Tag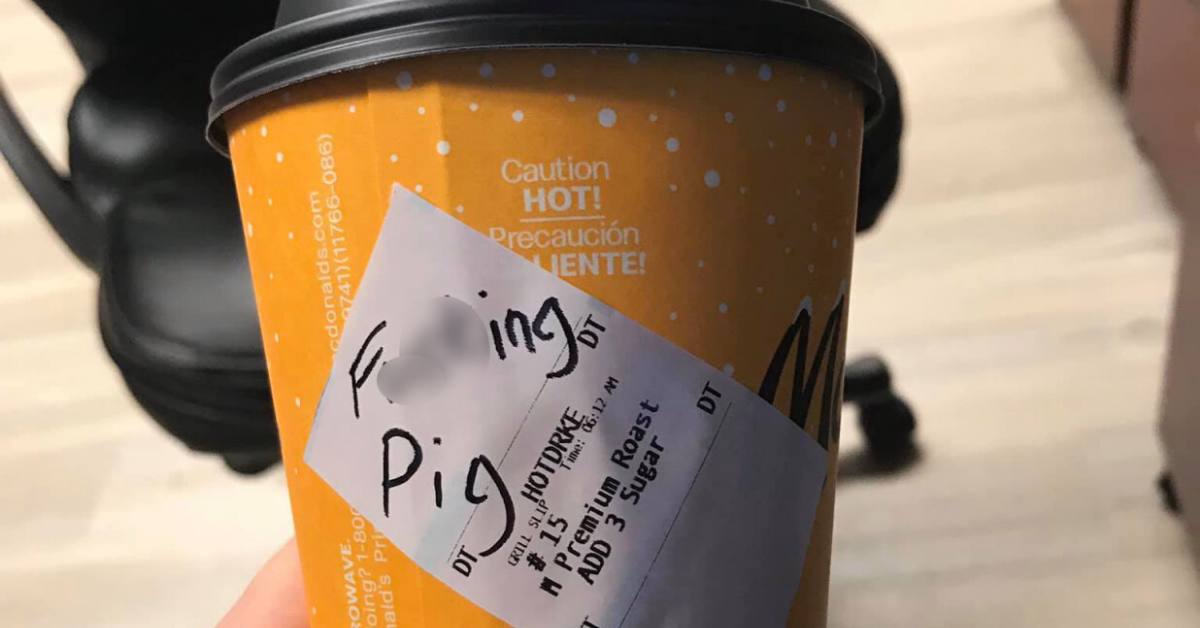 Facebook
People generally look down on others who don't respect or who mistreat service industry workers.
But for someone to lie about a food service worker calling them a derogatory term, that's a whole other level.
A former Kansas police officer from the Herington Police Department accused McDonald's food workers of writing "f-----g pig" on his coffee cup before giving it to him.
As it turns out, no one at McDonald's had written anything, derogatory or not, on the cup. The police officer, who remains anonymous, did it himself claiming it was a stunt or a joke.
McDonald's and the Herington Police Department since held a shared public news conference to discuss the incident and to clarify what actually happened.
You can watch the news conference here:
Chief Brian Hornaday said that the police officer's name will not be released, due to the "personal nature" of the situation, but the officer has since resigned his position.
Hornaday described him as a 23-year-old officer who was with the department only for two months before creating the coffee cup hoax. He is a resident of Junction City and previously served in the U.S. military as a police officer for five years.
Chief Brian Hornaday confirmed during the news conference that McDonald's had nothing to do with the incident that took place at their restaurant location and all the blame was to be placed on the former police officer for making an inappropriate joke.
Hornaday confirmed:
"This was completely and solely fabricated by a Herington police officer who is no longer employed with our agency."
Hornaday also stated that this was not typical behavior of the Herington Police Department.
Hornaday said:
"[This former police officer's actions] are in no way reflective of the values or character of the typical Herington police officer."
Hornaday also stressed the significance a hoax like this can have on their department, on police officers everywhere, and on public trust.
McDonald's stated they had surveillance videos surrounding the coffee cup incident and were able to confirm that their employees were not involved after they had been accused by the officer. This prompted the former police officer to confide to Hornaday that it had all been "a joke."
The owner of the franchise stated:
"[Our workers] have the utmost respect for all members of law enforcement and the military, and were troubled by the accusation made."
Hornaday added:
"Now, this is absolutely a black eye on law enforcement. I truly hope that the former officer of the Herington Police Department that did this, I hope he understands the magnitude of the black eye that this gives the law enforcement profession from coast to coast. None of us can be excluded from that."
Hornaday was not wrong to say this was a black eye on law enforcement, considering the negative comments accumulating around the incident on Facebook and Twitter.
@KSNTNews Cops lie. Go figure.

— Parker Molloy (@Parker Molloy) 1577757566.0
@KSNTNews @WajahatAli This is just one reason why we need to stop elevating these guys to hero status just because they got a badge

— ProgressiveCommando (@ProgressiveCommando) 1577758628.0
@Donnachka206 @KSNTNews @jentaub If the McDonald's surveillance hadn't shown otherwise, we wouldn't be reading this story right now.

— MadRobin (@MadRobin) 1577764270.0
@Oclark38 @KSNTNews At the very least a civil suit should be brought against him by the McDonalds franchise and wor… https://t.co/o99vLuxniG

— Hammy (@Hammy) 1577762210.0
@KSNTNews @MissJupiter1957 Good for that mickie d manager for standing up for the crew & calling the cops bluff.

— gwheezie (@gwheezie) 1577757256.0
Now that the situation has been clarified and McDonald's is no longer being blamed, the Herington Police Department has work to do to earn public trust back. Though a nonviolent incident, making false claims about the public has a lasting social impact.

Support a climate of integrity with this shirt available here.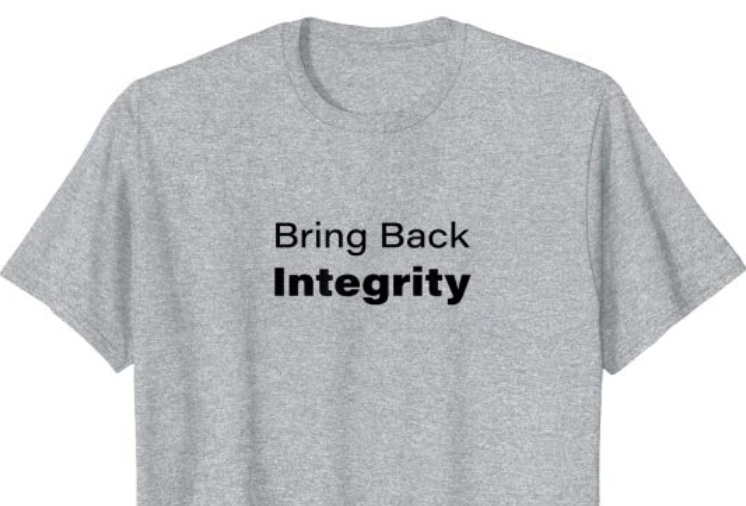 Amazon
Keep reading...Show less