Tag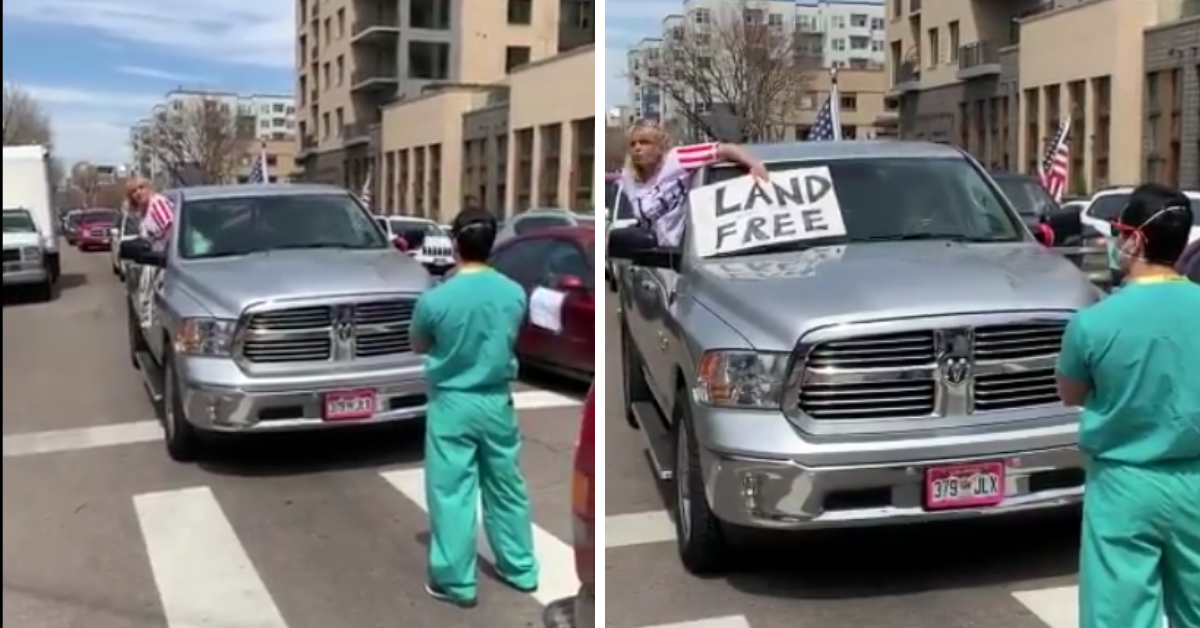 @MarcZenn/Twitter
People across the country have taken to the streets—often in cars—to protest the "stay at home" orders of their state governments.
Now healthcare workers, the group that would most suffer from a premature end to social distancing, are mounting counter-protests of their own.
Tensions are undoubtedly high across the country.
The economy is nearly frozen, with 22 million people filing for unemployment since early March. People are itching for a return to the way things were before all of the virus restrictions that now dominate daily life.
Health officials, however, continue to push against a hasty return to normal, even in states that still have not seen high numbers of cases or deaths.
Despite those warnings, Americans in multiple states are evidently fed up with precaution and driven to protest. And no, social distancing guidelines have not been upheld during these demonstrations and for some reason many have taken to protesting at hospitals, interfering in their ability to serve patients.
Colorado recently added itself to that list of states. But the Centennial State reminded that the loudest voices are not the only voices.

On the way to a planned demonstration outside the Colorado State Capitol in Denver, some healthcare workers staged a counter-effort of their own.
The arms-crossed, scrub-wearing hospital employees in the video, now viral, stood toe to toe with a pickup truck after the protestors chose to block their critical care facility.
The image illustrates that in the pandemic era, scrubs have become synonymous with bravery and a complete impatience for nonsense.
The video features a woman bearing a vaguely relevant "LAND FREE" sign and screaming the following out her window at a healthcare worker:

"Americans are free. Go to China if you want Communism."
She then yells unintelligible things at another counter-protester in the vehicle next to her.
Colorado has nearly 10,000 confirmed cases and 422 deaths.

One bystander captured the essence of the moment with a single photograph.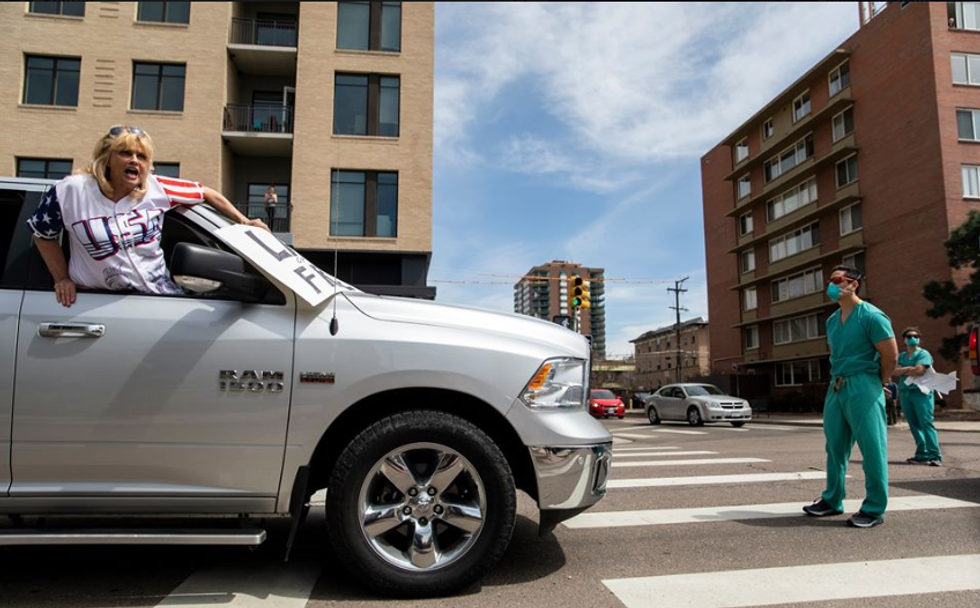 Alyson McClaran
Over on Twitter, the comment thread alighted with criticism, to be expected.

Many, in line with the healthcare workers of the video, were NOT patient with the protesters either.
Of course, there's always someone...
But the majority of people were on the side of healthcare workers trying to stop these vehicles from continuing to block hospital access.
No amount of science or logic will stop such people from continuing to protest and breach social distancing guidelines in the process. No spikes in cases after their gatherings or overwhelmed healthcare systems will get through.
Some people will cling to ignorance and only pay attention to warnings from experts when they or their loved ones are dying.

Until then, nothing anyone says will get through.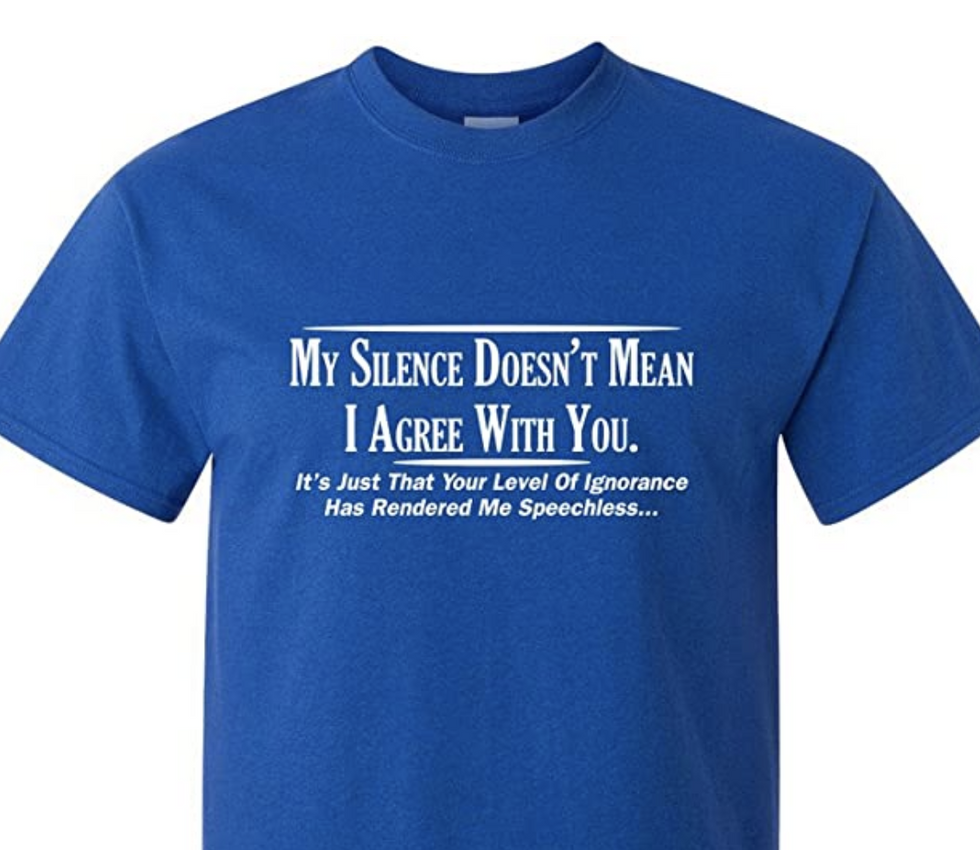 Amazon
Keep reading...Show less