Tag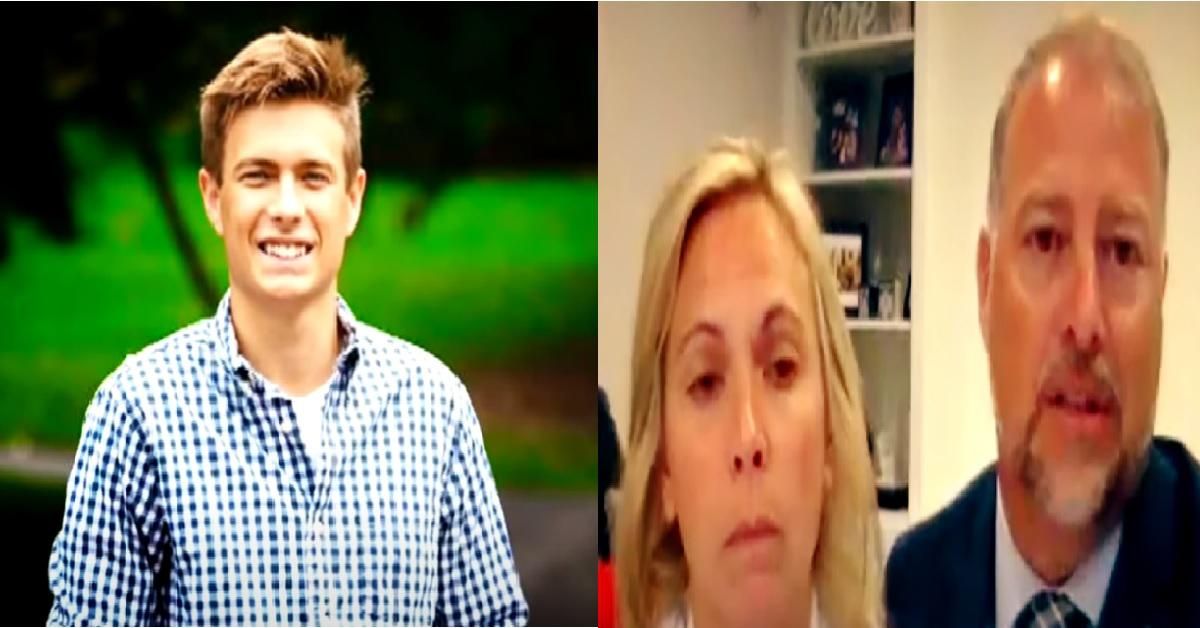 Today Show/YouTube
In March of 2021, Stone Foltz died after drinking a liter of alcohol in 18 minutes.
Foltz was taking part in a hazing ritual that took place at an off-campus initiation event for the Pi Kappa Alpha International Fraternity (ΠΚΑ)—commonly known as PIKE—at Bowling Green State University in Ohio.
And now, his parents want justice.
In an interview with Today, Shari and Cory Foltz—Stone Foltz's parents—announced they were suing Bowling Green State University for their son's death.
"Despite being completely aware of the hazing activities that have taken place at Bowling Green for decades, the University enthusiastically endorses Greek life to parents and students."
"To be clear, any perceived benefit students get from joining a Greek organization is completely and totally outweighed by the risk of injury or death by antiquated and deadly hazing rituals."
In response, Bowling Green issued a statement claiming the lawsuit was "meritless" and "undermines our continued efforts to eradicate hazing."
Since Stone Foltz's death, Pi Kappa Alpha was expelled from the Bowling Green campus and eight of its members were criminally charged for his death.
Of the eight, five of the former PIKE members have been sentenced to either jail time or probation, per Today. Prior to that, two other members were convicted of misdemeanor charges surrounding Stone Foltz's death.
While that seems like some measure of justice, Stone Foltz's parents don't feel it's enough.
"Until the university presidents and the individuals who have power step up and take action, we're going to continue to see young men and women either get humiliated, injured, or even die."
Twitter had mixed reactions to news of the lawsuit.
While the public is divided about the university's responsibility, one fact is clear.
A young person's life ended way too soon for no good reason.