Tag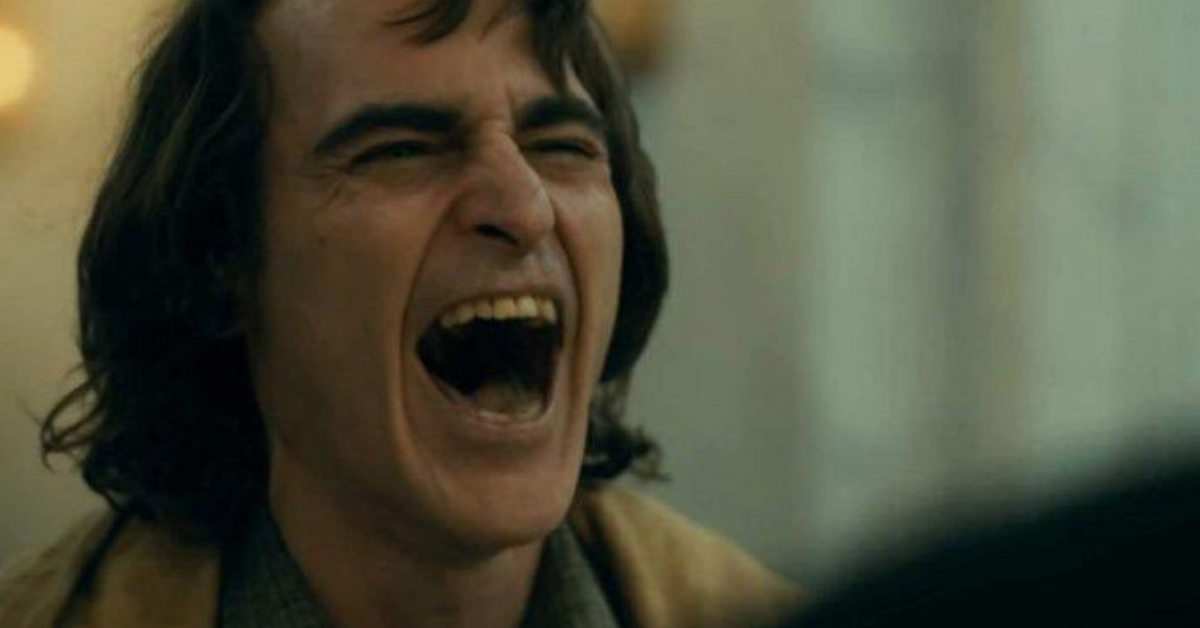 Warner Bros.
People in the contemporary world live in fear of being attacked in public places.
Patrons in a city that has already been traumatized by terrorist attacks, Paris, were given the fright of their lives as a patron shouted "Allahu Akbar" during a screening of Joker.
According to Le Parisien, the unidentified male suspect chanted "It's political," before standing up and proclaiming the Arabic phrase, which means "God is great."
Joker audience flees cinema after man shouts 'Allahu akbar' https://t.co/NtTQsh8PPZ

— The Independent (@The Independent) 1572362641.0
Some members of the audience didn't move, but some reportedly fell into mass hysteria.
"It was total panic," said a man named Victor, who was in the theater. "People jumped over seats and women fell to the ground in the aisles."
@Independent absolute mad lad

— notklein (@notklein) 1572367517.0
@Independent Well played. Making maximum use of Media hysteria.

— World Perspective (@World Perspective) 1572363171.0
@Independent Anybody who ran is a racist.

— Paakinstein (@Paakinstein) 1572366603.0
@Independent That's pretty joker of him honestly

— RebelBullet28 (@RebelBullet28) 1572368802.0
The man was ultimately arrested and taken into psychiatric custody by the police.
The director of the Grand Rex--the cinema in Paris in which the incident occurred--says he believes the suspect was employing an elaborate ruse to "take people's phones and bags."
"Apparently, they had already used the same tactic once on a train," he said.
@THR 🥱🥱🥱🥱🥱🥱 humans

— Iamemilymarie. (@Iamemilymarie.) 1572378474.0
@THR Lol that's equivalent of saying "Praise God" Thats it.

— Praveen (@Praveen) 1572357676.0
Joker has already seen its fair share of criticism.
It shows a descent into madness and employment of terrorism, but by a White person instead of someone of Middle-Eastern descent.
Me watching the Joker while keeping a eye on all the white people in the theater https://t.co/JdwdQBXpTO

— Anthony Moore (@Anthony Moore) 1571697173.0
Having intense convos with other white people about the movie 'The Joker'

— Things White Folks Like (@Things White Folks Like) 1571801407.0
This October is packed first it's black history month, AIDS awareness and now the joker movie is out so we have to… https://t.co/tXQqUBjMUq

— Michael Rodriguez (@Michael Rodriguez) 1572235634.0
I love listening to white people have these existential revelations about bullying through Joker. Makes me chuckle.

— Immature Husband (@Immature Husband) 1572388988.0
Watched someone get the joker scars tattooed on his face. White people are crazy.

— Nick Arevalo (@Nick Arevalo) 1572221409.0
The US Army and the NYPD issued warnings about possible shootings by young White male "incels" inspired by the Joker movie.
It seems ironic then that a single Arabic phrase—with very innocuous meaning—would send a theater full of Parisians into a panic.
But these are the times we live in.
Keep reading...Show less