ghost museum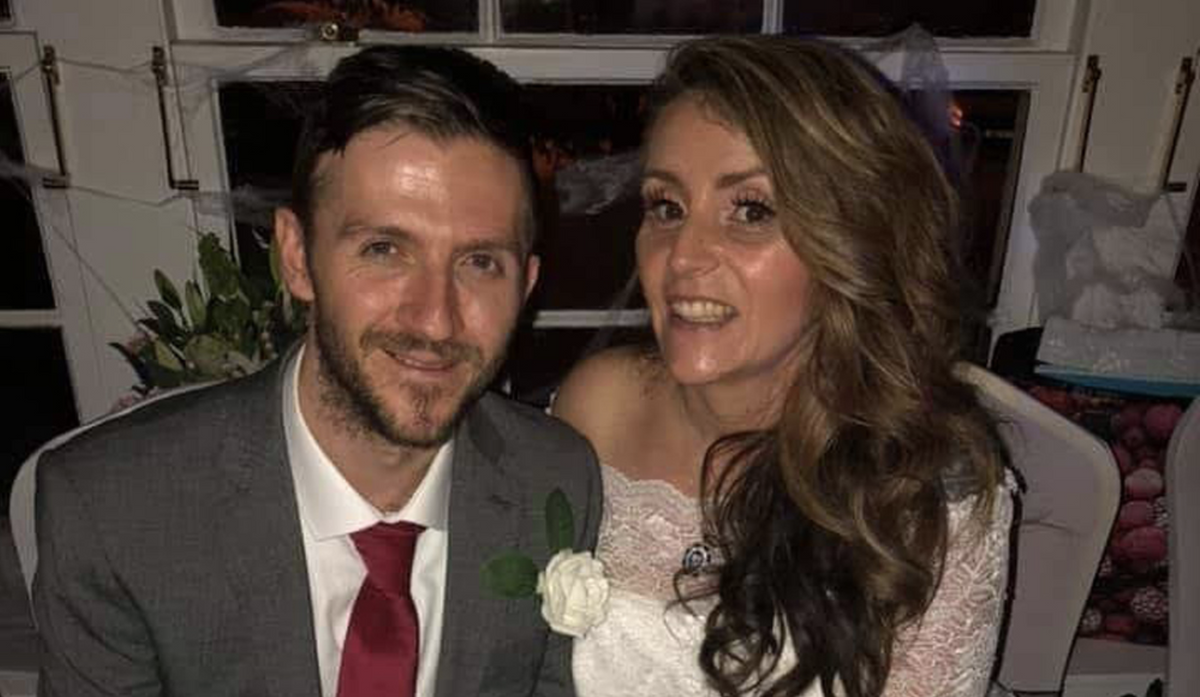 PA Real Life/Collect
A ghost hunting couple have opened the doors to the museum of haunted objects they launched after Facebook fans kept sending them spooky paraphernalia – including a cursed painting that is believed to start fires and "the world's most foul-mouthed" possessed doll.
When they met online three years ago, Lee Steer, 33, of Rotherham, South Yorkshire, England who works part time in retail, and his wife Linzi, 43, who works for the NHS, found their shared love of all things supernatural a powerful aphrodisiac and soon fell in love.
Starting a paranormal investigation page on Facebook, they live streamed themselves exploring 'haunted' locations across the UK, gathering such a following that fans began sending them objects that they believed were inhabited by spirits.
At first, they kept the haunted booty in their spare room, but by March, the collection was so vast they opened a nine room museum, The Haunted Objects Museum, which attracts a steady flow of paranormal enthusiasts and curious members of the public, according to Linzi, who said: "The first thing we ever got sent was a doll.
"She was believed to be haunted and was leaving scratch marks on people who came near her. Now though, you name it, we've got it.
"Even the house we have the museum in is thought to be haunted. It's known locally as Poltergeist House and there have been reports of people seeing a lady all in white walking around at the top of the stairs."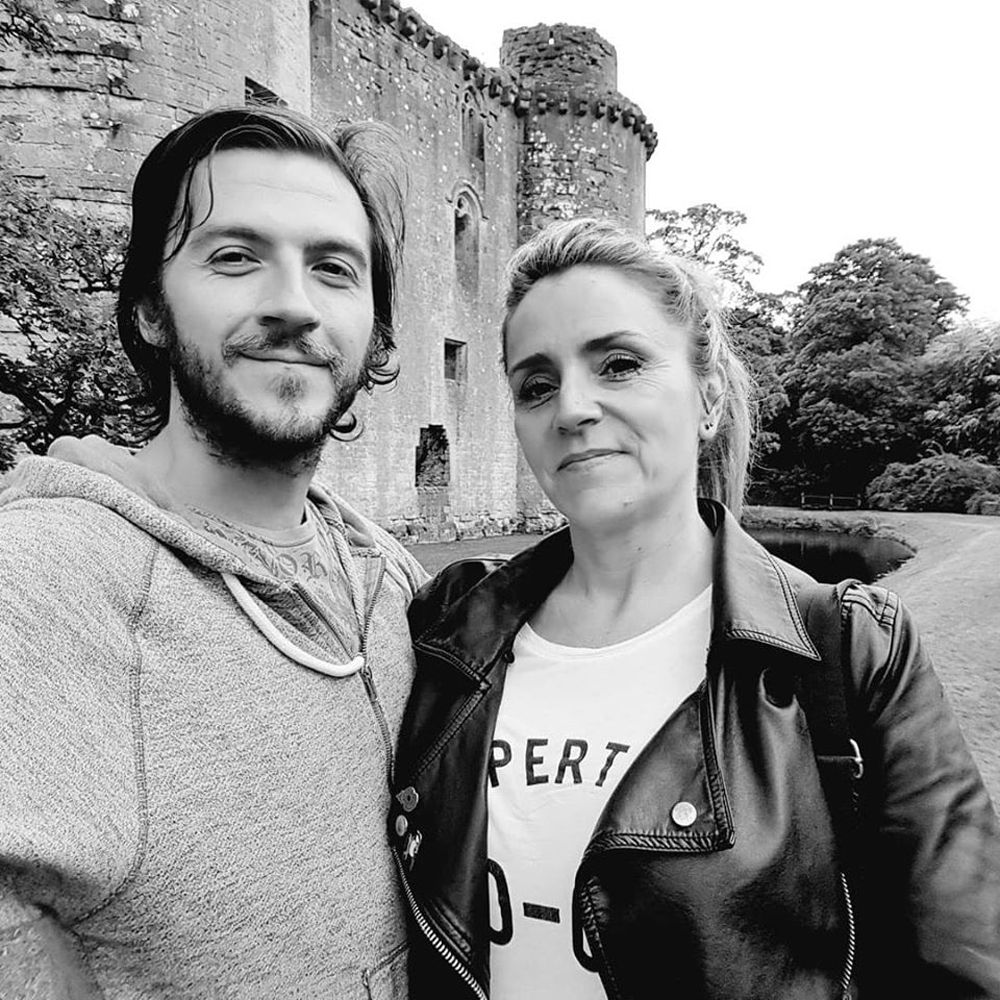 Lee and Linzi (PA Real Life/Collect)
"We've had mediums and psychics come round who say they can sense something, and we've had people saying they have spotted something when we've done Facebook live streams," she continued.
"It may sound crazy, but we're just reporting what other people have seen and heard."
Lee's interest in the supernatural was awoken aged around 20, when he claims to have had a "freaky" experience, during which objects in his home mysteriously flew off shelves and odd hand and footprints appeared on his window.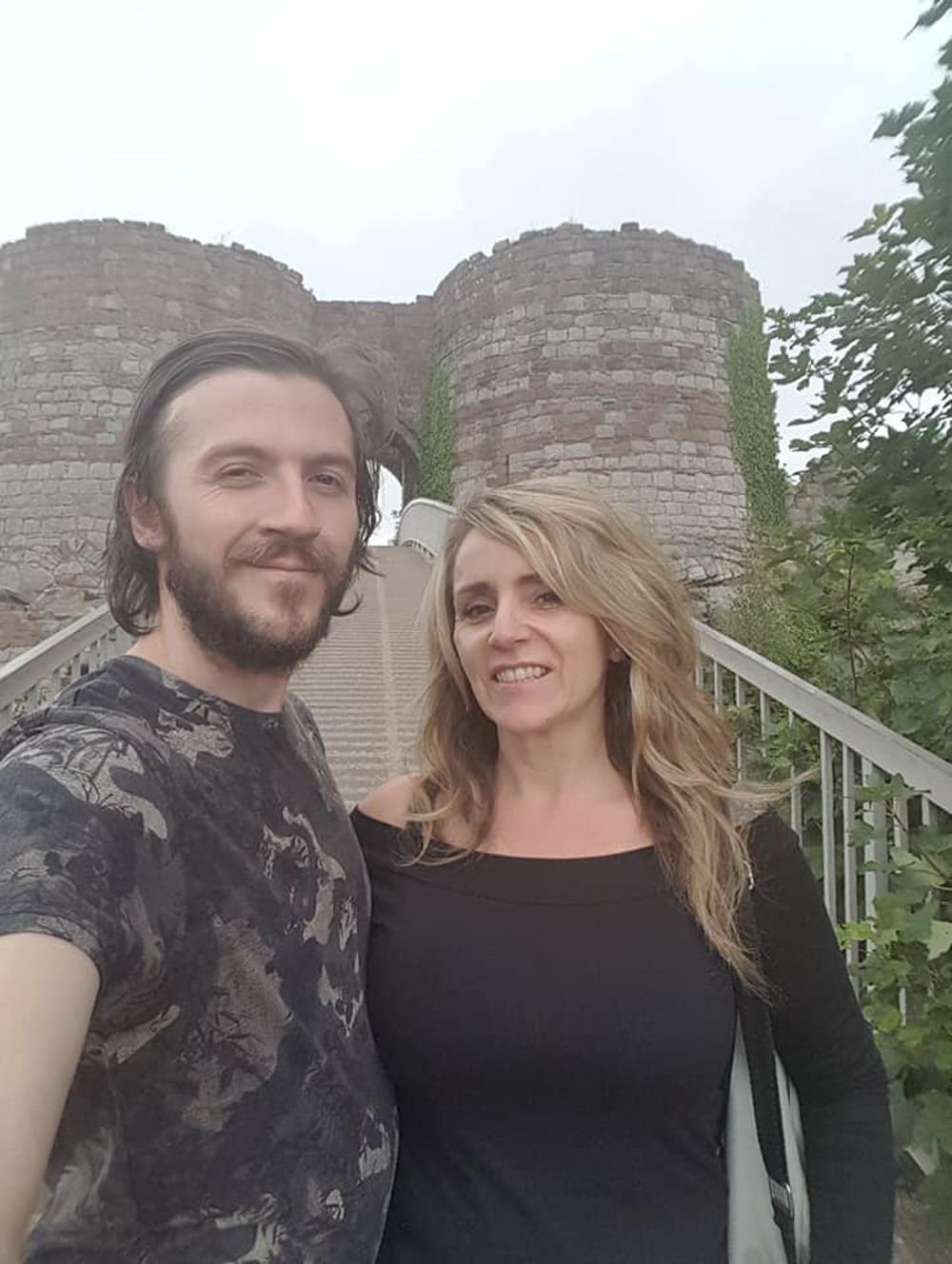 Lee and Linzi (PA Real Life/Collect)
Although unnerved, he was also curious and started reading about the supernatural world, saying: "It was freaky at the time, but it triggered my interest, and I decided to go out searching for answers."
Meanwhile, Linzi had her first spooky experience around 25 years ago, when she was working as a dressmaker.
She recalled: "I'd grown up watching all sorts about aliens and ghosts, so I was always interested in the paranormal."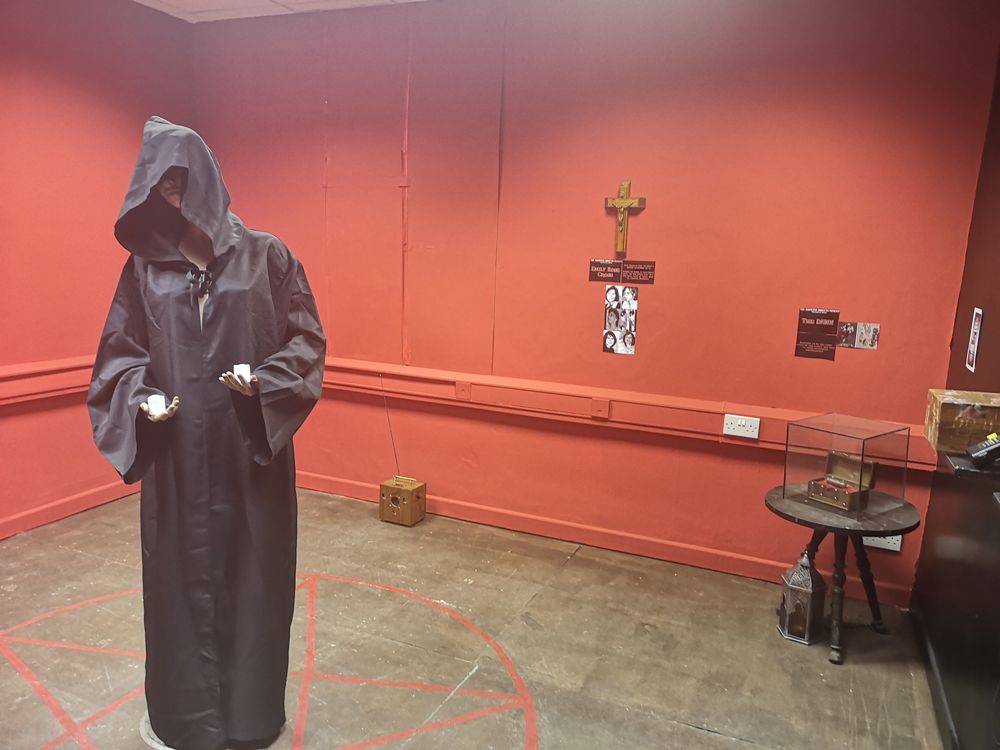 The museum's 'demon' room (PA Real Life/Collect)
She continued: "I never saw anything for myself though until about 25 years ago, when I was working as a dressmaker. I was in the office one night and got this overwhelming feeling that I needed to look behind me, as if there was someone watching me.
"There was a woman standing there. She just looked like a normal woman – not see through or anything like you see on films. She had this curly hair, like Vera Duckworth from Coronation Street.
"Then, she walked through the closed door. I didn't feel scared – I felt weirdly calm. I know it sounds crazy, but I know what I saw and I believe it to have been a spirit."
Then, when the couple finally met online three years ago – having their first date after a few weeks of swapping messages – Lee and Linzi 's passion for each other grew alongside their shared love of all things spooky.
Soon they began going on ghost hunts together, scouring the UK for so-called haunted locations to explore.
And 18 months ago, they set up a Facebook page, where they live streamed their paranormal investigations.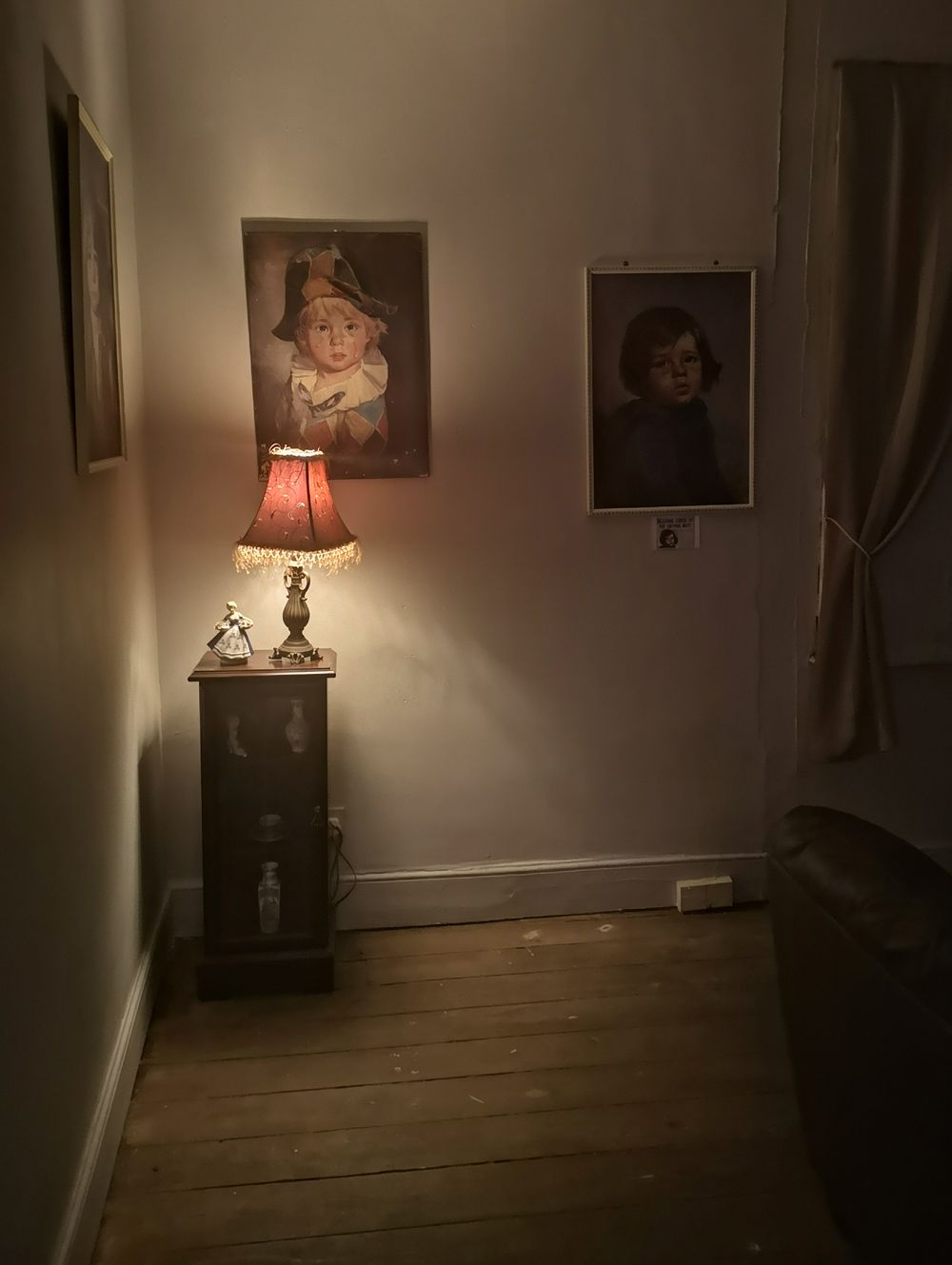 Paintings in the haunted museum (PA Real Life/Collect)
Fellow enthusiasts flocked to the page and the couple, who tied the knot on Halloween this year, now have more than 150,000 fans following them.
"It got to the point where people began to send us items through the post that they thought were haunted," said Lee. "Packages were turning up daily, left right and centre.
"They'd ask us to investigate to see if we could find any evidence of a spirit or entity. We have equipment we use to do this, like devices to detect electromagnetic fields and temperature, so we would ask questions and watch for a spike or any changes."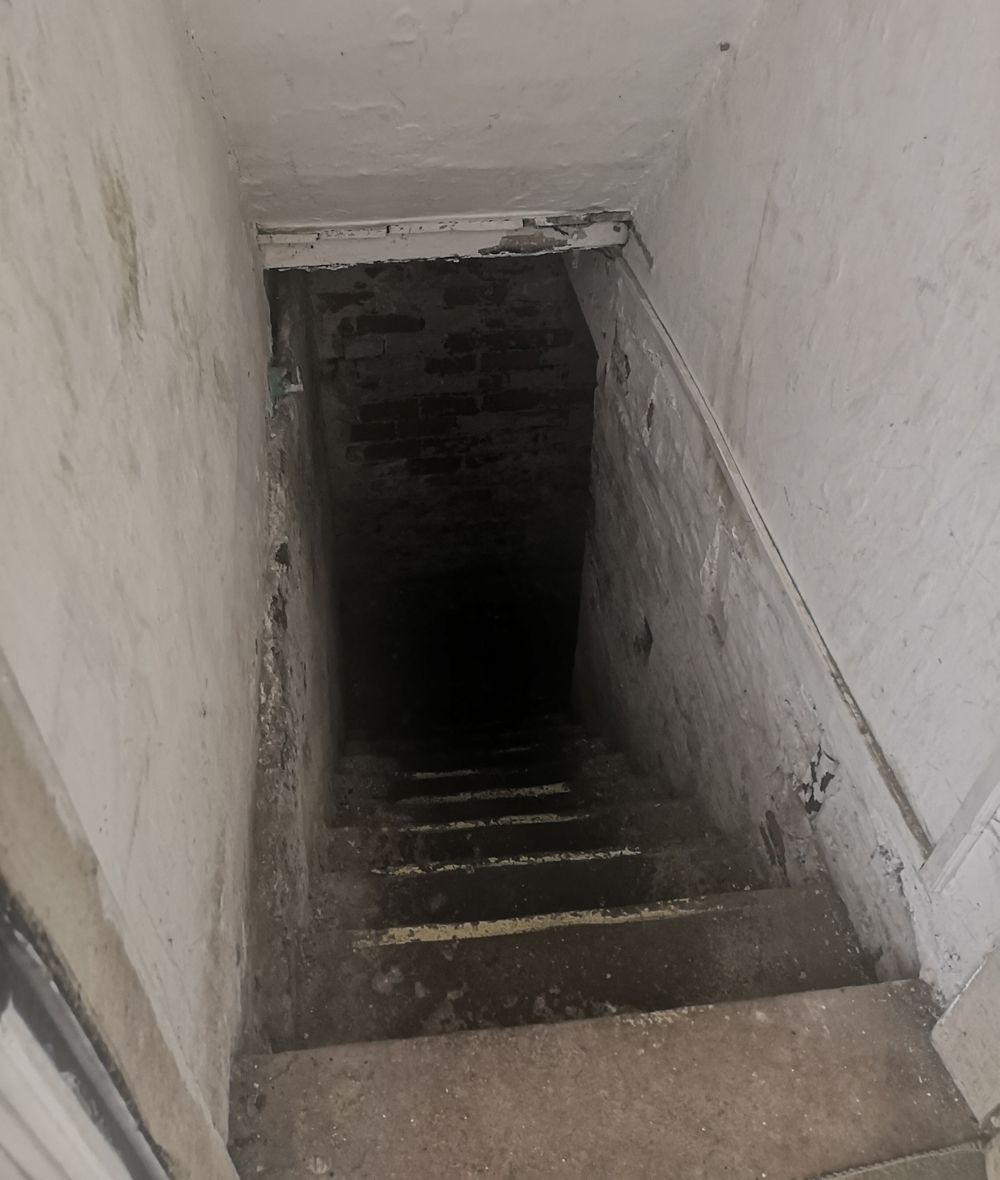 Stairs leading to the museum's cellar (PA Real Life/Collect)
"We also have thermodynamic monitors to check for strange heat sources and random word generators, which can help us communicate," he explained.
"And we have radio devices, which don't have pre-set words in them like the random generator, but just play whatever the entity has said.
"Sometimes it will be something that makes complete sense, like one of our names, but it can also be something totally random."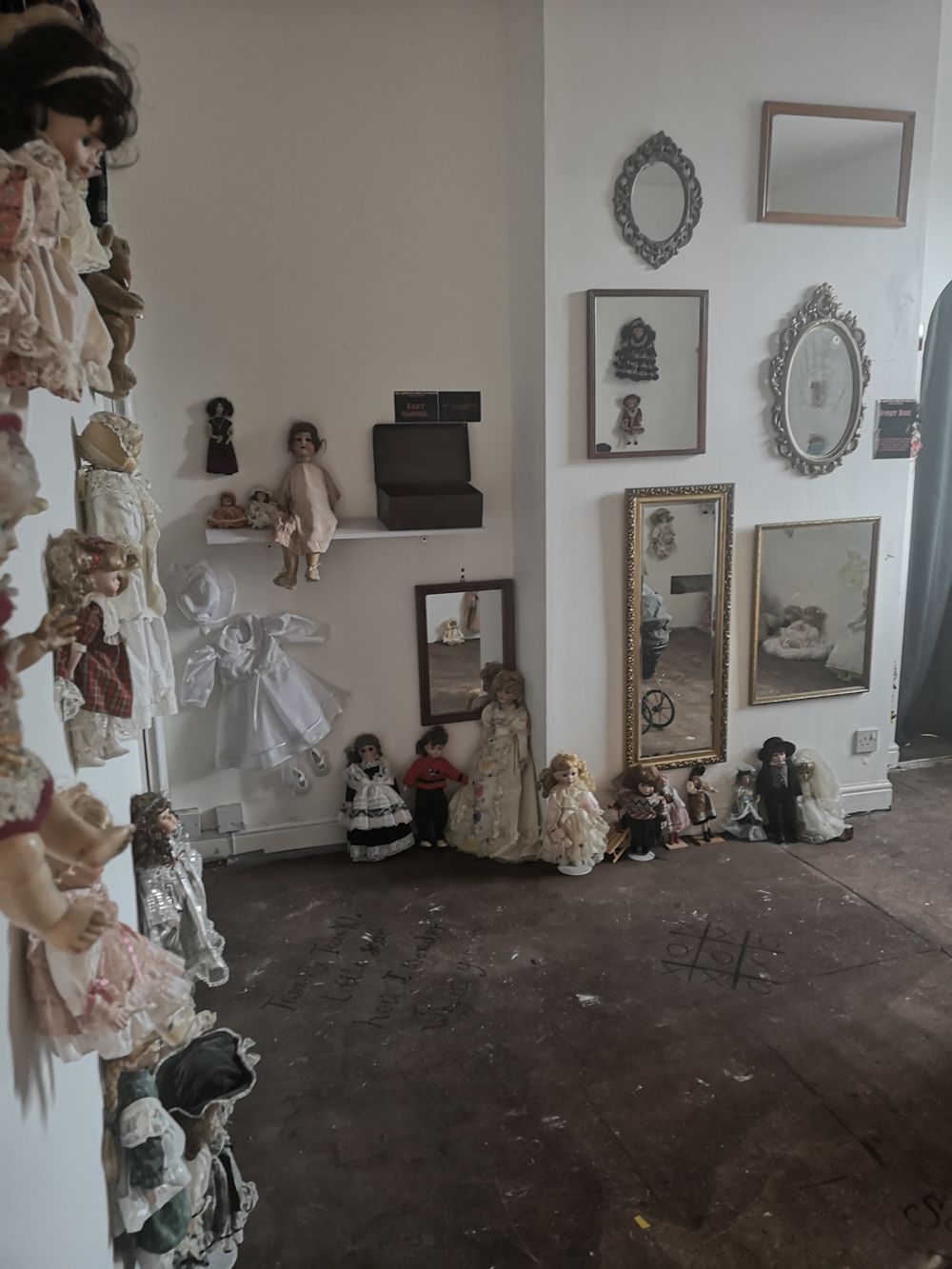 The doll room (PA Real Life/Collect)
One of the most notable items the couple have been sent to date is their very own Crying Boy painting.
A story about a version of the Giovanni Bragolin painting hit headlines in the 1980s, after a couple blamed the portrait for starting a blaze, which ripped through their home in the Rotherham area.
They claimed most of their possessions were destroyed by the fire, yet the painting escaped unscathed.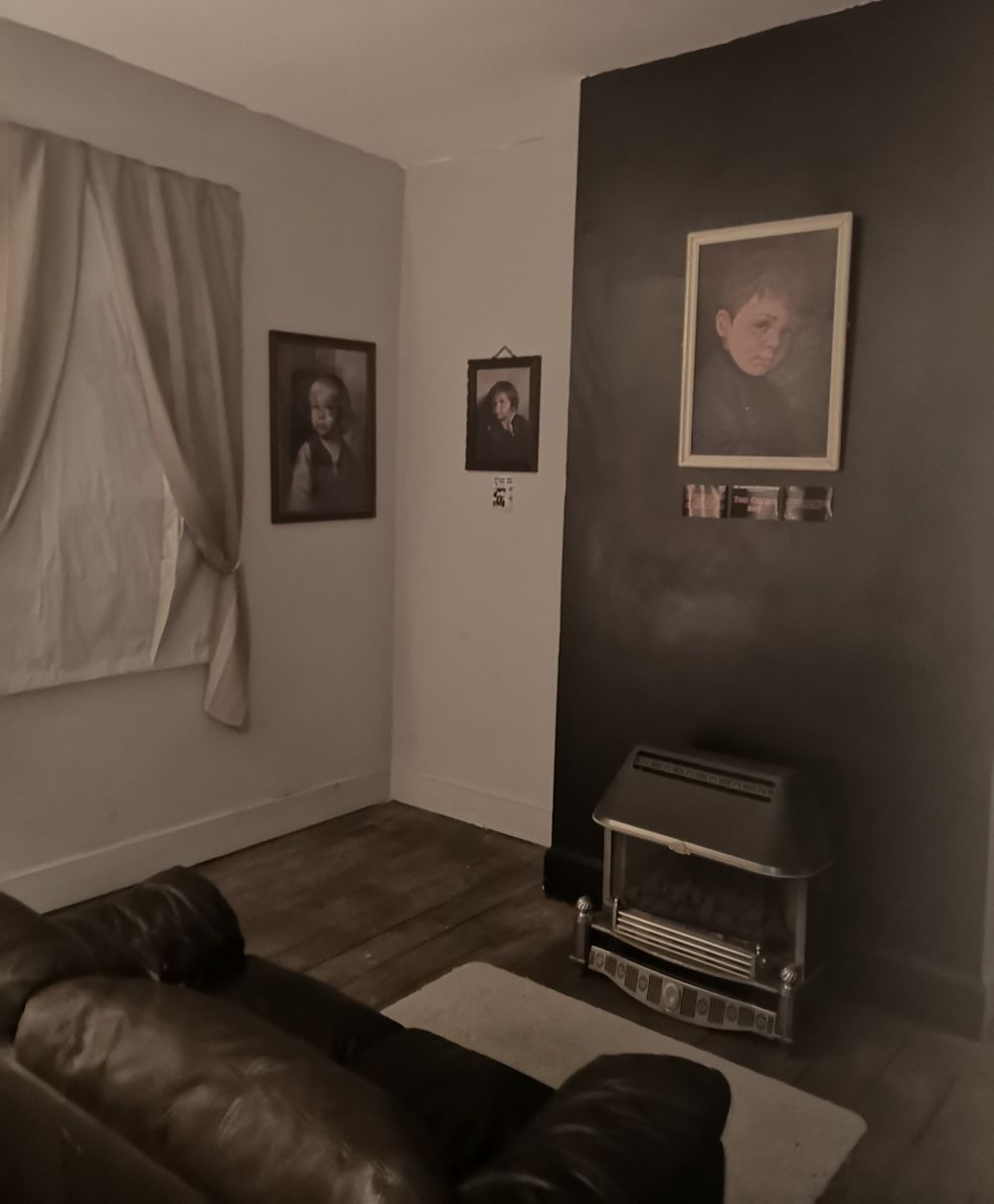 The crying boy painting (PA Real Life/Collect)
As a result, a legend was born, and further stories emerged, with people claiming the same thing had happened to them.
"It was in all the newspapers at the time. People were telling the same story – they'd had a fire, but the painting hadn't been damaged at all," said Lee.
"People began to believe it was the painting itself starting the fires and got very scared."
"We actually burnt an identical version of the Crying Boy painting to see what would happen and to try and provoke the spirit. Everyone that was there that day ended up having a run of really bad luck afterwards," Lee added.
"It'd be things like losing precious belongings, or the car breaking down. It may well have been coincidence, but it seemed odd."
Spookily, the museum housing their haunted collection was also gutted by fire back in the 1900s – with the inferno starting in the very room where the couple's own Crying Boy picture now hangs.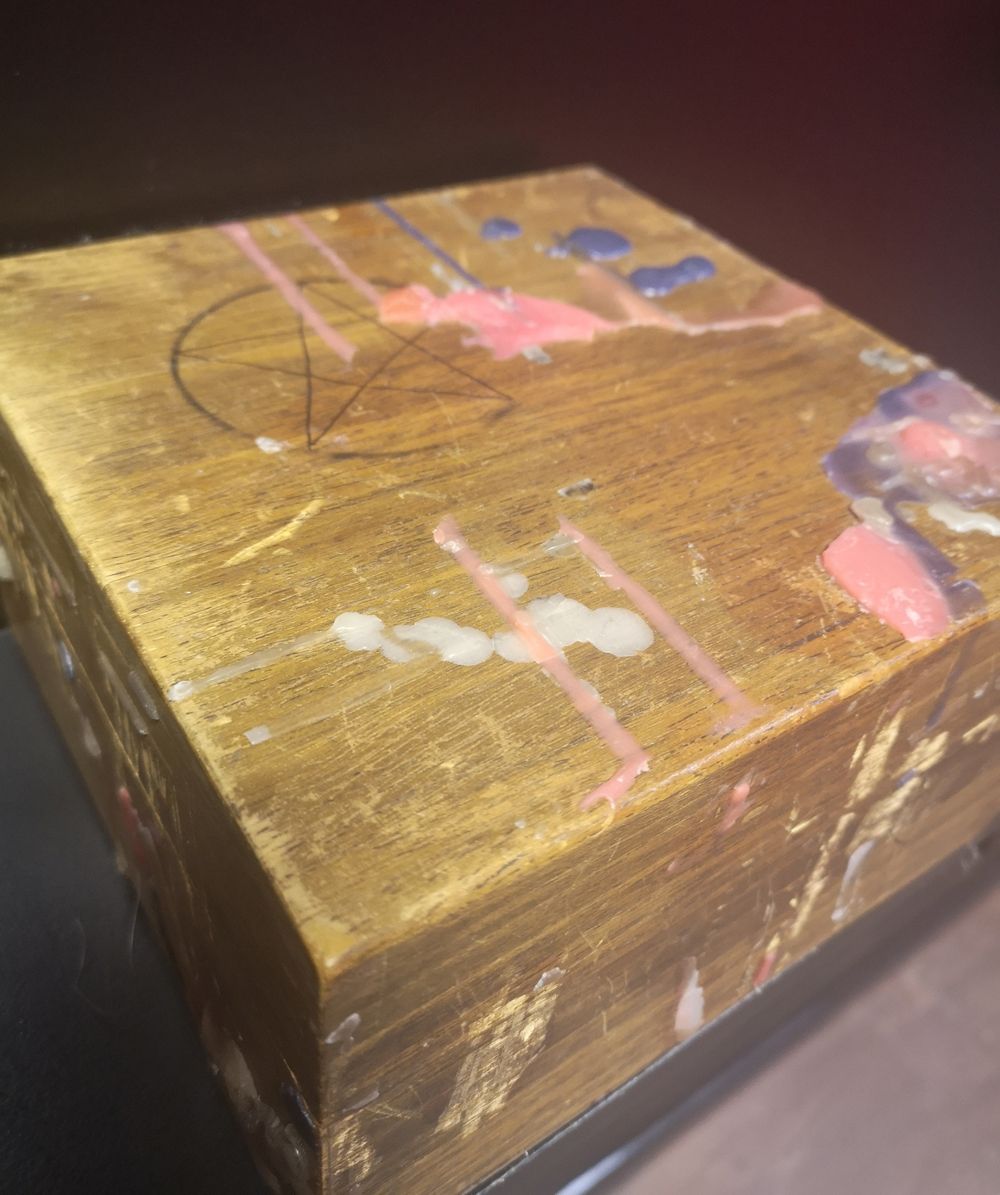 The dybukk box (PA Real Life/Collect)
"We didn't know that at the time we hung it there," added Lee.
Other chilling artifacts on display include a dybbuk box, also known as a demon box, which is thought to contain a demonic entity that leaves those that encounter it covered in mysterious scratches.
Linzi said: "We had one guest who went to see it and soon after complained of this weird burning feeling on their back."
Mysterious scratches left on a museum guest (PA Real Life/Collect)
She continued: "Before everyone's eyes, these deep scratches were coming out. There was no way they'd have been able to do them themselves."
Last Halloween, the couple and some friends opened the box in a chapel and said that, the moment they did, a foul smell emitted, followed by a strange flash of light.
The museum also has a cursed bell, thought to bring diseases, a mirror which people have reported seeing spooky reflections of a vicar in, and several other haunted paintings.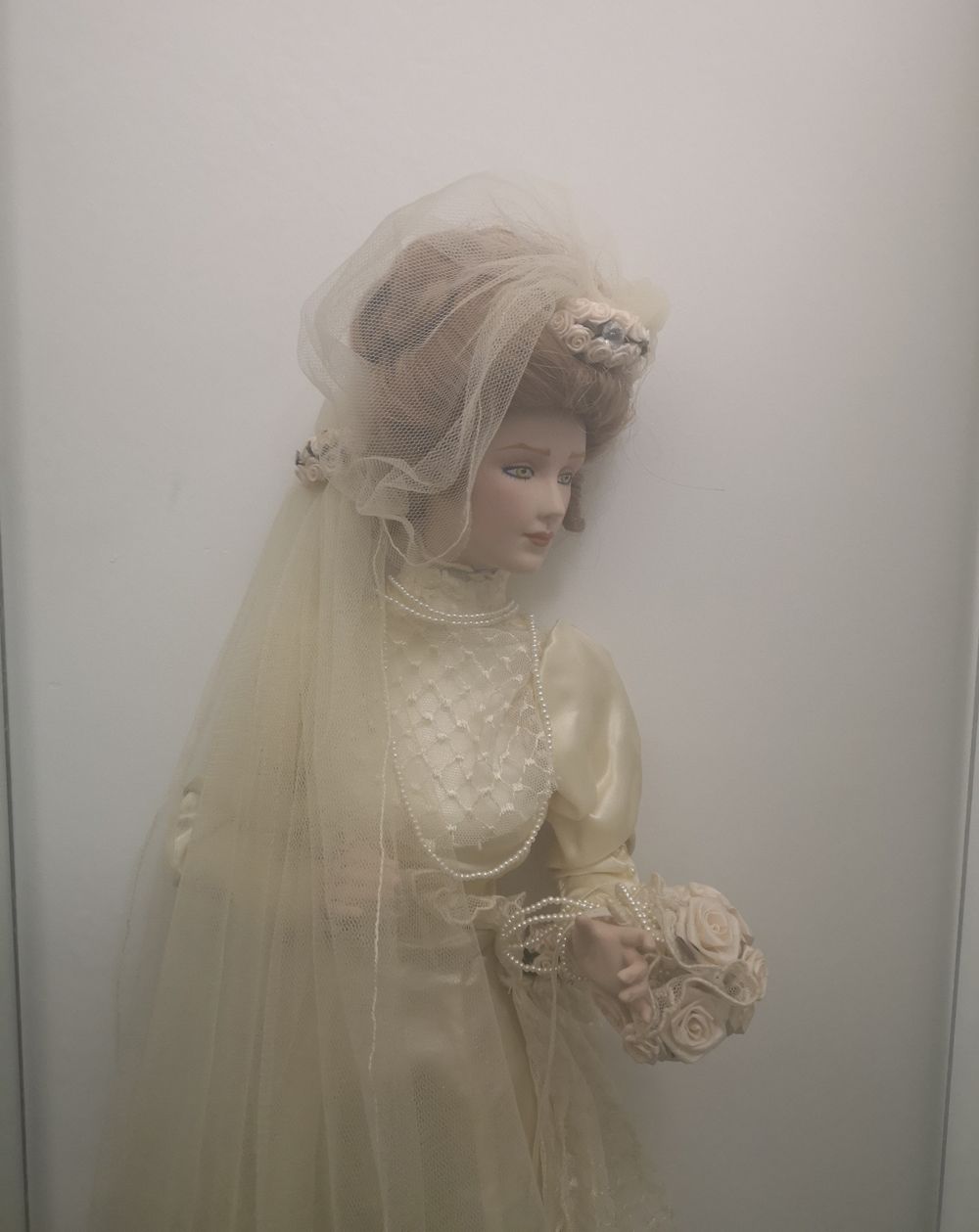 The bridal doll (PA Real Life/Collect)
But the biggest draw is undoubtedly Lee and Linzi's collection of possessed dolls.
Linzi said: "We've got a number of dolls. Elizabeth, our bridal doll, is definitely one of the most popular. She's very sweet and ladylike.
"Then there's Giraffe, who got sent our way when her previous owner said she had tried several times to throw her away – even into a river on one occasion – only for her to turn back up in the house again."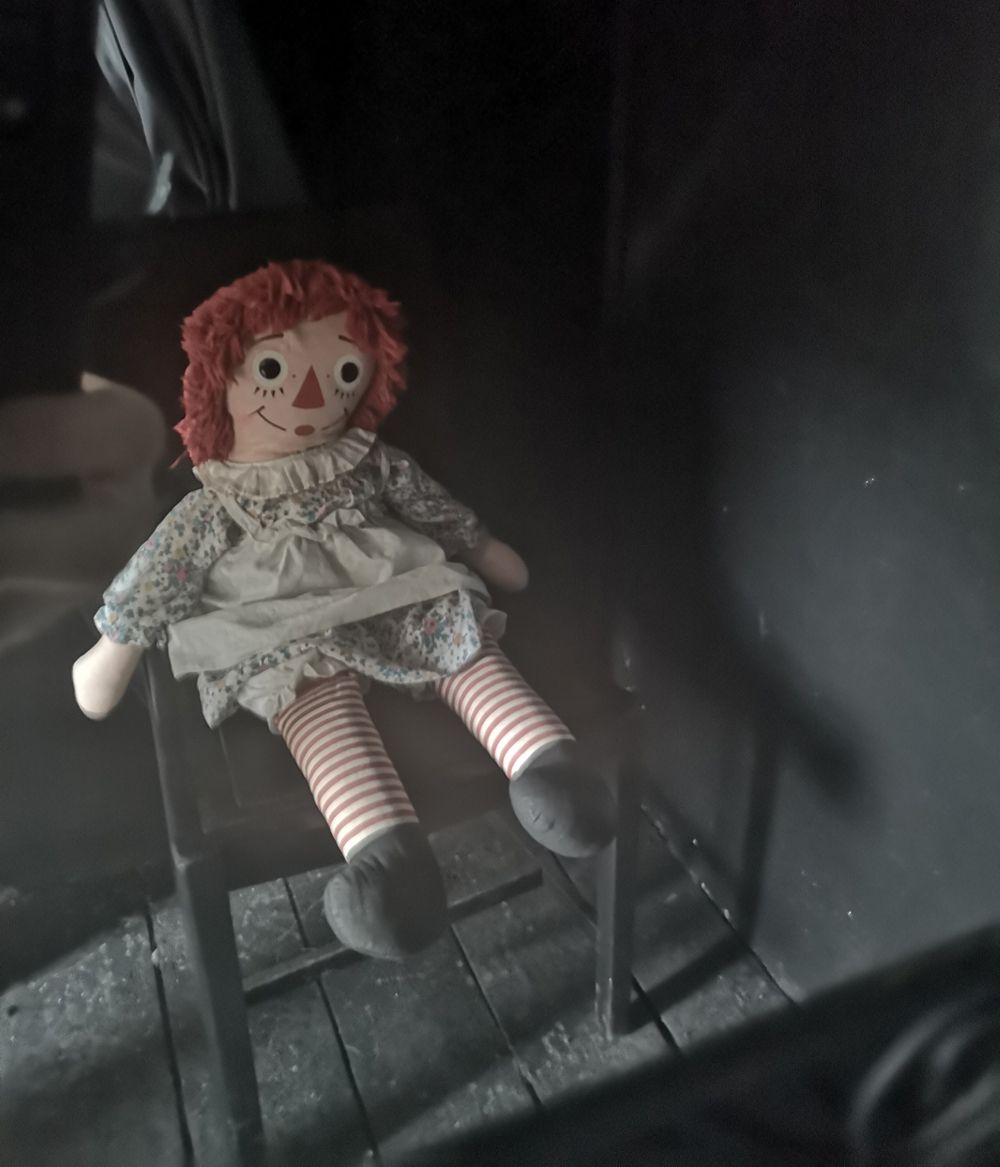 The Annabelle doll (PA Real Life/Collect)
"Around a year ago, we also got Scarlet, who we have dubbed the world's most foul-mouthed doll, and our latest edition is our very own Annabelle Doll, a real-life version of the doll from the film The Conjuring," she added.
"I know people will think it's strange, but I do talk to the dolls, saying hello to them each morning. I take care of them, almost as if they are children."
Explaining how they acquired Scarlet, who is already drawing crowds with her potty mouth, Lee and Linzi said they were contacted by her previous owner, who had been feeling mysteriously unwell since getting her.
Scarlet was then passed on to another person, who agreed to keep her until Lee and Linzi had a chance to come and collect her.
Spookily, according to Linzi, that person also began developing the same odd symptoms – aches, pains and headaches, but within 24 hours of Scarlet being collected, they disappeared.
"When we got Scarlet back home, we set up our equipment and asked if any spirits could speak or touch us," recalled Linzi. "The meters soon started going off. We said, 'Where did you come from?' and, using the random word generator, she said the surname of her original owner, clear as day. Course, it could be coincidence, but out of thousands of words in the generator, Scarlet chose that one."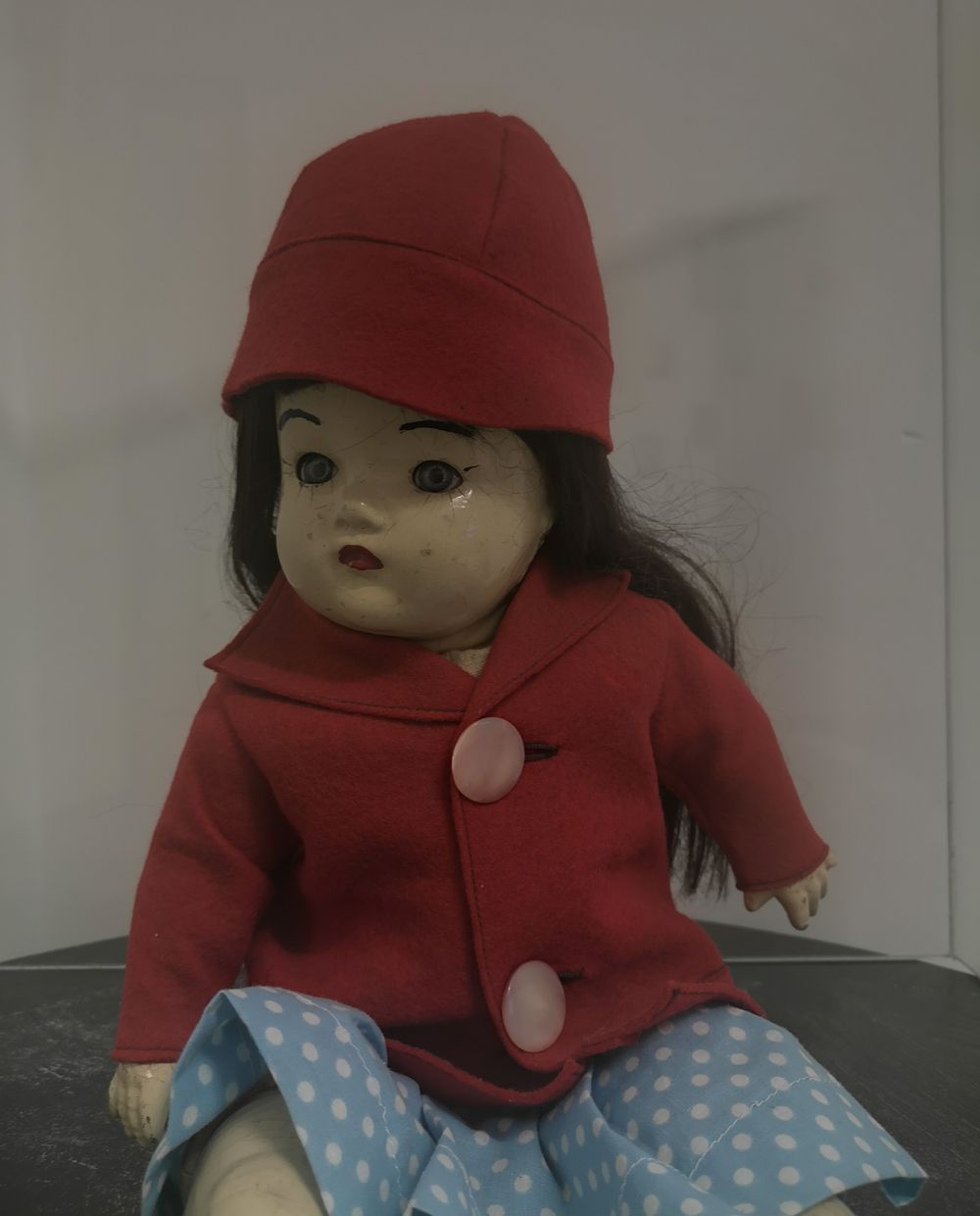 Scarlet the 'foul mouthed' doll (PA Real Life/Collect)
Linzi continued: "After a while, we weren't getting any more activity detected, so we said we'd put Scarlet away – and with that, the door slammed, almost like she was throwing a tantrum. I think she really likes the limelight, as similar things have happened since, every time we've gone to put her away.
"She's grown more potty mouthed over the year, too. She didn't swear at first, then we took her out to a ghost hunt in Pontefract, West Yorkshire, and our voice recorder picked her up saying, 'Shut the f*ck up.'
"Since then, that's become her favorite phrase. That and, 'Get the f*ck out.' She's also called Lee a 't*at' too. She blurted out sh*t the other day too. Saying that though, she is very cute to look at and people really do like her."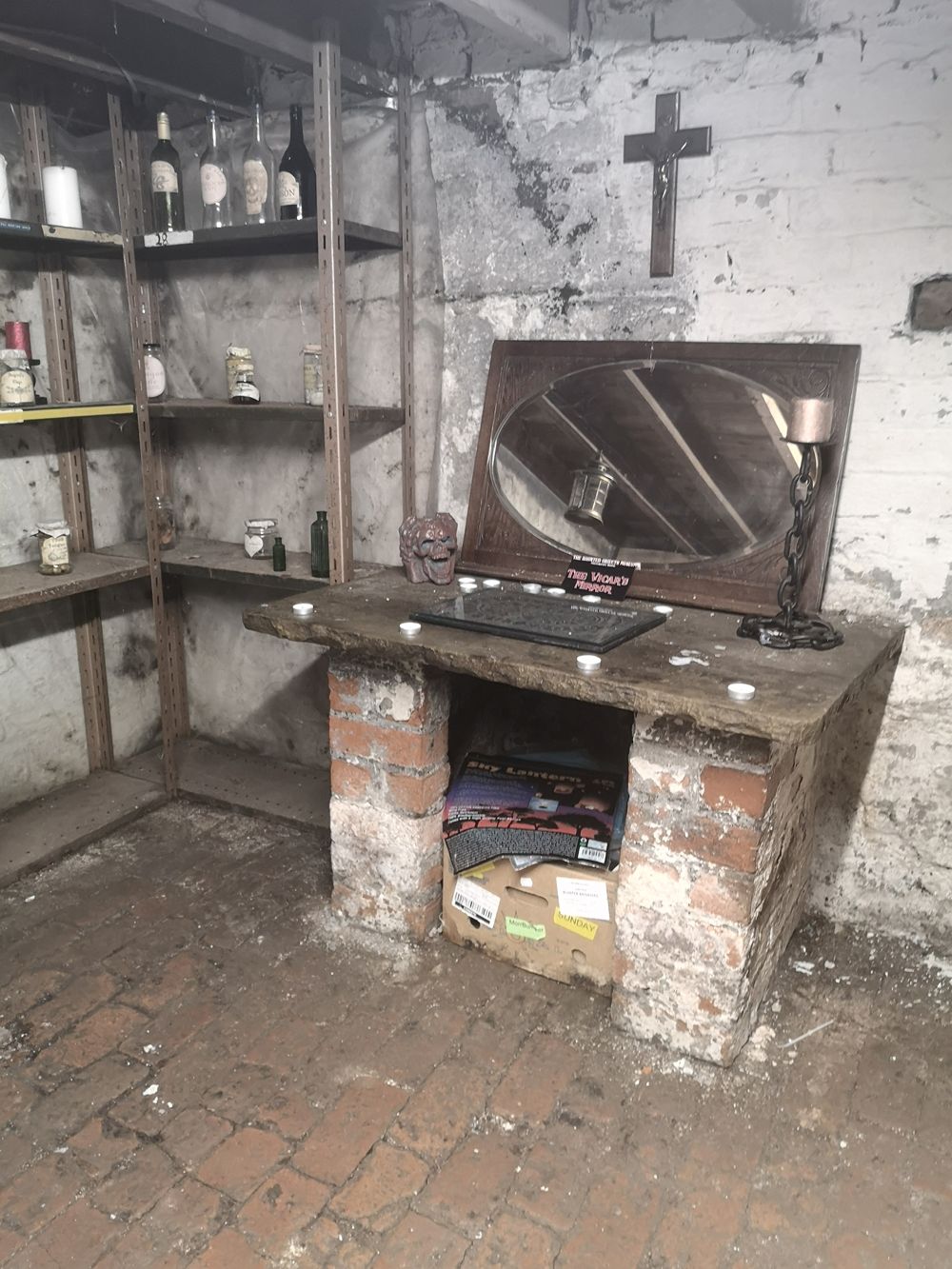 The 'vicar' mirror (PA Real Life/Collect)
Now, Lee and Linzi continue to build their online following, but accept that, while they are fascinated by the paranormal, other people are slightly more skeptical.
Lee said: "It's a very taboo topic. I am a skeptical person myself and do understand where that thinking comes from.
"But thousands of people report having seen or heard paranormal activity every day, and they can't all be losing their minds. If people listened and were more open-minded, they may be surprised by what they experience."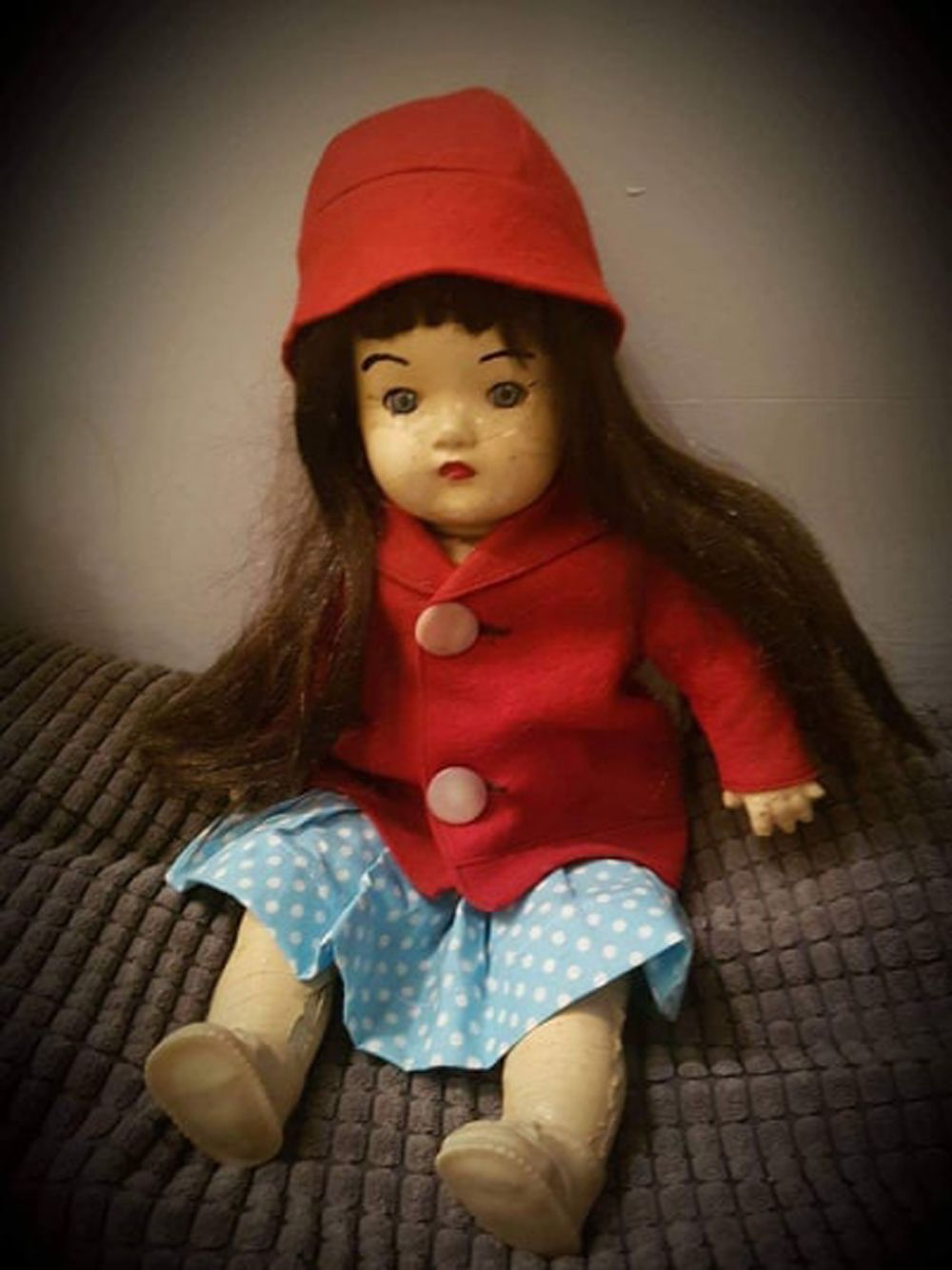 Scarlet the 'foul mouthed' doll (PA Real Life/Collect)
Echoing his sentiments, Linzi said not all paranormal believers could be mad.
She concluded: "People may be too worried about being labelled crazy to admit that they have seen things, but our Facebook page shows us just how many people out there believe in this world.
"I believe what I saw 25 years ago, and have believed even more since meeting Lee."
Keep reading...Show less