gene simmons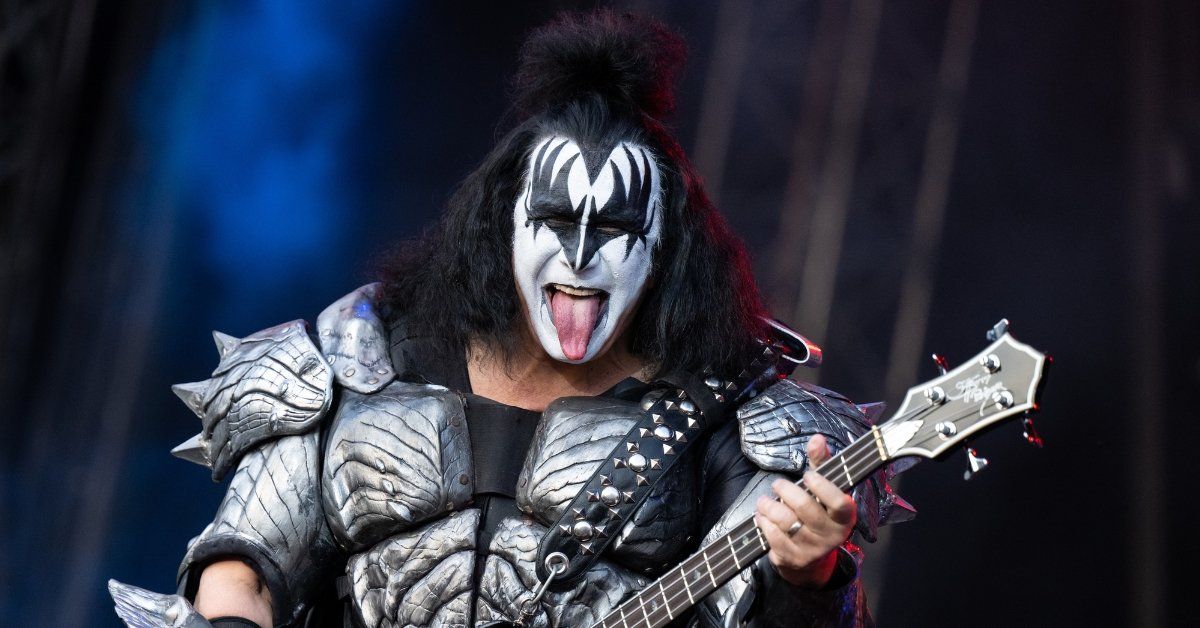 Sven Hoppe/picture alliance via Getty Images
KISS rocker Gene Simmons opened up about the many aspects of aging in a new interview with The Guardian.
Simmons touched on several topics such as wrapping up the band's End of the Road World Tour, as well as his sexual history, his relationship with wife Shannon Tweed, and his thoughts on aging.
According to the 74-year-old:
"As long as your schmeckle works, you feel immortal."
The bassist and singer who's been rocking for 50-plus years claimed he's had sex with more than 4,000 women.
"Men are idiots. There isn't enough blood to power two heads at once, so a lot of really stupid decisions can get made when that little head takes over."
He continued:
"When you're a woman and you see a man, and he's big and he's got a hairy chest and he's good-looking, and you see that, what you're seeing is a mirage."
"That's actually a 14-year-old horny kid. Just still young, dumb and full of c*m."
"We can't even think straight when we see you. I don't say this as a defense, because I stand guilty as charged of everything."
Of his 40-year relationship with Shannon Tweed, his wife since 2011, he shared:
"Would I ever leave if Shannon dilly-dallied like I had? No. Absolutely not, that will never happen."
"This will be the only marriage I ever have because my definition of marriage isn't based on that stuff, it's based on somebody who in a real sense will give their life for you."
He went on:
"We've proved it in creating two new, wonderful, amazing forms of life; our kids. Nobody else can do that."
"At the end of the day my life will be judged by Shannon, and [our children] Nick and Sophie."
People online had many, many thoughts about this new information.
A few learned a new word...
And a couple acknowledged his proverb on aging.
Some were highly entertained...
... but many, not so much.
The End of the Road World Tour which began in 2019 is set to run through December before concluding with two shows at Madison Square Garden in NYC.
Simmons said the end of the tour will definitely be an emotional moment.
"...everybody's going to be crying."
"What an amazing journey...I can't stress enough, how blessed we are—whether you're religious or not, that's the word."
"I am the luckiest man on two legs who ever walked the face of the planet."
Sounds like he's certainly lived an interesting life.
Rock on.
Keep reading...Show less