Tag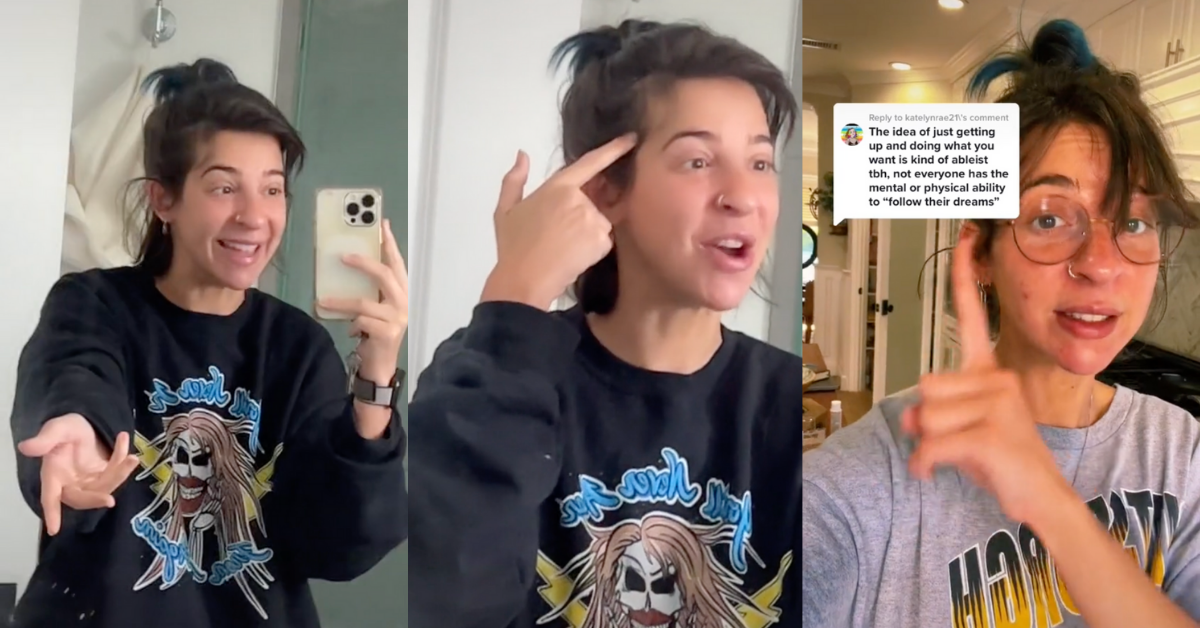 @gabbiehanna/TikTok
Now that is a hot take.
A famed YouTuber has come under scrutiny after posting her remedy for depression on her TikTok page.
The video left a bad taste in several viewers' mouths which sparked further conversations about mental health, clinical versus situational depression, free time and access to hobbies.
In a recent TikTok video, controversial YouTuber Gabbie Hanna claimed that she had a "life changing tip to overcome depression."
What was that life changing tip, you ask?
You can change your life, apparently, by watching her video here.
@gabbiehanna

LIFE CHANGING TIP to overcome depression FOREVER #mentalhealth #AFairShotWithBlock #hobbies
According to Hanna, adopting hobbies does wonders for the status of one's mental health.
In fact, Hanna maintains taking up several hobbies will cure depression altogether.
Viewers did not seem to agree Hanna's suggestion was helpful or life changing.
In fact, many claimed it was ableist and ignorant.

@annoukmirasol/TikTok

@calumellerton/TikTok

@lloveem/TikTok

@dibby5000/TikTok
Since being posted on April 1, the minute-and-a-half TikTok has garnered over 70,000 views, received nearly 3,000 likes, and almost 1,000 comments.
Several of the comments were quick to point out to Gabbie their jobs hindered their ability to take up a hobby.

@stephhannes/TikTok

@_pickleprincess_/TikTok

@theonlyselina/TikTok

@sal__paradise/TikTok

@brookeduh37/TikTok
In the TikTok, Gabbie said:
"Listen up, this advice is about to change your life."
"This tip is not just for overcoming depression."
"It's going to get you excited to wake up every day."
Gabbie went on to elaborate on her life-changing point.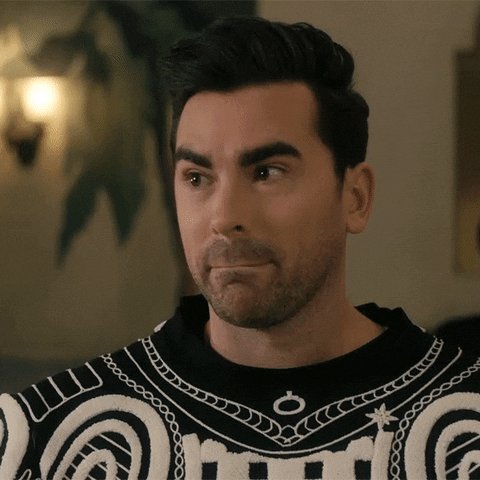 Giphy
She said:
"You're sitting there depressed."
"You've never gotten on a jet ski, and you want to?"
"You got nothing to live for."
"You've never jumped on a plane."
"You're sitting there like, 'I don't wanna live,' and you've never parasailed and you want to parasail?"
"Go parasail."
Hanna added people who are suffering from depression should take up multiple hobbies to keep themselves busy.
She provided viewers with her own anecdotes, citing she "watched a man making a rug on TikTok and it made me want to set up a rug-making studio to lift my mood."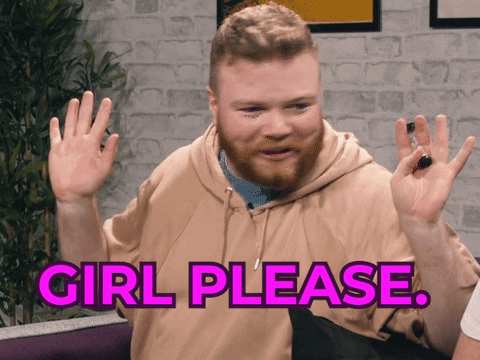 Giphy
TikTokers weren't the only ones to make their disapproval of the video known.
Several YouTubers who comment on TikTok controversies took to their own channels to echo the sentiments being made in the comment section of the video.
Many maintained Hanna's video came across as "privileged" and "tone deaf."

@peachiekinz/TikTok
In an article published by The Conversation by associate professor of neuroscience Ciara McCabe, McCabe informs readers indulging in a hobby can help "improve" mental health and wellbeing, even for people suffering from clinical depression.
However, McCabe also recommends seeking out guidance from a therapist or doctor as having a hobby is not a fix-all solution for the chemical imbalances that lead to mental health issues such as clinical depression.
Looks like Hanna missed that part.
In response to one such comment left on her TikTok calling Gabbie's advice ableist, the TikToker began to rattle off a number of individuals who are living with disabilities who are able to perform the tasks they love.
Because active disabled people exist so Gabbie Hanna can use them to shame other people.
@gabbiehanna

Reply to @katelynrae21 y'all rly gotta stop throwing around these "phobics" and "ists" words where they don't apply… all it does is limit yourself and others from reaching their full potential. (Continued in comments)
This is not Gabbie's first time in the spotlight for voicing her unqualified opinions.
Hanna rose to prominence, in large part, due to her not keeping those opinions to herself.
Maybe that's a hobby Hanna can tackle next.