Tag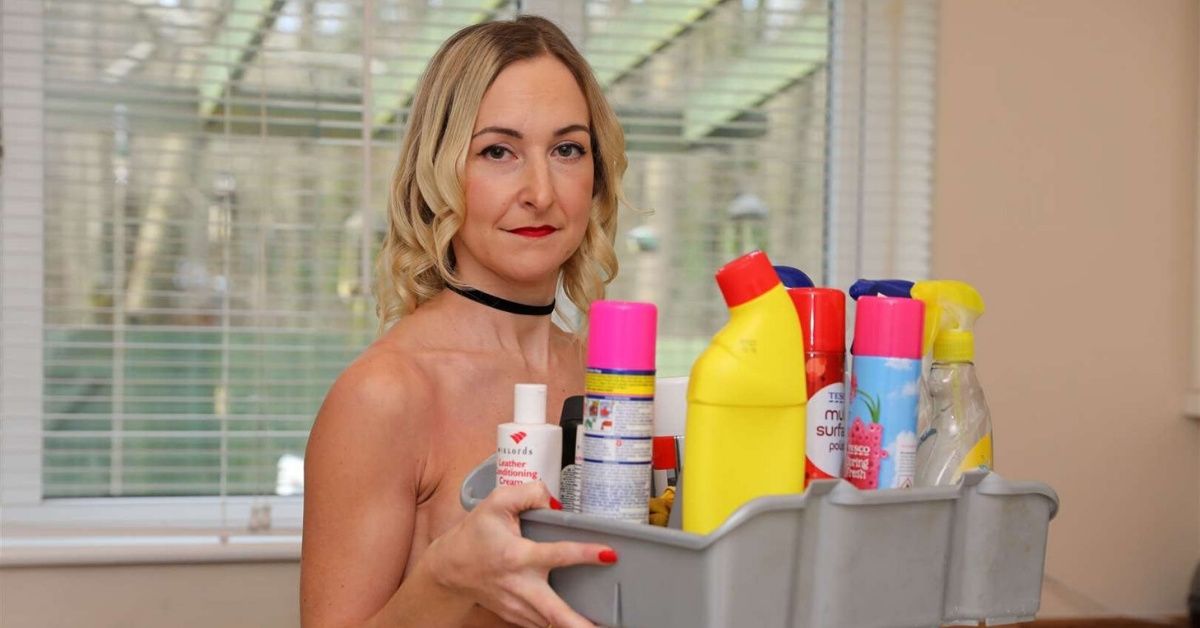 KMG / SWNS
A married mother-of-three has triggered uproar by launching a naked cleaning service.
Claire O'Connor, 35, ditched her job as a hotel cleaner to tidy clients houses while wearing absolutely nothing.
She will be charging £95 (~$122) an hour for fully-nude cleaning, £85 (~$109) for topless or £75 (~$97) for lingerie or in an outfit such as a French maid.
If successful, she hopes to take on a team of women and male staff as well.

She explained that was inspired to start Fantasy Clean after hearing about a woman in Plymouth, England, who had started her own clothing-free cleaning business.
Claire, who lives in Walderslade, Kent, said:
"It's still early stages of getting it going. I thought why not try something different? I thought someone will enjoy it."
"I'm quite outgoing, I'm not a shy kind of person. It might be kind of awkward the first few times, but the more you get to know the client, the more it will subside."
"It will be domestic cleaning with one cleaner and one client in the house, obviously no going outside."
"There will be no funny business, no touching, no taking photos, no extras, just going in, doing your work and leaving."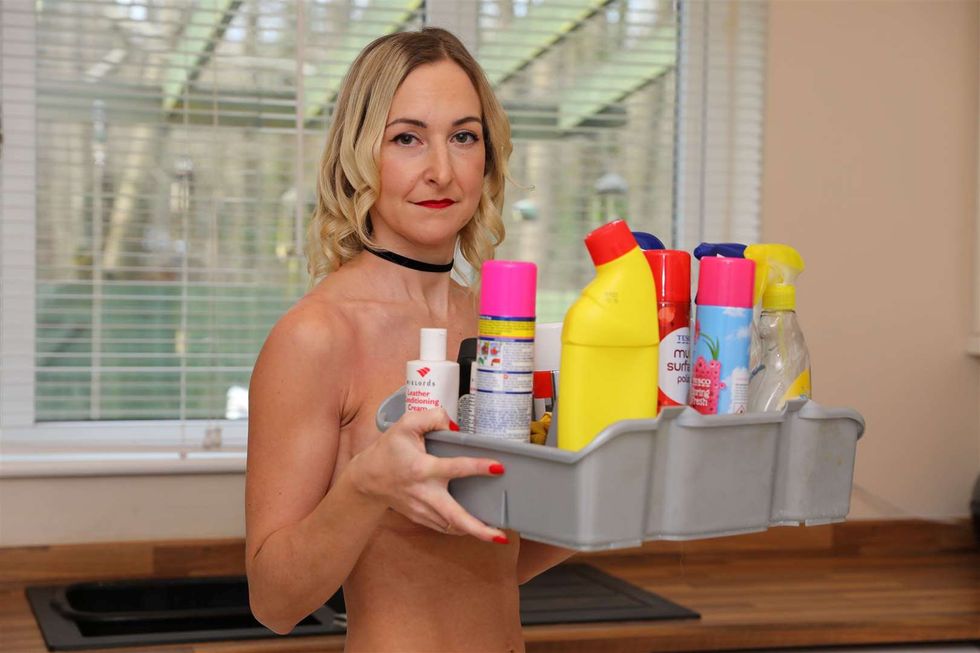 KMG / SWNS
But cautious Claire hopes to carry out some kind of checks on her potential clients.

When she told her husband Rob, 39, about the idea, he thought it was a joke but he eventually came around to it.
She said:
"He's on board, he is fine with it; he knows what kind of person I am. I am a little bit crazy and he knows it's not to do with that kind of thing."
But even if her husband backing her plans, the public has taken to the internet to express their support, or their disgust.
One local resident said:
"It will give the old boys something to get excited over I suppose."
"Plus she's turned an hourly rate around from what would typically be minimum wage to more than a doctor earns. Good luck to her, I say."
But another said:
"Honestly, it beggars belief. Lap dancing with a Dyson?"
He added:
"How low will some people go to make money. It's a form of prostitution. Is nothing sacred or decent in this world anymore?"
"I think the law ought to step in and ban this disgusting idea."
Keep reading... Show less