Tag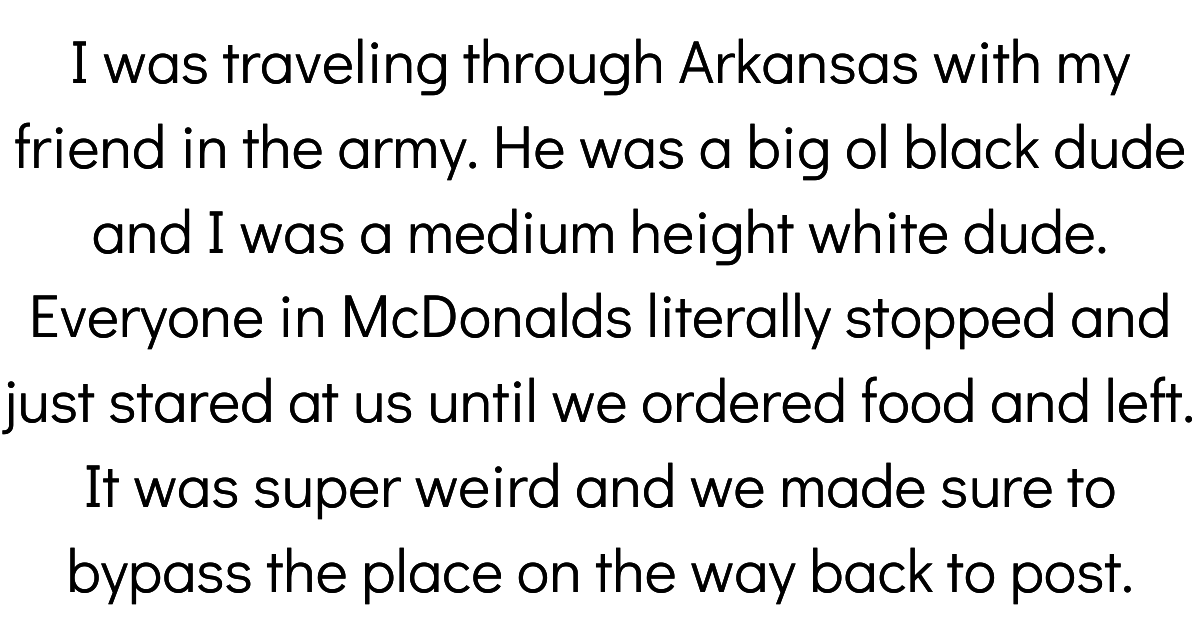 You feel a tug in your gut, sweat forms on the back of your neck, and suddenly all the food you've eaten in the last 4 hours starts churning. Everything in your mind screams to not be here, and honestly, you should have listened to your intuition when the map said, 'Turn Right," but you wanted to turn left.
Road trips can be fun, until you find yourself in a space no living person should ever be allowed to go.

Reddit user, u/salemwinona, wanted all ears on the eeriest spots when they asked:
Have you ever been to a town, village, truck stop, gas station, diner, etc. during a roadtrip that just didn't "feel right", like time seemed to pass differently there, or the people there gave you the creeps? What was your experience there?
Ever been to a spot when things seemed just a bit off? Tell us all about it!
Keep reading...Show less