Tag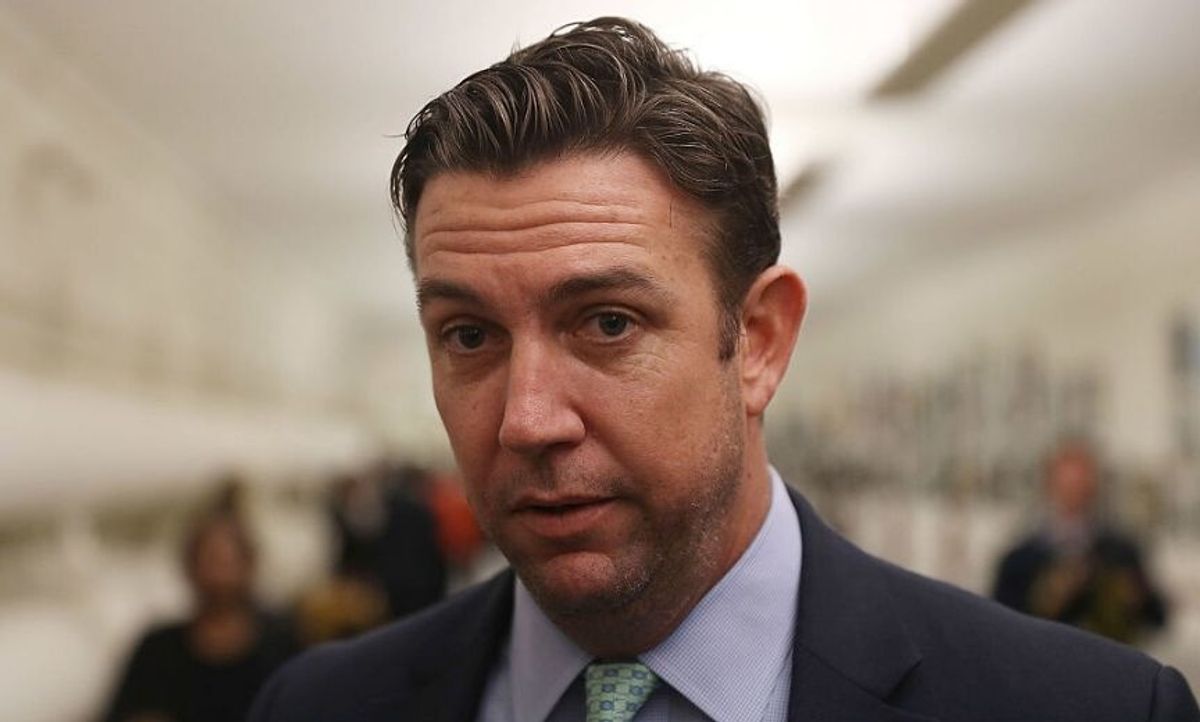 Joe Raedle/Getty Images
One of President Donald Trump's earliest supporters, Congressman Duncan Hunter (R-CA), has proclaimed his innocence repeatedly for the past year in the face of campaign finance violation charges.
That changed today.
After frequently calling the charges against him a "witch hunt," Hunter changed his plea to guilty.
Hunter—along with wife and former campaign manager Margaret Hunter—is accused of misusing around $250,000 in campaign funds. The couple spent the money on lavish dinners, theatre tickets and vacations.
Margaret Hunter pleaded guilty earlier, and in the face of a public trial that would likely bring to light his extramarital relationships and his wife's testimony against him, Rep. Hunter entered federal court today to change his plea to guilty.
Despite having been indicted at the time, Hunter still won reelection in California's 50th district in August of last year.

People weren't surprised that one of the President's most ardent supporters plead guilty despite claims of a "witch hunt."
While Hunter resigned from his committees and subcommittees in 2018, he has yet to resign from Congress all together.
Congressman Hunter was the second Representative to back Donald Trump in the 2016 campaign. The first, former Congressman Chris Collins, pled guilty to insider trading this past October.
That's what we call "draining the swamp."
The book Peak Trump: The Undrainable Swamp And The Fantasy Of MAGA is available here.
Keep reading...Show less