Tag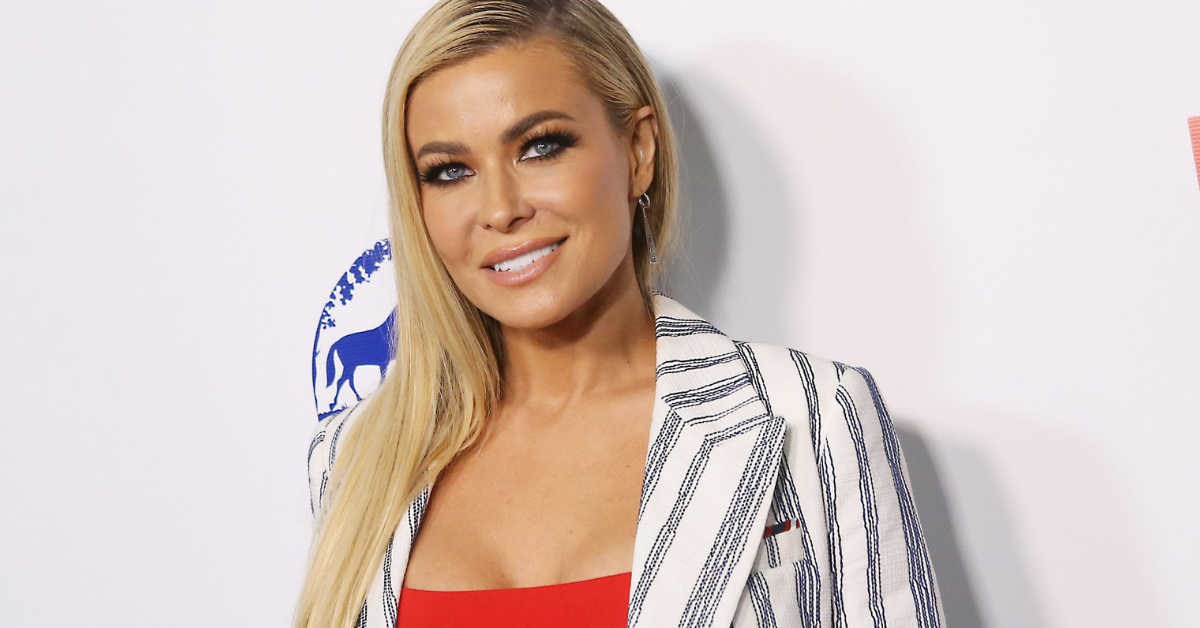 Michael Tran/ Getty Images
Carmen Electra, famous for her roles in Baywatch and Scary Movie, decided to join OnlyFans – and her reason is admirable. After filing lawsuits against several strip clubs who used her likeness without her permission in advertisements, Electra decided that she wanted to be in charge of her own image from now on, and OnlyFans is a platform that will allow her to do so.
She said:
"People are going to do what they want to do anyway with your photos ... "
"You might as well be in control of them and follow what you feel like doing inside."
One fan tweeted:
"Carmen Electra Just Announced She's Joining OnlyFans And She's Actually Got A Really Good Reason: 'People are going to do what they want to do anyway with your photos.'"
Someone else said:
"Carmen Electra, 50, joins OnlyFans and declares it feels 'really good' to 'be in control' of her saucy snaps... after modeling for Playboy for decades."
Electra's OnlyFans page will launch Wednesday. The platform is a social media website like any other, but it differs in that it allows for nudity and explicit content. It is subscription based which means the content is viewable only to users who pay. What the 50-year-old Baywatch star plans on doing with her page includes beauty tutorials, posting lingerie photos and also providing some more adult content.

She said of the decision:
"I, for once, have this opportunity to be my own boss and have my own creative vision to share with my fans without someone standing over me, telling me, 'Don't do this, don't do that. Cover up this.' "
Electra explained that the forum will allow her "to show a little bit more." She is excited to not have to censor anything that is more revealing than typical.
Many are excited for her page to launch.
One person said:
"Carmen Electra, at 50 years old, is hotter than most women my age."
Others commented:

Another person said:
This decision was inspired by her battle with strip clubs, who she said were overly controlling of what she did and how she presented herself. She said her lawsuits are giving her an opportunity to stand up for herself, something she is proud of.

She explained:
"I think what we're going through now is people are finally standing up for themselves and who they are."
"It's not always easy to do, but I do respect people that can stand up for who they are and be honest about it."

Electra joins a number of celebrities who are comfortable with nudity and have joined only fans, including former Disney star Bella Thorne, rapper Bhad Babie and Shanna Moakler. As the Scary Movie star celebrates her 50th birthday, she begins an exciting new chapter. For Electra, her days working with strip clubs are behind her.