Tag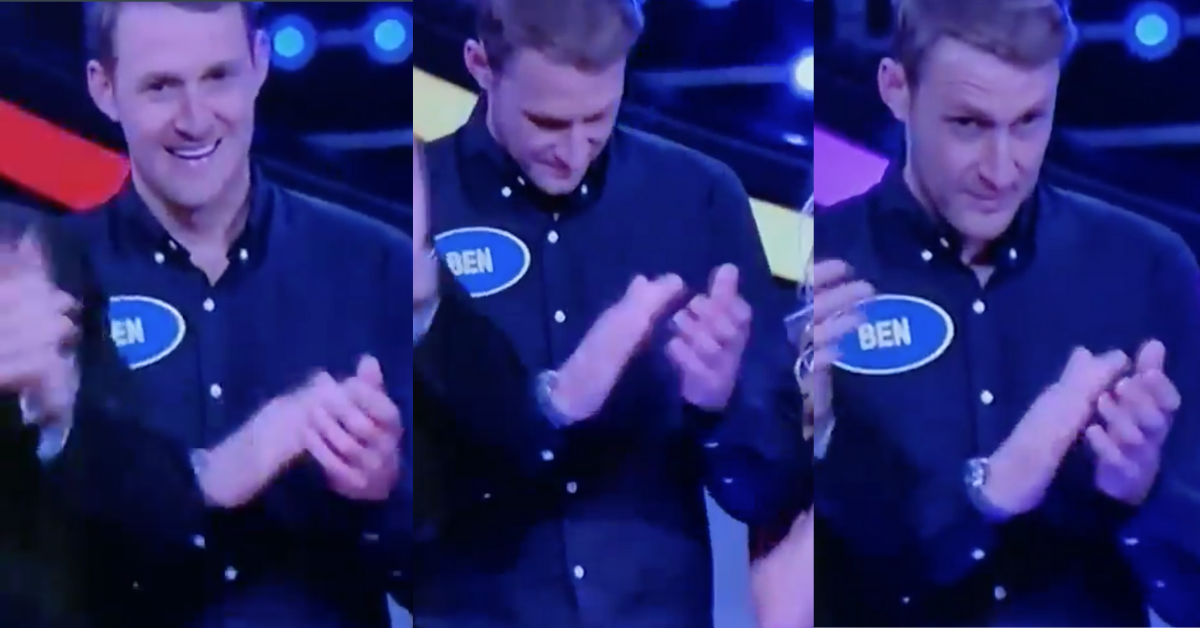 @RexChapman/Twitter
Celebrity Family Feud always has its fun moments, even if it's just the chance to watch Steve Harvey's facial expressions as he reacts to the craziness around him.
But one of the funnier moments during a recent episode happened independently of Harvey, when Secretary of Education Betsy DeVos's nephew Ben Wierda caught a glimpse in the camera of his, erm, ill-fitting ... situation.
Kathie Lee Gifford's family was playing the game, and Wierda is married to Kathie Lee Gifford's daughter, Cassidy.
Wierda appeared to notice how tight his pants were―something that was glaringly apparent to viewers at home.
His face when he noticed exactly how tight his trousers were?
Absolutely priceless.
Wierda's bulge also caught the attention of some less-than-shy netizens.
Who knew Celebrity Family Feud could be such fun?