anti homeless spikes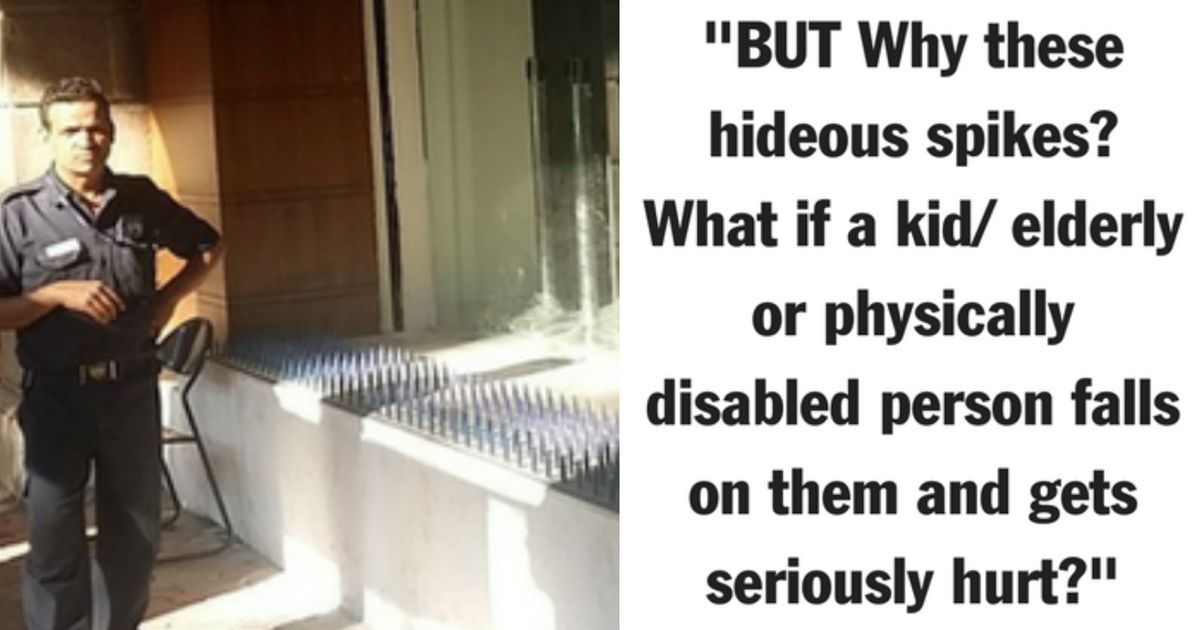 @CuriousTariq/Twitter
HDFC Bank is under fire for installing metal spikes outside it's new Fort location in Mumbai, India as a way to deal with the city's "homeless crisis."
Passersby and customers were appalled at the coarse iron spikes, and many of them took to Twitter to share their outrage.
A bed of spikes lining a sidewalk presents obvious dangers. Does the bank have a liability policy if someone, homeless or otherwise, has an accident?
"@HDFCBank_Cares This photo is of your newly opened branch at MG Road Fort Mumbai, besides Fabindia. Nice modern branch. BUT Why these hideous spikes? What if a kid/ elderly or physically disabled person falls on them and get seriously hurt? May lead to very bad PR disaster."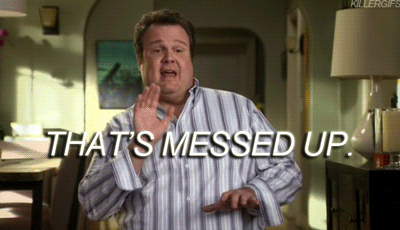 These are honestly terrifying—like scene in a horror movie.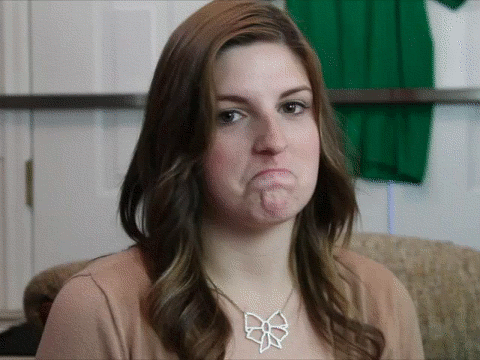 User Raju Das shared his disgust with the spikes as well.
"Not just it is insensitive and inhuman, it is also dangerous and a public safety hazard. Whoever did this, bank or landlord, should be punished."
One Twiiter user, Simon Mundy, described the spikes as a "depressing gesture towards Mumbai's rough sleepers," and reiterated how hazardous they are to anyone who happens to get too close.
Another individual added that they "have seen this abroad too, very sad."
"Similar things have been appearing in London, which are indeed sad and show a real lack of compassion. However, I have never seen spikes as long, sharp and potentially lethal as these."
Saniv Kapoor agreed that the spikes outside HDFC were far more dangerous than similar spikes in London.
In 2014, The Guardian reported that small metal spikes, "hostile architecture" as the publication calls them, appeared on the perimeter of an affluent London neighborhood, inteded to dissuade homeless people from getting too close. Despite public outrage, the spikes were not removed because they didn't violate any planning regulations.
"Council chiefs are being urged to launch an investigation after metal spikes were installed outside a luxury block of London flats to deter homeless people from sleeping in the doorway. The inch-high studs in the main entrance to the deluxe privately owned apartments in Southwark Bridge Road have provoked outrage as homelessness charities slammed the "inhumane" practice."
Similar spikes have also popped up in California's Silicon Valley, Manchester, England, and Seattle, Washington.
But in Mumbai, things worked out differently. When Neeraj Jha of HFDC bank caught wind of the public outcry, he said the spikes were being removed, and issued an apology

"We sincerely regret the inconvenience caused to the public."
Keep reading...Show less