always be prepared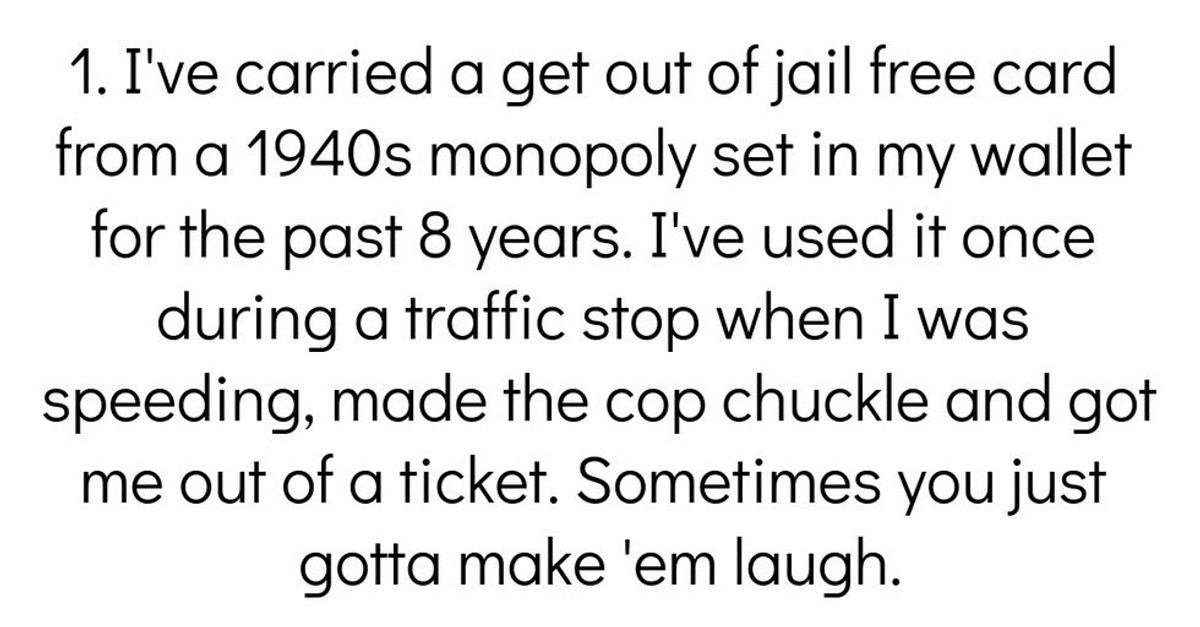 We carry all sorts of things we might need with us on a regular basis: our cell phones, wallets, a couple of adhesive bandages, that loose change that always seems to be in the bottom of your pocket unless you actually need it. Some people though, have taken this to the extreme.
I grew up hearing the phrase "We might need it later". My grandmother was one of those people who always took a big stack of napkins at a fast food place, kept all of her sauce packets, and re-used Cool-Whip and Yogurt containers to store leftovers. She always had a book of matches on her, though she never smoked, in case she needed to start a fire for some reason.
What is something that you carry with you "just in case"? Let us know in the comments!
Keep reading...Show less