Tag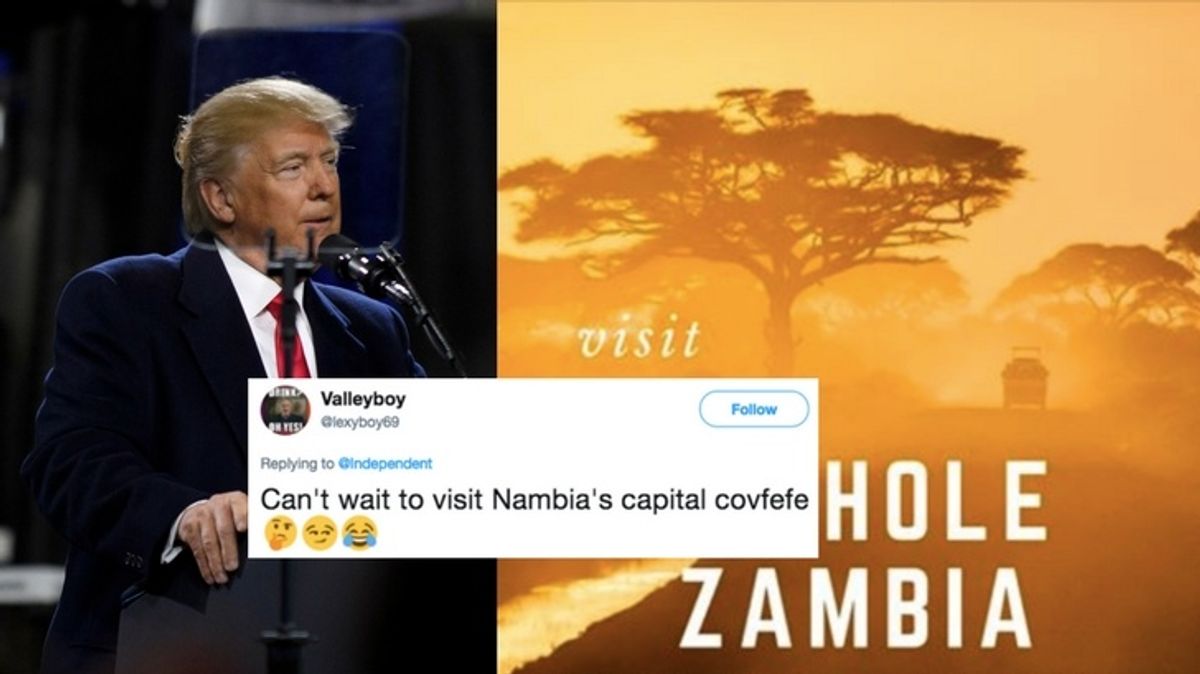 Jeff Swensen/Getty Images, Facebook: Zambiatourism.com, Twitter: @lexyboy69
Earlier this month, President Trump created a storm of controversy when it was revealed that he had referred to Haiti, El Salvador, and African nations as "sh*thole countries" during a bipartisan meeting between himself and members of the Senate regarding immigration and the visa lottery system.
The comments sent much of the world into a frenzy, with many pointing out the blatant racism and xenophobia of the remarks.
Trump, however, disputed the notion that he said those words, although he admitted that the language he used was "tough":
He also boasted about his "wonderful relationship" with the people of Haiti: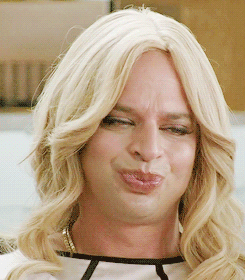 "Some of my best friends are Haitian."
And while a few African countries, like Botswana, claimed Trump had the wrong kind of "hole" in his description of their country:
...some African tourism agencies decided to humorously embrace Trump's description of their countries. And, well, they were hard to miss.
Like this ad from zambiatourism.com, an independent marketing site, which exclaims: "Where the only stars and stripes you'll have to see are in the sky and on a zebra!"
There was also this video advertisement from The Gondwana Collection in Namibia (which President Trump memorably called "Nambia"):
In the video, a Trump-mimicking narrator explains just why Namibia is "Africa's number one sh*thole country."
Breaking out the facts, the video states: "Namibia is such a sh*thole country that we converted about 42% of it into various conservation areas, where wild sh*thole animals can roam free."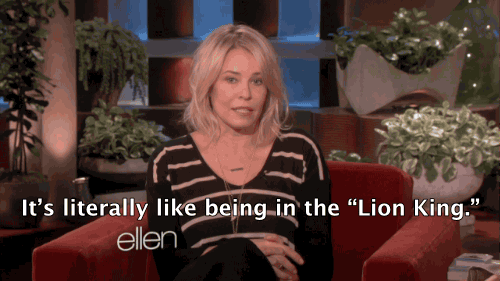 Chelsea gets it.
Sounds pretty nice to me.
The ads also struck a chord on social media, amassing thousands of likes and shares.
In an interview with the Associated Press, Gondwana Collection managing director Gys Joubert explained their approach, saying:
You can fight the negative with the negative, or you can give some pushback with the tongue-in-cheek approach. We like the fun side of life. We are glad that we could create and share and send a few smiles around the world.
And sometimes the only way to process the current mind-boggling state of affairs is with humor:
Neither can we, Valleyboy. Neither can we.
H/T: Indy100, NBC News, Evening Standard
Keep reading...Show less