Tag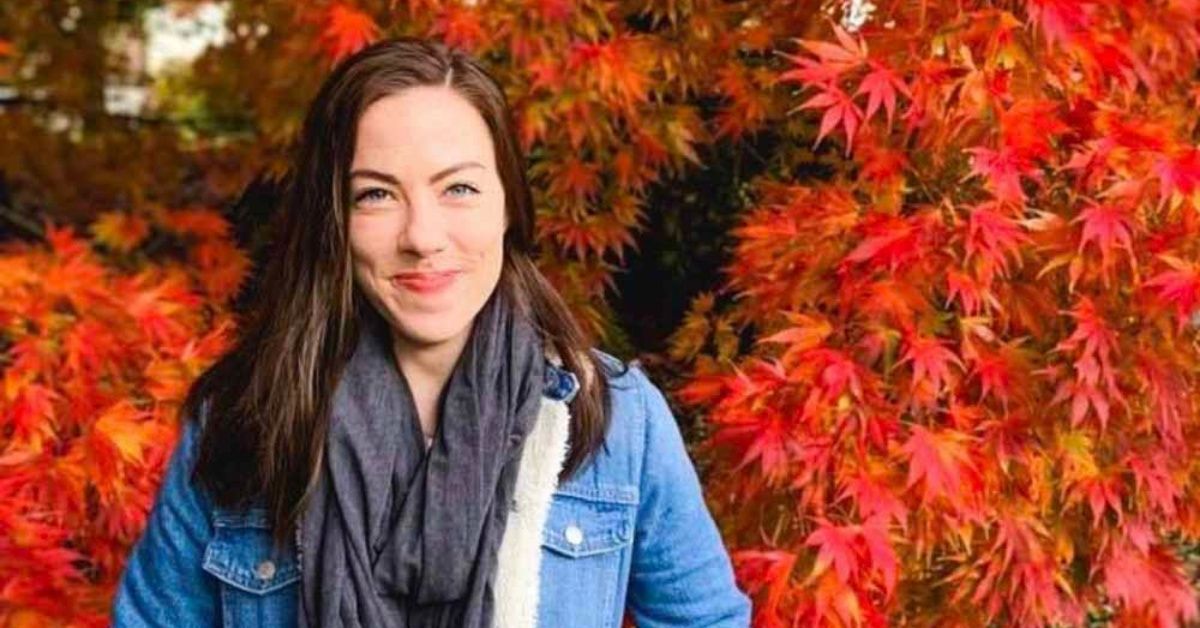 Kate has made over $360k from her voice-over work (PA Real Life/Collect)
A classically-trained actress told how she boosted her income tenfold – earning $360,000 in just three years – when she swapped delivering Shakespearean speeches for simple one-liners like "buckle up safely."
Kate Quinn, 30, found her voice by chance after moving to New York City, hoping to make her name on the Broadway stage – only to end up working two shifts a day as a nanny to survive, while she attended endless auditions.
But Kate, originally from Dallas, Texas, got her lucky break when she bought an actor friend dinner in exchange for him giving her pointers on finding voice-over work.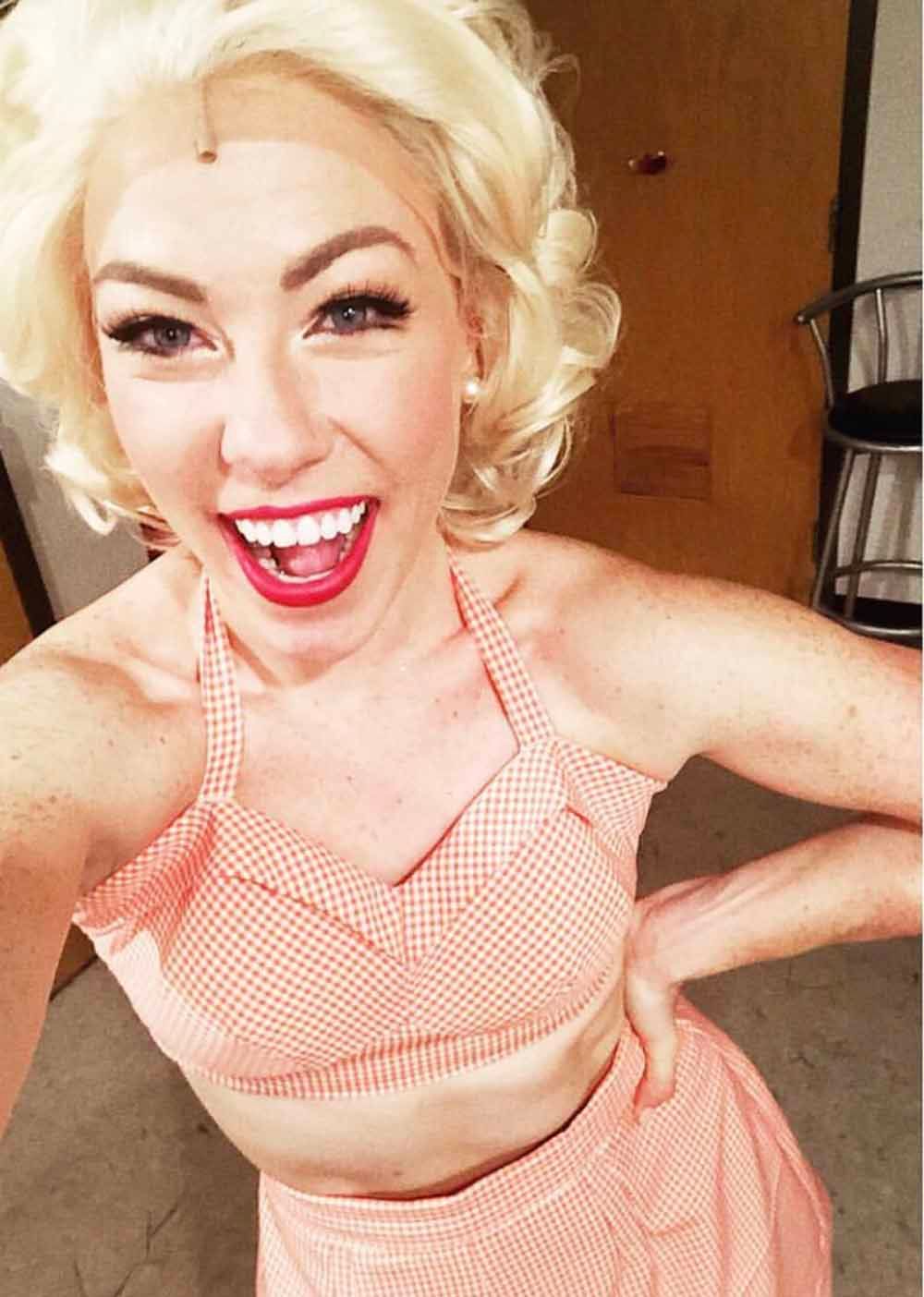 Kate in character for a performance (PA Real Life/Collect)
She said: "The next day I'd set up my very own freelance account online and the cash started flowing in.
"I've never looked back and even hear my voice unexpectedly when I'm out and about.
"My girlfriends called up for a spa treatment one day and it was my voice that was greeting them on the booking service – which raised a few laughs."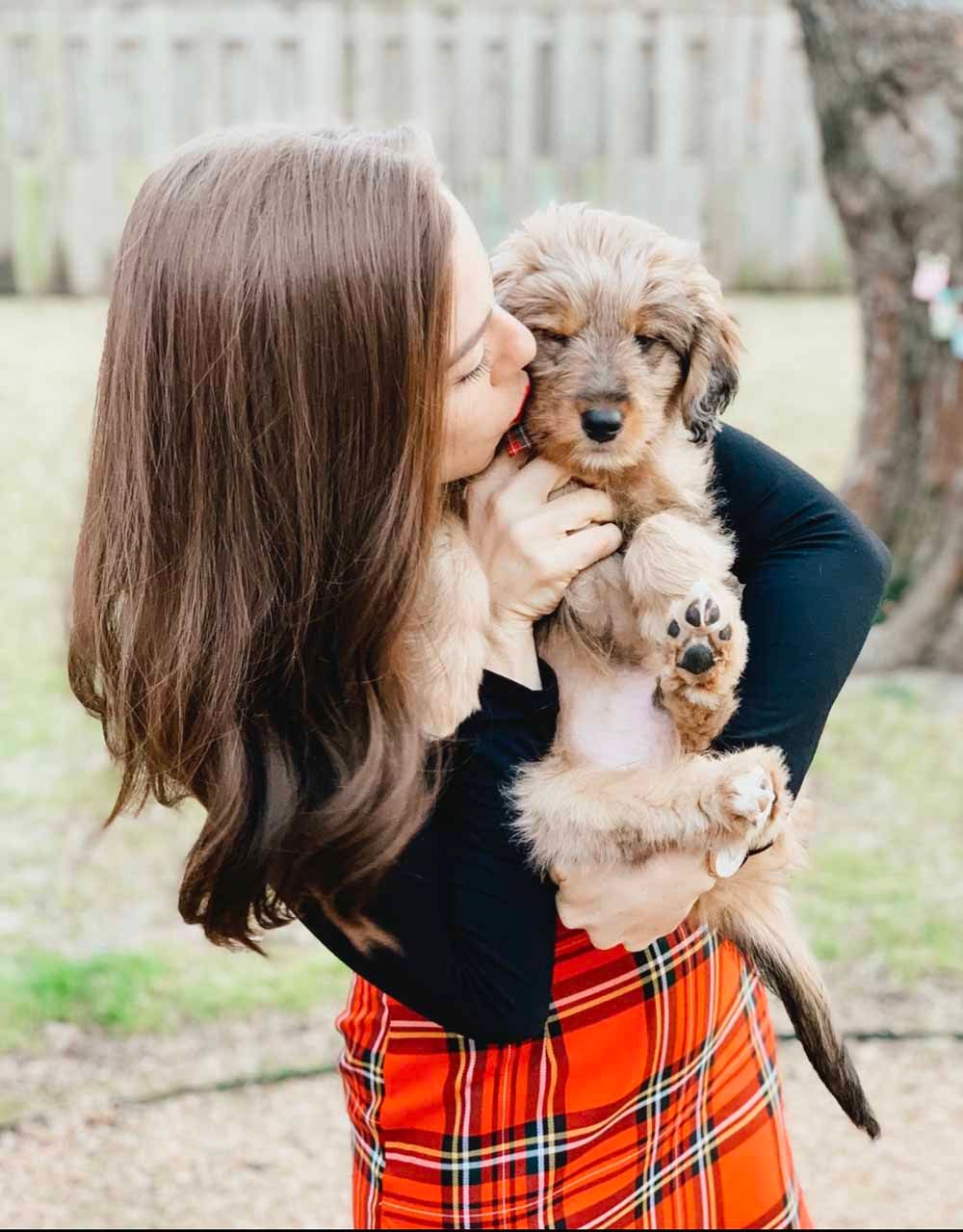 Kate snuggling a pooch (PA Real Life/Collect)
She continued: "But my most surreal experience was probably when I jumped into the back of a cab in Florida and my own voice was telling me to 'buckle up safely.'
"I've done so many voice-overs since I started in 2016 that I forget who I've given my voice to, but there's always a thrill when I come across it unexpectedly."
Buoyed by two years of non-stop work, Kate, whose boyfriend, Bryson Baumgartel, 27, is a musician and audio engineer, moved to New York in 2013, expecting to fulfill her acting dreams.
Working 9-5 and 5-9 can be exhausting. How do you know when to quit your day job and freelance full-time? Consider… https://t.co/0JBKE4T6Cw

— Fiverr (@Fiverr) 1562428985.0
Instead, the roles dried up and she ended up nannying to make ends meet, while auditioning for everything she could.
Then, after speaking to a voice-over actor for a project she was working on, the more she discovered about the career prospects it offered, the more she thought she should be doing it herself.
"My skills were much more suited to something like voice-over work," she confessed. "I had done specialized voice training and had years of experience in the performing world."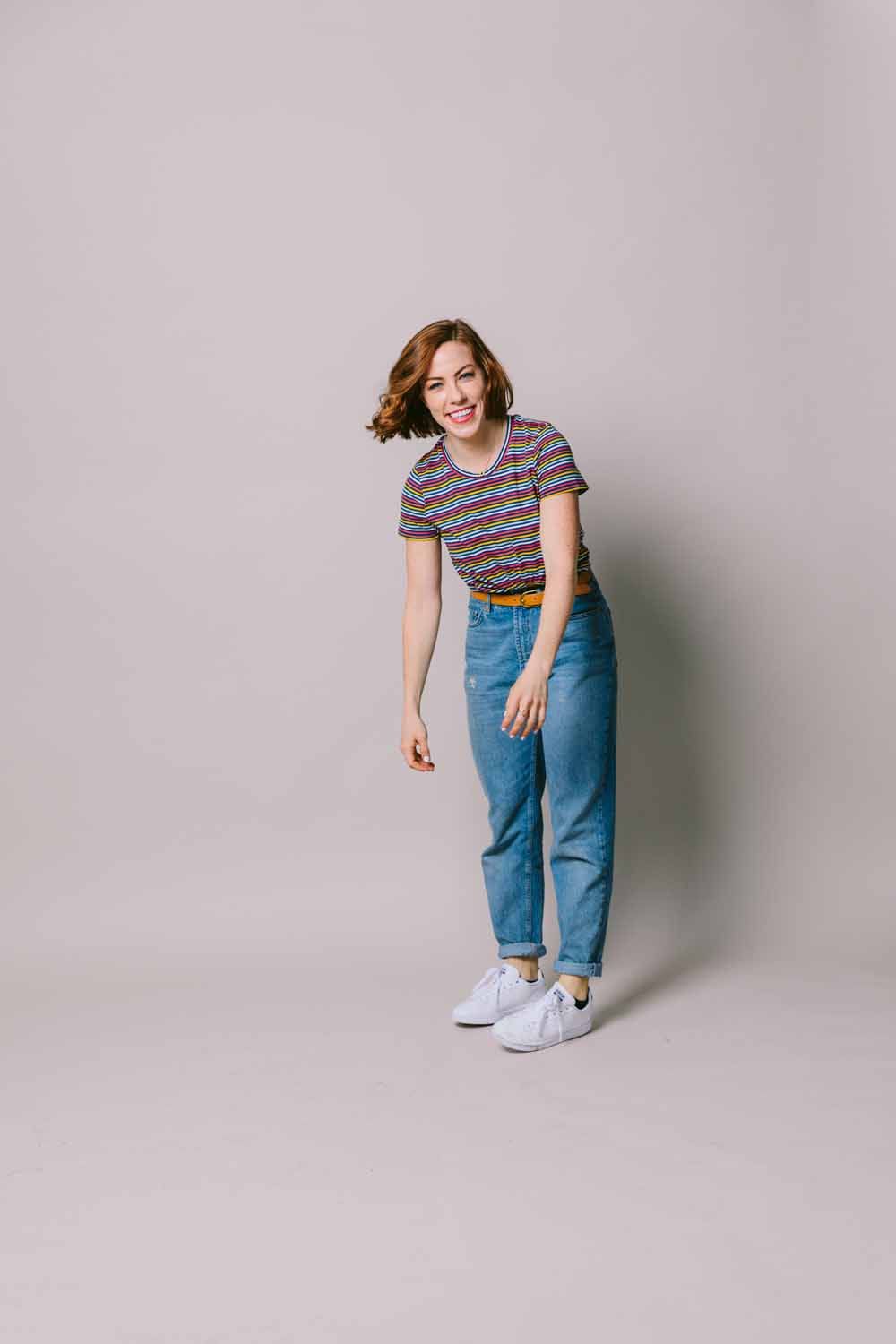 Kate now divides her time between performing and voice-over work (Corinne Louise Photography/PA Real Life)
So, after being given a crash course on the dos and don'ts of voiceover performance over dinner, in February 2016 Kate set up an online profile on Fiverr, an online digital marketplace that allows businesses and digital freelancers to connect across the globe.
"It took about five minutes and within 24 hours I was already receiving requests," she said.
Initially working for fledgling podcasts and doing corporate voicemails, Kate's new business venture earned her $900 in her first month.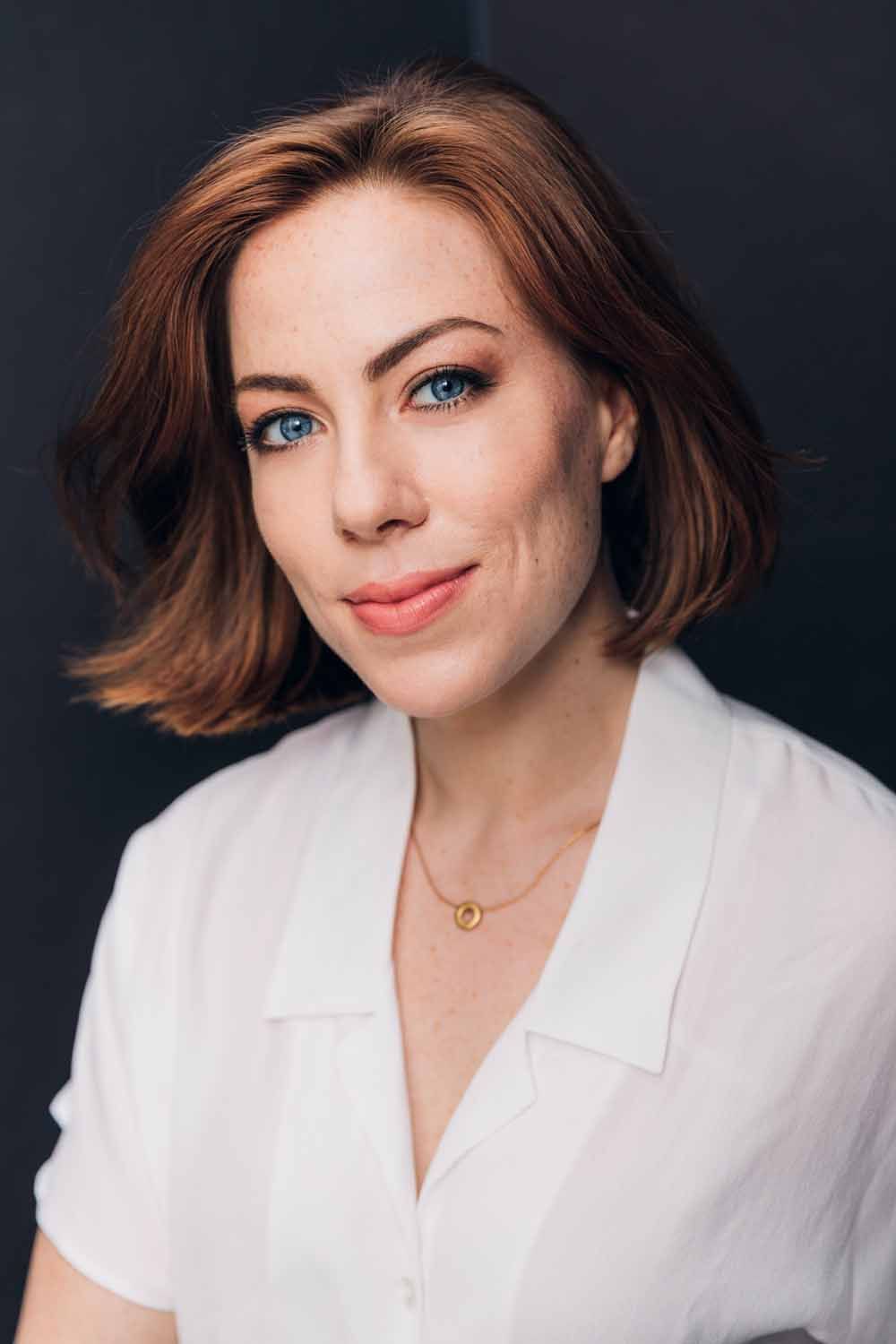 Kate used to work three jobs a day to pursue her acting dream (Corinne Louise Photography/PA Real Life)
"It was very much a part-time job for those first few months, as I was still going to auditions and working as a nanny," she said.
"Some days I would sandwich an audition between two nanny shifts, then get home at 2am and do some last minute voice-over work.
"My housemates at the time thought I was crazy, but I knew from the start if I wanted this to work, I had to build up a good business and that meant replying to every single request and turning it around as quickly as possible."
Charging $15 and upwards for a professional voicemail and $35 and upwards for voice-over work, by 2017, after landing some high profile customers, Kate was making over $4,800 a month – enabling her to ditch her nanny jobs for good.
"Out of nowhere there was a real spike in the amount of jobs coming through Fiverr, and I realized that this was something I could really make a living from, while still pursuing traditional acting roles," she added.
Outfitting her spare room with the required equipment to make her work full-time, Kate spent roughly $2,400 on sound-proofing and top-of-the-line recording equipment.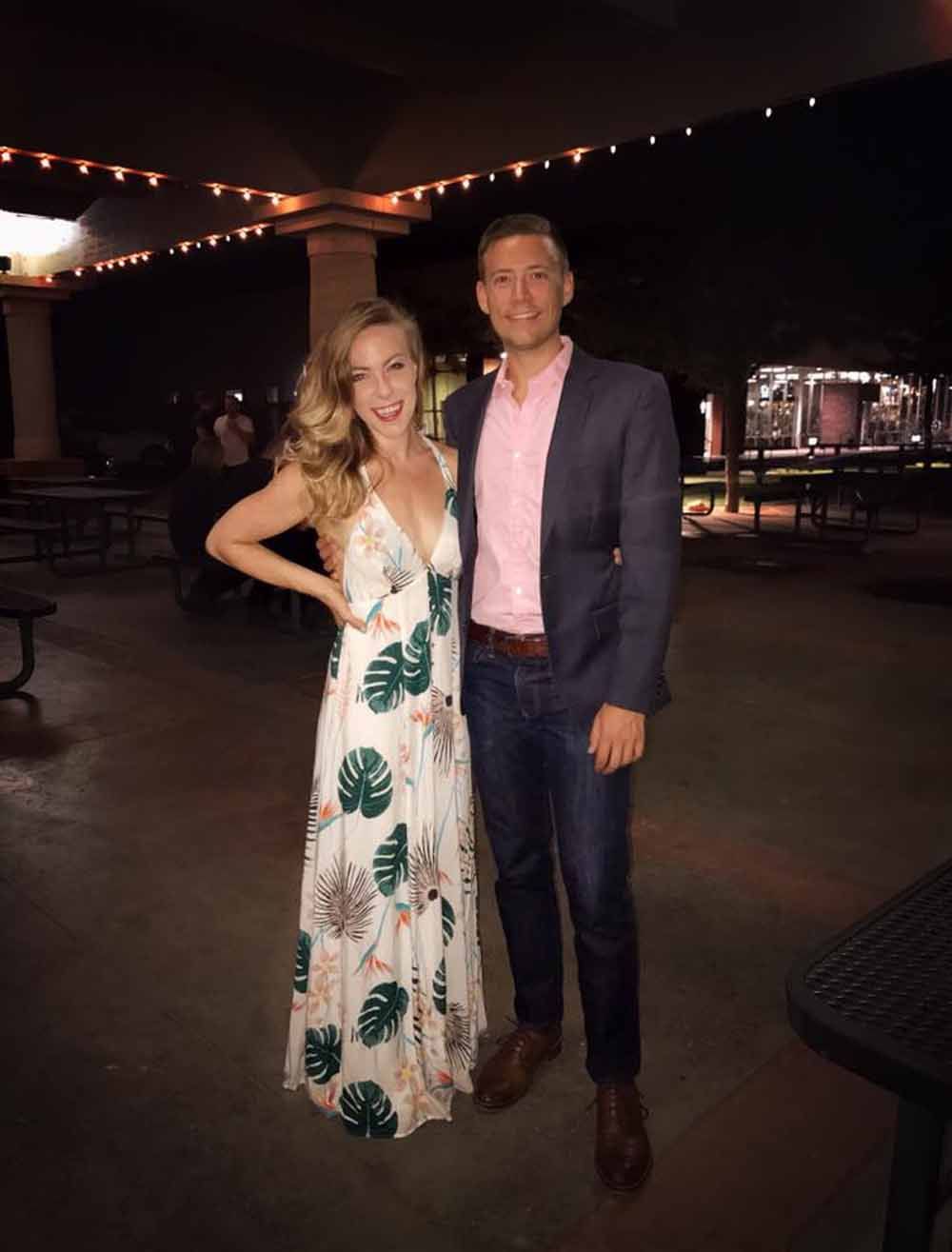 Kate and Bryson (PA Real Life/Collect)
"It was a lot of money to spend, but I definitely looked at it as an investment," she continued.
"Luckily, Bryson, who I met through friends in 2015, was fully behind me. He could see what a difference it was making doing work that I actually enjoyed.
"In fact, I'm holding out for him to lend me his voice so we can become a powerhouse couple in the voiceover industry!"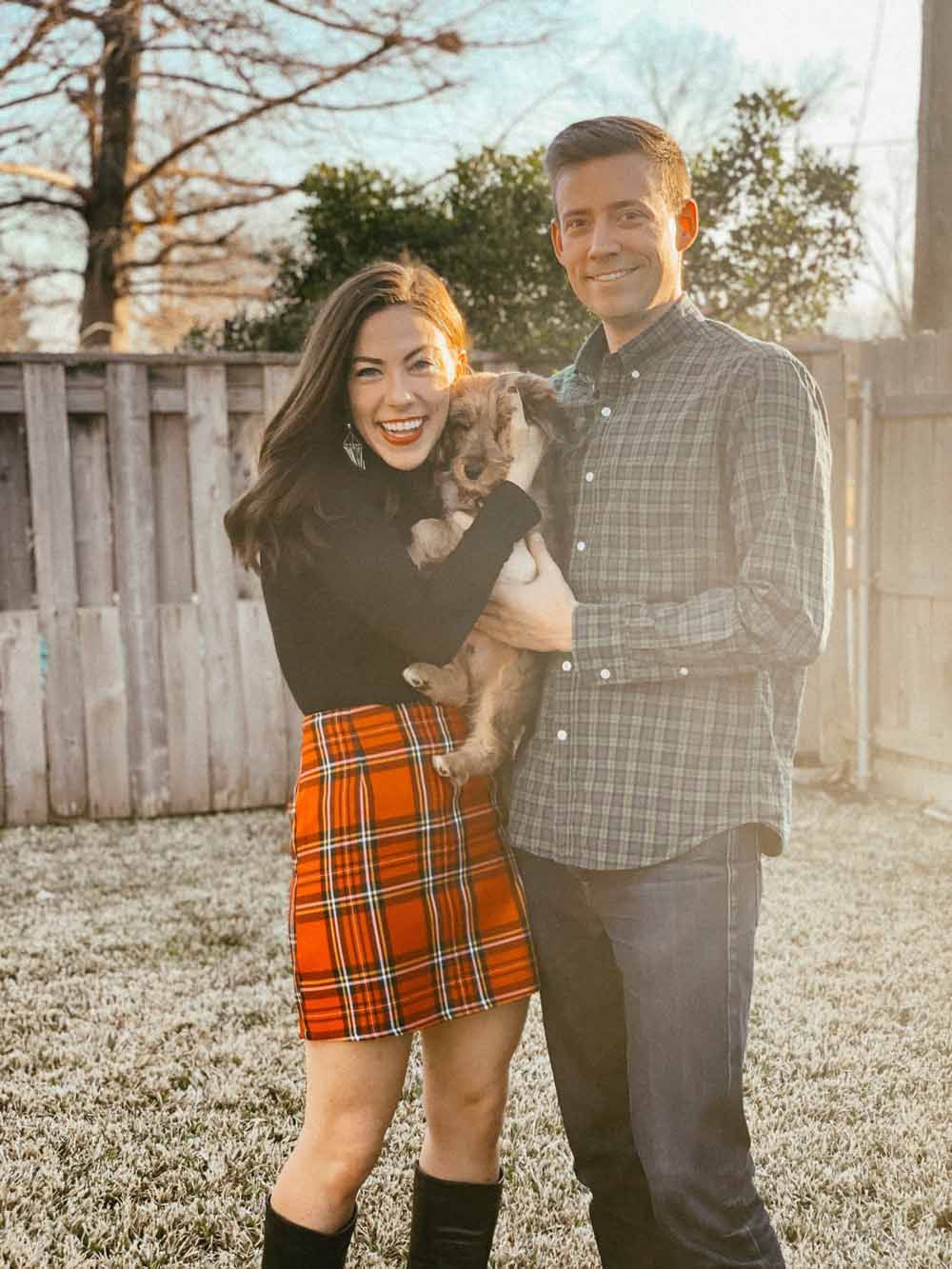 Kate and Bryson (PA Real Life/Collect)
She laughed: "Sadly, though, he doesn't seem too captivated by the idea right now."
Now, boasting a portfolio including customers like Disney, Kodak, and Samsung, she is earning around $120,000 a year from voice-overs, meaning she has enough money to take theatre work that she loves without worrying about what it pays.
Most recently, she has choreographed a production of Legally Blonde: The Musical in Vermont and is currently working on a regional production of Hercules.
"I feel incredibly blessed to be in the position I'm in right now," she said.
"I've struck a great balance between my work in musical theatre and my work doing voice-overs.
"To anyone who thinks they can't do what they love and earn a decent salary, my advice would be not to let other people's failures put you off aiming for your dream."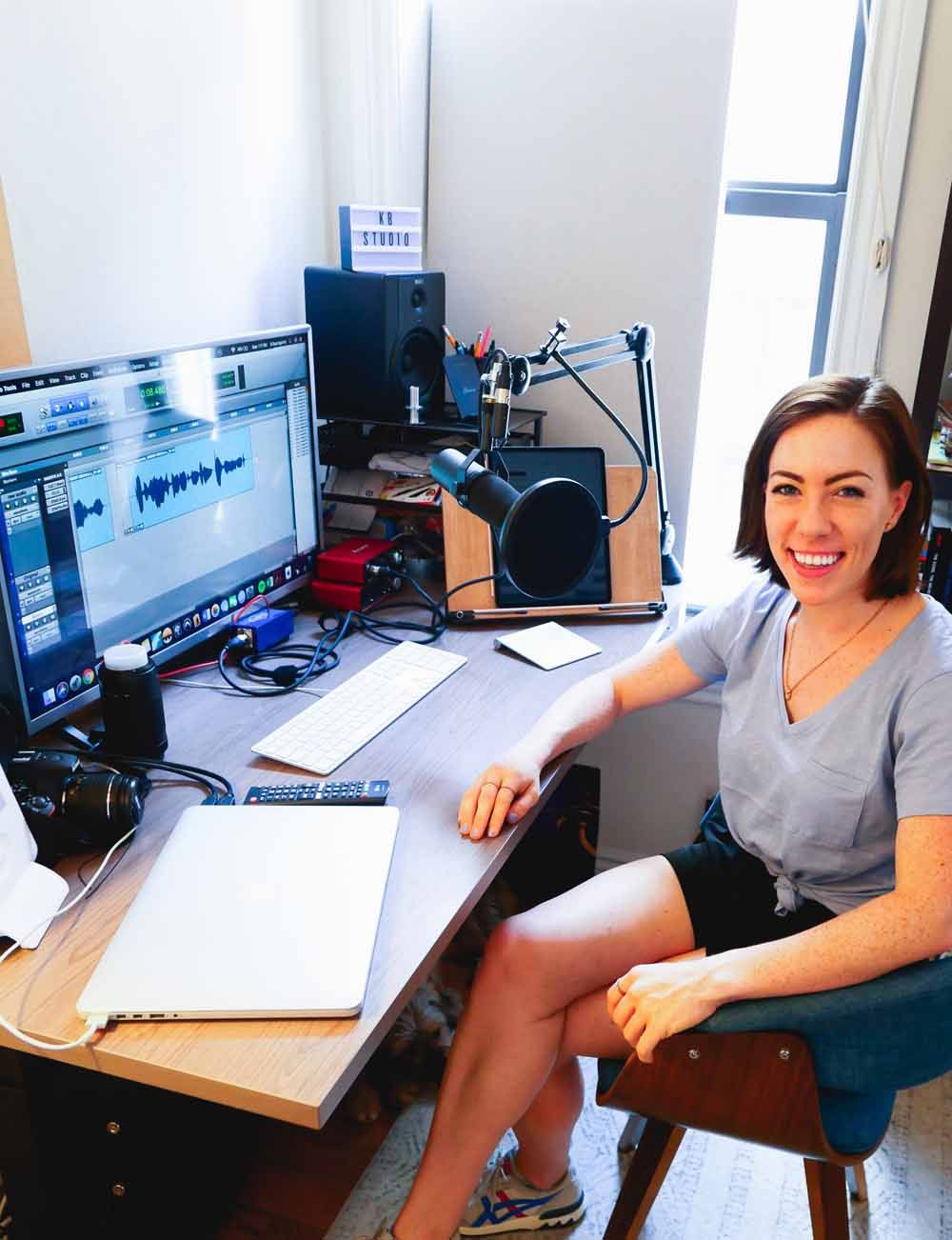 Kate spent over $2,400 kitting out her spare room as a recording studio (PA Real Life/Collect)
She concluded: "I've gone from working three jobs a day and struggling to make ends meet, to doing what I love and earning a pretty penny for it too."
"Sure, it's hard work, but the payoff has been completely worth it."
To find out more about Kate's work visit www.fiverr.com/genke712
Keep reading...Show less