Tag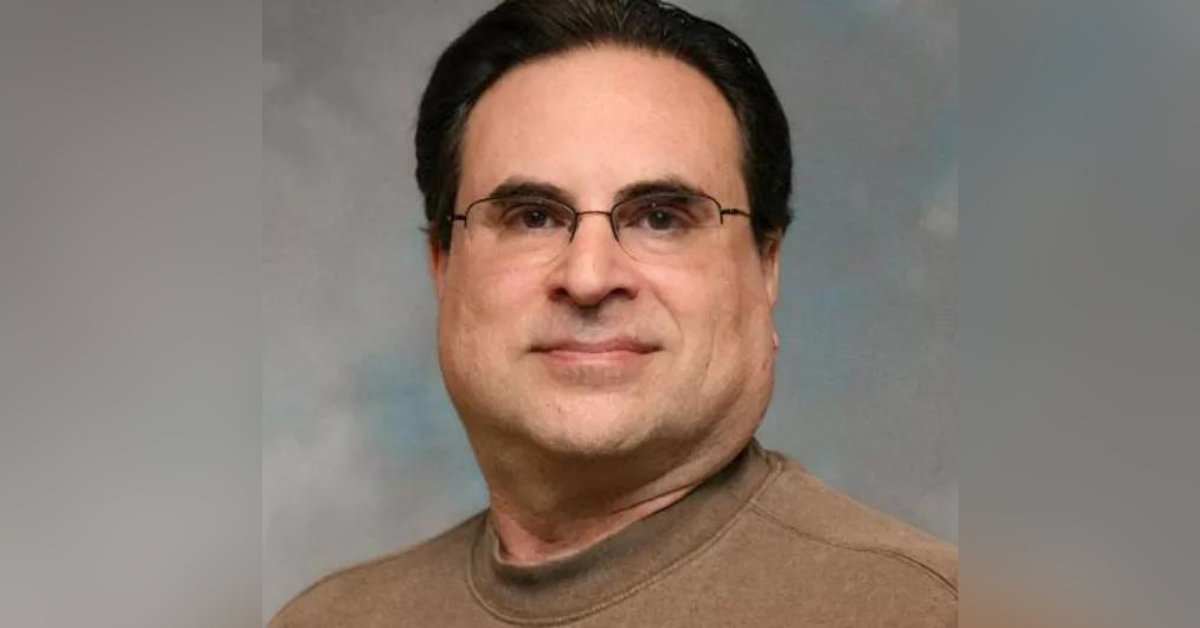 University of Texas at Dallas
Timothy Farage, a computer science professor at The University of Texas at Dallas (UTD), is currently under investigation after he proposed in a now-deleted tweet that a "cure" for homosexuality is necessary to stop gay men from spreading monkeypox and other diseases.
In response to a Daily Mail report that 95 percent of monkeypox patients in New York City are men, Farage suggested that humanity should "at least try to find a cure for homosexuality, especially among men."
He added homosexual men "have anal sex, which can lead to a variety of diseases."
You can see the deleted tweet below.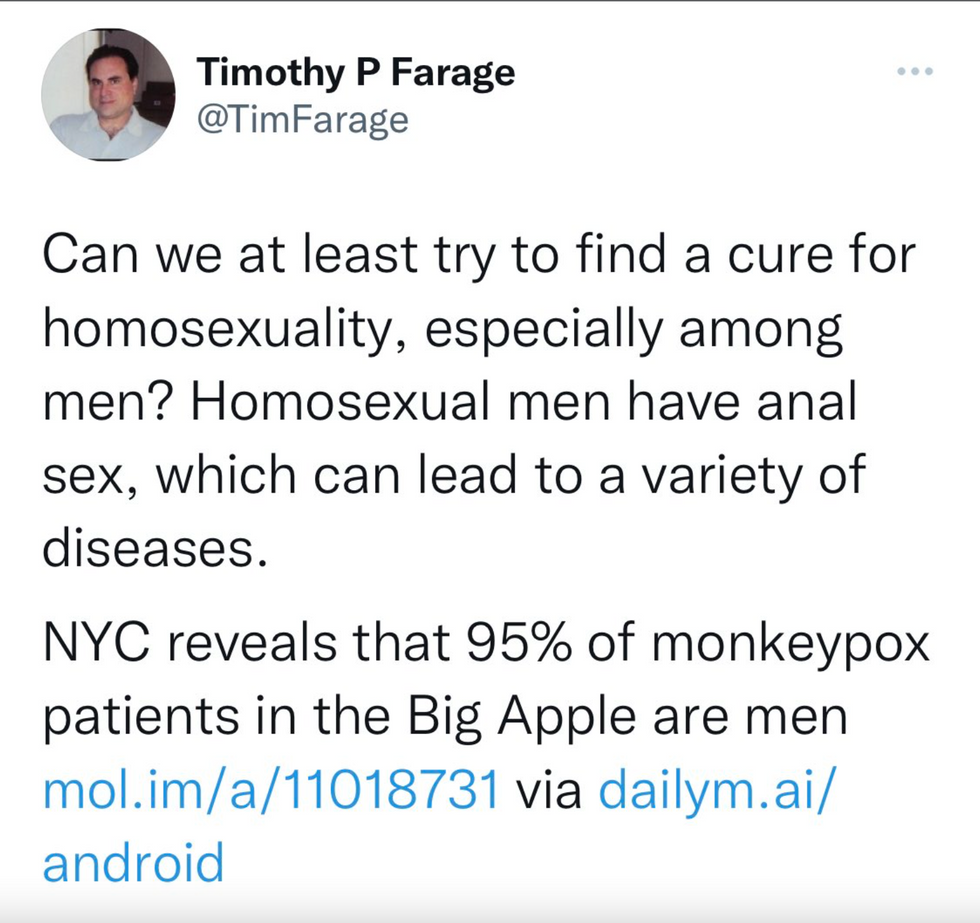 @TimFarage/Twitter
The backlash toward Farage's tweet was significant enough that he deleted his Twitter account.
UTD released a statement last week saying that his tweet does not represent the university's "culture or climate of inclusion and respect."
UTD said that its staff and student body "unequivocally denounce statements that disrespect groups or individual members of our community," adding that it is "committed to providing an educational, living, and working environment that is welcoming, respectful and inclusive."
Many have criticized Farage in the wake of his remarks.

When questioned about his remarks, Farage told The Dallas Observer that he thinks homosexuality "is a mental disorder."

He is wrong.
The American Psychiatric Association (APA) removed homosexuality from the Diagnostic and Statistical Manual of Mental Disorders (DSM) in 1973, stating that "homosexuality per se implies no impairment in judgment, stability, reliability, or general social or vocational capabilities."

Nevertheless, homosexuals have been scapegoated throughout history and blamed for disease outbreaks—such as the AIDS crisis—and are currently subject to the ongoing "groomer" hysteria among conservatives accusing LGBTQ+ people of building relationships, trust, and emotional connections with children so they can manipulate, exploit and abuse them.
The New York City Department of Health is currently opening more monkeypox vaccine sites in response to high demand as part of the larger effort to contain the outbreak. As of Thursday, July 21, 778 cases of the virus had been confirmed in the city, according to Health Department data.