timberlake halftime show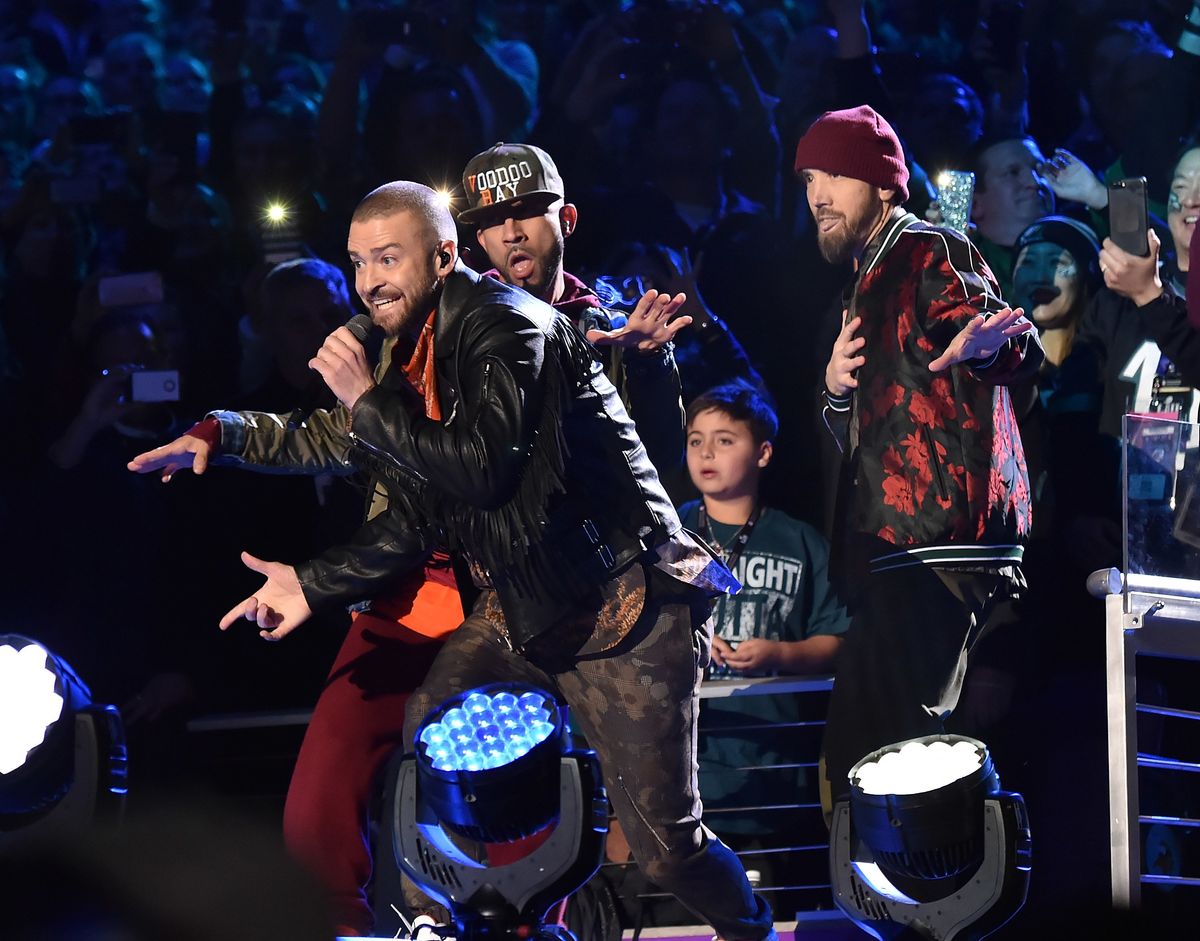 Photo by Kevin Mazur/WireImage
While everyone's been buzzing about "Selfie Kid"—Time Magazine even went so far as to say he stole Justin Timberlake's Super Bowl halftime show and was the Super Bowl's MVP—the mysterious two-phoned gentleman standing behind Timberlake has gone unnoticed—until now.
Clad in a black Eagles sweatshirt with a lanyard draped around his neck, the man clutches two phones—one black, one white—while staring intently at one of them.

Who is he? What was he doing?
Well it turns out that he was none other than former Philadelphia Eagles player Freddie Mitchell.
Fans were quick to point it out (once the Selfie Kid's magic had worn off):

Even former Eagles player, Hugh Douglas had to do a double take:

Okay so we now know who the man is, but why the two phones?

Fans speculated:
Some not so nicely:
But when it comes to wielding two phones, it looks like Mitchell isn't the only one:
The former wide receiver, who played with the Eagles for four seasons, seemed super excited to be there:
Probably because the Eagles were WINNING!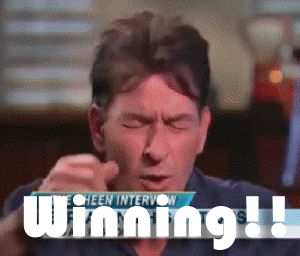 Charlie Sheen "Winning!"media.giphy.com
Though the fact that the Eagles were playing the New England Patriots specifically, may have had something to do with his attendance. The two teams have previously duked it out in Super Bowl XXXIX in 2004. During the game, Mitchell only caught one pass for 11 yards. The Eagles lost, 24–21.

Before the game, Mitchell stirred up controversy during an ESPN interview with Dan Patrick. When asked to name members of the Patriots' secondary, Mitchell claimed he only knew them by number, then said he "had something" for safety Rodney Harrison who responded by calling him a jerk. Head Patriots coach, Bill Belichick, was not pleased. Regarding Mitchell he said, "[a]ll he does is talk. He's terrible, and you can print that. I was happy when he was in the game."
So this year's victory may have been extra sweet for Mitchell.
For some, Mitchell even outshined The Kid:
Keep reading...Show less