Tag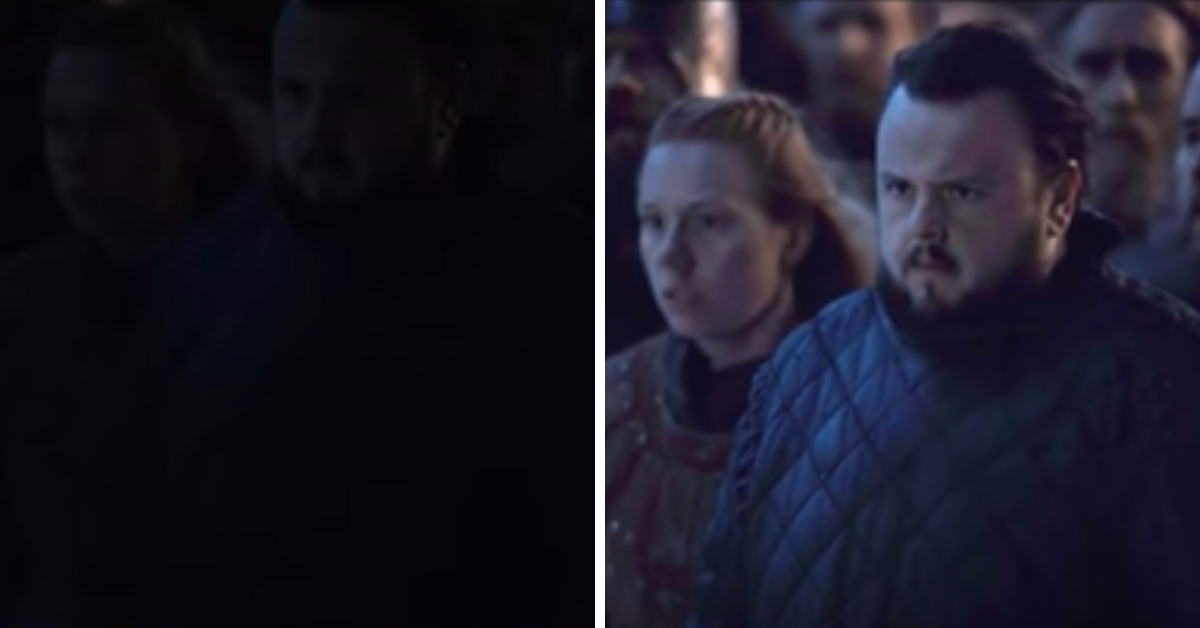 Hivemind/YouTube
By now the majority of you should have seen the most recent episode of Game of Thrones.
If you have not, then in the interest of avoiding hate mail in my inbox, here is a nice, big SPOILER WARNING for you and a reminder to get to it!
"The Long Night" was one of the most highly anticipated episodes of the critically acclaimed series, now in its final season on HBO.
And while plenty happened––Arya Stark taking down the Night King and Melisandre fulfilling her purpose, for starters––one of the biggest complaints in the wake of the broadcast was that the episode was too dark to tell what was going on.
Seriously. It was all the internet could talk about for a while.
Turning off my own lights isn't enough. Everyone in DC needs to turn out their lights for it to be dark enough in t… https://t.co/bCufjmd7jJ

— Emily Stephenson (@Emily Stephenson) 1556499521.0
Forgot I gotta turn all the lights in the house off for this dark ass shit

— Auntieana (@Auntieana) 1556499775.0
So far this is my favorite screenshot from #BattleForWinterfell #GameofThrones https://t.co/6uI45SjPG7

— Ms. Em (@Ms. Em) 1556501989.0
If you didn't figure out how to recalibrate your TV's settings, then oh well, but thanks to some diehard Game of Thrones fans, you can now see some of the scenes from the Battle of Winterfell in their brightened up glory.
Like this: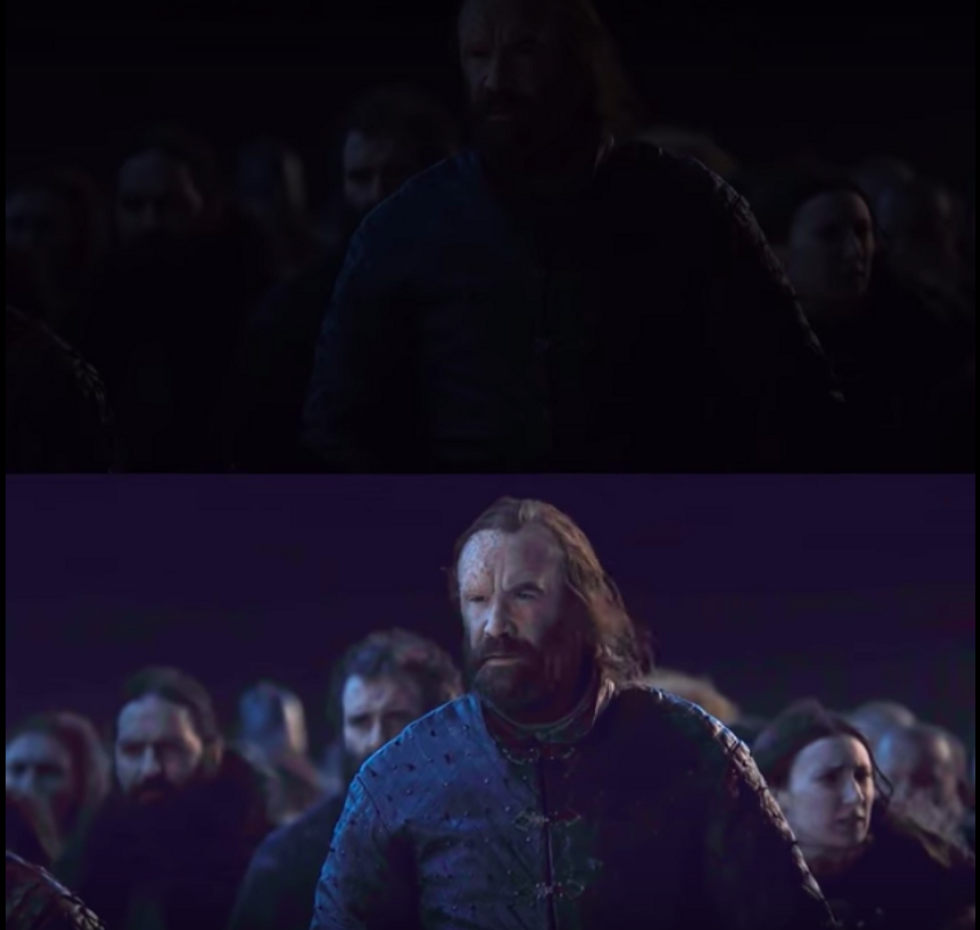 HiveMind/YouTube
And this: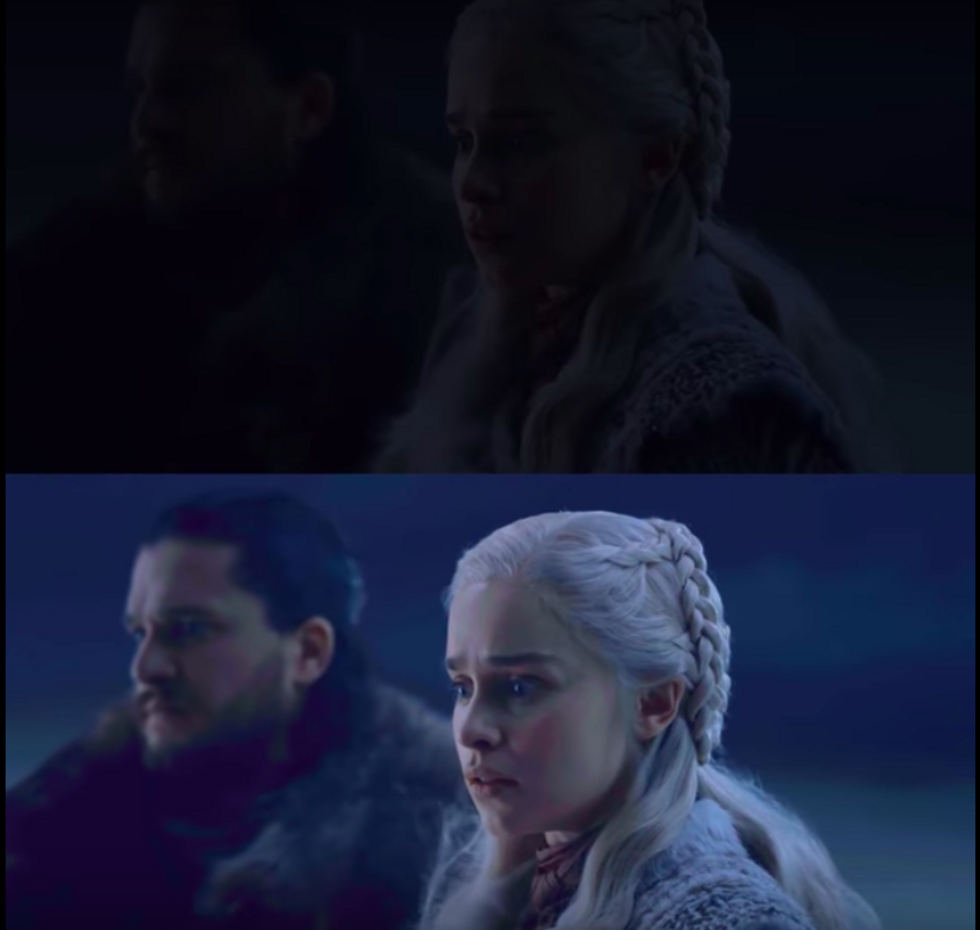 HiveMind/YouTube
And this, too: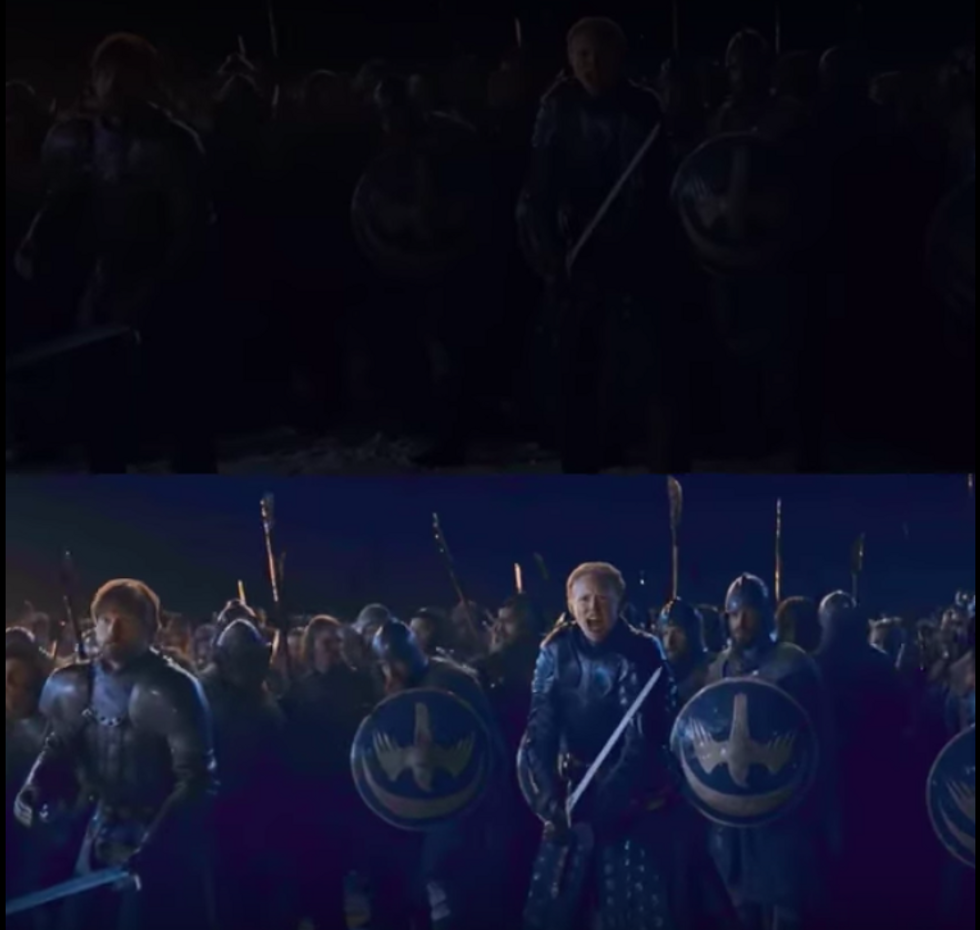 HiveMind/YouTube
You can see the complete video here:
Darkest scene from Game of Thrones S8E3 Brightened | The Long Nightwww.youtube.com
It proved a welcome delight for some other diehards, too:

YouTube

YouTube

YouTube

YouTube

YouTube
It appears the internet has stumbled upon the Prince That Was Promised, but if I could give you any advice at all, I'd recommend not watching "The Long Night" on less than five hours of sleep.
Trust me; you'll notice the difference.
Keep reading...Show less