Tag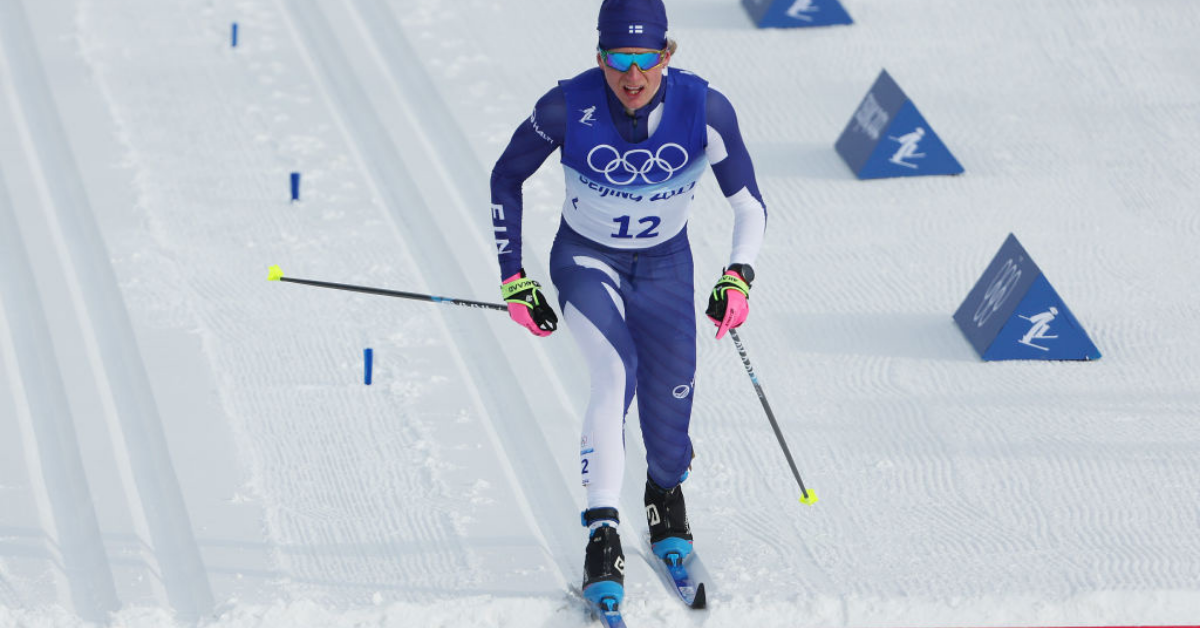 Patrick Smith/Getty Images
The weather conditions that greeted the competitors at the men's 50-kilometer mass start race at the 2022 Beijing Winter Olympics were so severe that the race ended up being shortened to 30-kilometers.
But the shortened distance still didn't prevent the competitors from battling the elements.
Among those competing in the race was Finnish skier Remi Lindholm, who spent one hour and 16 minutes on the course, finishing in 28th place.
Facing the extreme cold and winds, it should come as no surprise that Lindholm's body was suffering upon completion of the race.
It wasn't his legs or arms that got the worst of it, but rather his penis.
"You can guess which body part was a little bit frozen when I finished. ..."
"It was one of the worst competitions I've been in. It was just about battling through."
As reported by Reuters, the thin layers of Lindholm's ski suit offered little protection to his lower region against the freezing temperatures he had to endure.
While he applied a heat pack to his groin after the race, it proved to be a slow, and painful recovery for the 24-year-old skier.
"When the body parts started to warm up after the finish, the pain was unbearable."
As was to be expected, Twitter users couldn't help but have a bit of a laugh at Lindholm's rather embarrassing ordeal.
Though, not everyone found Lindholm's painful predicament to be a laughing matter, at least not entirely.
Several people offered their sympathies to Lindholm, while a few used this as a call to change the uniforms for Olympic skiers, or at least offer better protective equipment.
This is, in fact, the second time poor Lindholm suffered from a frozen penis while competing.
His appendage reportedly suffered the same consequences following a race in Finland in 2021.
An experience that one can imagine would be humiliating enough to make anyone not leave their house for months on end, Lindholm appeared to be taking all the attention he and his frozen penis were getting admirably in stride.
He subsequently shared several headlines reporting on his painful ordeal, as well as shoutouts from fans, to his Instagram story.
And while Lindholm didn't leave Beijing with a medal, he seemed to be in high spirits after the Finnish hockey team's surprise victory over Russia, which he also celebrated on Instagram.