randy savage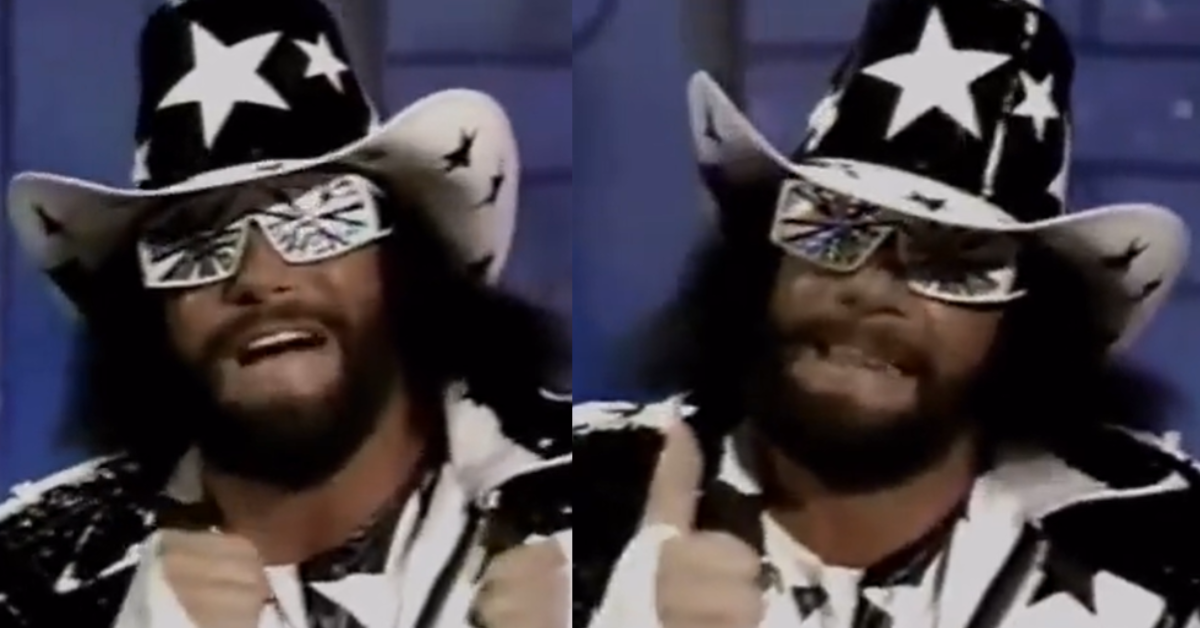 The Arsenio Hall Show/CBS
Sometimes a celebrity will say something so profound and meaningful, it will retain its meaning for the masses decades later.
This was especially true when a video resurfaced yesterday after 30 years of sitting in the worldwide web archives, and it featured none other than WWE star, "Macho Man" Randy Savage.
Savage was one of the most well-known and loved WWE stars of the 1980s because of his dramatic flare and wardrobe, his presence and power in the ring, and of course, his incredibly identifiable voice.
But while he was willing to physically work his body for entertainment's sake, he was also surprisingly open about his emotions, which was not so common for men and boys in that decade.
The video that resurfaced featured a clip from an interview that Savage completed on The Arsenio Hall Show.
The big question from Hall was:
"Now, your middle name is 'Macho.' But I'm wondering if you ever cry? Has Macho Man ever cried?"
Savage elicited his famous "Oh yeah" before offering his incredible response.
"Well yeah. Uh huh. It's OK for macho men to show every emotion available right there, you know."
"Because I've cried a thousand times [and] I'm gonna cry some more."
"But, I've soared with eagles and slithered with the snakes and everywhere in between and I'm gonna tell you something right now: there's one guarantee in life and that is that there are no guarantees, yeah."
Savage then said, "Annnnnd" in his famous introduction voice, setting the audience up for his greatest truth.
"And… understand this: nobody likes a quitter, nobody said life was easy. So if you get knocked down, take the standing eight count, get back up and fight again and you're a macho manic, dig it?"
You can watch the interview clip here:
Twitter was heartened by Savage's response and how his words stood the test of time.
It's so common for people to be encouraged to hide their emotions, to the point that they never learn how to actually regulate those emotions. Crying is often perceived as a weakness and as unnecessary.

But just as Savage said that "in life, there are no guarantees," there's one other vital truth.
Sometimes, being macho might mean letting other people know that you can cry.
Keep reading...Show less