Tag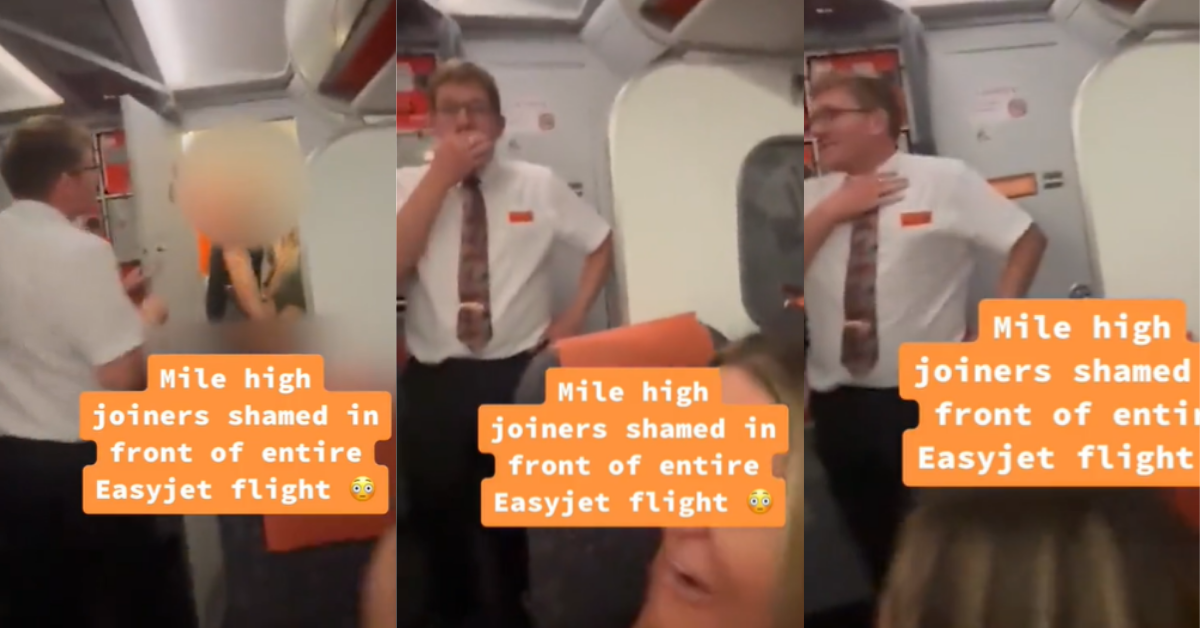 @CensoredMen/Twitter
Parents obviously want what's best for their children, and it's terrible for them to catch their kids doing something embarrassing.
One surefire way to make that worse? Learning that the entire worldwide web knows about it.
That was recently Elaine Sawyer's experience when she not only saw media coverage for something her son, Piers Sawyer, was caught doing, but was sent viral videos by Piers' friends.
To celebrate his twenty-third birthday, Piers took a flight to Ibiza using the easyJet airline, and while waiting for his flight, he met a woman, who has not been identified. When the pair hit it off, Piers' brother, Harrison, suggested they switch seats, so the pair could spend more time together.
But the pair decided to spend a little too much time together as they attempted to join the "Mile High Club."
Though they would hardly be the first people in history to do this, it became far more embarrassing when a flight attendant opened the bathroom door, revealing the couple in a passionate embrace. To make matters worse, the position of the restroom revealed the couple to the entire passenger cabin, and their activities were caught on camera.
You can watch the viral video, below:
Piers' mother was watching the UK TV series, "Loose Women," on which they were discussing the incident.
That was how Piers' mother found out about her son's antics, but it was made much worse when his friends started to repeatedly send her the viral video.
Elaine confided:
"I was watching 'Loose Women,' and they were talking about it on there, and some of Piers' friends started sending me the clip."
"It's not something a mum wants to see."
"[I think Piers] doesn't want to talk about it. He probably just wants to forget it happened."
"You're aware these things are going to happen at the holiday destination, but you don't expect to see it happen on the flight."
People on X, formally Twitter, couldn't help but laugh at the situation.
Upon landing, the pair was escorted into police custody, reprimanded, and fined for their behavior. Sawyer was also asked to never fly with easyJet again.

It's unknown if the woman was also banned from the airline, and Sawyer may never find out. He never had a chance to exchange numbers with her, though he said it would be nice to see her again.