Tag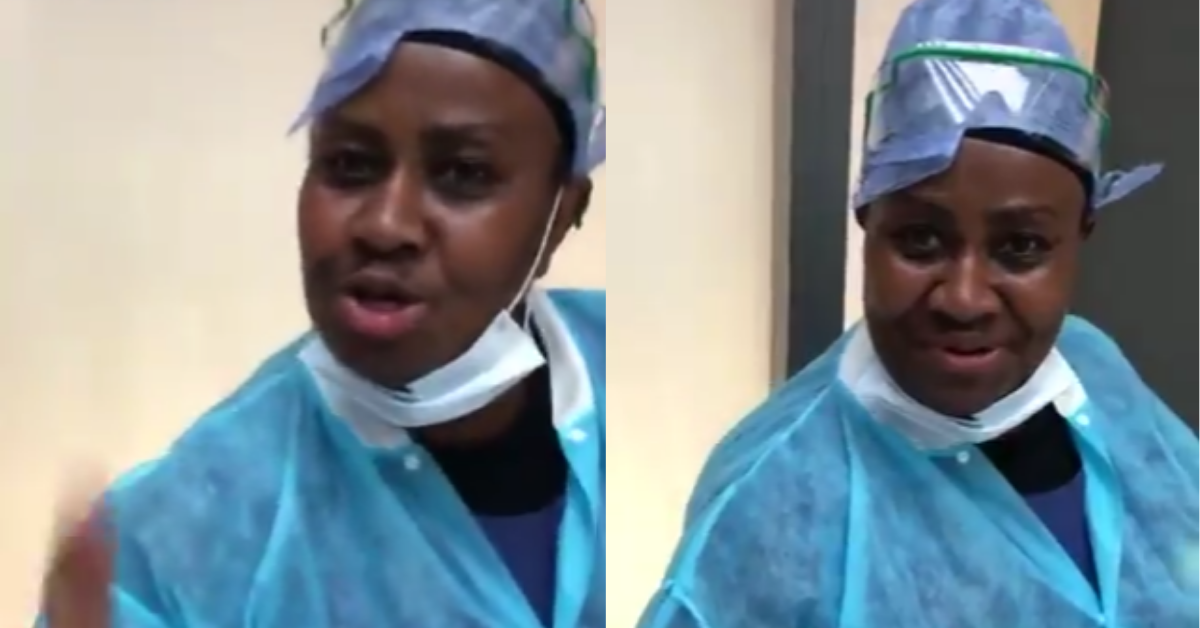 @sixty_and_sassy / TikTok
During a pandemic like this one, it's become increasingly obvious who our everyday heroes actually are: grocery store and other essential service workers, nurses, doctors, EMTs and cleaning personnel.
The internet discovered this week a woman who has very quickly become a name and a face for nurses everywhere who are assisting with the virus.
Her TikTok video went completely viral.
Though she did not actively promote herself or introduce herself in her TikTok video, the internet quickly did the work and discovered TikTok's "sixty_and_sassy" is a sixty-year-old nurse named Angie.
She is not only based in New York, but is working on the front lines, combating the virus and assisting patients who have tested positive.
New York has quickly become the central place of the United States for the virus, with more than 60,000 positive cases to date. But such statistics haven't gotten this nurse's spirits down.
In the video, Nurse Angie shared an inspirational message from the day she had just had, and the day she hoped to have the next day.
Nurse Angie said:
"Sixteen hours, and you know what? We have not lost one patient today. We did an excellent job. Thank you. And we're gonna pray to do it again tomorrow."
The TikTok video was not only shown a lot of love on TikTok, but also shared and retweeted on Twitter, where it quickly went viral.

Onlookers everywhere are referring to Nurse Angie as a face for the front line against the virus, as well as nurses everywhere, and they've referred to her as a "hero" and as a "shero."
This is such a great reminder of the good that is still happening in the world right now, despite all of our uncertainties.

Especially during hard times like this, it's so important to remember who is doing good in the world, to help make this whole situation better.
Our nurses and doctors are largely responsible for the hope we have to move past the pandemic, and having nurses like Nurse Angie, who shared such a positive attitude, despite being in such a saturated area of positive cases, is inspiring for all of us.
If there's a hero in your life, this bracelet is available here.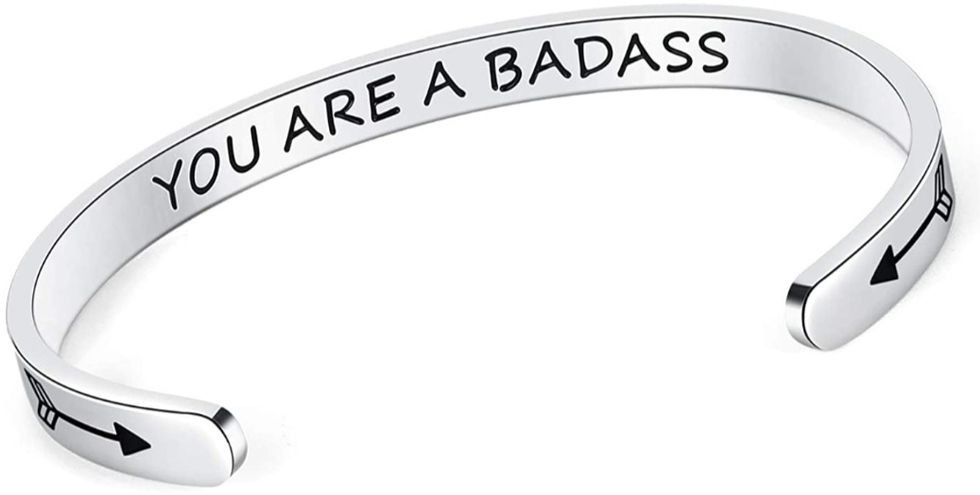 Amazon
Keep reading...Show less