Tag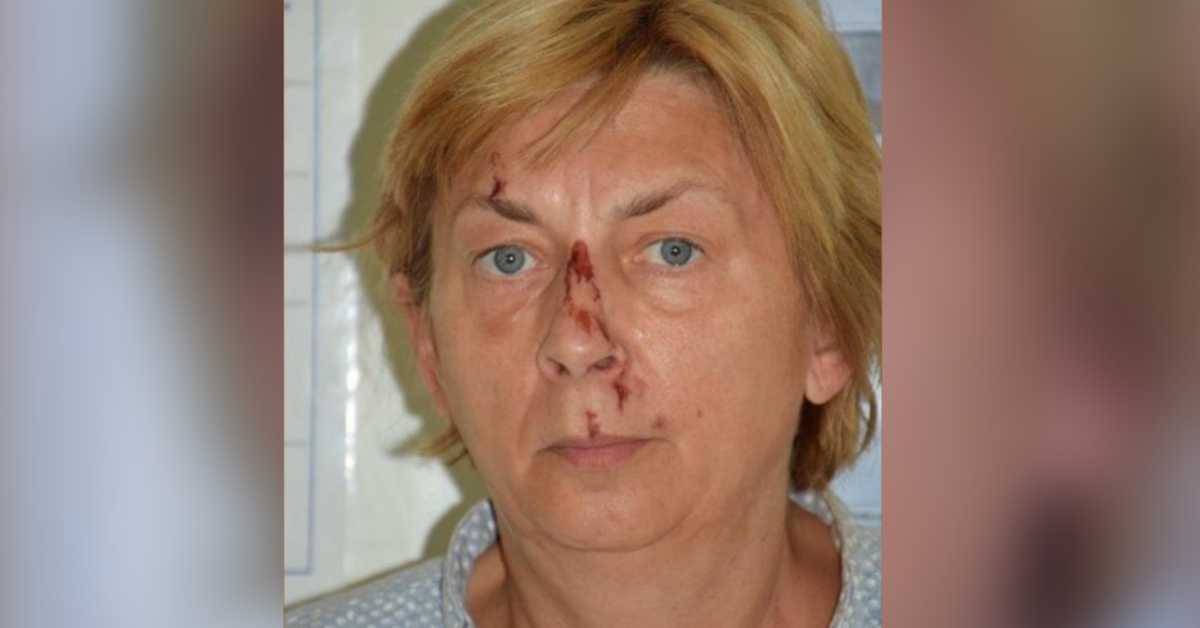 Croatia Police Handout
A woman was found stranded on a group of jagged rocks off the coast of the Croatian island of Krk, but she has no memory of how she got there or even who she is.
As reported by Croatian news outlet 24 Sata, the woman was first spotted by a fisherman from the nearby village of Soline.
According to Dajana Milinković—who posted the woman's photo to a Scottish missing persons' Facebook page:
"The fisherman who alarmed the police said she was calling for help in English, but she has a Scottish accent."
"She does not remember her name, she did not have any documents or a mobile phone with her, the only thing that is known about her is that she communicates in English."
Fearing it would be too dangerous to rescue her himself, the man quickly alerted the police, and fourteen men from the HGGS, Croatia's mountain rescue team, were able to bring the woman to safety.
One member of the team reported as she was inaccessible by their vehicles, the team was required to dive into the sea and then hike roughly one mile to reach her.
"Down on the shore, we found a woman with minor injuries, she also had a few scratches and was extremely dehydrated and emaciated. She could barely take a few sips of water"
"We placed her on a stretcher because she was unable to walk, and transported her to the hospital."
The woman was subsequently transported to a hospital in Rijeka on the mainland of Croatia.
Local authorities described the woman as being approximately five feet, four inches tall, with blonde, shoulder length hair, likely in her sixties, and wearing a pink hat, striped shirt and dark pants when she was found.
While the woman was said to speak "perfect English", she did not have any form of identification on her person nor could she remember how she came to be in the dangerous location, which is reportedly populated by bears and wild boars.
A Krk local was quoted in The Guardian expressing their surprise and confusion as to how anyone could have ended up in the location where the woman was found. They stated swimming to the location would require "exceptional strength."

"It's very strange she was in the area at all. It is an extremely inaccessible part of the bay, with terribly sharp rocks, literally like razors that will cut the rubber on the soles of your shoes."
Another resident said it was unlikely the woman was staying in Soline, as the village is small enough someone would have recognized her, only making how she found herself in that spot all the more mysterious.
With the woman's identity remained a mystery, many from all over the world shared the story on Twitter, in hopes someone might be able to help identify her.
This woman needs identifying. Please share. Mystery as woman who speaks perfect English is found in Croatia … https://t.co/ovg1l2kQhq

— PattyBee (@PattyBee) 1632060487.0
Can you help? "A woman who speaks "perfect English" has been found on Krk, a rock in the sea off a Croatian island… https://t.co/6OP7sc3EwL

— ymedad (@ymedad) 1632130982.0
Someone must recognise this lady. Mystery as woman who speaks perfect English is found in Croatia  https://t.co/85C1Z1yUbr

— Sue Ⓥ Lilesosanna Flower (@Sue Ⓥ Lilesosanna Flower) 1632055397.0
There were others who pointed out the woman's situation—waking up with no memory or identification—has been the subject of many mystery novels, television shows and films, including the Matt Damon blockbuster The Bourne Identity.
Bourne Identity? Woman who speaks perfect English found alone in Croatia with no memory https://t.co/freWs6oyfJ

— Adam Arbeit (@Adam Arbeit) 1632228450.0
*Steals idea for future book* Mystery as woman who speaks perfect English is found in Croatia … https://t.co/CiThrddqGo

— catherinecooper (@catherinecooper) 1632061737.0
The Croatian police are continuing their investigation, visiting hotels, campsites and apartment buildings with her picture. They hope to find some clarity or possibly even some friends or family who might identify the woman.

However according to a second Facebook post by Dajana Milinković, the woman may have been identified by the others on social media.
Police have yet to officially identify the woman.
The woman currently remains in the hospital where she is being treated.