Tag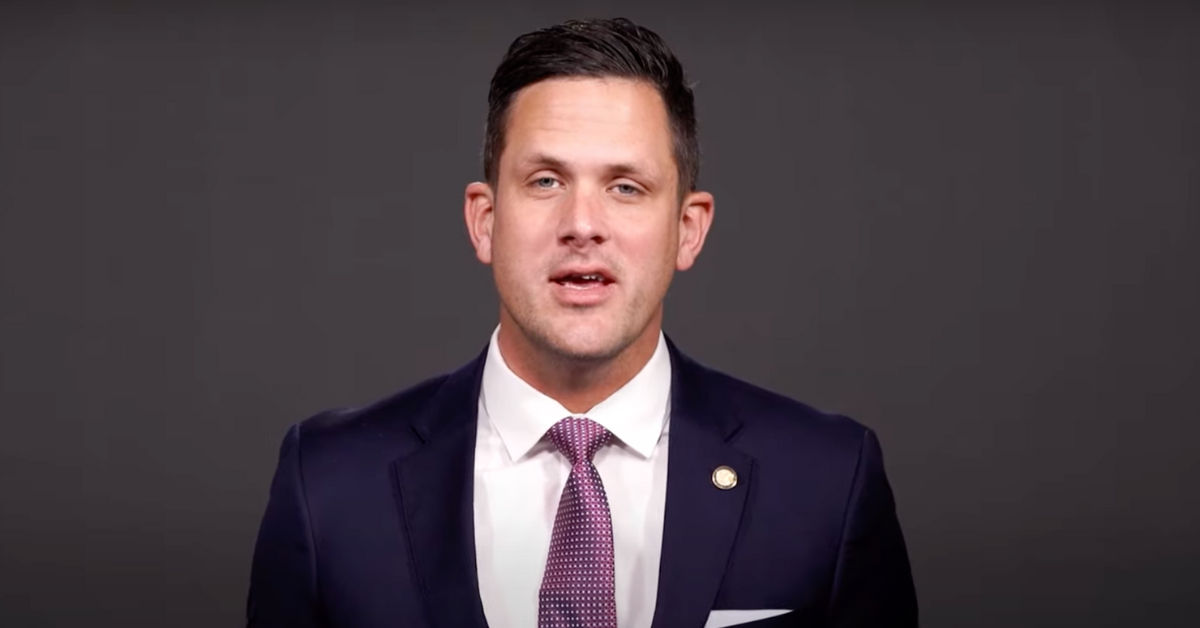 Florida House of Representatives/YouTube
Joseph Harding, a Florida state representative who authored the infamous "Don't Say Gay" bill, has pleaded guilty to COVID-19 relief fraud. Harding, a Republican, potentially faces up to 35 years in prison after being charged with wire fraud, money laundering, and making false statements in connection with COVID-19 relief fraud.
At a federal court in Gainesville, Harding entered a guilty plea after prosecutors indicted him in December of last year.
In a statement at the time, the Department of Justice (DOJ) revealed that "Harding fraudulently obtained and attempted to obtain more than $150,000 in funds from the SBA to which he was not entitled." It was alleged that he applied for financial relief for businesses that had been inactive.
Following the indictment, Harding immediately resigned from his position in the House. He later took to Facebook to deny the charges, saying that he pleaded "not guilty" at his initial hearing. In the post, he also stated that he wants "the public and my constituents to know that I fully repaid the loan and cooperated with investigators as requested."
However, at yesterday's hearing, Harding changed his plea to guilty. He will now face sentencing on July 25. The maximum term for wire fraud is 20 years, 10 years for money laundering, and five years for making false statements.
Harding, who is just 35 years old, first made headlines when he introduced the "Don't Say Gay" bill in the Florida House of Representatives. The bill proposed to prohibit teachers from discussing gender identity and sexual orientation in the classroom as part of a larger push against LGBTQ+ people.

The bill was later signed into law by Florida Republican Governor Ron DeSantis, which sparked widespread backlash and criticism from LGBTQ+ rights advocates.
This latest development in Harding's legal troubles is a stark reminder of the importance of ethical behavior, especially for public officials. As Floridians await the outcome of Harding's sentencing, they may be left to ponder the question of how much damage can be done by those who seek personal gain at the expense of others.
And no one's shedding too many tears over him.

Harding's indictment led to his immediate resignation from Florida's House of Representatives.
On his Florida House Republicans website bio, Harding is described as a "serial entrepreneur" who started several businesses related to "boarding and training horses, real estate development, home construction, and landscaping."
However, his alleged fraudulent behavior regarding the EIDL program has brought his entrepreneurial activities into question.