Tag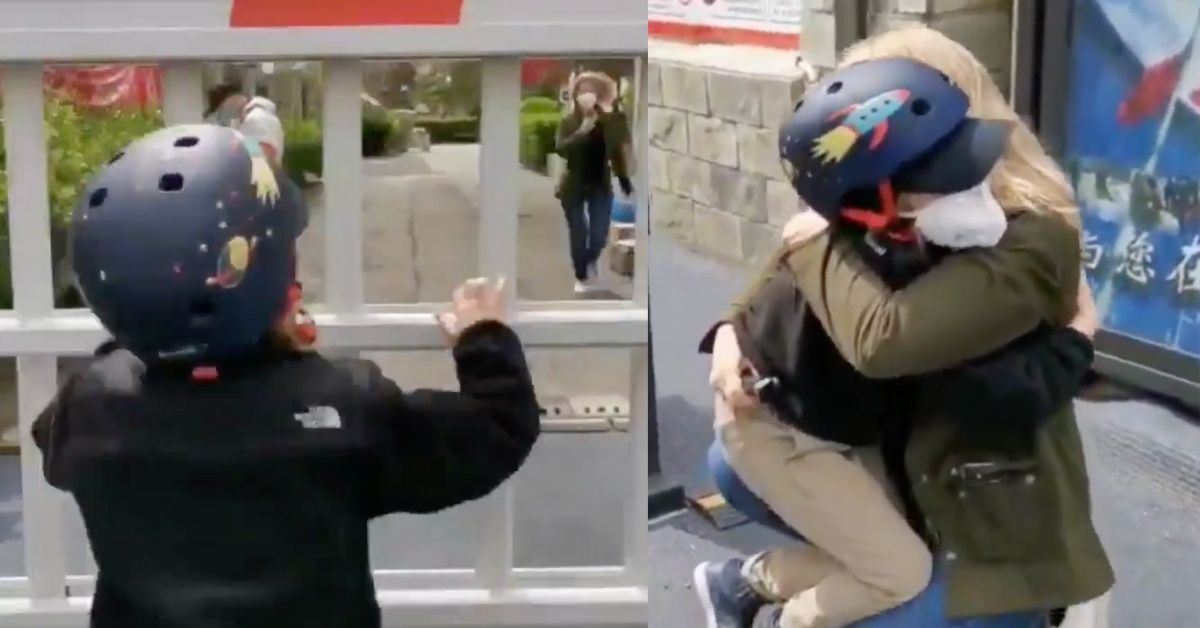 @janisfrayer/Twitter
There are so many people, from nurses to grocery store employees, who are making major sacrifices during the pandemic.
But Janis Mackey Frayer wasn't expecting her role to result in going so long without seeing her family.
Frayer is a foreign correspondent for NBC News and was gathering information on the virus from the front lines in the United Kingdom, Japan and her current home, China.
She worked carefully and diligently in all three countries, but when she finally returned home to Beijing, she was required to complete a 14-day quarantine.
Before she arrived, her husband and son were asked to leave their home for the duration of the quarantine. Frayer came home to an empty apartment, with a quarantine notice on the front door, as well as an adorable "Welcome Home" note from her son.
Frayer shared a picture of her first sight of home and wrote:
"When I arrived back to Beijing after 5 weeks away, I had two signs on the door to greet me. Top: from the boy who melts our hearts. Below: from the quarantine authorities saying that I cannot set foot outside of the apartment for 14 days."
"I can order food and other supplies and one of the building staff will deliver and drop at the door. K & J had to move to a temporary place until my isolation ends March 31st. The cats are already bored of me."
Frayer struggled with the isolation in her home, especially since she was so ready to see her family.
They surprised her one day, appearing outside her window to wave at her.
Frayer said of the moment:
"When you're in quarantine in Beijing, and you can't leave the house, and you haven't seen or hugged your family since way-too-long-ago... and then you get a phone call to go to the window... and oof, your heart."
But when Frayer's quarantine was finally over, she was able to reunite with her family, which they were able to catch on camera.
Frayer shared of the experience:
"With work travel, restrictions and quarantine in China, our family has ben apart for 49 days. And I'll be truthful — every single one of them was hard. The worry, the decisions, the failed plans, the isolation."
"Throughout it, this little guy has been brave and sweet and resilient, and I have missed him more than I could possibly say. Trust that this was easily the. best. hug. ever."
Frayer shared the moment on Instagram and Twitter, where thousands shared in the emotional reunion.

On Twitter where she shared a video of their reunion, Frayer's son can be heard yelling for her to hurry faster to his place beyond the gate.
People commented from all over the globe, sharing in the love and isolation so many are feeling while separated from loved ones during this difficult time.
It's refreshing to see a story like this one, of someone who made a huge sacrifice during this time and happily came out the other side.

Hopefully, we'll see more stories like this one in the coming weeks, not to mention the potential wave of reunions for all the loved ones who have been apart during lockdown.
Keep reading...Show less