hannah phillips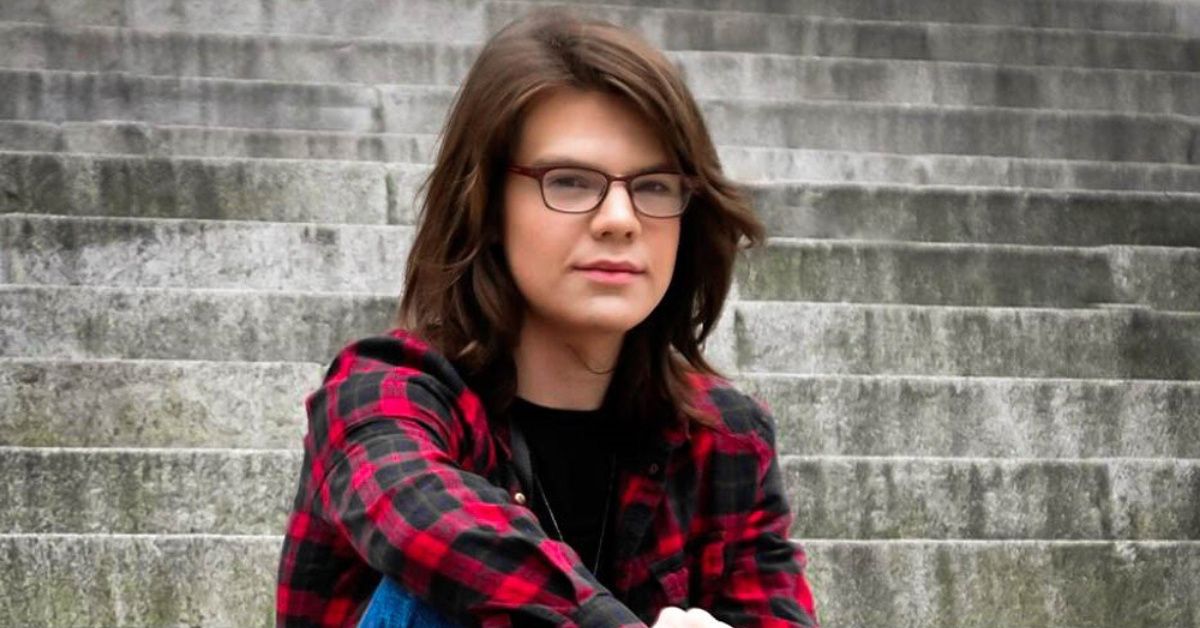 Hannah Phillips YouTuber (Collect/ PA Real Life)
A transgender YouTuber has bravely vowed to keep helping other people who are considering transitioning by posting videos documenting her own experience – despite receiving daily death threats from transphobic internet trolls.
Deciding to transition when she was just 15, Hannah Phillips, now 19, has been creating videos for the website since 2012 – making half the content about her everyday life and half about her male to female trans journey – proudly becoming the first transgender YouTuber to create a video every day in 2017.
Stressing the importance of encouraging openness about trans issues, freelance photographer and video editor Hannah – who lives with her parents and older brother in Hampshire's New Forest – said: "I create a mix of content, 50 percent is about my transition and 50 percent is about my everyday life."
She added: "My transition videos are made to be family-friendly, so they will help the person going through the transition as well as their loved ones.
"I don't want teenagers to sit in their bedrooms and watch my videos in secret. They should sit in their living room and watch them without being worried about other people seeing them.
"I want people to feel comfortable showing my videos to their parents – so it helps explain what they're going through better."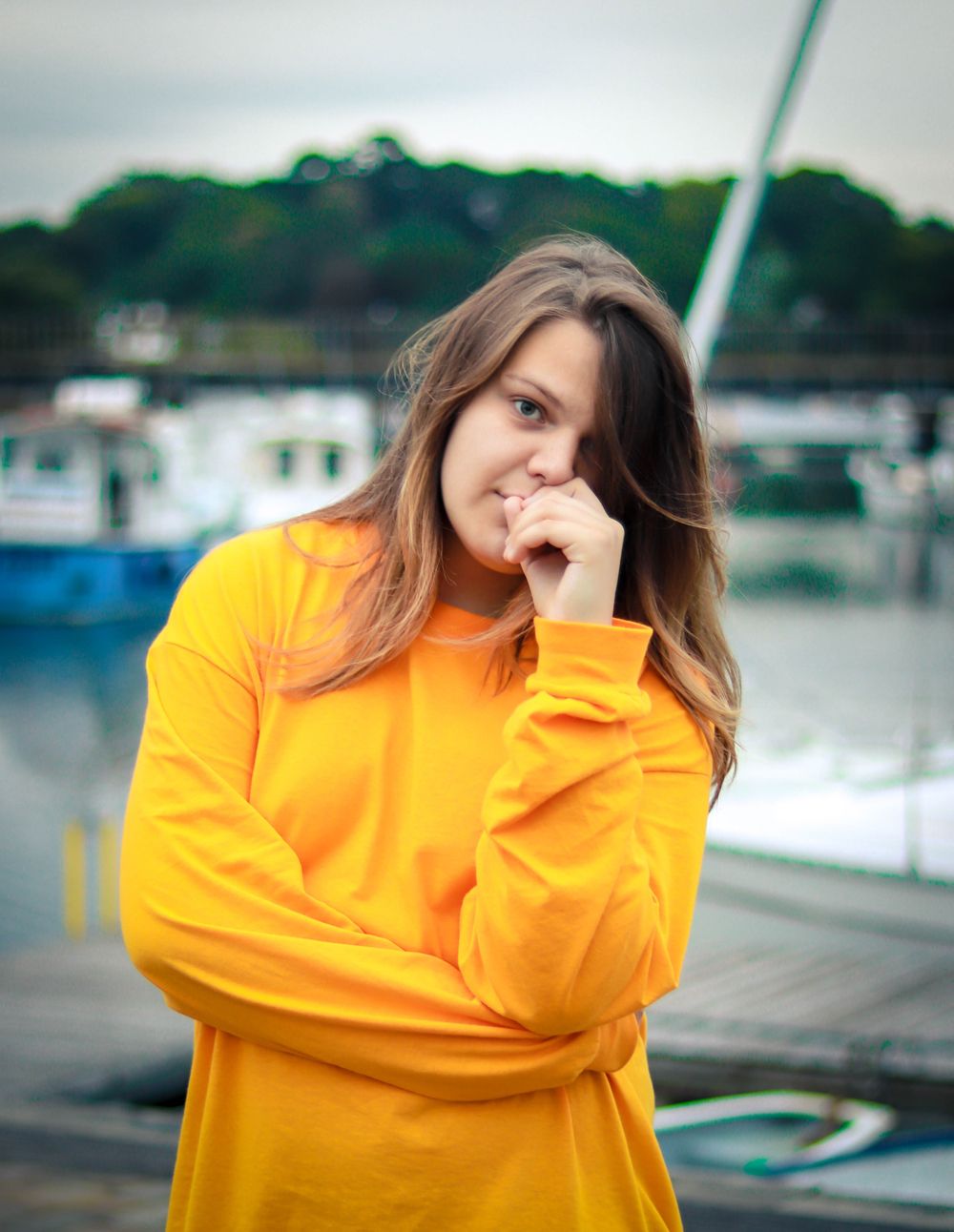 Hannah Phillips (Collect/ PA Real Life)
But, while Hannah's efforts have attracted plaudits from people with gender issues and those around them, they have also led to her being bombarded with insults from ignorant trolls, who even make daily death threats.
"I get negative comments on a daily basis – anything from generic death threats to direct transphobia – but it doesn't bother me. I ignore it and carry on," she said.
"The bad is outweighed by the good, though. I get messages from people's parents who thank me for helping them to understand what their child is going through, and messages from the trans community, thanking me for being so honest about what I've been through."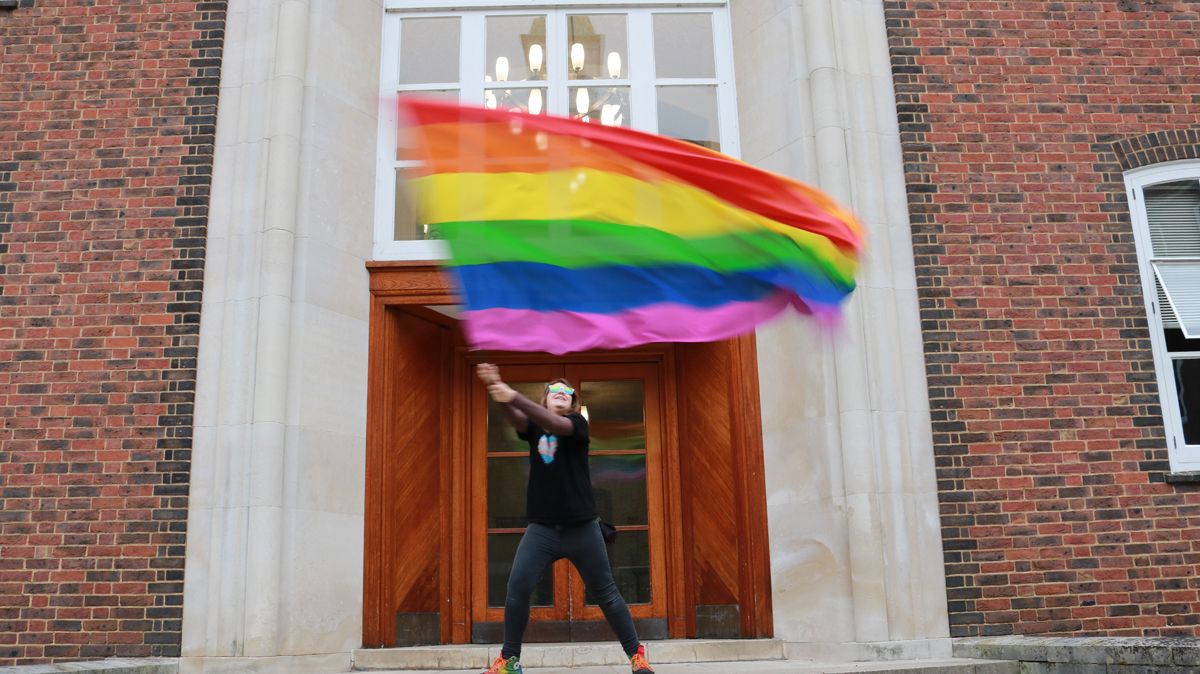 Hannah Phillips (Collect/ PA Real Life)
Hannah was just six years old when – then known as a boy – she realized she was different from other children.
"I didn't fit in at school, but when you're that young it's difficult to know why," Hannah – who does not specify any particular sexual preference – said.
As a youngster, Hannah hated sports, particularly rugby, but fell in love with ballet, after discovering dance at the age of six.
"I loved everything about it," she said. "There were no boys in my ballet class at first. Eventually, some came and went, but I was the only one who stuck it out for the long run."
Hannah – who started realizing she wanted to be female in her early teens – continued to take ballet classes until she was 14.
This then blossomed into a passion for performing arts, particularly musical theatre, that in February 2015 encouraged her to start "experimenting" with her identity.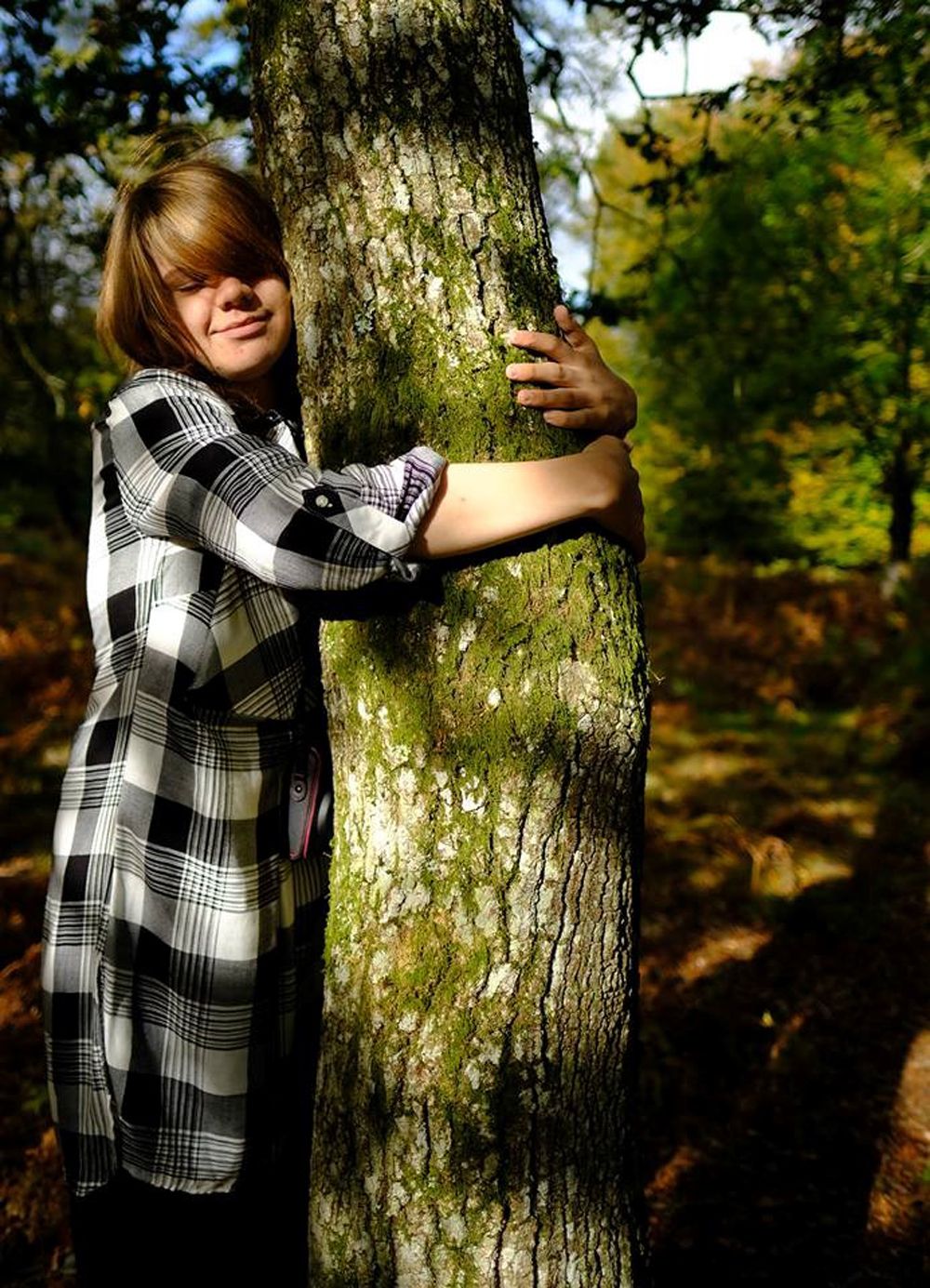 Hannah Phillips (Collect/ PA Real Life)
"I was into dancing, acting and singing – I loved it all," she recalled. "I was part of the Mayflower Theatre group, and they partnered with the Welsh National Opera, so when the opera came to Southampton in February half-term, I offered to join the ensemble.
"I had to wear make-up when I was on stage, and it gave me an excuse to use it.
"All the other boys in the show were anti-make-up and I was always like, 'Please do me first.'"
She added: "I think it was at that point that I knew I wanted to be female for certain."
After that, Hannah started experimenting with make-up and wigs in the privacy of her bedroom, but she felt comfortable enough to confide in her co-stars about her gender issues.
"There is such an accepting open vibe in the performing arts industry, and I felt comfortable to tell them what I'd been doing," she said.
Reassured by the positive reaction of her co-stars, just a few weeks later Hannah finally felt ready to tell her family she wanted to transition.
"I wrote my parents a letter. It was very direct, and I spelled out exactly what I wanted. It basically said, 'I want to transition so please support me,'" Hannah said.
"The next day they spoke to me and told me they supported me and accepted my decision. My brother said exactly the same."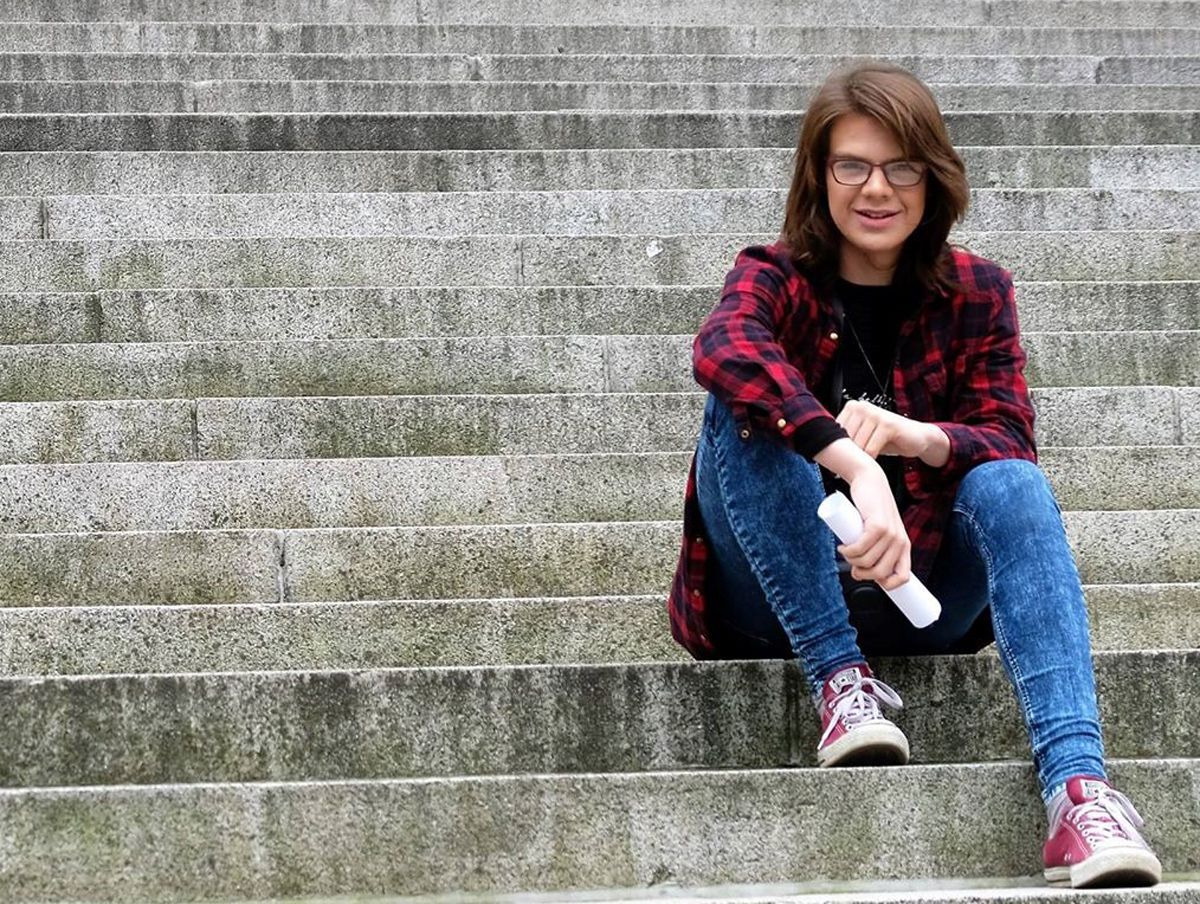 Hannah Phillips (Collect/ PA Real Life)
Hannah continued: "As soon as I'd told them the truth it felt like a burden had been lifted and the final piece of the jigsaw had been added."
In March, having told her family, Hannah paid a visit to the doctors to find out about the steps she could take to start transitioning.
But just one week later, even though she had not yet spoken openly about her decision to transition at school, Hannah – who wants her family to remain anonymous – was in a science lesson, when out of the blue, a fellow student pinpointed her as being trans in front of the entire class.
Not knowing what to do, Hannah looked back at the pupil who had said it, looked at the teacher and then walked out of school – never to return.
"I was outed out at school and quite literally the next day I dropped out," Hannah explained.
"After everyone found out I missed one day, then I missed another and the thought of having to go back and face all these people who knew everything about me just became too daunting."
Hannah continued: "Everyone at school knew all about chapter one in my life and I couldn't bear the thought of them knowing about chapter two, when I transitioned, as well.
"If I'd been more popular at school I might've gone back, but because I was already a bit nerdy – I was one of those kids who loved doing homework – I was already at the bottom of the pile and was scared of being judged.
"I only had a small group of friends that I trusted, so the idea of everyone else knowing just made me not want to go back."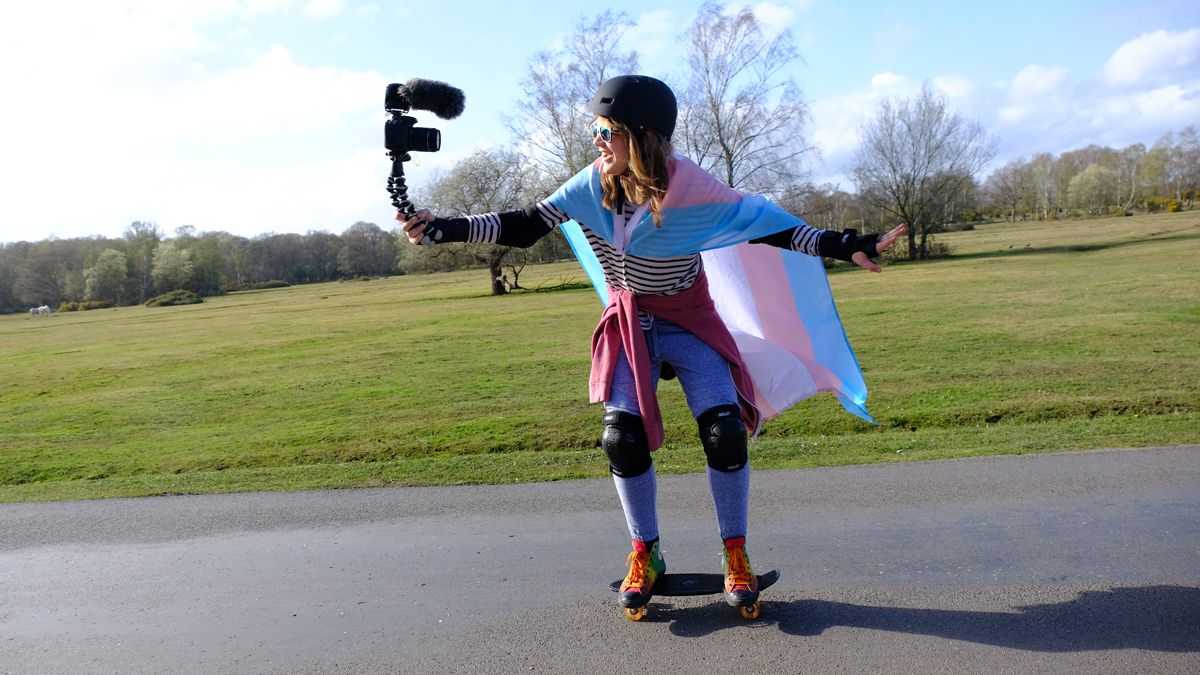 Hannah Phillips YouTuber (Collect/ PA Real Life)
Instead, Hannah, who was in Year 10 at the time, enrolled at a local college in the summer of 2015, where she studied performing arts and passed her maths and English GCSEs.
With her education back on track, she continued to take steps to transition.
Referred to The Tavistock and Portman NHS Foundation Trust in London, she was diagnosed with gender dysphoria – a condition where a person experiences discomfort or distress, because of a mismatch between their biological sex and gender identity.
It was agreed she could start taking puberty blockers – medication that delays the changes that come with sexual maturity, with side-effects which include stopping menstrual periods and the growth of breasts in women and the growth of facial hair, deepening of voices and development of Adam's apples in men.
"The doctors diagnosed me with gender dysphoria and let me take the lead and decide what I wanted to do about it," Hannah explained. "I told them I was sure I wanted to transition, and they prescribed me puberty blockers."
Hannah, who still takes puberty blockers, but now in the form of a quarterly injection, also started taking estrogen – a natural female hormone – in 2017, which caused her breasts to grow, and had a fat redistribution procedure, giving her more curves.
"I took my first estrogen hormones when I was on top of the O2 building," she said.
"I wanted to make it a memorable moment. I think it's important to make everything a milestone when transitioning."
"I'm now happy and completely comfortable with where I am in life and I've got great friends and family, too."
Not only is Hannah happy in her personal life, she's also happy in her professional life too.
After deciding to transition, she started talking about her experience at Pride events across the UK, as well as at youth clubs – giving free talks to raise awareness about being trans.
"I feel like all the stars aligned for me when I decided to transition and it was important to share my story," Hannah said. "When I started speaking at events, people had a lot of questions about transitioning and being transgender. It made me realize by speaking out I could make a difference and it might even save a life."
"That's why I started making YouTube videos about my transition. I wanted to make videos that help others going through a similar thing," said Hannah.
"Whether that's explaining the transition process, or it's letting transgender people know what cafe in what area has a transgender toilet – I want to help.
"I ignore the trolls and the negative comments, because I know my videos can really help make a difference to people's lives."
Hannah, who has no plans for surgery at present, hopes her posts will particularly help teenagers who are dealing with the same insecurities she had about telling school friends her plan to transition.
She said: "It's so important to continue to share my experiences online – especially for people who are still at school. I definitely worried too much about what people thought.
"Now I know not to worry about what other school pupils think as, in five years' time, you won't know them anymore unless you choose to. But in five years' time, if you're honest and find the true version of yourself, no matter who you are, is what will bring you real happiness."
Watch Hannah's videos at www.youtube.com/c/HannahPhillipsReal
Keep reading...Show less