Tag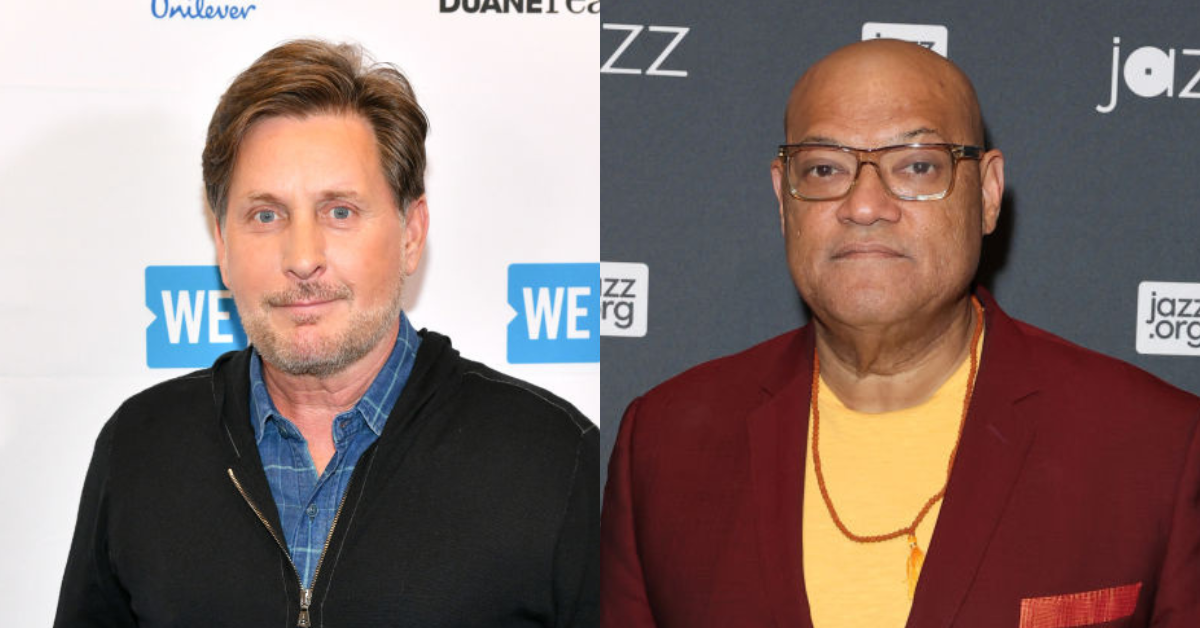 Craig Barritt/Getty Images for WE Day; Michael Loccisano/Getty Images for Jazz At Lincoln Center
Emilio Estevez joined his father, Martin Sheen, on The Jennifer Hudson Show on Tuesday and recounted the moment Laurence Fishburne saved his life when the two were teens.
Estevez revealed he was in the Philippines with his father, who was shooting the 1979 film Apocalypse Now alongside Fishburne. Estevez had a role as an extra in the film.
While there, Estevez told Hudson that he and Fishburne decided to go out on a boat.
"Well, we had only known each other a couple of days..."
"He says, 'Hey there's this little boat, let's go out on it.' I said, 'Sure.' We were both 14 at the time."
The Mighty Ducks star continued:
"So, we were out on this boat together, and we started getting too close to the shore and I said, 'Well, let me jump out, I'll push us offshore."
"I jumped out and it was like quicksand mud."
That's when Fishburne sprang into action.
"[He was] just looking at me going, 'Grab my hand.' And he pulled me back up onto the boat."
"We were bonded ever since."
You can watch the clip below.
Emilio Estevez Says Laurence Fishburne Saved His Life When They Were Teensyoutu.be
Viewers of the interview applauded the John Wick actor for his bravery.
And Fishburne-inspired memes soon filled Twitter.
Sheen revealed that he was unaware of his son's near-drowning until he read his and Estevez's 2012 memoir Along the Way: The Journey of a Father and Son.
"I didn't have a clue."
"And I called Mr. Fishburne to thank him for saving my son's life."