Tag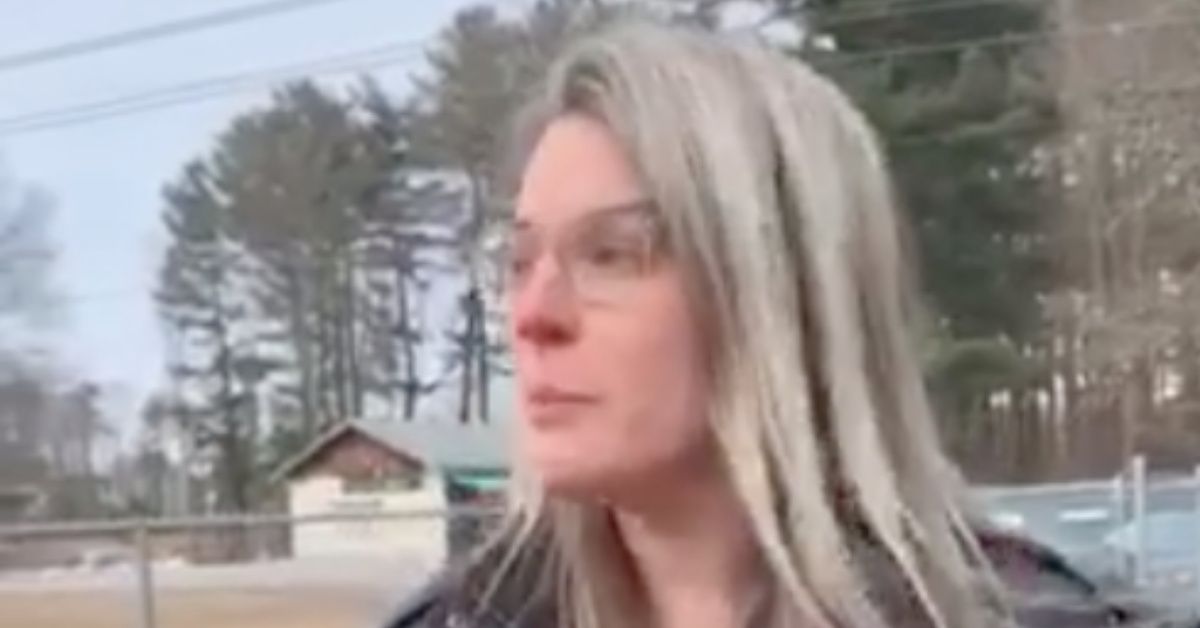 Franklin Baxley/Facebook
A white Massachusetts woman has been dubbed "Dog Park Debbie" after she called the police on a man.
Why?
Because his dog humped hers at a dog park in Attleboro, Massachusetts.
Franklin Baxley, 42, posted cellphone footage on his Facebook page showing the woman's reaction.
And here's what he recorded once the police arrived:

An employee at the dog park responded to the situation, saying:
"That's inappropriate for the dog park."
"Have you heard of BBQ Becky? Because this is the newest one," Baxley said, a reference to environmental scientist Jennifer Schulte, who became known online as "BBQ Becky" after a viral video showed her calling the police on a group of black people who were barbecuing in an Oakland, California park.
The dog park employee replied:
"You cannot allow your dog to aggressively hump another dog."
Baxley later spoke about the incident to Yahoo Lifestyle:
"I visit this park twice a day and all the dogs get excited when a new one is here. When the woman came in, my dog Dusse ran over and humped hers, so I immediately removed him and apologized, explaining that he's a puppy."
Dusse proceeded to hump the woman's dog two more times and both times Baxley and the woman had to pull him off:
"She said, 'I think you need to leave because your dog keeps doing that.' I said I wasn't leaving, and she took out her phone and called 911. It escalated quick."
A police officer arrived.
Baxley told him:
"She told me to leave the park because my dog assaulted her dog by humping him. That's where we're at, sir."
"I asked you to leave because your dog was humping mine and those are the rules," said the woman, who then told the officer:
"I don't know why he's doing this."
The cop replied:
"I'm used to it."
The incident sparked outrage on social media and some suggested that the authorities should charge the woman with making a false report.
The call, critics say, amounted to a waste of police time.
Sooo, surely police will charge Dog Park Debbie here for a false report yeah? https://t.co/QO35mWYoX5

— Arturo R. Garcia (@Arturo R. Garcia) 1551376760.0
Dog Park Debbie over here. Come on, white people. Fuck off with this shit. You make the rest of us look bad. Fucki… https://t.co/1vJXchiGYm

— Michelle Renee (@Michelle Renee) 1551455692.0
Dog Park Debbie! I'm sick of some of them, with their sense of entitlement! Really, you call the cops because som… https://t.co/7DqMm58cOz

— Nea Mitchell, MPH (@Nea Mitchell, MPH) 1551370419.0
We need to identify Dog Park Debbie. This is ridiculous. https://t.co/4EowAc45rF

— Bodak Red 🥂 🥂 (@Bodak Red 🥂 🥂) 1551391006.0
Apparently if a Black Man's dog tries to have sex with your dog, Whites get to call the police now. 'Dog Park Debbi… https://t.co/PJRTRMAKMg

— Crane Stephen Landis (Cranium & Storkified) (@Crane Stephen Landis (Cranium & Storkified)) 1551398339.0
Baxley says he believed the incident was racially motivated.
"This woman wanted to impress upon me that she was superior," he said.
"Her first instinct was to call the police when in conflict with a black person."
Here we go again.
Keep reading...Show less