Tag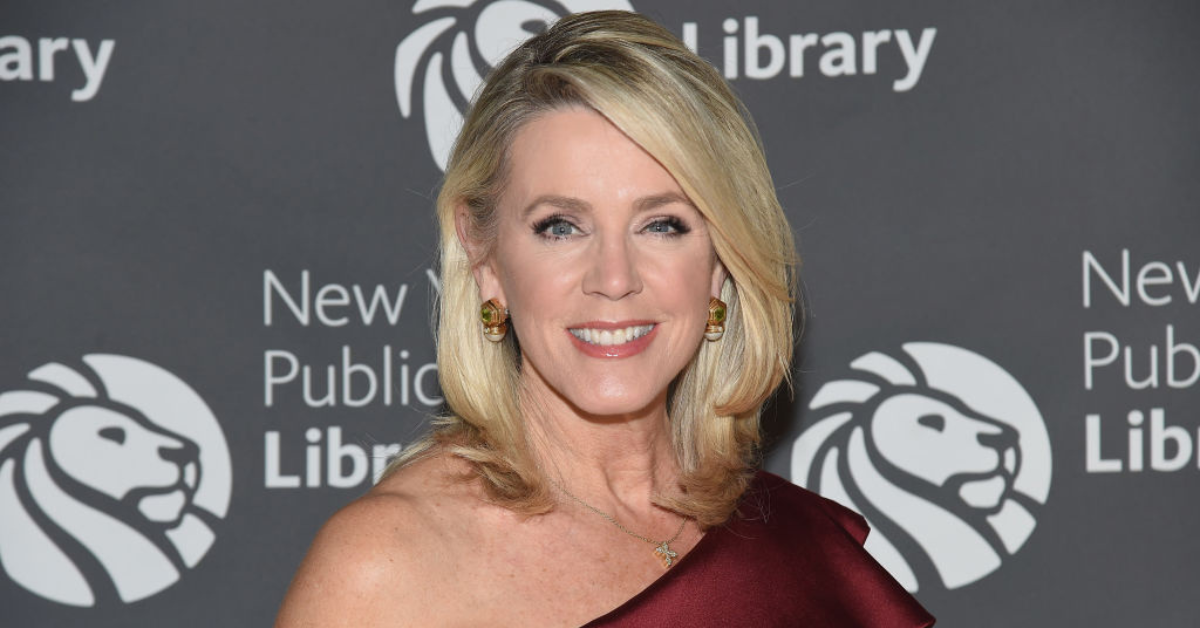 Gary Gershoff/Getty Images
Journalist Deborah Norville—best known as the anchor of Inside Edition—recalled that when she was an intern at Atlanta's former CBS affiliate WAGA-TV, she was given the opportunity to interview former Democratic President Jimmy Carter during his 1979 visit to Atlanta, Georgia.
At the time, Norville was a college senior at the University of Georgia's Grady College of Journalism and Mass Communication. Norville had a question prepared in the event she got the chance to talk to Carter but did not expect he would walk up to her alone among the reporters present and answer only her questions.
Nor could she have known that the chance interview with Carter would kick off what she called the "beginning" of her career.

Speaking to Huffington Post, she said:

"[ABC journalist] Sam Donaldson came running up to me and said, 'What did the president say, little girl?' ... I was just blown away."
"And the only thing I was thinking while I was interviewing the president was, 'I'm going to get a job,' because who's not going to hire a college kid who's got a live interview with the president of the United States."
Norville said she is grateful to have had such a long and successful career in journalism because she spent time honing her craft and skills:
"It didn't come naturally to me. I've worked at it, but working at that and becoming a more grateful person has made me a better journalist, has made me a better anchor, and has no doubt been important to the upward trajectory of my career."
She said much of her life has been a "happy accident" and recalled when she was let go from Today in the early 1990s as a moment when she thought her career was over:
"Nobody would've thought I'd be back, and number one on that list was me."
"But I think the lesson in all of that is if you believe in yourself, if you do your homework, if you don't expect anything from anybody and are willing to work for it yourself, you might be surprised with how things turn out."
Norville has held the anchor position with Inside Edition since 1995, making her the longest-running anchor in news and recently commemorated the milestone on the program.
Deborah Norville on 35th anniversary of "Inside Edition"www.youtube.com
Many have praised her journalistic skills and longevity.

@user_jw4h5sk8z/YouTube

@terrihart2133/YouTube

@samora1050/YouTube

@kevinsobiski5212/YouTube
Norville's experience with Carter is no secret given she's spoken about meeting him before.
Deborah Norville: My First Big Breakwww.youtube.com
In a 2014 interview with NPR's All Things Considered, she recalled the moment Carter picked her out in the crowd of reporters:
"I got to ask him my question. And he answered it. And protocol would dictate that the president then goes to someone else."
"Jimmy Carter didn't move. And I only had one question."
Norville said she quickly decided to ask Carter how it felt to be back in his home state and that he "went on and on and on":
"He talked for so long that it started to get weird. And I finally cut the president off and I said, 'Sir, I believe your dinner is getting cold. You might want to get inside. Congratulations on your award.'"
Those who've followed her work expressed their appreciation then too.

@slwaddell56/YouTube

@Clearonlinevideo/YouTube

@sadav9262/YouTube

@atleticoat7302/YouTube
Norville has worked on many major stories throughout her career, including the O.J. Simpson murder trial and the 1995 Oklahoma City bombings, but says her time on Inside Edition has been "comfort food" for viewers during the COVID-19 pandemic.
Norville said she and her team tried to share news about the pandemic "in a way that brings some sense of, 'You got this, we'll get through'" and added that she thinks "that's really important right now, in our country and in our time."