Tag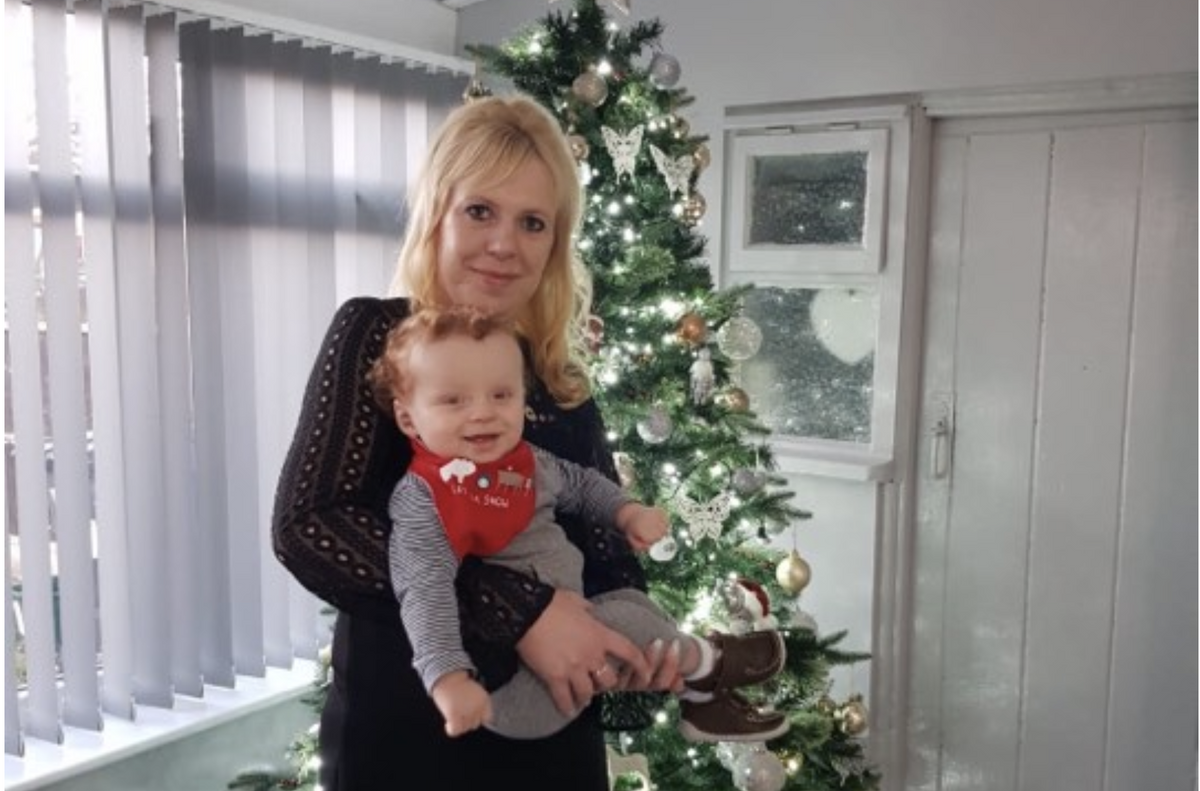 PA Real Life/Collect
A South Yorkshire couple are hoping for their merriest Christmas ever this year in stark contrast to 2018, when they were stuck in hospital as their day old baby boy battled a rare but dangerous bowel blockage and faced major surgery.
Enjoying a smooth pregnancy with Theo – her first child with her machine operator husband Scott, 35 – Michelle Hunt, 34, an insurance clerk of Doncaster, had no idea anything was wrong.
But hours after he was born at Doncaster Royal Infirmary on Christmas Eve, the 7lbs baby started vomiting green and black bile and, when he had not filled his nappy by three days old, a scan the following day revealed bowel abnormalities.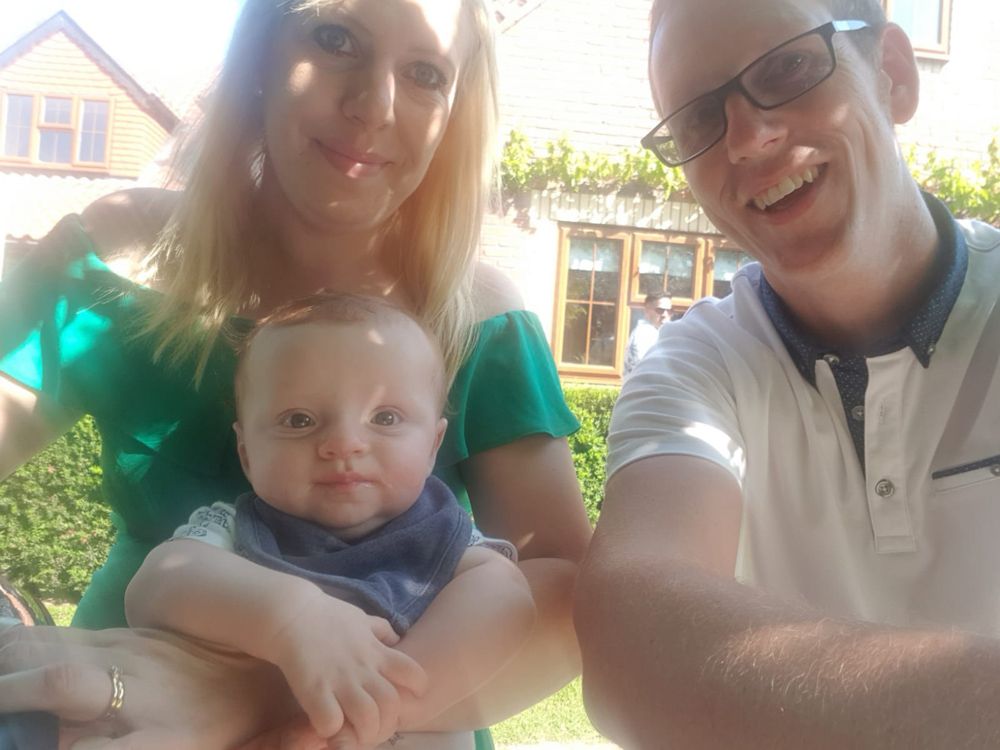 Michelle, Scott and Theo (PA Real Life/Collect)
Transferred to the more specialist Sheffield Children's Hospital, little Theo was diagnosed with Hirschsprung's disease, a rare and often hereditary condition that causes faeces to become stuck in the bowels – which his mum was also born with.
Looking back at the frantic festive period, Scott said: "Theo was due on 22 December, so we were expecting that, by Christmas, we'd all be home together as a family, bonding with our new baby.
"Instead, it was all quite bittersweet. We got our own room in the hospital, and family came to visit, but we were all so worried that it felt like everyone's day had been ruined."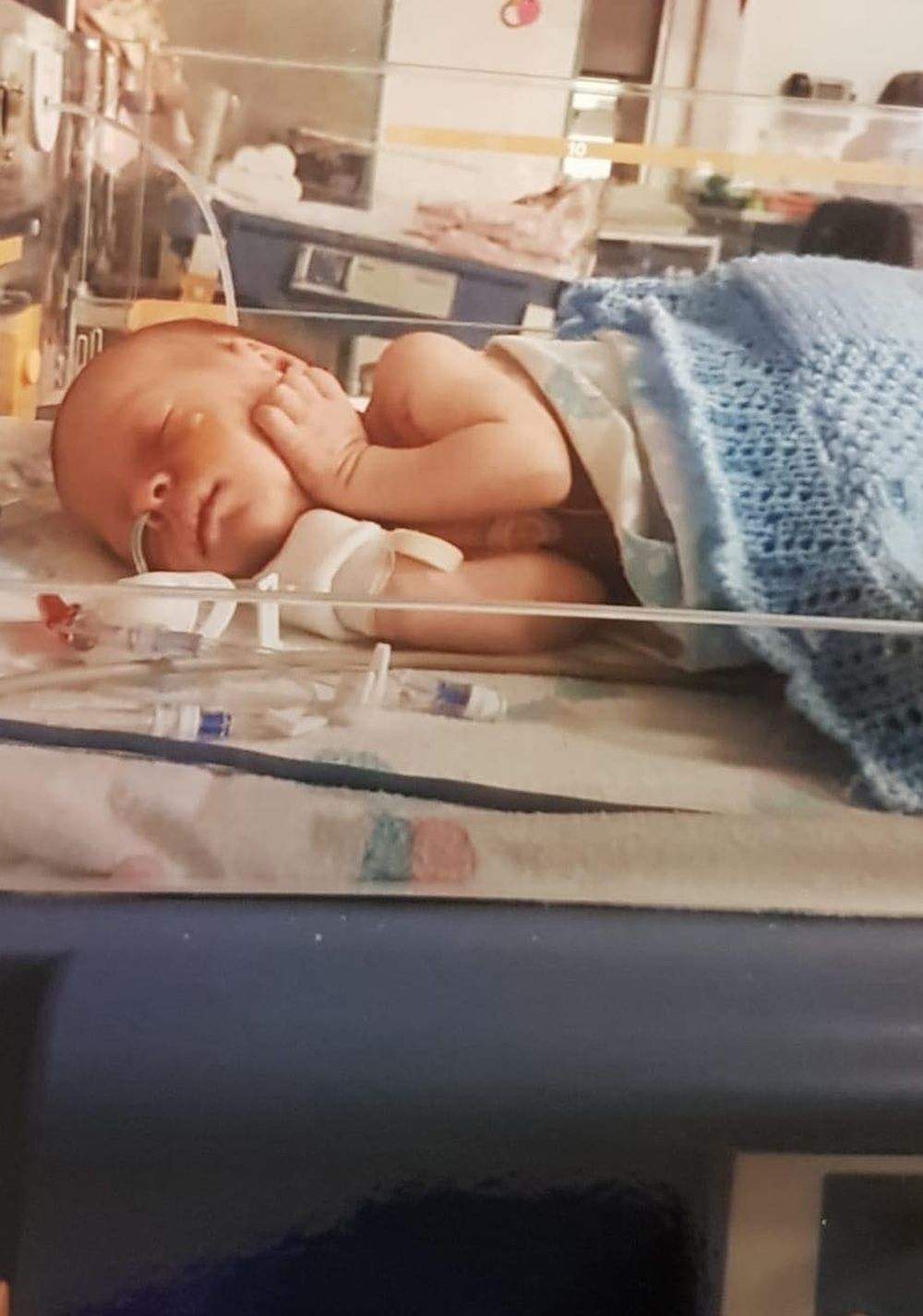 Theo in hospital (PA Real Life/Collect)
Scott continued: "This year, though, we can't wait. We're having a big family meal on 24th to celebrate Theo turning one, then Christmas Day itself we're visiting our families."
As it is very difficult to detect Hirschsprung's disease while babies are in the womb – although the NHS says it does sometimes run in families – Michelle and Scott's alarm bells soon rang once their son was born.
Scott recalled: "On the night Theo was born, he started being sick, all different colours – green and black. Vomiting green fluid is a telltale sign of Hirschsprung's, but at first, doctors thought it was where he was clearing out his chest."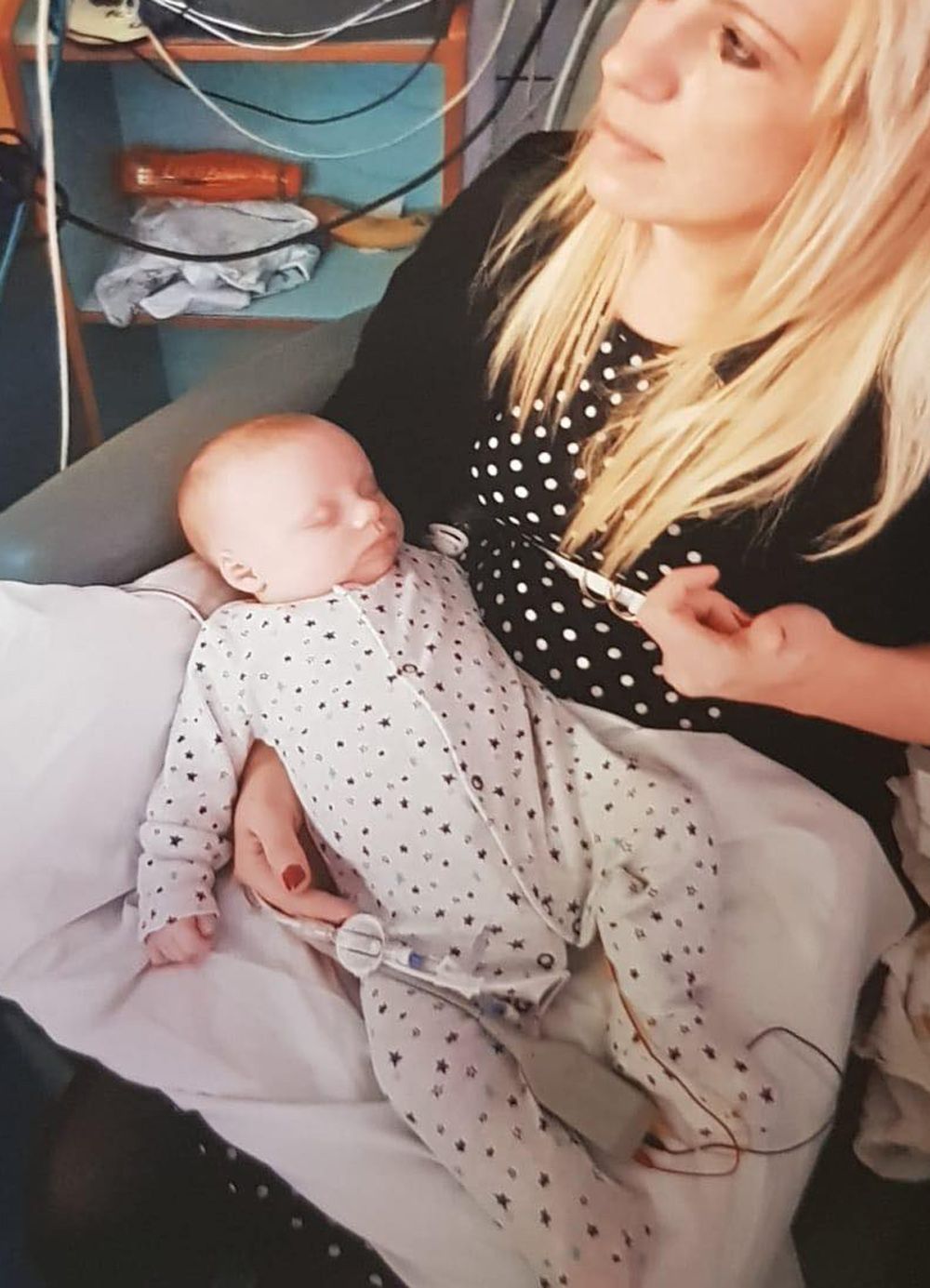 Michelle with Theo in hospital (PA Real Life/Collect)
"Over the next couple of days, though, he was struggling to eat properly, and wasn't filling his nappy," he said.
"At that point, given that Michelle was also born with Hirschsprung's and also had surgery as a baby, we began to wonder if that's what was going on.
"Her having it too was almost a blessing in disguise. It put us on the right path and meant we were able to get a diagnosis quickly."
When Theo was four days old, he had an x-ray, which showed that one section of his bowel was bulging, while the next part looked narrow, almost "like a kink," according to his dad.
Then transferred to Sheffield Children's Hospital, his diagnosis of Hirschsprung's – which occurs when cells usually found in the bottom of the bowel do not develop properly in the womb, meaning the nerves controlling bowel movements are missing, according to the NHS – was confirmed on 29 December, when he was five days old.
The condition prevents the bowel from squeezing and relaxing as it should, meaning faeces can build up, causing a severe blockage.
All sick children should be with their families at #Christmas and you can give them the gift of togetherness by pur… https://t.co/ftKo2IYRpr

— The Sick Children's Trust (@The Sick Children's Trust) 1574171704.0
Medics told Scott and Michelle that the only option for Theo was surgery, which is routine for Hirschsprung's disease patients.
"It was the only way," said Scott. "The doctors wanted to wait until he wasn't so tiny and would be able to cope with the surgery better, so it was scheduled for March 2019, when he would be around three months old."
Once his operation was scheduled, Theo remained in Sheffield Children's Hospital for a further week until January 5, 2019, during which time he had daily bowel wash outs to ensure he was not getting too constipated.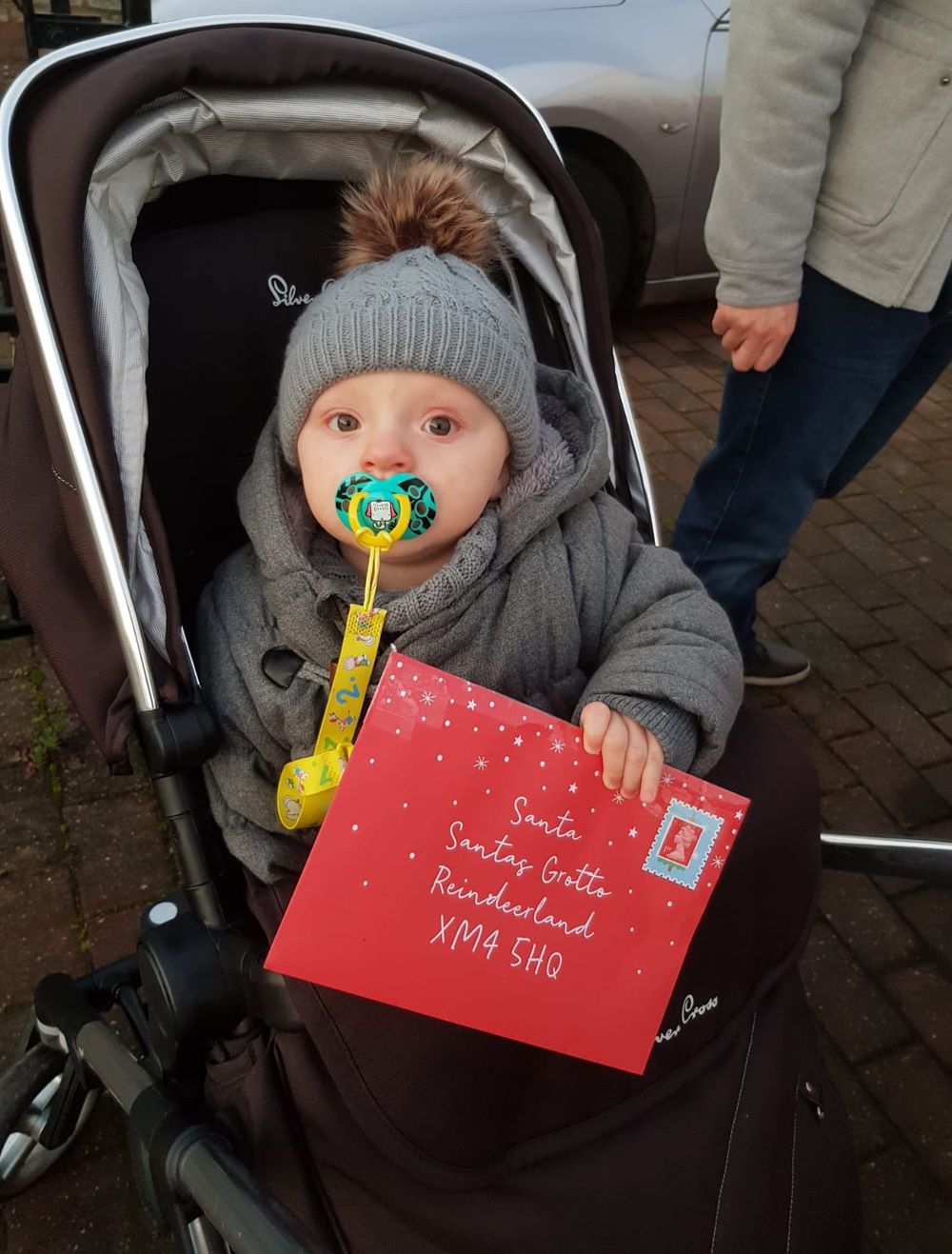 Theo this Christmas, posting a letter to Santa (PA Real Life/Collect)
Scott added: "He dealt with it all really well. He was asleep a lot of the time and, thankfully, the procedure wasn't painful for him – although his belly would get swollen."
To their relief, the charity Sick Children's Trust provided Scott and Michelle with secure accommodation at nearby Treetop House, so they could be by Theo's side day and night.
"We hadn't even thought about where we'd stay while we were on our way to the hospital," continued Scott. "But within a couple of hours, Sick Children's Trust had sorted things and a nurse came to explain we could stay at Treetop House."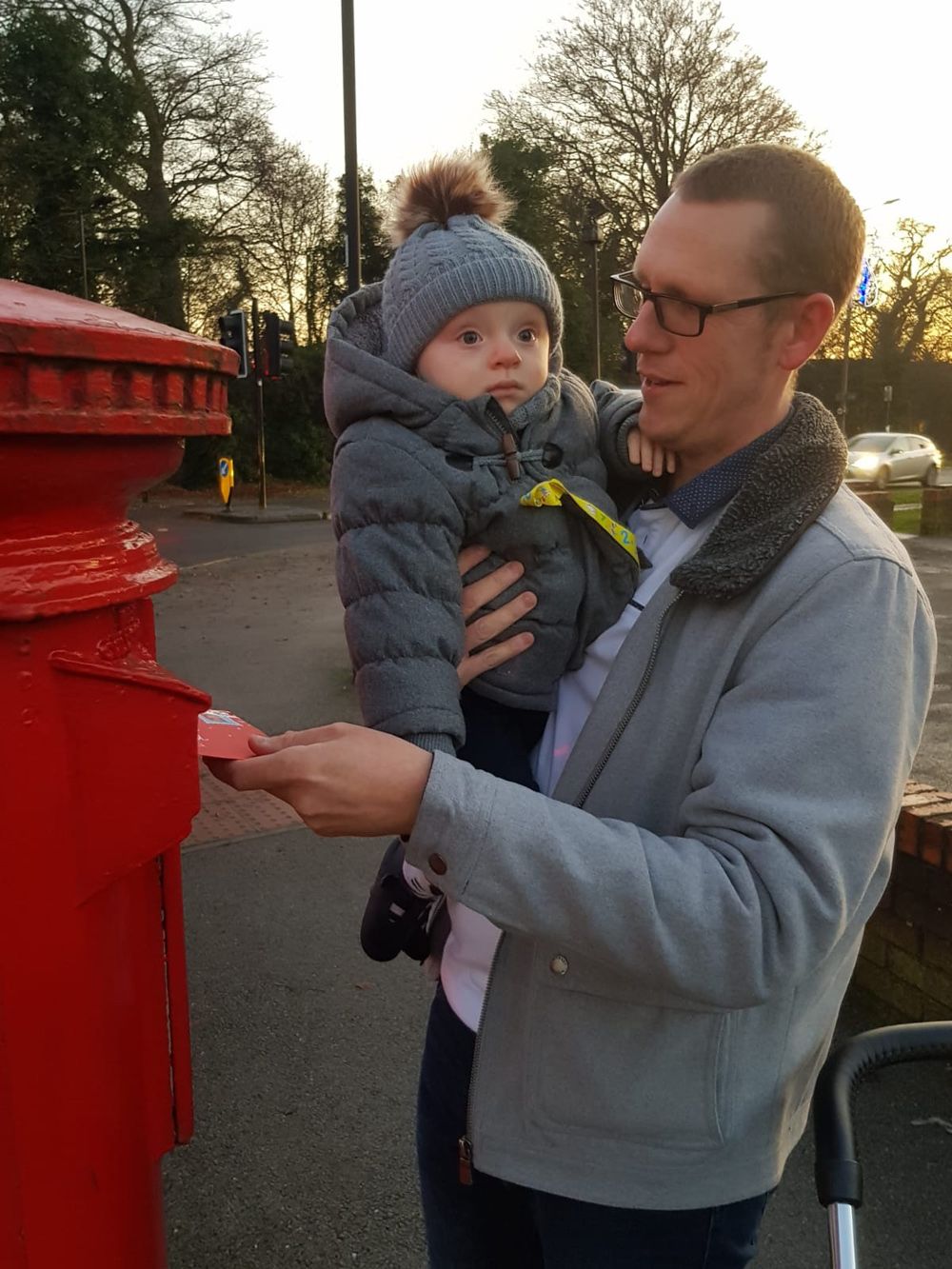 Scott helping Theo post a letter to Santa (PA Real Life/Collect)
Scott continued: "It was our little home from home, right near the hospital, and meant we could be there for Theo without having to worry about driving an hour each way.
"It put our minds at ease to know we could be with him whenever we needed to, right away."
After being discharged, Theo continued to have daily visits from a nurse to perform his bowel washouts.
"He could take his bottles as normal – although he wouldn't finish his last one before his washout, as he'd be so full – and luckily he wasn't in any pain. The days were very long, juggling the nurse's visits and daily appointments," said Scott.
In March this year, Theo returned to Sheffield Children's Hospital for surgery, where 2.5in of his bowel was removed and the remaining healthy sections were then joined together.
The brave tot was in hospital for a week recovering, while his parents stayed in nearby Treetop House once again.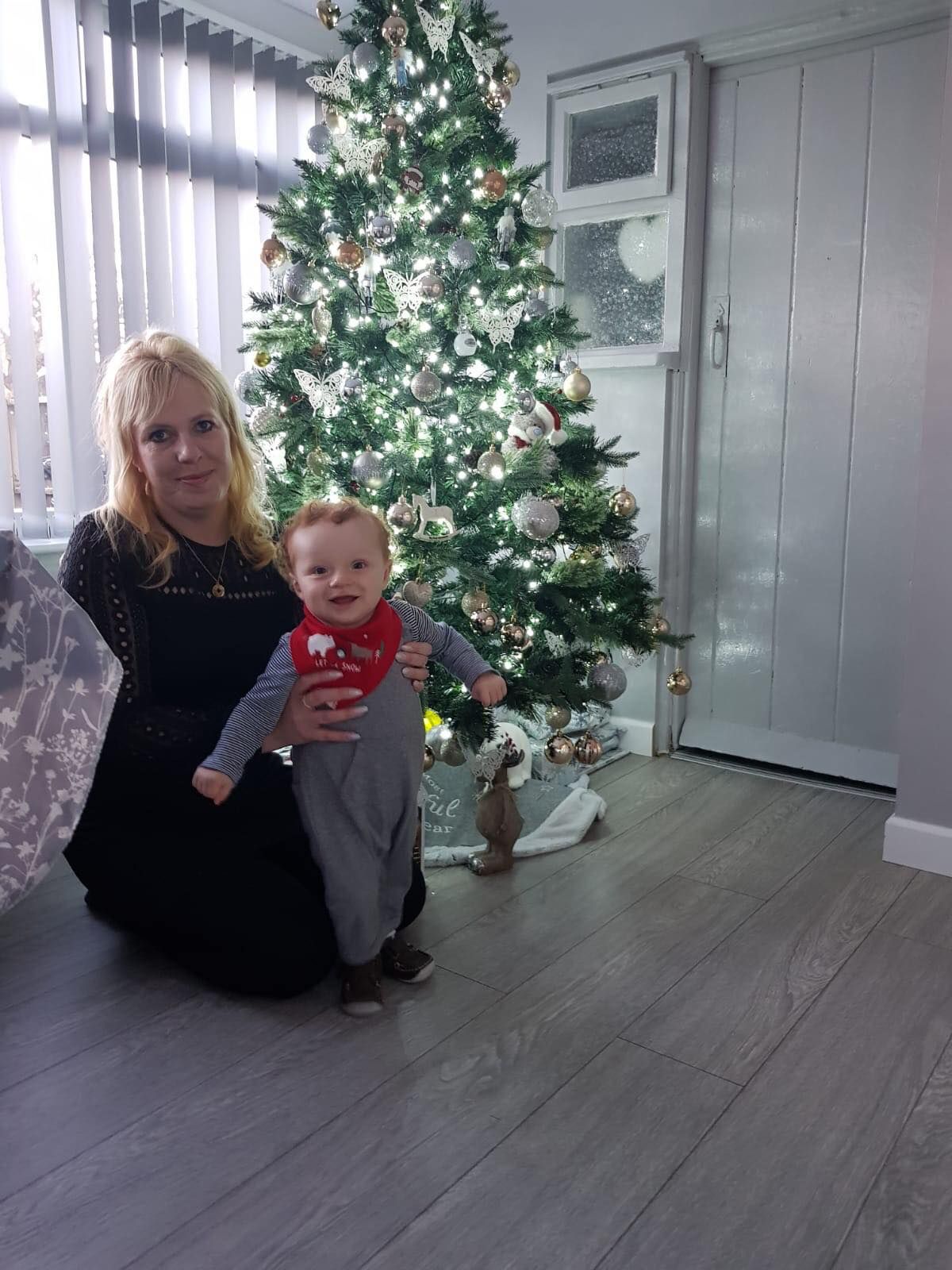 Michelle with Theo this Christmas (PA Real Life/Collect)
"It was an astonishingly quick recovery, nobody could believe it," said Scott.
"Theo was on really strong painkillers for about five days, then when he weaned off them, he did really well.
"It was amazing to be able to take him home so quickly."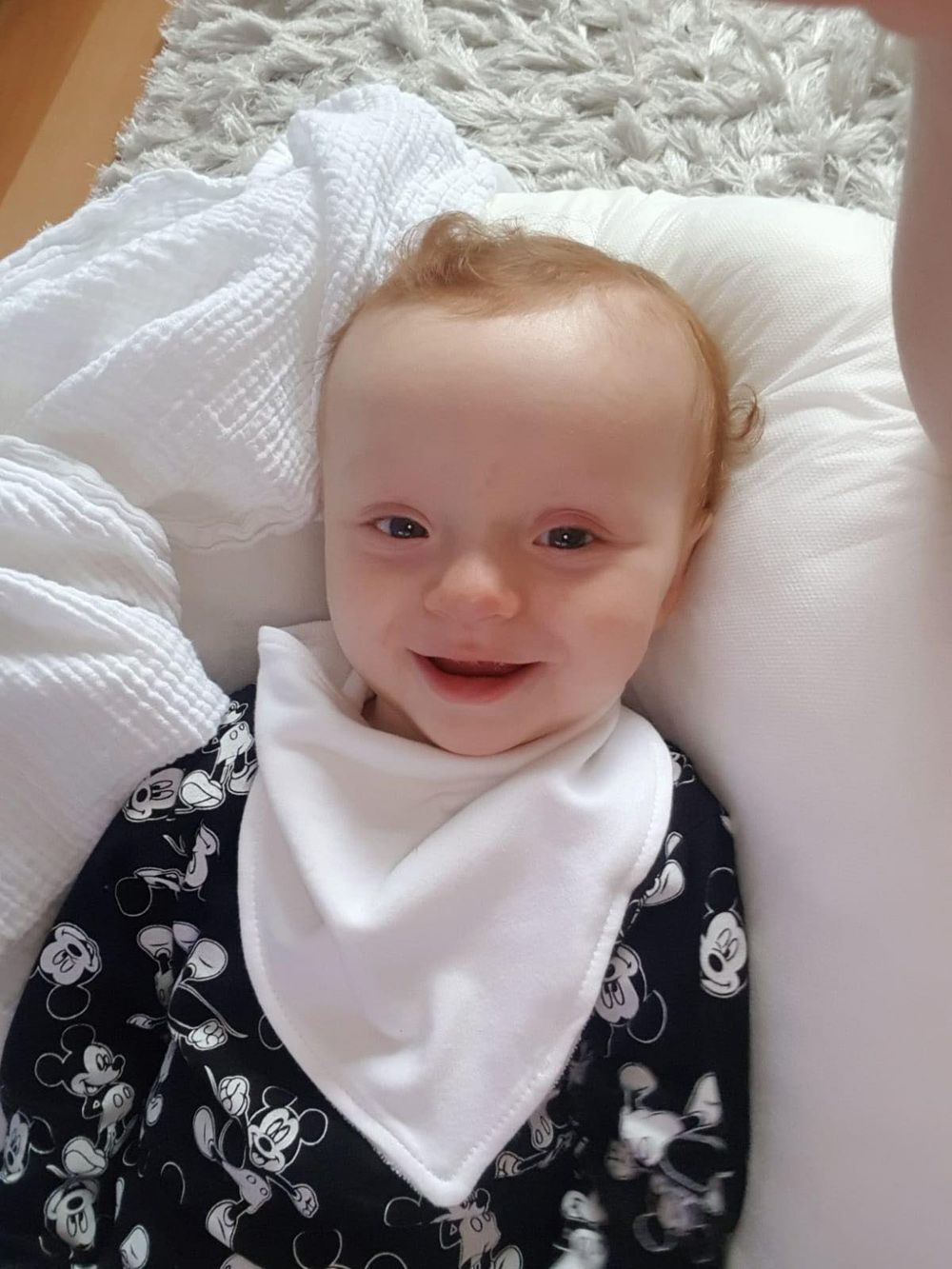 Theo (PA Real Life/Collect)
Now no longer needing to have washout procedures, Theo is a happy, healthy little boy and will turn one on Christmas Eve.
By sharing their story, Scott and Michelle hope to both raise awareness of Hirschsprung's disease and thank the Sick Children's Trust for helping them in their hour of need.
Scott concluded: "Theo is doing well now. We have to be careful what we feed him as we can't give him anything too starchy, but he's the happiest little boy and always has a smile on his face. He's just super, and we can't wait to spoil him this Christmas."
The Sick Children's Trust's 'Homes from Home' mean that families won't have to worry about where they'll stay while their sick child is in hospital. It costs £30 to support a family for one night. Donate today and give a family with a seriously ill child in hospital the gift of togetherness at sickchildrenstrust.org/christmas
Keep reading...Show less