Tag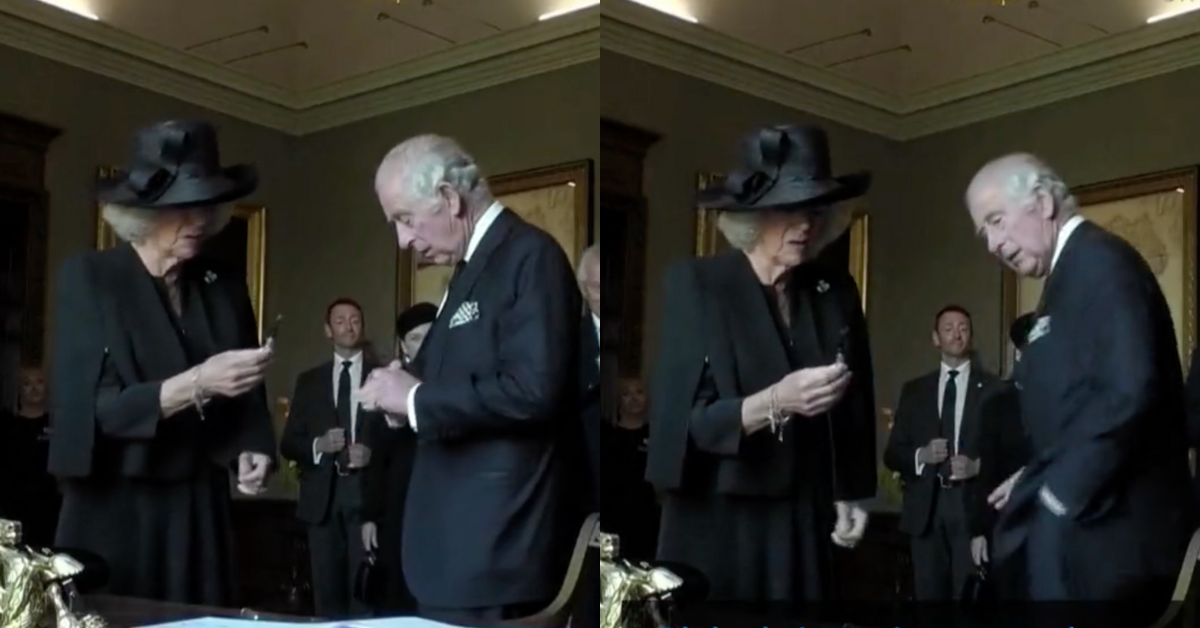 UK Pool
With Queen Elizabeth II's passing on September 8, all eyes have been on the new monarch, King Charles III.
With great power comes great responsibility...and scrutiny.
Twitter users already shared their disappointment when a video surfaced of the King shooing staff to clear space on his desk.
Now, a new video is circulating online, and many are voicing their disapproval.
In the video, King Charles III realized his pen had leaked all over his hands and he was signing documents.
The King, clearly frustrated, could be heard saying:
"Oh god I hate this."
"I can't bear this bloody thing!"
"What they do, every stinking time."
Many news and media outlets have shared the video on Twitter.
Some commenters believed the King's reaction was justified, as he was surely overwhelmed by the events of the last week.

Others, however, believed the overreaction was unwarranted and reflected poorly on the new King.
Twitter user @wyntermitchell posted the video with a stream of her own responses.
"All he has to do is wake up, wave, sign something and he gets his knickers in a twist. THIS YOUR KING?"
It's no secret that King Charles has endured a lot over the last week but, since he is the new monarch, people are definitely watching him more closely than ever.