Tag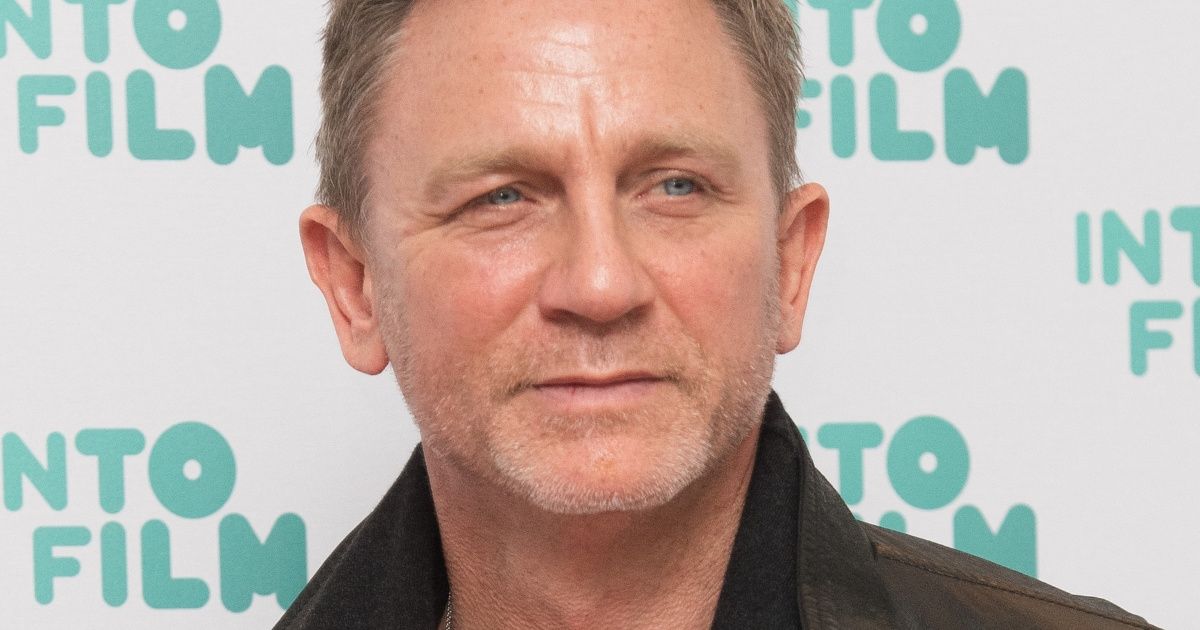 More production delays just arose for the untitled 25th James Bond film following injuries incurred by star Daniel Craig.
Filming on Bond 25 was suspend last week after 007 star Daniel Craig, 51, injured his ankle while shooting one of his last scenes on location in Jamaica.
"Daniel was suited and booted for one of the last scenes in Jamaica," an unnamed source told British newspaper The Sun.
"He was sprinting during filming when he slipped and fell quite awkwardly. He was in quite a lot of pain and was complaining about his ankle."
Following the injury Craig was flown to U.S. for x-rays.
The injury represents another delay for the troubled production which already pushed back its expected release date from October 2019 to April 2020 after creative differences on the script lead original director Danny Boyle to pull out of the project.
Although filming scheduled for this weekend at London's Pinewood Studios has been canceled producers are hoping Craig will be back on his feet in no time.
Filming on #Bond25 has reportedly been suspended following an on-set injury to Daniel Craig in Jamaica:… https://t.co/50UXgd59et

— Comicbook.com (@Comicbook.com) 1557839520.0
According to the unnamed source, Craig was furious about the injury:
"Daniel was furious that he had suffered an injury after spending months getting into prime physical shape. As you'd expect he was also pretty angry that it had happened. He threw his suit jacket on the ground in sheer frustration."

Craig is reportedly in good hands though, being seen by the same U.S. specialist who treated English football star Harry Kane (not that that means anything to U.S. readers.)
A long time fan favorite, news of Craig's injury worried many loyal supporters who wished the actor well on his road to recovery.
@TheSun I'll wait for you Daniel Craig, for as long as it takes. The best @007 there ever been. https://t.co/j7BpKCsrKl

— TheMoMoneyShow (@TheMoMoneyShow) 1557852711.0
@TheSun @HannahFronz me with an ice pack to ensure this movie gets made https://t.co/M6K9Yr7UPP

— Stash Fronz (@Stash Fronz) 1557865296.0
@TheSun He does his own stunts. That's what makes him such an awesome Bond. Best ever in my opinion. Hope he's back on his feet soon.

— Genevieve Elliott (@Genevieve Elliott) 1557915474.0
Though less sentimental fans seemed eager to replace the...maturing actor who after his next film will be the longest serving James Bond in franchise history.

@ComicBook Replace him with @usainBolt ⚡️ and get on with the movie 🎥 🎬 🇯🇲 🌴 #usainBolt https://t.co/sPlmn98y1l https://t.co/P3v0HhSYlg

— d 🇺🇸 🔔 🗽 (@d 🇺🇸 🔔 🗽) 1557878461.0
@ComicBook https://t.co/NJCCG1sSKj

— Marian O Gorman (@Marian O Gorman) 1557869375.0
@ComicBook He's too old for this shit....

— That Effing Guy Tweets... (@That Effing Guy Tweets...) 1557853117.0
@ComicBook The world's foremost secret agent taken down by a stray pebble.

— Jesse Beck (@Jesse Beck) 1557877259.0
@TheSun I knew he was too old to play Bond! https://t.co/mRv7XscNvE

— TormentedZombieOwl! (@TormentedZombieOwl!) 1557861475.0
@ComicBook I know someone who would be a good replacement https://t.co/cgT878BcCL

— Education is The Key (@Education is The Key) 1557849697.0
Of course Craig who insists on performing most of his own stunts has been no stranger to injury during his reign as Bond.

While filming one of his first stunts for Casino Royale Craig had two teeth knocked out. Craig has also sustained a knee injury, torn his shoulder muscle and sliced off the tip of a finger.
So worry not DC fans, it's going to take a lot more than sprained ankle to stop this tough as nails super spy.
@ComicBook Just give me a minute, i'll be fine https://t.co/O9X5aMdOap

— Charles Pockstaller (@Charles Pockstaller) 1557852545.0
@ComicBook https://t.co/O8ucMZpp42

— chris hayes (@chris hayes) 1557873907.0
@TheSun @Stevoo7 He'll get better, folks. He's James Bond. Harrison Ford be crashing planes and slamming doors on… https://t.co/J8Kw1v2ps6

— William (@William) 1557874920.0
Keep reading...Show less