Tag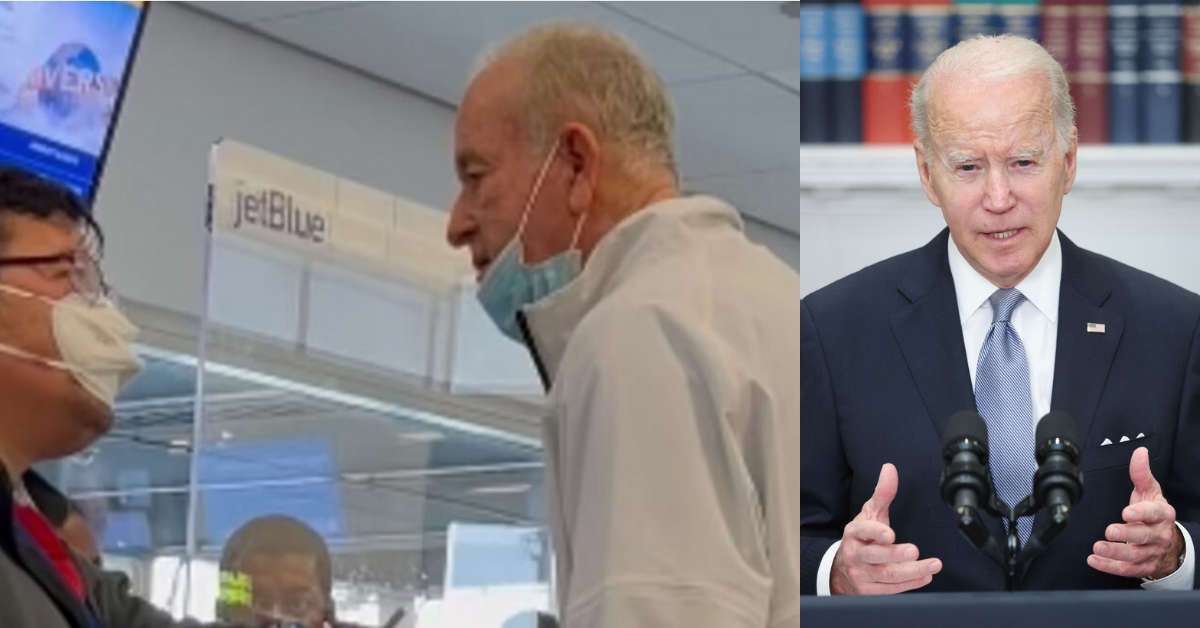 @RonFilipkowski/Twitter; Win McNamee/Getty Images
Disgraced former Fox News host Bill O'Reilly was criticized after he was recorded berating a JetBlue employee at John F. Kennedy International Airport earlier this month when his flight to Turks and Caicos was delayed.
O'Reilly could be heard calling the employee a "f*cking scumbag" and threatening their job despite the employee's attempts to pacify him.
You can watch what happened in the video below.

O'Reilly, whose employment at Fox News was terminated following a New York Times exposé that revealed he and the network had paid five women approximately $13 million to settle several sexual misconduct lawsuits, later took to Twitter to confront "character assassins on social media" for "completely lying" about the incident despite the video evidence.
And oddly, but perhaps unsurprisingly, he blamed Democratic President Joe Biden's administration for his own lack of decorum, telling a Mediaite reporter "the Biden administration is not big on solving problems."
The footage of the incident quickly went viral and many took O'Reilly to task for his behavior.
Others were quick to criticize O'Reilly for blaming his own bad behavior on President Biden.
O'Reilly's outburst brings to mind a similar one from Texas Republican Senator Ted Cruz, who made headlines when he was caught on video arguing with a law enforcement officer after berating Montana airport workers.

A video that went viral after being posted to Reddit shows a visibly agitated Cruz, having missed his check-in window for his flight, speaking with two representatives at the United Airlines check-in desk at Bozeman Yellowstone International Airport before law enforcement had to step in.
Although Cruz did eventually make it onto another flight, the incident drew comparisons to his highly controversial trip to Cancún during the February 2021 Texas power disaster, and prompted many to question why a prominent member on the Senate Judiciary Committee was not in Washington ahead of Ketanji Brown Jackson's highly anticipated Supreme Court confirmation hearings.