---
Target shoppers at the White Bridge Road location in West Nashville, Tennessee, got the best deal of all when they ran into Taylor Swift making a surprise appearance to purchase her copy of her latest album Reputation.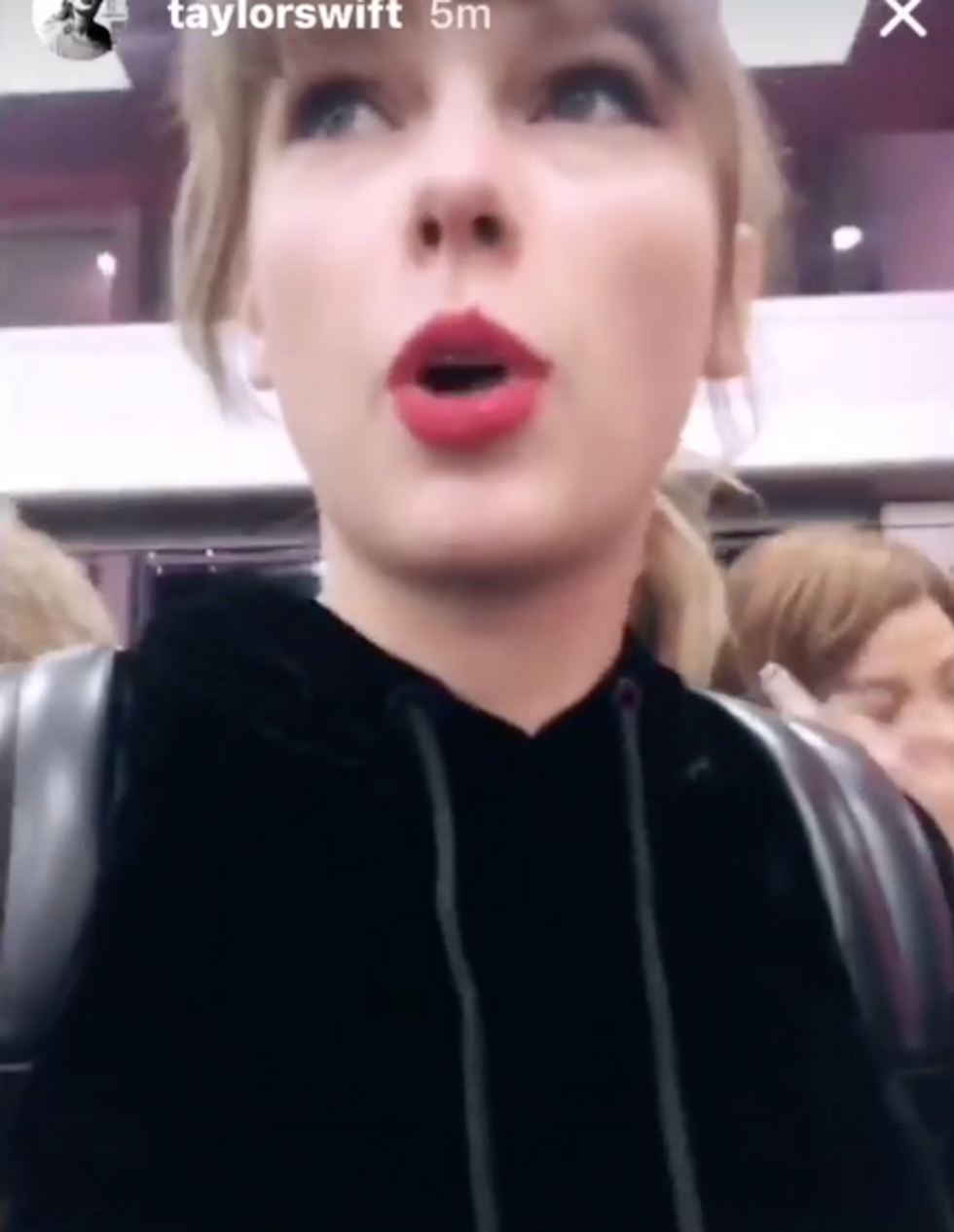 The pop star explained to her Instagram followers that buying the latest release of the CD is a tradition; and in this digital streaming era, she wasn't going to stop acquiring hard copies at America's favorite store anytime soon. "We always have this tradition of going to Target to go buy the album, and so we're gonna go do that." And she did, much to the delight of thrilled red cart pushers.
Swift walked into the store with her entourage of backup dancers, who surprisingly did not break out into a pulse-pounding dance routine down the aisles. Missed opportunity? Perhaps. But, it didn't take long for the iconic Fearless singer-songwriter to be recognized.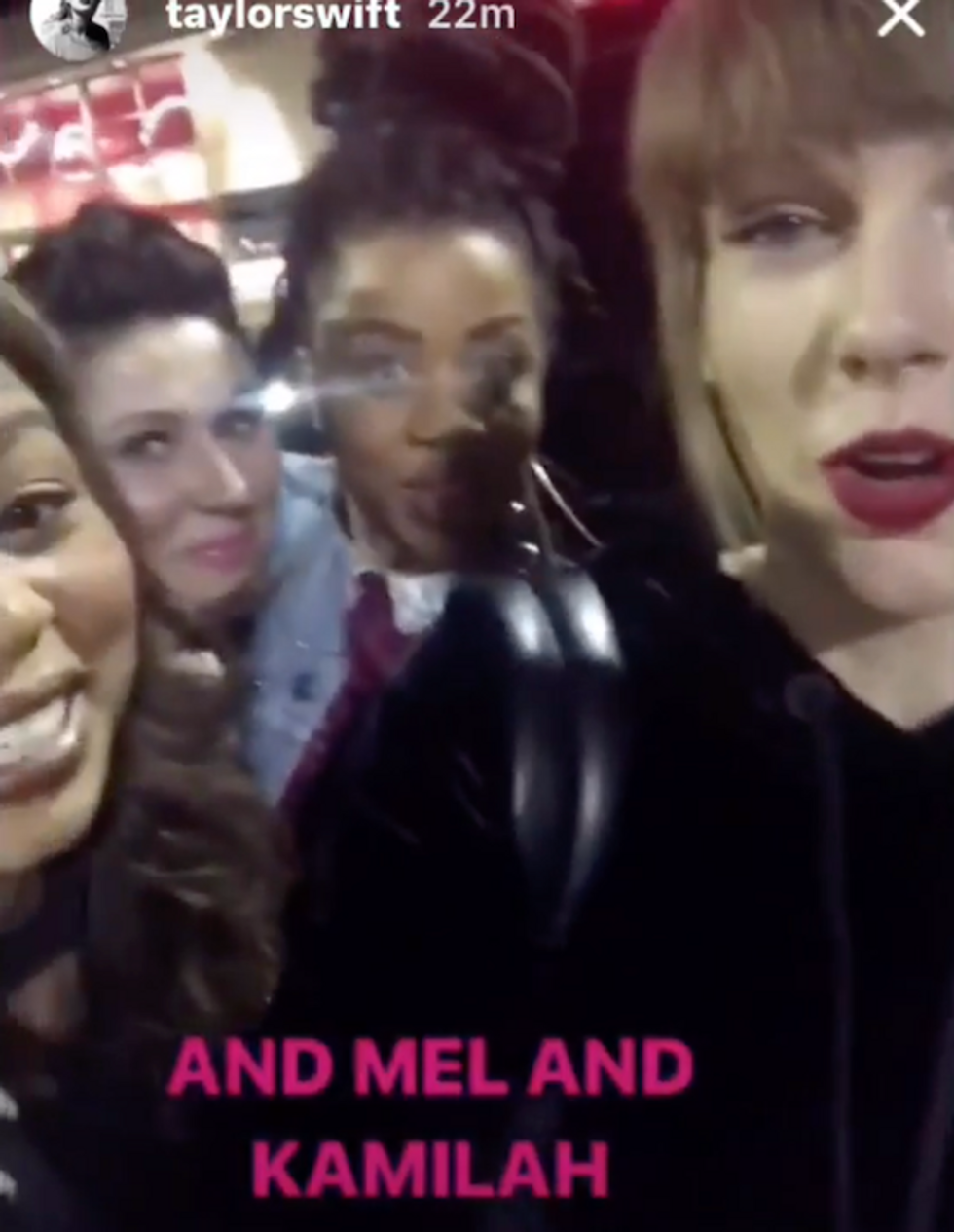 She caught all the excitement on her Instagram story on Wednesday night. Target shoppers were suddenly pulling out their smartphones and FaceTiming with their friends and families. Swift even signed some copies of Reputation for fans.
The realllll question is, was @taylorswift13 really able to walk into Target and only buy a few things? How did she… https://t.co/sCoK6oi4Ut

— Cindy (@Cindy) 1510708597.0
&ref_url=http%3A%2F%2Fuproxx.com%2Fmusic%2Ftaylor-swift-target-new-album-reputation%2F
"I live across the street and just came to get this for dinner," said a man firing on all cylinders standing next to Swift with a jar of spaghetti sauce in one hand and his phone in the other as he FaceTimed with friends. "And that happened."
A woman was heard chatting it up on her phone, describing the scene to her friend on the other line, "She's just shopping out here, chillin' on White Bridge.
One fan even showed her a picture of them together during the Fearless tour between 2009 and 2010. They both looked into the camera and commented on their photo, "We were babiessss!"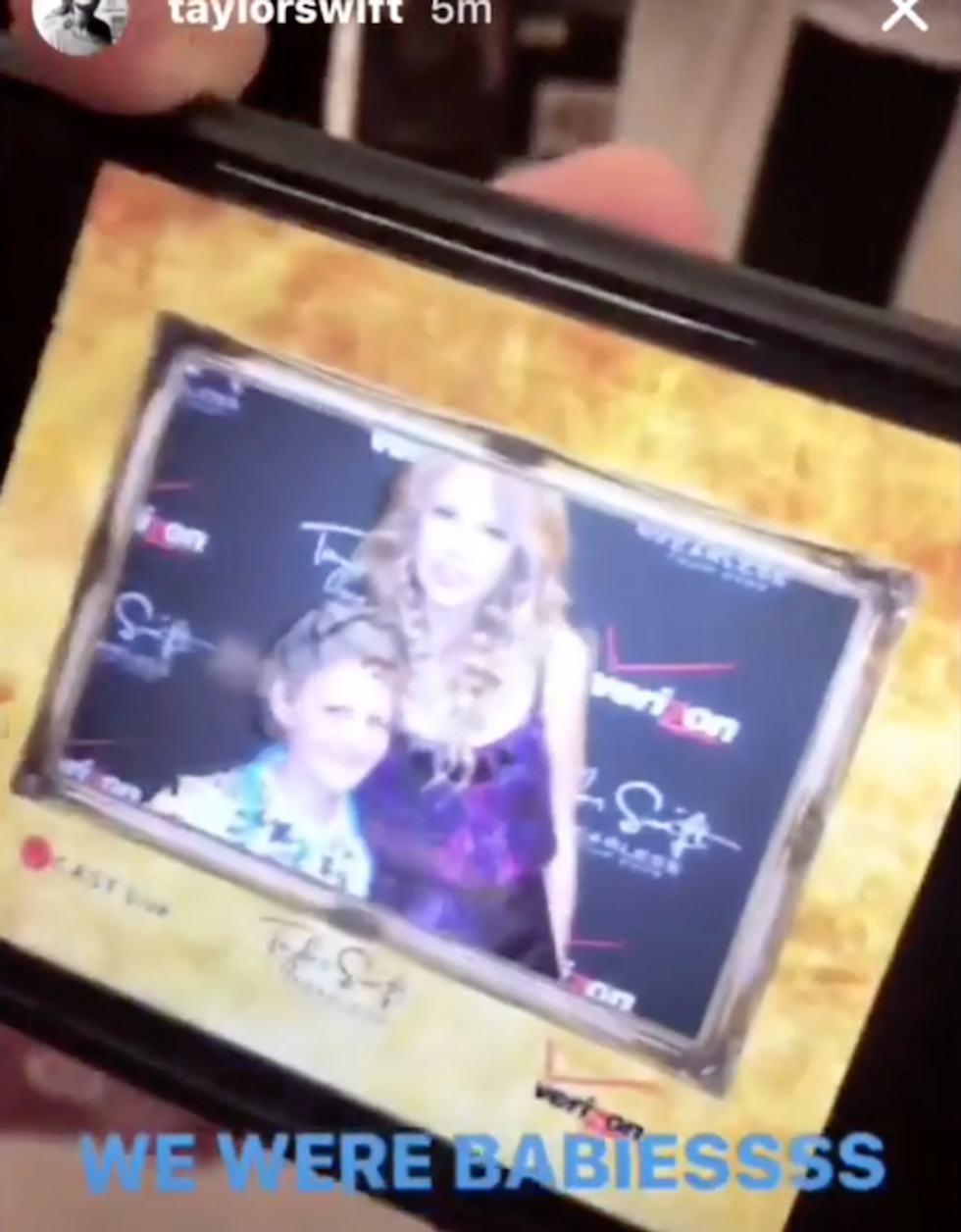 The lucky shoppers posted their awesome evening on social media.
Just met Taylor Swift at @Target and my life is complete. https://t.co/SXZpIladJs

— Chandler Turner (@Chandler Turner) 1510709729.0
&ref_url=http%3A%2F%2Fwww.tennessean.com%2Fstory%2Fnews%2F2017%2F11%2F14%2Ftaylor-swift-nashville-target-with-fans-buy-album%2F865125001%2F
The beloved singer posed for photos with "Swifties" ranging in all ages. This mother bought the album for her granddaughter and had it signed. But mom also needed something for herself: a selfie with Taylor Swift!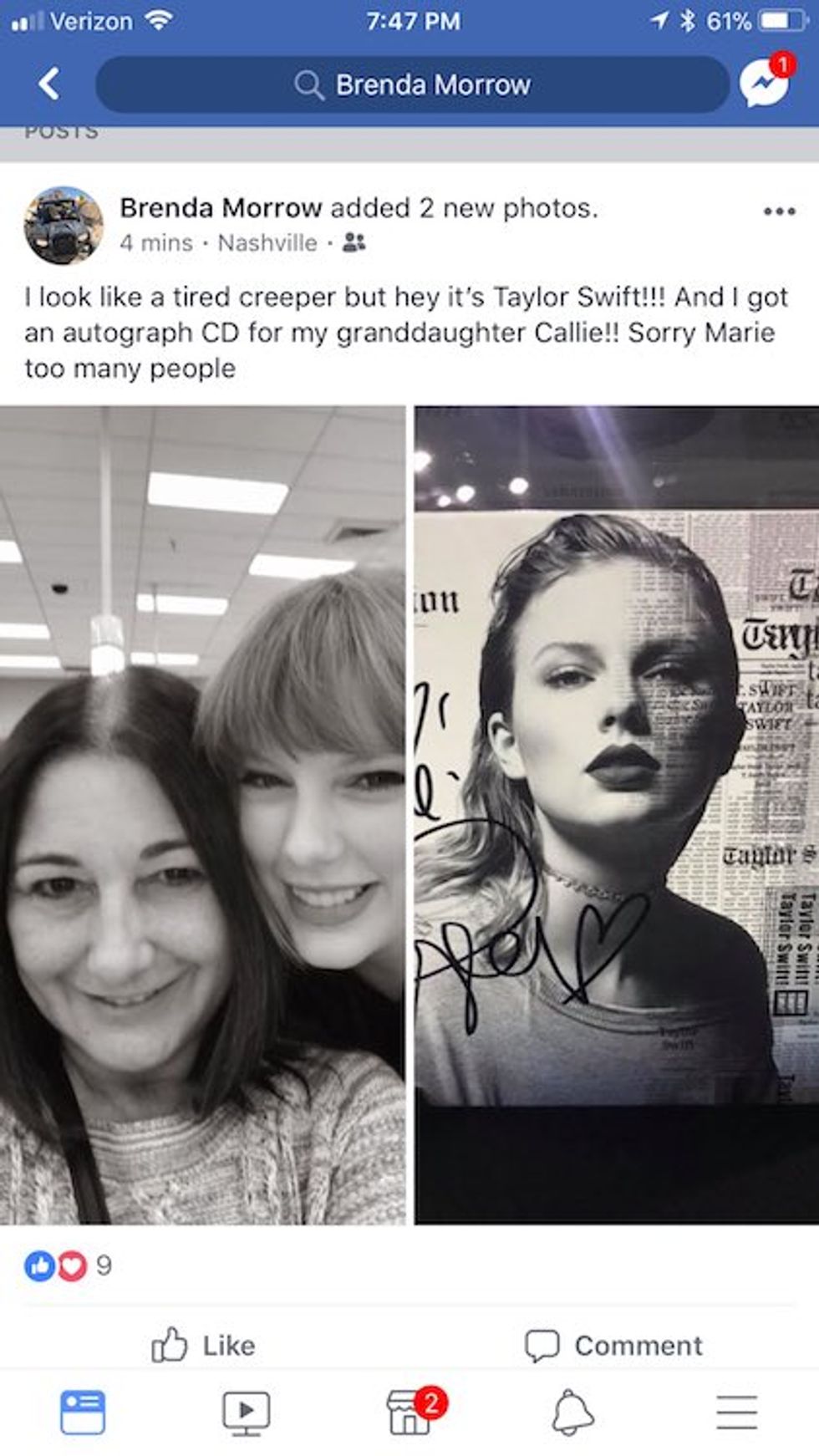 Even Target staff joined in the revelry. "Taylor, can we help you carry your purchases to your car?"
reasons why I love nashville: I just ran into @taylorswift13 at target https://t.co/9pCGdyND3Q

— abbie jean (@abbie jean) 1510708807.0
&ref_url=http%3A%2F%2Fuproxx.com%2Fmusic%2Ftaylor-swift-target-new-album-reputation%2F
Of all nights to go out and stock up on toiletries and pet food at their local Target store, these customers experienced a night that was far from mundane. They hit the bullseye.
Please SHARE this with your friends and family.
H/T - youtube, uproxx, tennessean