Teaching can be an extremely rewarding occupation. Teachers get to help students grow and develop as people, and help to shape their outlook on life.
It's also an extremely stressful profession with worries about low pay and lack of classroom funding combining with the general stresses of dealing with a classroom full of children every day can make for a frustrating work environment.
---
Reddit user u/ainternal_Recording asked:
"Students of Reddit, what was the reason for why one of your teacher's had a breakdown during class?"
The power of humor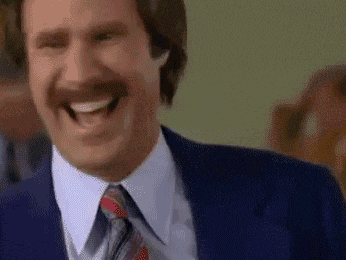 Giphy
I have a story for this one.
A few years ago, I took a class in design theory. It was the pet project of the head of the college, and taught the design principles behind everything from common household objects to room layouts to entire organizations. It was an absolutely brutal class, but uniquely informative.
One day, towards the end of the semester, we went over the use of humor in design. The professor spent the entire class talking about how laughter and amusement can be used to engage an audience and change how people see a situation. The whole time, he was laughing, cracking jokes (and good ones, too), and generally making sure the class had a good time.
And at the end of the lesson, he told us not to underestimate the power of laughter; after all, it was how he had gotten through the lecture that day.
His father had died a couple days prior. He broke down crying after he told us.
It's probably the most impactful lecture I've ever attended.
Breathe in
Grade 10 science class, we were taking turns using some kind of lung capacity measuring device. Breathe into a tube and a small plastic ball gets raised by the force of your breathing, something gets measured somehow, i can't really remember details aside from the plastic ball.
Anyway, the teacher takes his turn, apparently trying to show off with how hard he can breathe out, somehow breaks the measuring device.
The teacher goes into a rage after realizing he broke it, briefly tries to fix it, gives up, picks up a metal garbage can and throws it in anger, storms out of the room and doesn't come back for 10-15 mins at which point he returns and acts like nothing happened.
It was more bizarre and amusing than anything else.

Scandal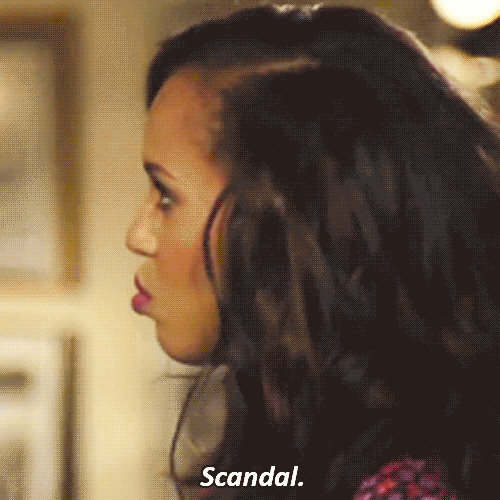 Giphy
The teacher learned that one student cheated on a history essay. After getting this kid suspended for two days (repeat offender), she discovered that almost 2/3rds of her class in that subject was cheating as well. I don't know what happened after that but she literally broke down when she found out that my class knew about it (we were in a different subject so we weren't a part of this "scandal")
RESPECT 
​The teacher was bullied and disrespected everyday. One day an idiot threw a geometry compass and it got stucked on a cork board (like when you do knive throwing) right besides her while she was writing on the board. Instant meltdown, in tears, she left the class and i never saw her again. Can't blame her, she probably thought her life was in danger at this point. Some schools/neighborhoods are very hard.
Admin
My favorite science teacher in high school was slowly being forced out by administration. One day in class she stopped teaching and sat down in front of us and told us she had just been diagnosed with MS and began sobbing. The entire class got up and gave her a long group hug. It is one of my most cherished memories from that chapter of my life.
The affair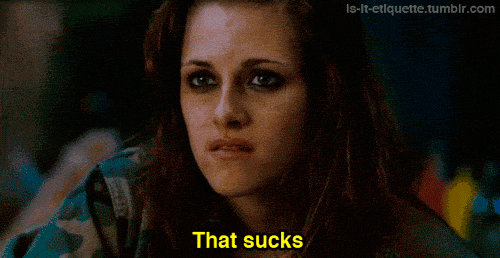 Giphy
My 8th grade Spanish teacher and the freshman baseball coach were having an affair. It eventually became public knowledge and she had several breakdowns as her divorce played out over course of my 8th grade year. I had the pleasure of joining the freshman baseball team the next year and experiencing his own share of breakdowns from his own divorce.
The emo girl
One time in math class the emo girl was not having it. I don't even remember how it got started but she ended up bickering with the teacher and the emo girl called the teacher "thunder t*ts".
It was at this point that the emo girl was sent to the office and the teacher had to take a seat at her desk in the back for a few minutes.
If I were that teacher I absolutely would have sent her to the office (because you kind of have to to keep control) and then I'd've sat in the back for a few minutes but mostly because that's one of the funniest things to call someone and I would have been DESPERATELY trying not to laugh in front of the group of students I was in charge of.
Custody
My math professor in college was going through a divorce and they were fighting for custody of their two younger children. You can tell he was irritated because he wore his emotions on his sleeve. One day he came into class about 5 minutes late and he was physically shaking. He was violently crying and apologize to us and said the class was cancelled. He apparently lost the custody fight with his ex wife.
Her calling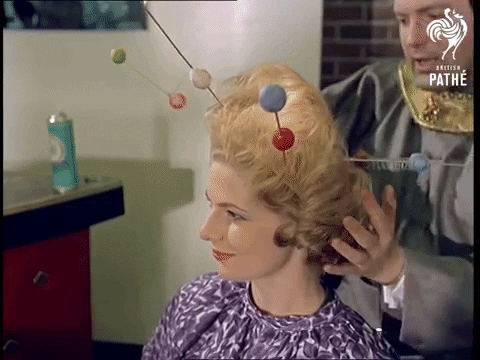 Giphy
Two girls were chatting during math class while one did the other's hair. My math teacher couldn't take it, got a meter stick and slammed it on the one girl's desk yelling "no hairdressing!" We were all shocked. It was odd.
Joke's on him, she became a hairdresser.

My Math teacher in 8th grade was extremely pregnant and our exchange student from Brazil called her beautiful. She broke down in tears and admitted she didn't feel very pretty.