Tag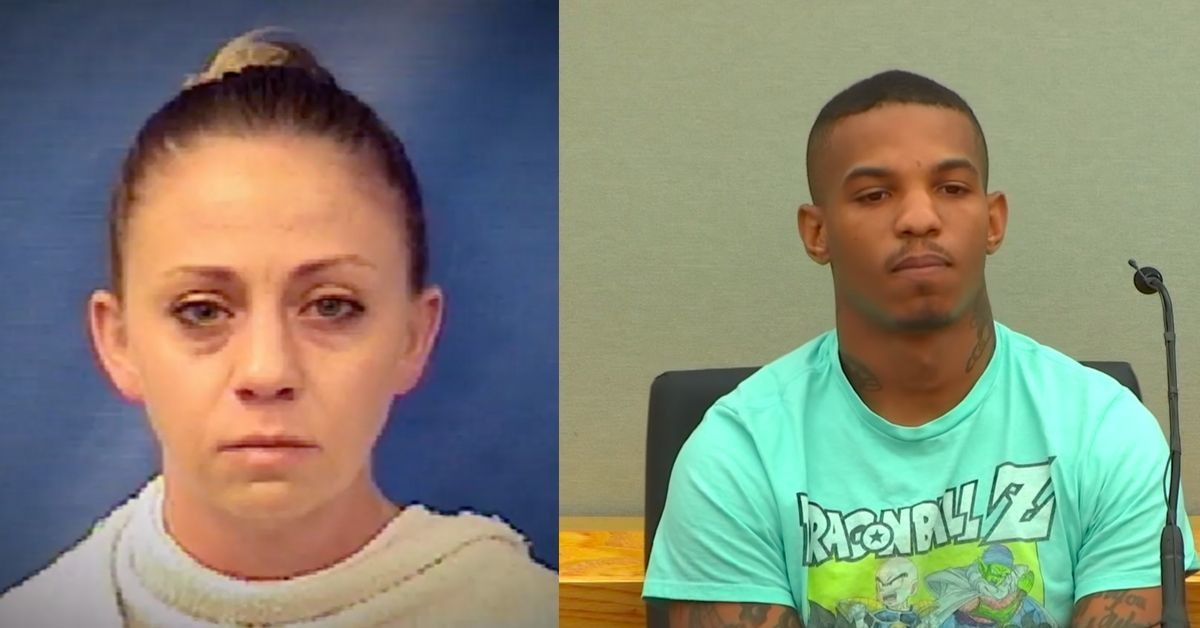 Joshua Brown, a key witness in the trial of former Dallas police officer Amber Guyger, was fatally shot on Friday.
Brown, 28, had given prosecutors vital information about the night that Guyger shot her unarmed neighbor Botham Jean to death on Sept. 6, 2018.

Buzzfeed News reported that an unidentified assailant gunned down Brown, who lived across the hall from Jean in the South Side Flats apartments around 10:37 p.m. on Friday, two days after Guyger was sentenced to 10 years in prison.
A medical examiner told Lee Merritt, a prominent civil rights attorney who represents Jean's family, that Brown was shot in the mouth and chest.

Merritt told CBS News' Omar Villafranca:
"To have a key witness, suddenly be killed is suspicious. Was this related to the trial? There is no clear indication."
Joshua Brown was shot in his mouth & chest. He was exiting his car at his apt when he was ambushed & shot at close… https://t.co/JqhPps2Oi8

— S. Lee Merritt, Esq. (@S. Lee Merritt, Esq.) 1570319044.0
I just spoke with Joshua Browns mother. She is devastated. We all are. Joshua Brown was key witness in the murder o… https://t.co/QQLLDsAjGV

— S. Lee Merritt, Esq. (@S. Lee Merritt, Esq.) 1570313033.0
As of Sunday, police Chief Reneé Hall said there are no suspects or known motives.
"We are committed to solving this case and will work diligently to apprehend the individuals responsible for Brown's death."
People on social media speculated corruption from within the Dallas police department was a factor.

@MeritLaw @KatCapps Only organized crime or corrupt cops use that particular method.

— Monteroc (@Monteroc) 1570320560.0
@Breznican @emmykegler Cops' revenge.

— Anne Oppermann (@Anne Oppermann) 1570326242.0
@Breznican I'm not saying Texas police departments are corrupt....yes, actually I am.

— Nala (@Nala) 1570370060.0
@Breznican Anyone who has had an experience with a toxic police department knows what this is. People have lost the… https://t.co/5padmS3MDG

— anarcho (@anarcho) 1570361389.0
@ewarren This is not a coincidence. The cops did this. Period.

— Scribbles (@Scribbles) 1570390200.0
According to Buzzfeed, Brown met Jean, a 26-year-old accountant, for the first time in passing in the hallway on the night Guyger shot him on September 6, 2018.
He later heard what sounded like "two people meeting by surprise" followed by two gunshots. In his testimony, Brown said he saw Guyger leaving Jean's apartment and entering the hallway on her phone and was:
"crying, explaining what happened, what she thought happened, saying she came in to the wrong apartment."
Witnesses told police they saw a silver, four-door sedan speeding out of the parking lot.
@MeritLaw This is so hurting to me. It almost sound like a payback for talking to police or against police… https://t.co/vfk2jVJuG5

— maria (@maria) 1570319345.0
Brown, who was a former athlete and, who according to a friend, ran several AirBnbs, often expressed his sympathies on the Guyger and Jean case on Facebook.

On September 24, he wrote:

"I couldn't imagine being the reason for somebody death. Do y'all know how bad I feel for not opening my door and going to help Bothem (sic)? Having to look at his momma and Amber at the same damn time. I feel so bad."
On October 1:
"You can Rest easy now big fella Botham Jean."
On the night he died, Brown went live on Facebook for what would be his last time.

While seen hanging out in his kitchen taking care of laundry, he turned to the camera at one point and asked:
"What's the plan for the night? Anybody going to clubs?"
@EPiCIsha @AtlantaStayFI @MeritLaw That poor young man was murdered. We all know in our hearts 💕 the people respon… https://t.co/OEfcOldqhG

— Paula Felton (@Paula Felton) 1570331750.0
@Breznican Damn. [Very heavy sigh.] Why does the phrase "thin blue line" come to mind? I'd like to think this was j… https://t.co/mJgJesGqYy

— ChairmanOfTheOldSongAndDance⚖️ (@ChairmanOfTheOldSongAndDance⚖️) 1570325743.0
Guyger, who is White, had just finished her shift and was still in uniform when she shot and killed Jean, who was African American.
The case gained national attention while news of police misconduct against people of color were already prominent headlines.
Merritt added that Brown's death:
"underscores the reality of the black experience in America."
According to The Dallas Morning News, four Dallas County police officers have been indicted on murder charges since 2016, and three have been convicted of murder, including Guyger.

@MeritLaw This has been going on since the night of the killing of #BothamJean There are multiple reports of witne… https://t.co/7ruIvuZtez

— Atlanta Stay FI (@Atlanta Stay FI) 1570321594.0
Brown was shot at a different apartment complex than the one in which both Guyger and Jean resided. He was taken to Parkland Memorial Hospital where he was pronounced dead.
Merritt said in a statement that Brown lived in "constant fear" of someone going after him since narrowly surviving a separate shooting incident in Dallas.
"He had been shot less than a year ago and someone standing near him was killed. He was reluctant to testify in this case because he had been shot at and he thought some people might want to do harm to him."
"His murder underscores the reality of the Black experience in America. A former athlete turned entrepreneur — Brown lived in constant fear that he could be the next victim of gun violence, either state-sanctioned or otherwise. Brown deserves the same justice he sought to ensure the Jean family."
I'm heartsick for Joshua Brown's family and friends. He bravely stepped forward and testified to bring some justice… https://t.co/oHWmL4dhr1

— Elizabeth Warren (@Elizabeth Warren) 1570390057.0
@Breznican A murder! A Hit! Y'all better wake up in Dallas. All she got was 10 years. Will walk in 5. Hugs from the… https://t.co/s1HE5hIkiY

— Lia Iman 🌻 (@Lia Iman 🌻) 1570325198.0
Brown's mother pleaded with Merritt to get to the bottom of the case.
Merritt wrote:

"She suspects foul play, and it is difficult to rule it out. He had no known enemies. He worked for a living. He was not in the streets. We need answers. Immediately."
Guyger is scheduled to become eligible for parole in five years.

The true crime book License to Kill: The Murder of Erik Scott is available here.
*****
Listen to the first season of George Takei's podcast, 'Oh Myyy Pod!' where we explore the racially charged videos that have taken the internet by storm.
Be sure to subscribe here and never miss an episode.
Keep reading... Show less