Actor Rebel Wilson recently posted triumphantly on Instagram about the news that the Sydney Morning Herald is being formally condemned by an industry organization. Why is she happy about this? Because they are being censored for trying to out her against her will this year.
This past June, Wilson confirmed that she is in a relationship with fashion designer Ramona Agruma.
Days after that post went public, journalist Andrew Hornery wrote an opinion piece for The Sydney Morning Herald, now deleted. In it, he explained that he had offered Wilson two days to address her relationship in public before his newspaper would reveal it.
Naturally, Hornery's revelation sparked a firestorm of criticism from LGBTQ rights activists, but Sydney Morning Herald editor Bevan Shields later asserted that his staff "would have asked the same questions had Wilson's new partner been a man."
Now, the newspaper has been formally condemned by the Australian Press Council for those actions.
Reactions were nearly all in support of Wilson and her partner.
There were those who just affirmed their relationship.

@nicmccm/Instagram

@laurenschwartz06/Instagram

@brittany_hockley/Instagram

@iamavantika/Instagram
Many folks were there to affirm that indeed, the newspaper's actions were quite grubby, as Wilson puts in her post.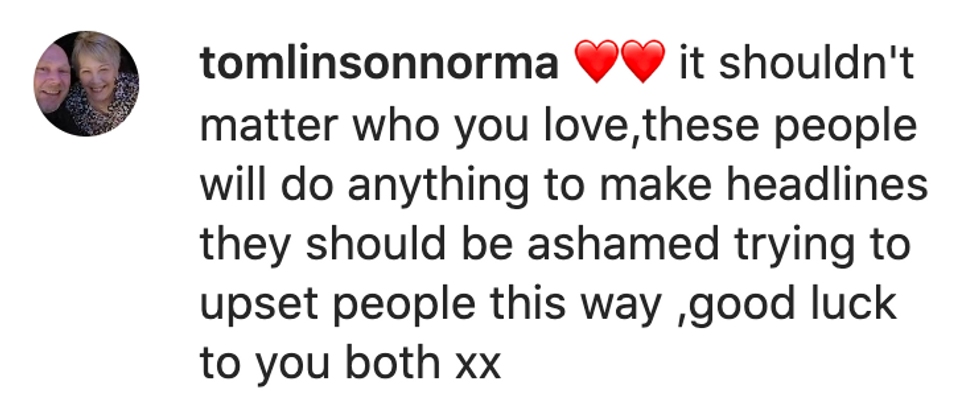 @tomlinsonnorma/Instagram

@i_an.80/Instagram
Specifically, some called out that it's morally egregious to out someone before they are ready.

@the_rachel_ingrid/Instagram

@ang3laclark/Instagram
Glad to know there's still some accountability for trespasses of journalistic ethics.