Best friends who enjoy daily video calls have spoken of their unbreakable bond, forged by their 'one in a million' condition.
Sophia Tydings and Jonatan Mitchell have Kleine-Levin Syndrome (KLS), a rare disorder that can cause them to sleep for excessive periods of time.
KLS is only diagnosed in one to two in every million people.
Mitchell estimates he has slept for four and half years since his first episode a decade ago.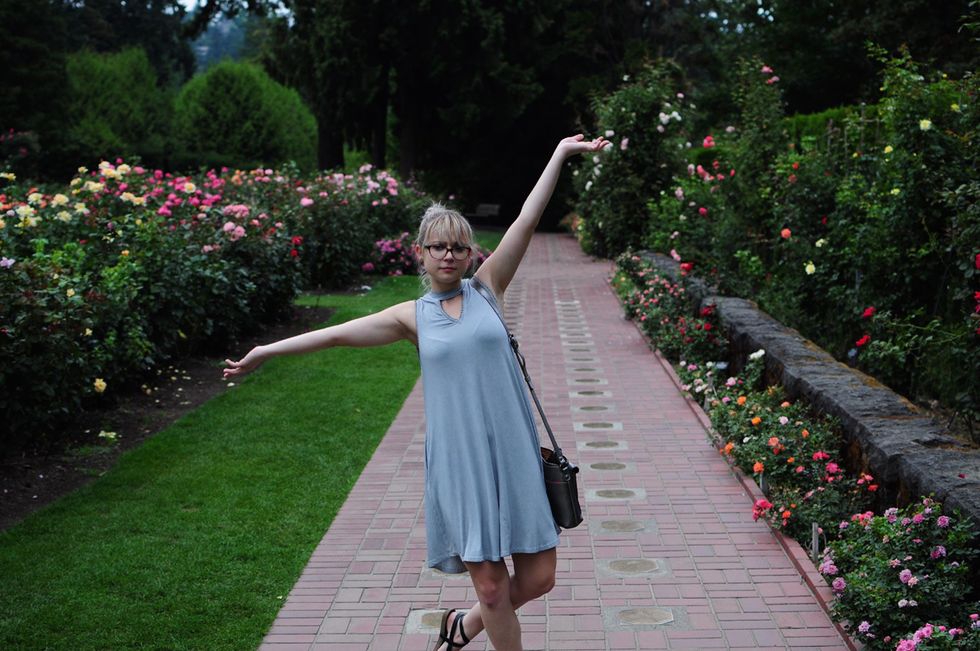 Sophia (PA Real Life/Collect)
His longest episode lasted for 15 months, in which he slept for up to 20 hours a day.

Meanwhile, Tydings blames losing five jobs and a promising sporting career because of KLS.
"As sufferers, we know we're smart and capable people, who are being deprived of being able to work by this horrible disease. Even when we're not having an episode it still affects everything," she said.
"I've missed out on so much in my adult life, but I know I need to find my own path and try and find a way to make KLS work with my life and interests, and not just give into a life of despair."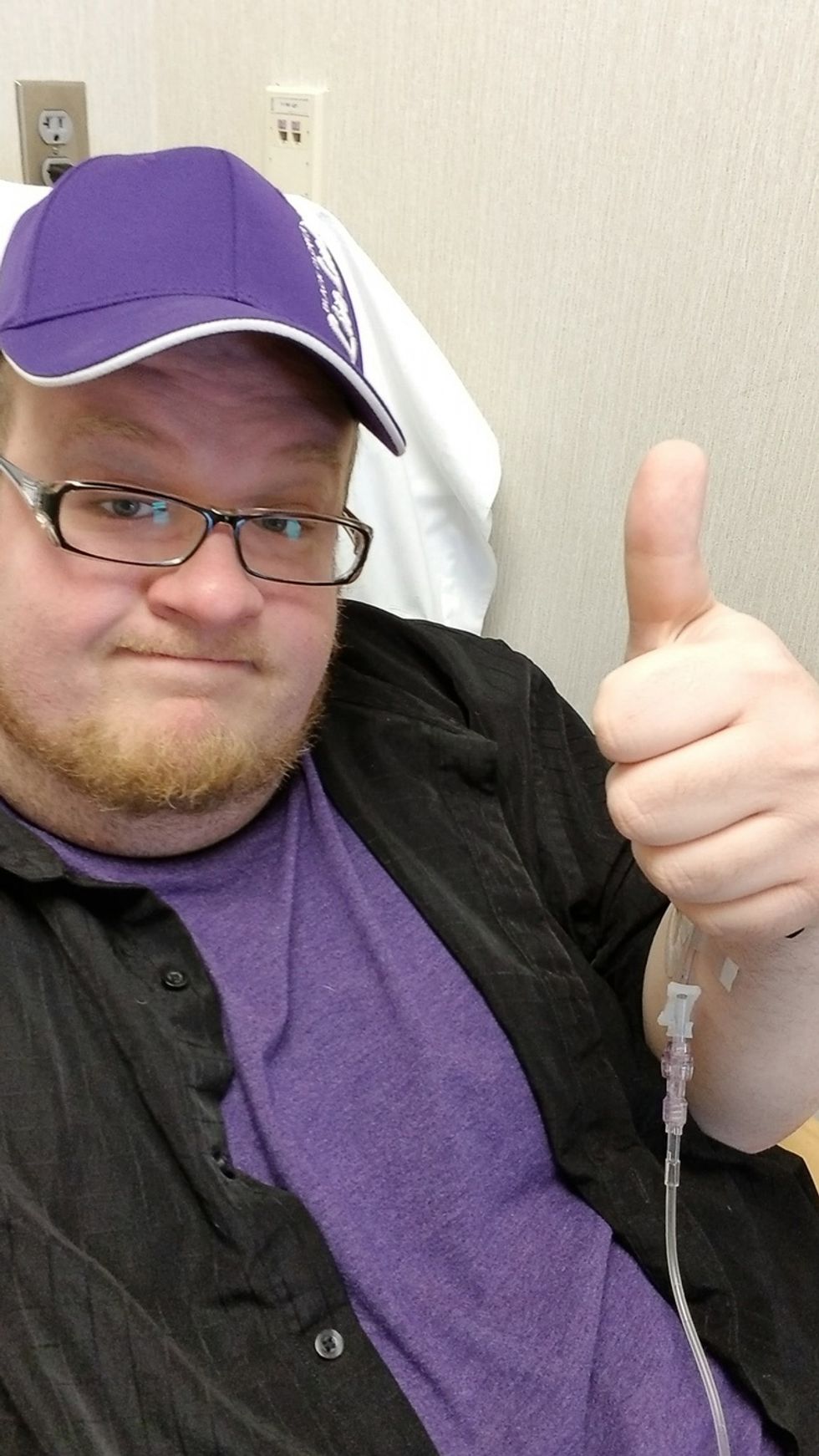 Jonatan (PA Real Life/Collect)
"I couldn't stay in college because of it and I kept losing jobs, as I would have so many unexplained absences. I worked as a PA and in sales, but I couldn't hold any job down," she continued.

"On average, each month, I will lose from three days to two weeks, because I will sleep for around 20 hours, but I also have episodes that can last up to two months."
Tydings was just 10 when she had her first sleep episode.
Doctors initially thought it was a virus or an infection, but when she was 16 her sleeping episodes escalated until one lasted for two months.
"I had the longest episode I've ever had. I missed two months of school and it took me about a month to get back to normal afterwards," she recalled.
"It was a long and hard process coming out of that and acclimatizing to normal life."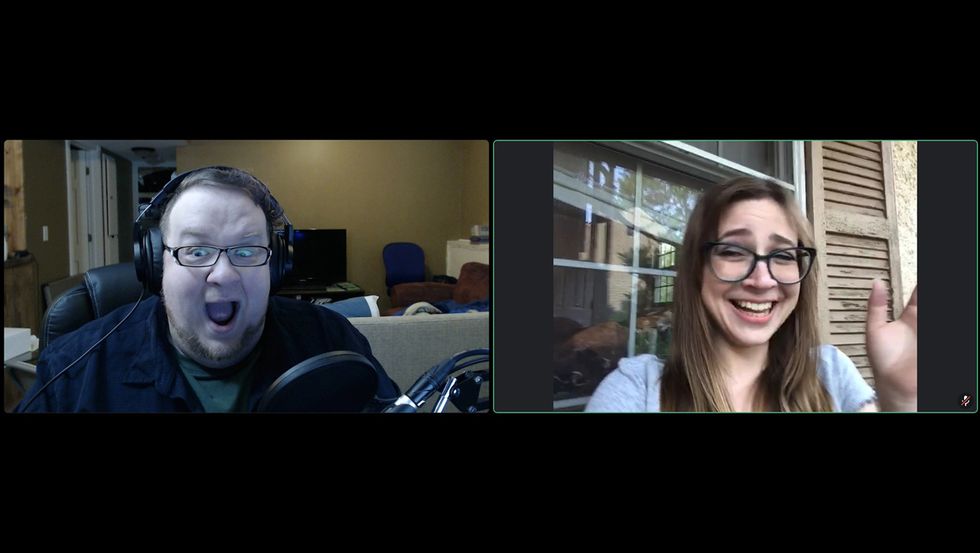 The pair chatting online together (PA Real Life/Collect)
"I was sleeping for 20 hours a day for the first four weeks, then the second month I was a bit better, but I was still sleeping for 15 hours a day minimum," she added.

"I felt terrible when I was awake, as I got food cravings, too. It becomes harder to regulate your body temperature and you feel removed from yourself and very spaced out. It's like a different state of being and is very overwhelming."
Increasingly frustrated throughout her teens, a migraine specialist suggested she may have KLS, but her condition kept being dismissed as psychological and she was told to try meditation.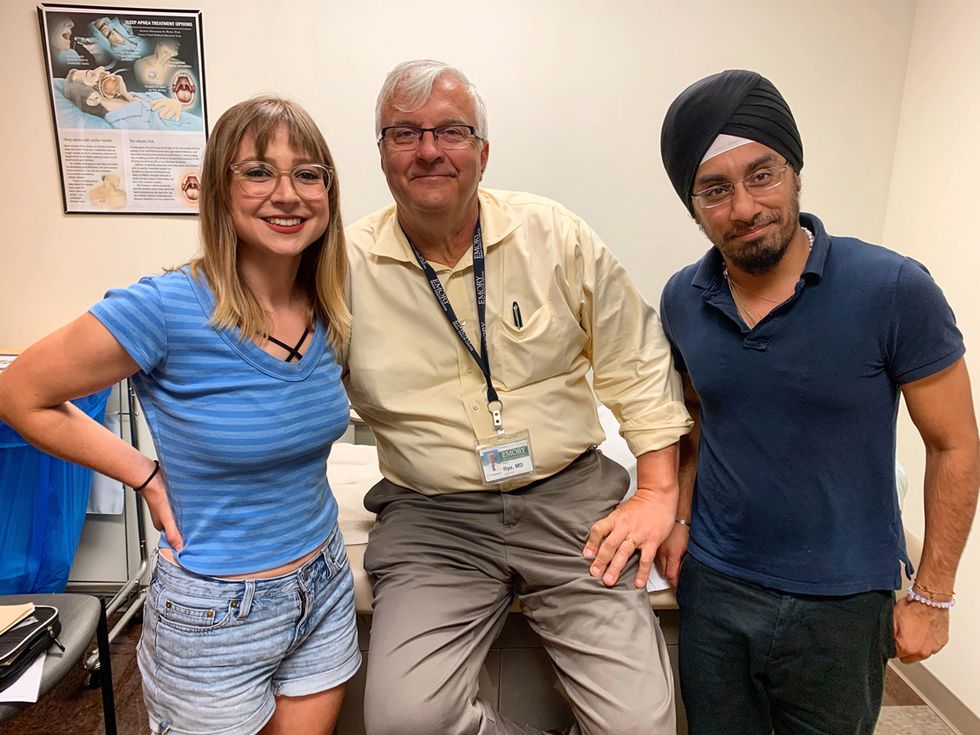 Sophia with KLS specialists (PA Real Life/Collect)
"It affected every single aspect of my life. I was never able to explain to friends what was going on with me, because at first I did not know myself," she said.

"I had to give up all the extracurricular activities I loved. I was a big athlete, captain of the soccer team and I'd joined a track team, but I had to quit because I was absent from school so often."
"The extra pressure of having to perform at sporting events was adding to the stress and although, outside episodes, I felt physically strong, if I overexerted myself it would trigger an episode."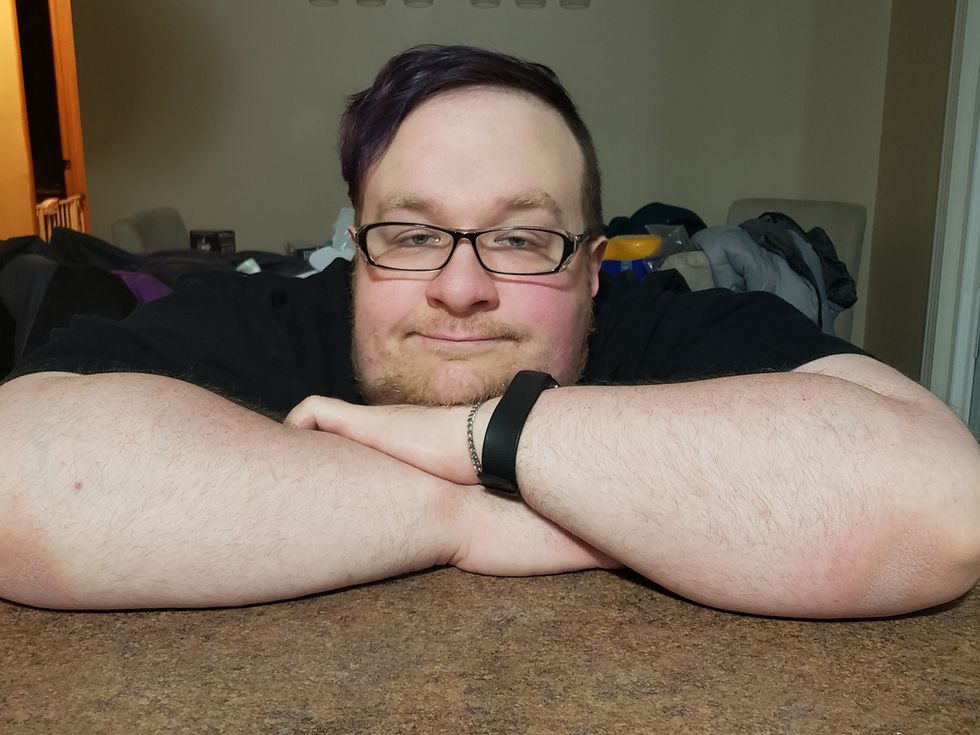 Jonatan (PA Real Life/Collect)
"I missed school dances, holidays and trips away," she added.

"An episode can come on very suddenly. I won't suddenly fall down and fall asleep, but I can start to feel very disconnected and become non-verbal, then I know I need to go home and go to bed."
A sleep specialist told Tydings that her symptoms were in line with KLS, but from there she had to find a doctor with experience of the disease to get a diagnosis.
Read Sophia's impactful message below! "For my birthday this year, I'm asking for donations to Kleine Levin Syndr… https://t.co/g8XzwrfnTm

— KleineLevin (@KleineLevin)1554221225.0
At the age of 21, she sought help from a support group online and discovered a KLS specialist at a centre in Atlanta, and flew there for an evaluation.

"It's a process of elimination, " she said.
"They had to make sure there were no underlying issues that could be causing my symptoms, so from when I was certain I had KLS at 19, it took almost three years to then get my diagnosis. There were a lot of stops and starts."
"It was like validation for me, but also scary at the same time, because I was overwhelmed by the fact that it wasn't going to go away and I was going to have to find a way to live with it. There's no magic cure."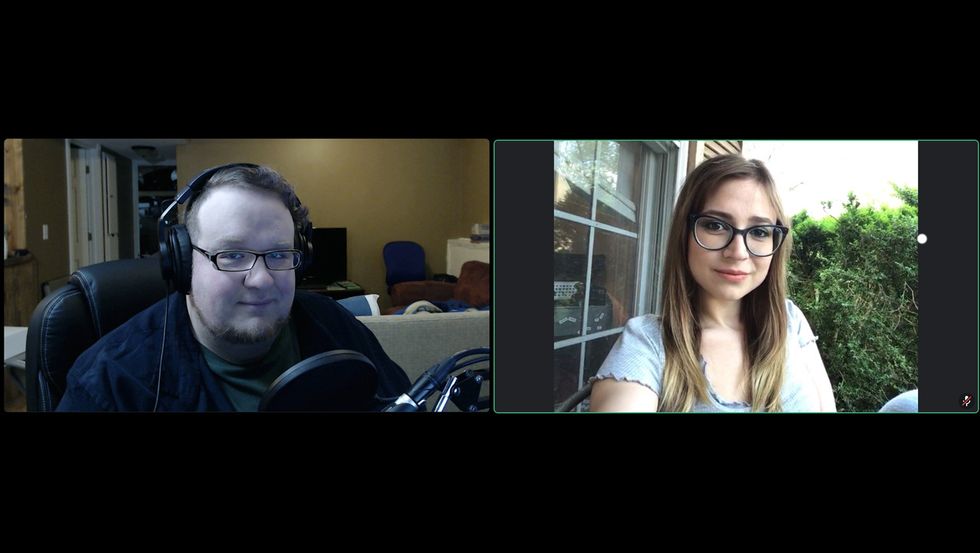 Jonatan and Sophia during one of their calls (PA Real Life/Collect)
According to the KLS Foundation, the rare and complex neurological disorder is characterized by recurring periods of excessive sleep, altered behavior and a reduced understanding of the world.

"I've tried different medications, one that seemed to help at first, then just stopped doing anything, but doctors are so far away from understanding KLS that it's just a case of managing the symptoms," she said.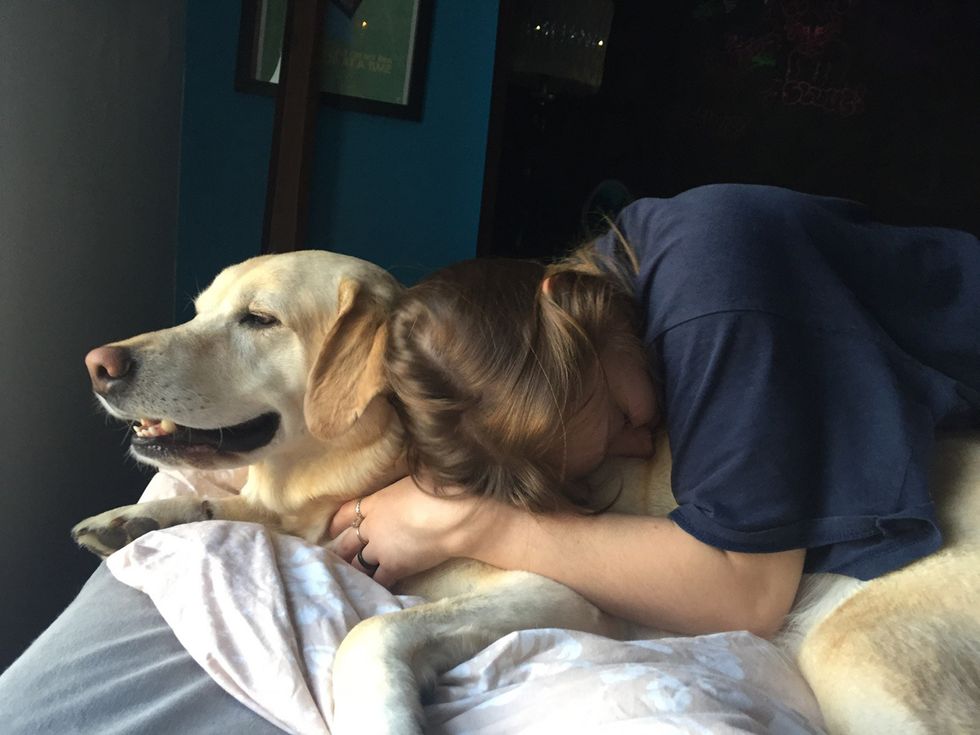 Sophia sleeping (PA Real Life/Collect)
"The hard thing is that I'm still so dependent on my parents. I'm desperate to get my independence and would love to become an architect one day. It's something I'm really passionate about, but I know it's on hold for now," she continued.

"Sometimes it's hard even to do my own grocery shopping, because I don't know if I'm going to end up having an episode."
Tydings' friendship with Mitchell has provided a real shaft of light in the gloom.
After meeting online in a Facebook group raising awareness of the condition in January, they clicked and now video call each other every day.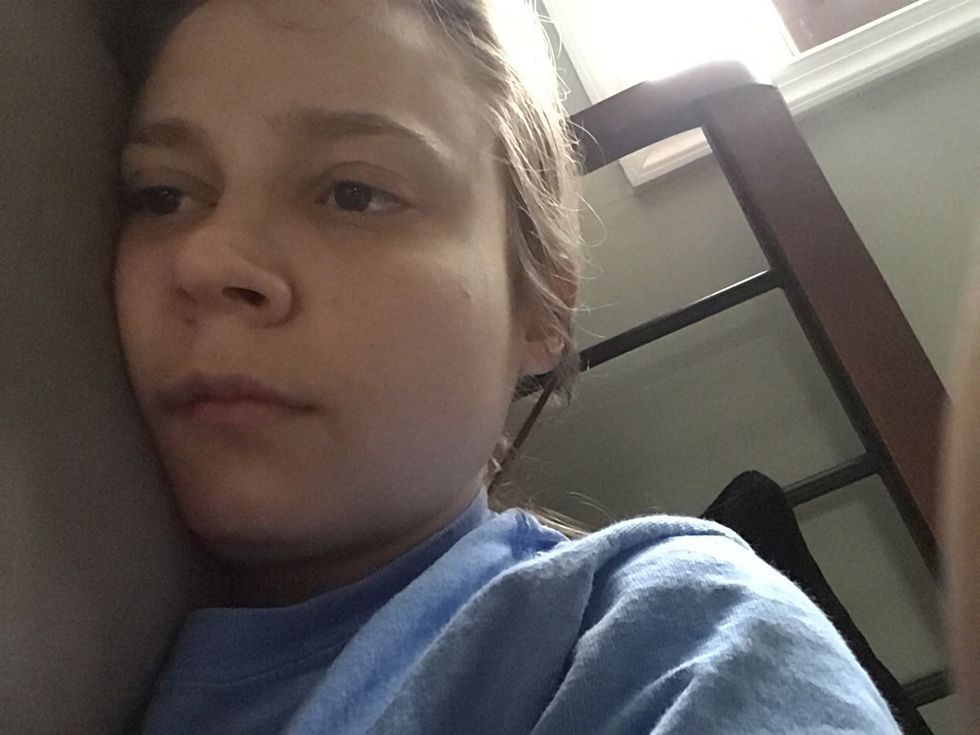 Sophia during an episode (PA Real Life/Collect)
"When I got my diagnosis, I couldn't talk about it for a long time, especially to people who knew me already, as they struggled to understand it," Tydings continued.

But it is easier now, especially when I'm meeting new people.
"Jonatan and I have similar perspectives on it. We're in more of the disgruntled camp. We're not particularly hopeful for a cure, so it feels good to be able to vent to each other, but we are hopeful that by advocating for ourselves there will be more resources made available to help manage this disease," she said.
Mitchell is equally delighted to be able to share his true feelings.
"Sophia's one of my best friends even though we've never met," he said.
"It's refreshing, because it is a given that KLS is part of our lives, we don't have to explain it to each other."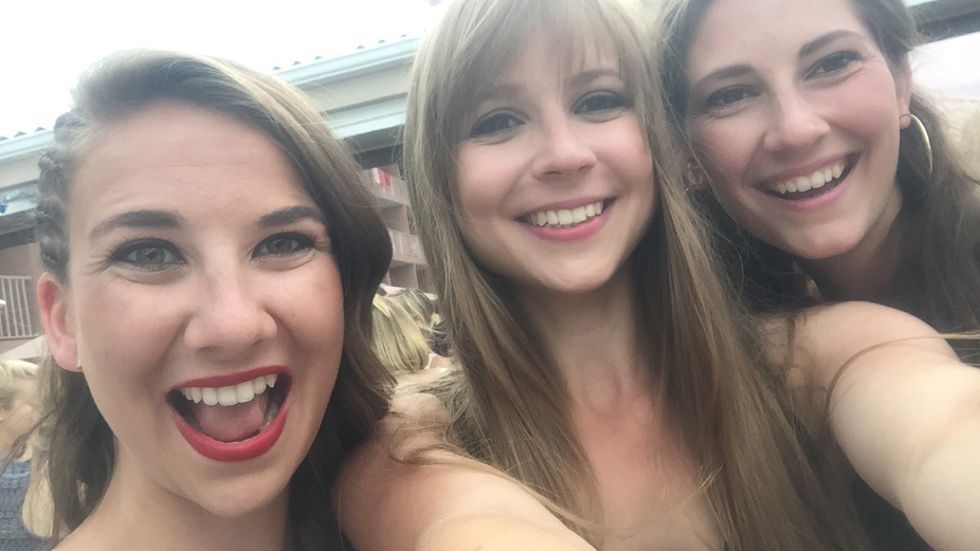 Sophia and her sisters Caroline and Margeaux (PA Real Life/Collect)
"Our situations are different, but its impact on our lives is very similar. KLS takes over your whole life and it's comforting and validating to find someone else going through it, as you can navigate it together," he added.

Mitchell's episodes did not start until he was 23 and at college studying political science, in the hope of working in the government one day.
Now, he has a wife, Danielle, who supports him.
"I had just started dating her when I had my first episode. I was sleeping for 20 hours a day for two months. She would come over and she'd have to drag me out of bed," he said.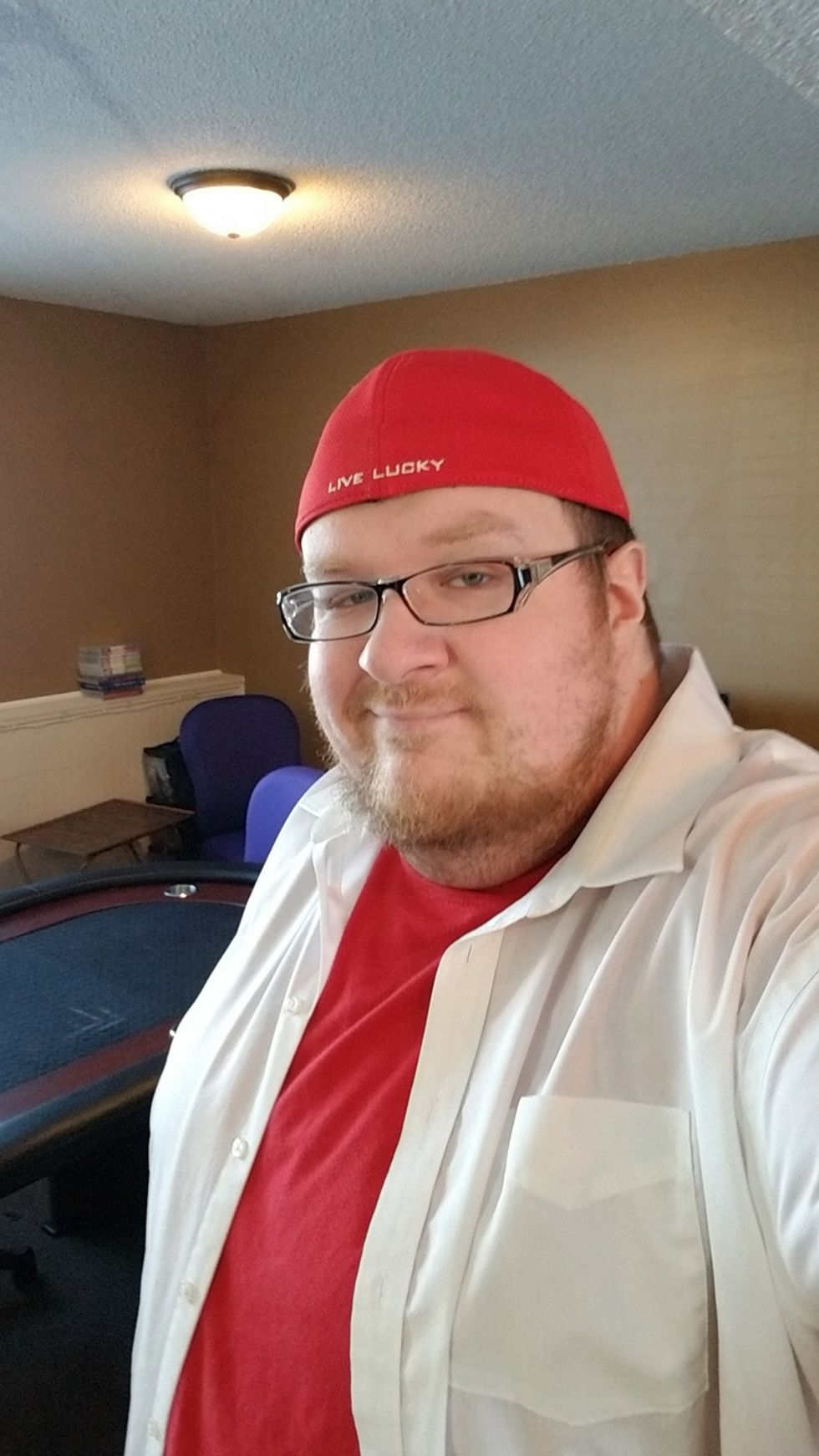 Jonatan (PA Real Life/Collect)
"I wasn't able to go to class and would visit medics, but they told me it was a vitamin D deficiency. I had no reason not to believe them," he continued.

He was unable to finish his studies and moved to the Minneapolis area with Danielle when he was 25. He then saw a neurologist, who suggested he had KLS.
After a process of elimination, he was officially diagnosed at the end of 2013, when he was 26.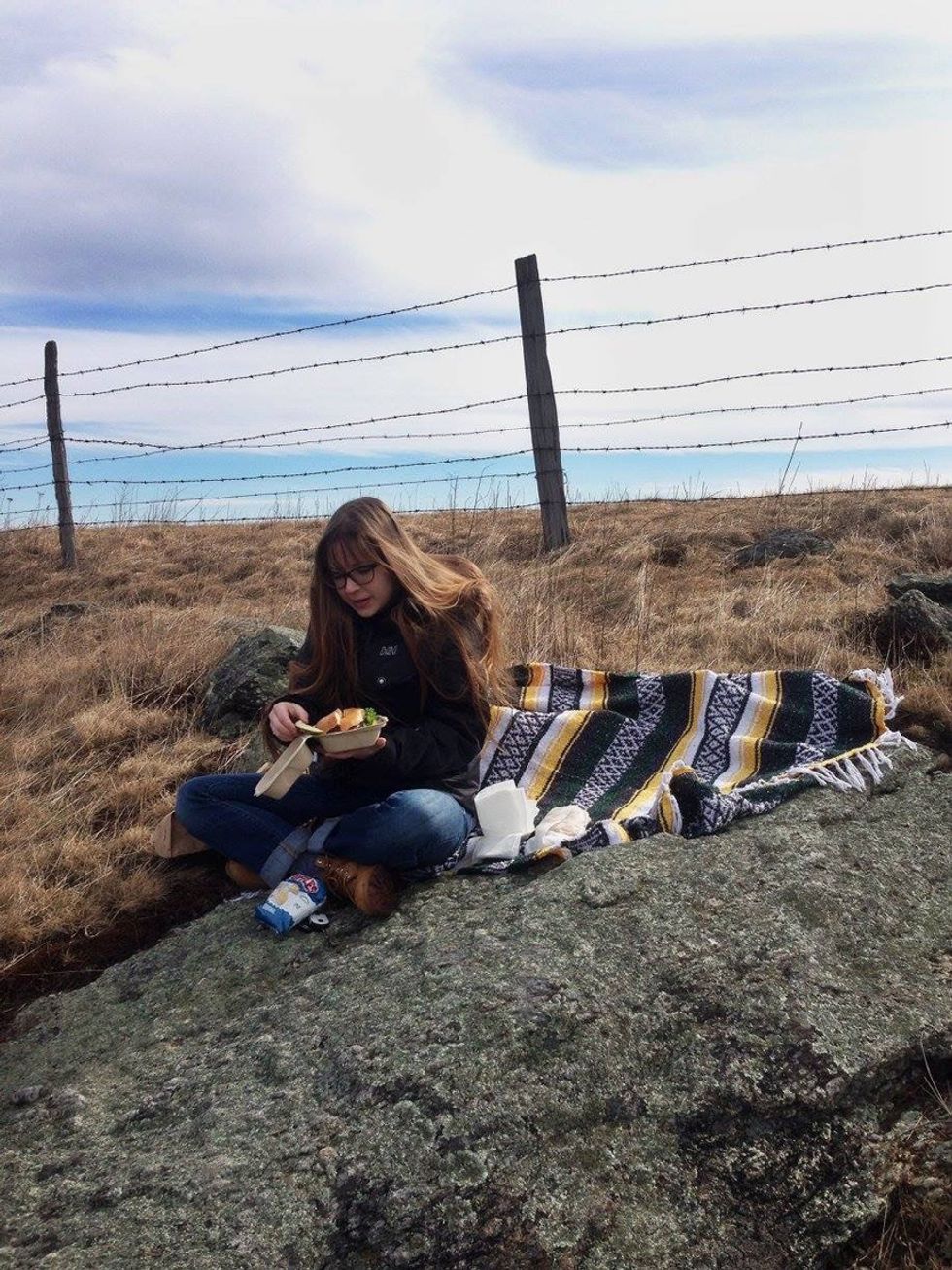 Sophia with KLS specialists (PA Real Life/Collect)
He was unable to work and in debt from his college course, so he spent years attempting to claim state security, but failed because of a lack of understanding of KLS.

"I'm asleep for half the year, but there is still this misconception that it's a choice to sleep for that time and that I could work full time," he said.
"We have huge debts, because it costs money to get a diagnosis, but aside from the financial impact, I miss out on so many things in life."
He even missed his best friend's wedding.
"I was an usher at my best friend's wedding, but slept through the whole ceremony. I couldn't remember any of it," he said.
"It's hard for people to understand why they speak to you one day but then don't hear from you again for three months. It's a very isolating condition. It makes you feel very lonely."
Mitchell's episodes usually last for two to four months, during which he sleeps for 20 hours some days and between 14 to 16 hours on others.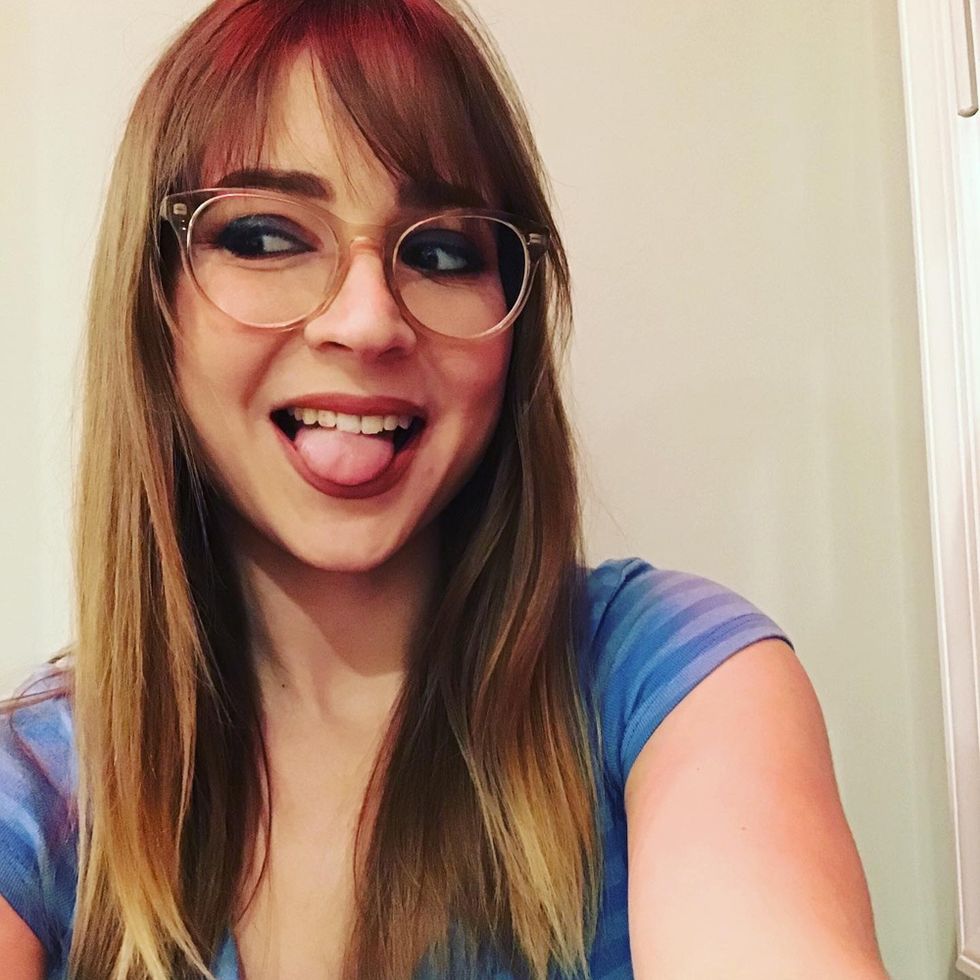 Sophia (PA Real Life/Collect)
"I've had two mega episodes, one lasting 10 months and the other 15 months. I worked out I've been asleep for 54 months since my first episode, which is four and a half years," he said.

"During an episode, even when you're awake it feels like you've been up for 36 hours. You're ready to crash and you just want to sleep. You're hallucinating and you don't know what is going on. You can't really care for yourself."
"There is no medication for it. I've tried different stimulants, but if I take those, I then crash really hard."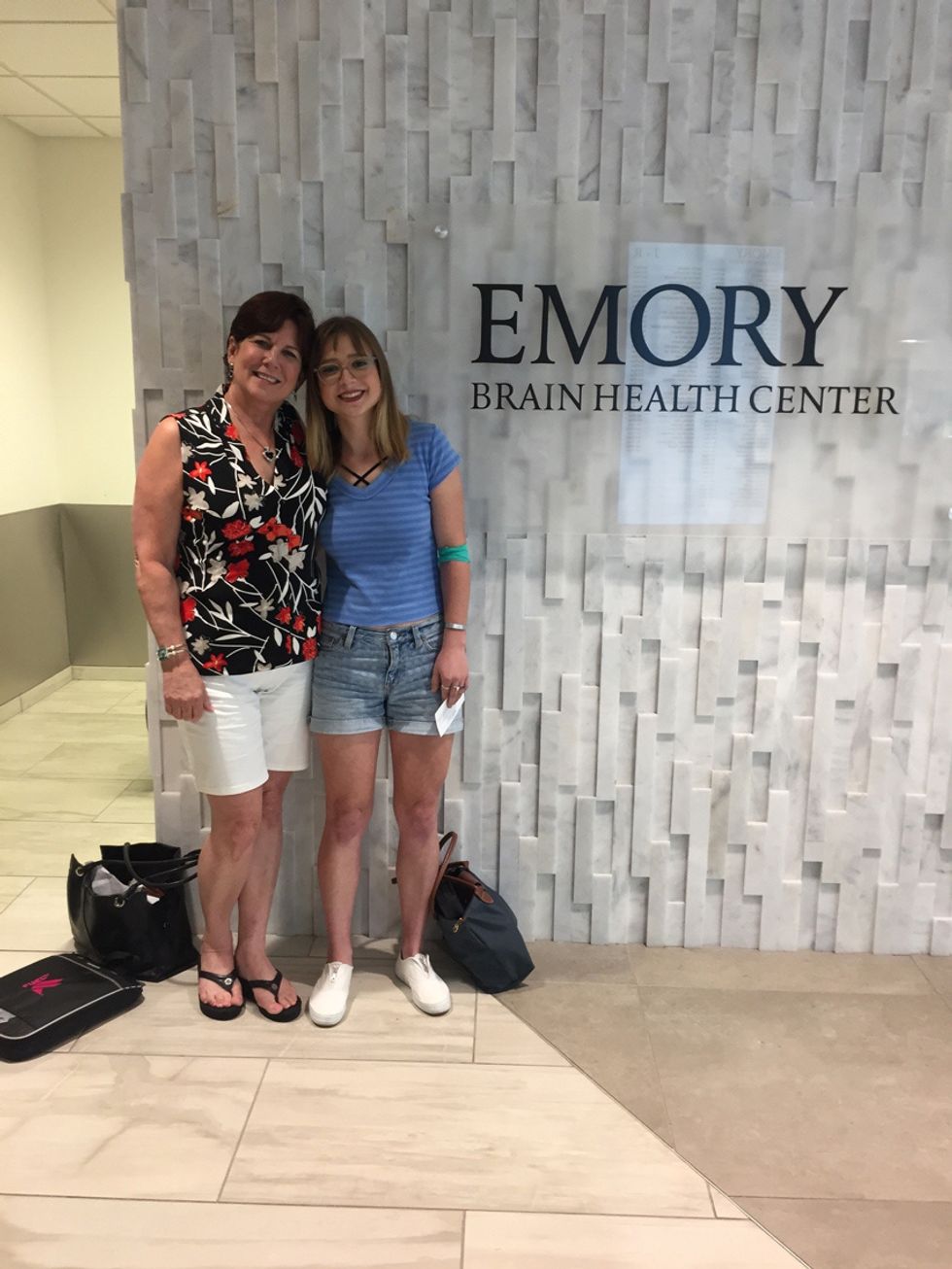 Sophia and her mom Diana (PA Real Life/Collect)
The couple have decided not to have children because of his condition.

"Danielle is a superstar and does everything with a smile on her face, but I feel so awful for putting her through it," he said.
"When we were younger, we spoke about having children and we came up with names, but we've decided not to, as it would be irresponsible of me to bring children into the world while I'm unable to look after myself. We're hoping to be able to foster and adopt if this goes away."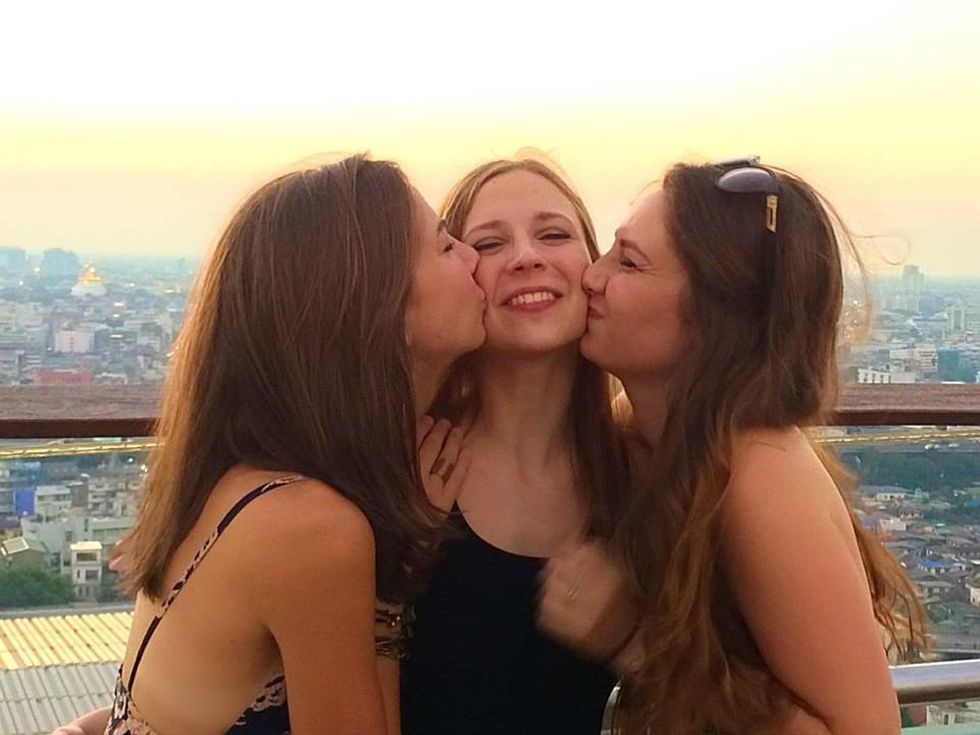 Sophia and her sisters Caroline and Margeaux (PA Real Life/Collect)
"If people develop KLS when they are younger, it can go away after 10 to 15 years, but not for those that get it later in life like I did. I just don't know what the future holds," he said.

Now putting what energy he has into helping other KLS sufferers, he set up the Facebook page KLS Space. Mitchell also tries to raise awareness of the little known condition.
"I want people to know that there are so many other symptoms that go along with it and take their toll, including extreme hunger, headaches, sensitivity to noise and light, broken memory and paranoia," he said.
"It's not just the sleeping, so the term 'Sleeping Beauty syndrome' really minimizes it," he concluded.

"I'm a 33-year-old man, I'm not a sleeping beauty. That's part of why it's not taken seriously as a condition, because people can't imagine it's that bad, but it is. It's a serious 'life taking away' thing."