A nurse revealed how she has married the same man 24 times, and plans to do so another 26 so she can say she has tied the knot in all 50 American states.
Lia Trageser will be 80 by the time she has finished marrying George Humphrey, who she first exchanged vows with in a secret ceremony in Carson City, Nevada on July 12, 1997.
After saying "I do" all over again in front of their loved ones in their hometown of San Diego, California, the following year, the pair realized they had two different marriage certificates from two different states. Which gave them an idea.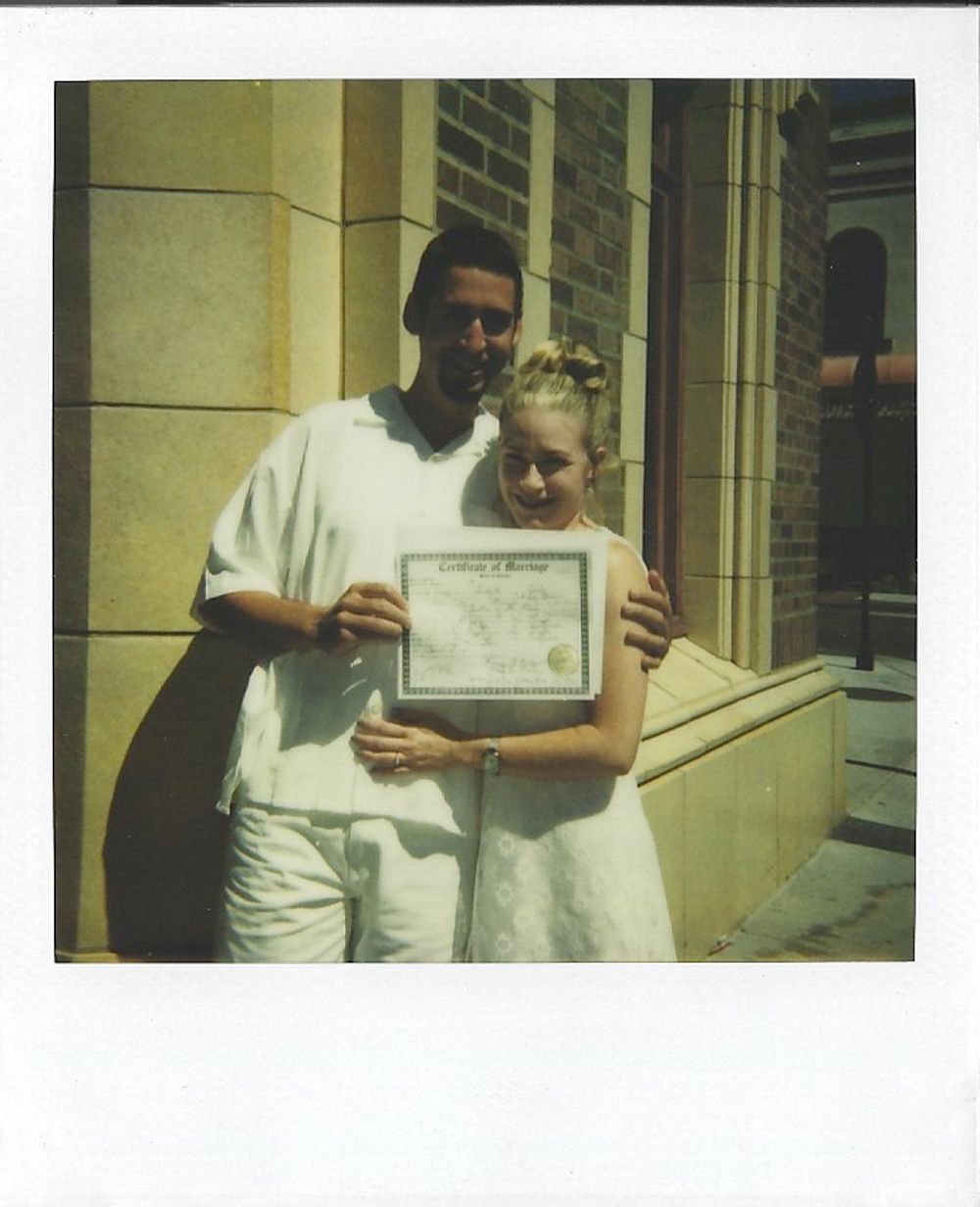 Lia and George's first wedding in Nevada (PA Real Life/Collect)
Since then, they have travelled thousands of miles and spent around $50,000 on remarrying every year on their anniversary, each time in a different state.
"George and I are always newlyweds. What that means is we don't just ignore the marriage and the relationship – we have to think about it every year," Lia said.
"When we do our vows, we are reflecting on the relationship and where we are."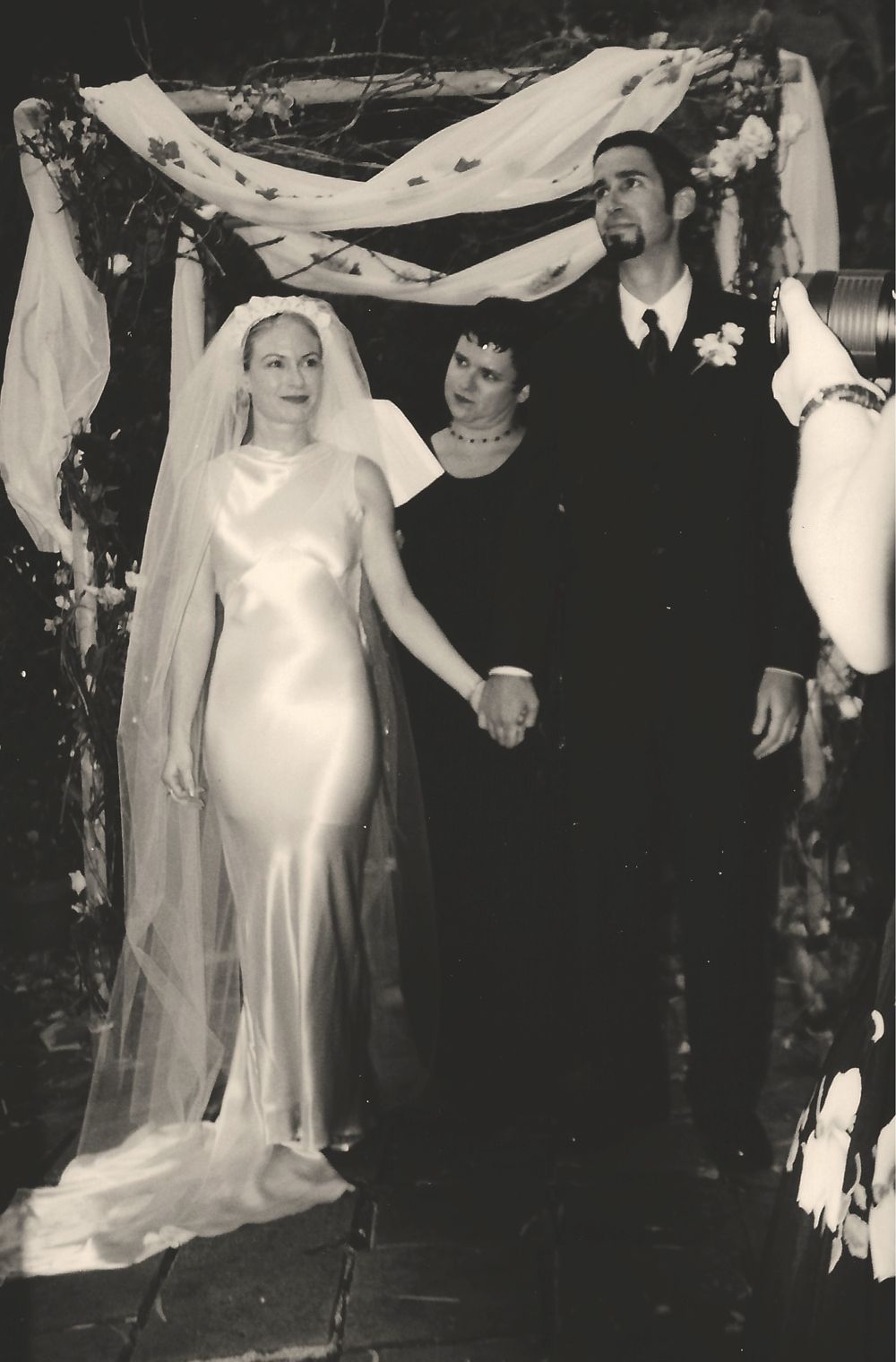 Lia and George at their second wedding in California, pictured here with their friend Charlene (PA Real Life/Collect)
"We've done it more for fun than any other reason and created some incredible memories," she continued.
Although they now work in hospitals, Lia currently serving as a pandemic first responder, they had very different jobs when they met through mutual friends and fell in love.
She was a hairdresser and he was a bartender when they first crossed paths in 1996.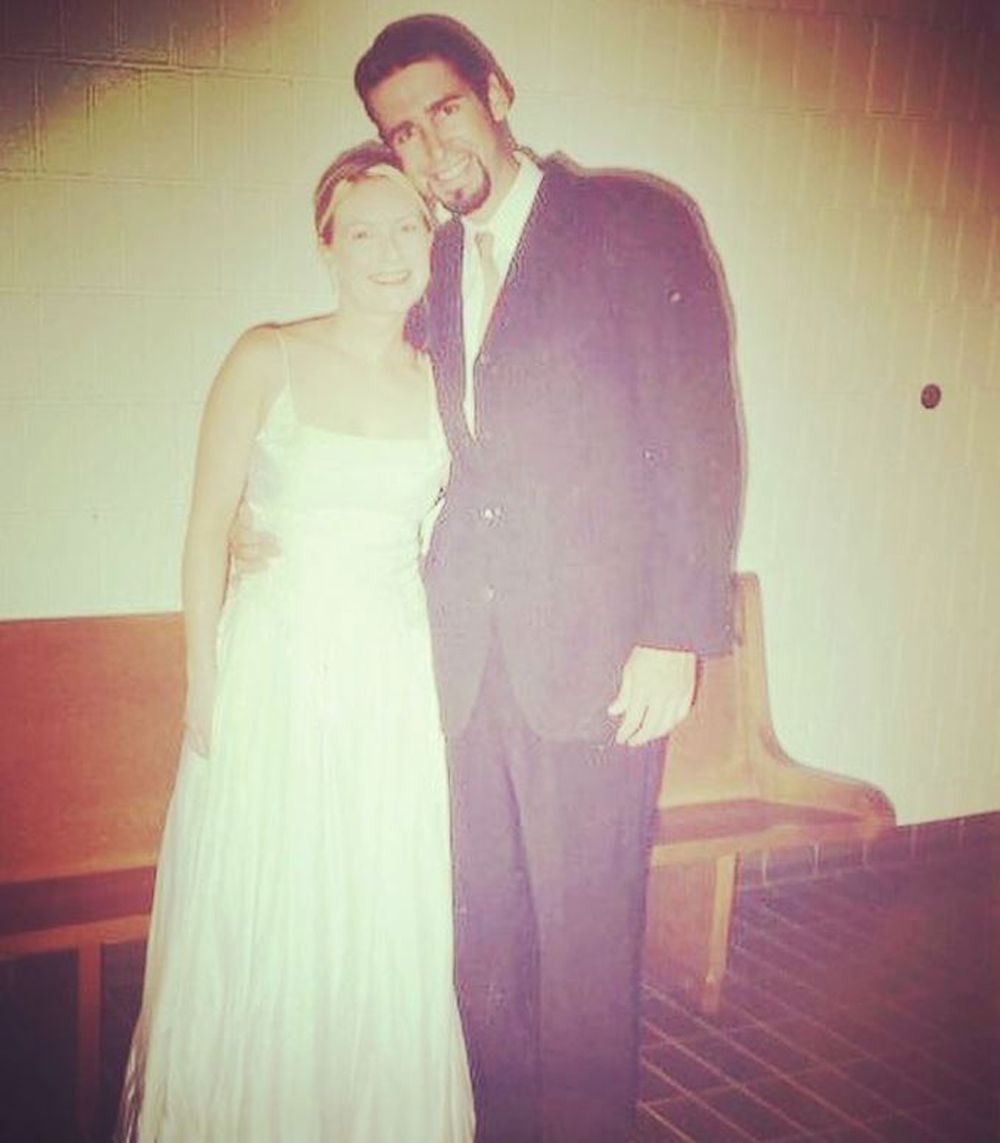 Lia and George's third wedding in Colorado (PA Real Life/Collect)
Becoming a couple almost immediately, their relationship went from strength to strength and after six months, they moved in together.
"We knew it was heading toward marriage, so we made the mutual agreement to go for it," said Lia.
"We couldn't wait to make it official – plus eloping felt wild and romantic – so we got married in a courthouse in Nevada in 1997."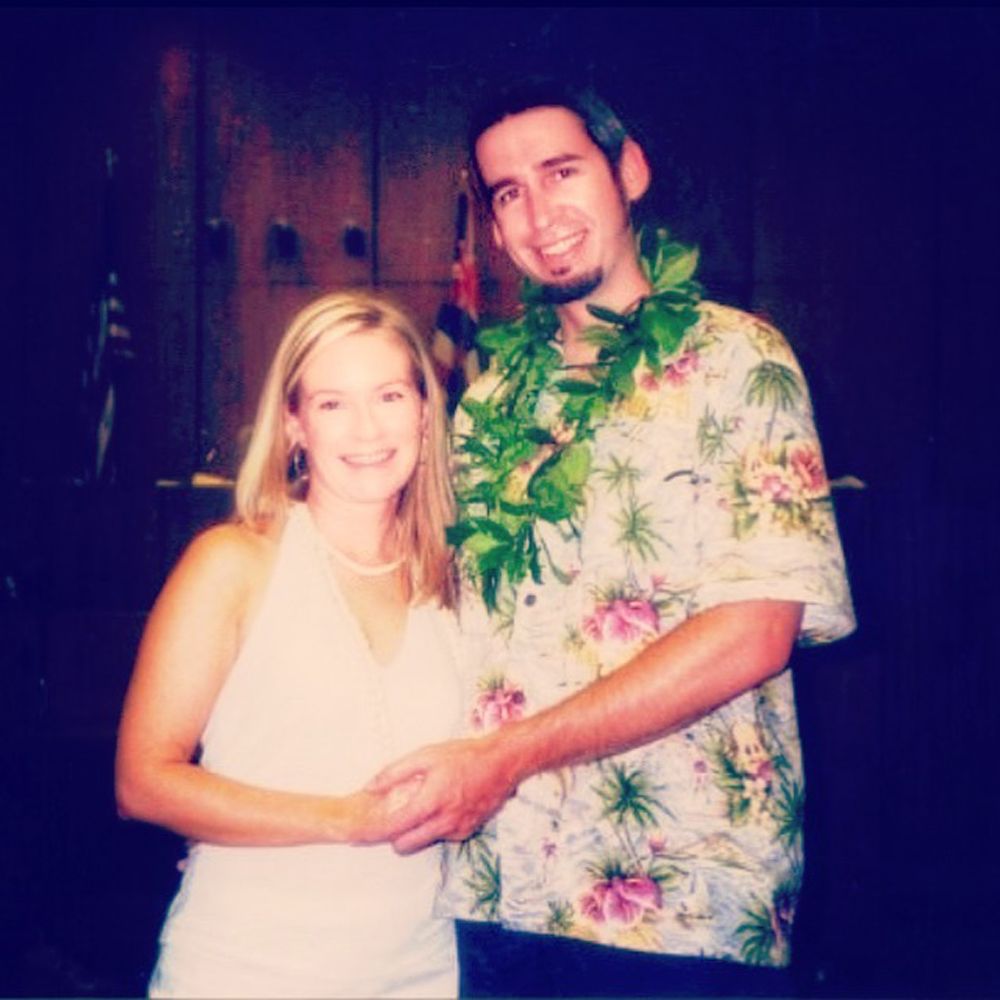 Lia and George's fourth wedding in Hawaii (PA Real Life/Collect)
Back home in California, the pair never found the right moment to tell their friends and family they had eloped, and so set about organizing a second wedding.
On July 11, 1998 they got married again in her sister's back yard in front of 70 guests.
"Neither of us remembers exactly how this all started," Lia said. "We came home from the first elopement and kept waiting for the right time to tell people, but it never came."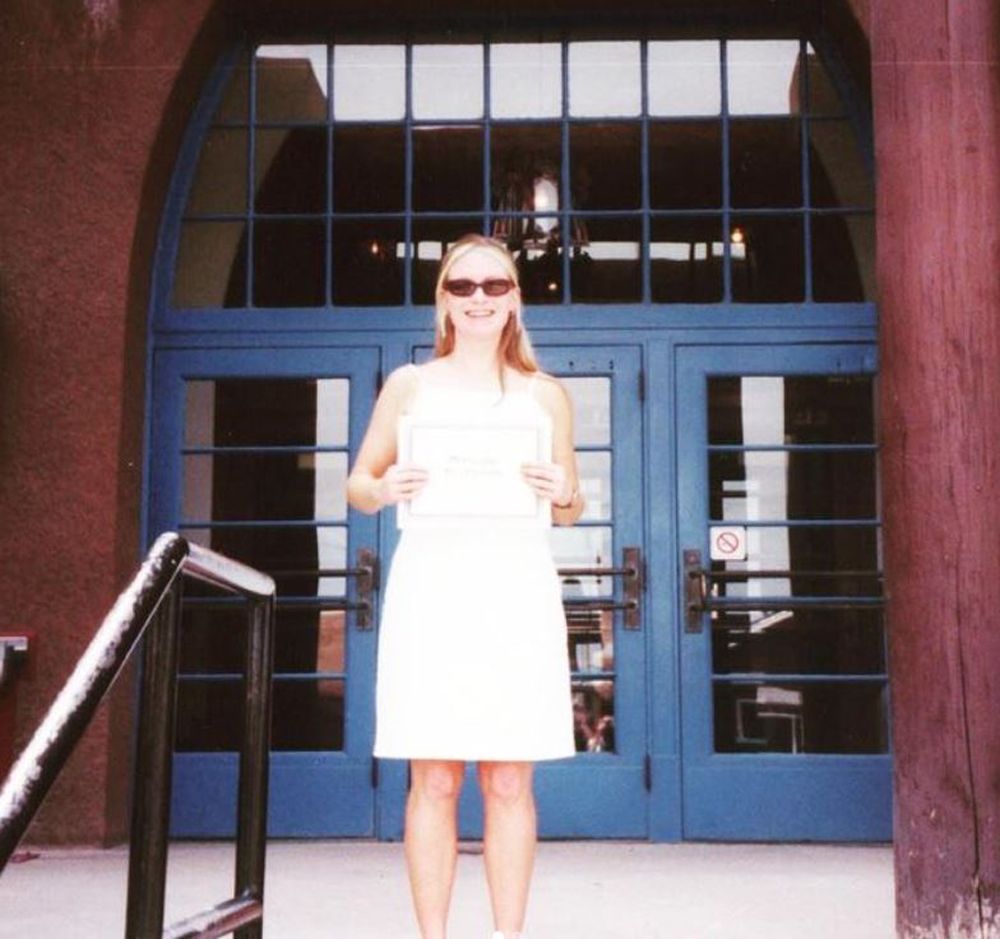 Lia and George's fifth wedding in New Mexico (PA Real Life/Collect)
"We never said anything – we just decided to have another wedding here in San Diego with our families," she continued.
"We thought being married already would take the pressure off on the day, but we still felt the nerves – it felt like the first time."
"After that, we had two marriage licenses and so we thought, 'Well, we have two from two different states, let's get them all – one from each of the 50 states."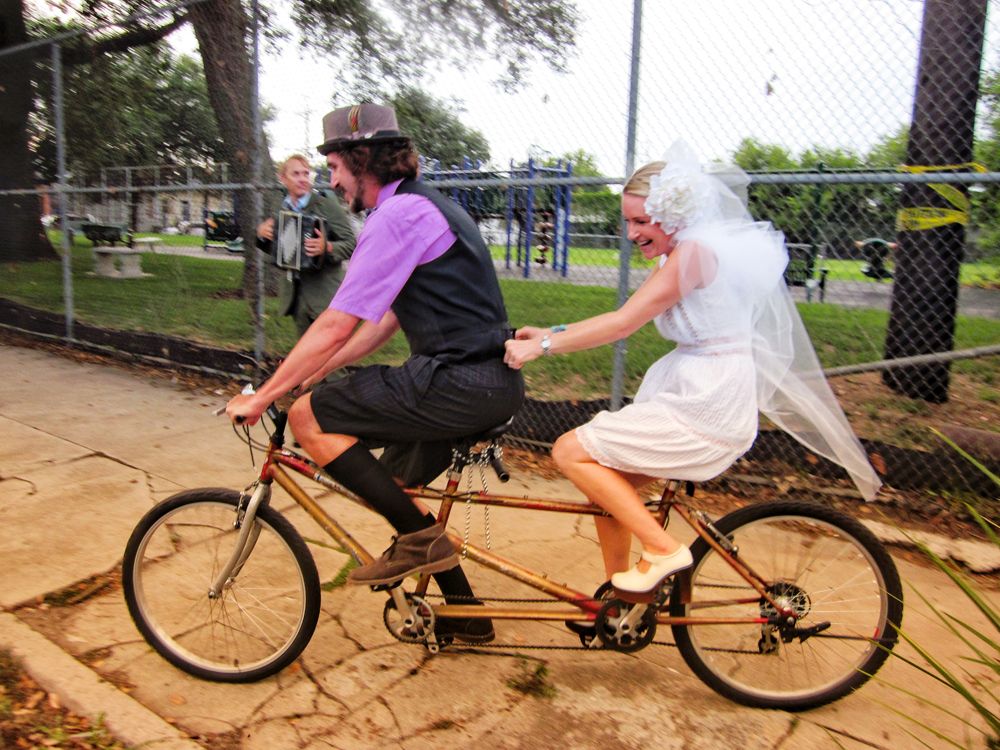 Lia and George's 15th wedding in Louisiana (PA Real Life/Collect)
Since then, they have tied the knot on the same day every year – save for a couple of times when the date was not available.
"That's how we celebrate our wedding anniversary – we go and get married again," said Lia.
"Often, I'd just go to the mall and buy a little white dress, which would only cost around $50 a time."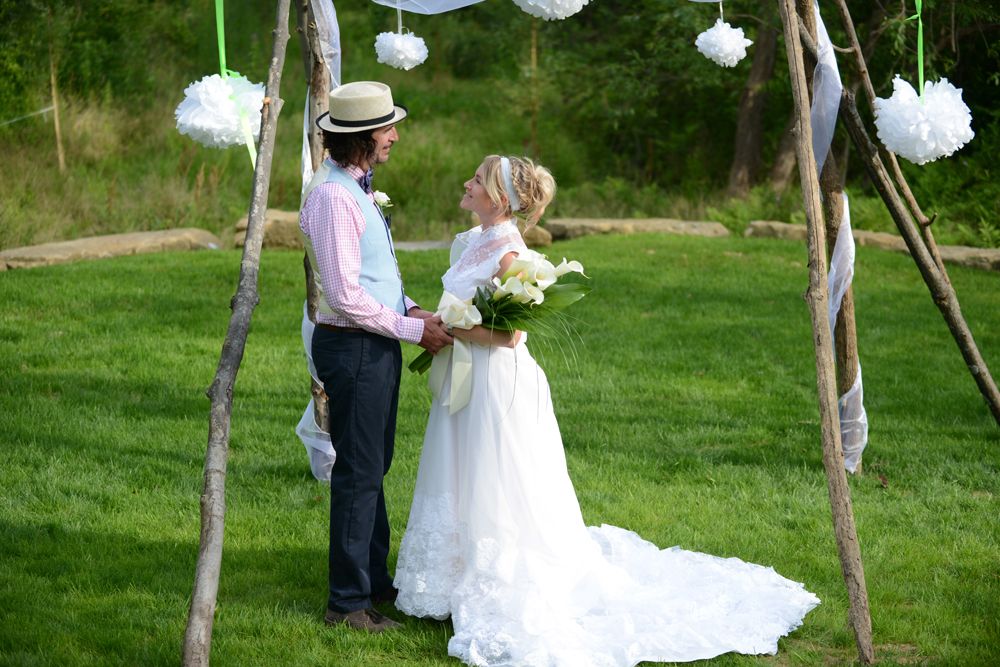 Lia and George's 17th wedding in Pennsylvania (PA Real Life/Bella Maya Photography)
"I've also borrowed dresses. I wore my mum's wedding dress for my wedding in North Dakota, and my grandmother's for my wedding in California," she continued.
"I'll look for vintage dresses on Etsy, too. I have never spent over $200 on a wedding dress and I've kept them all – they're stored away at home."
"The weddings themselves were really inexpensive, but if you include the cost of travel and hotels, we've probably spent about $50,000 so far."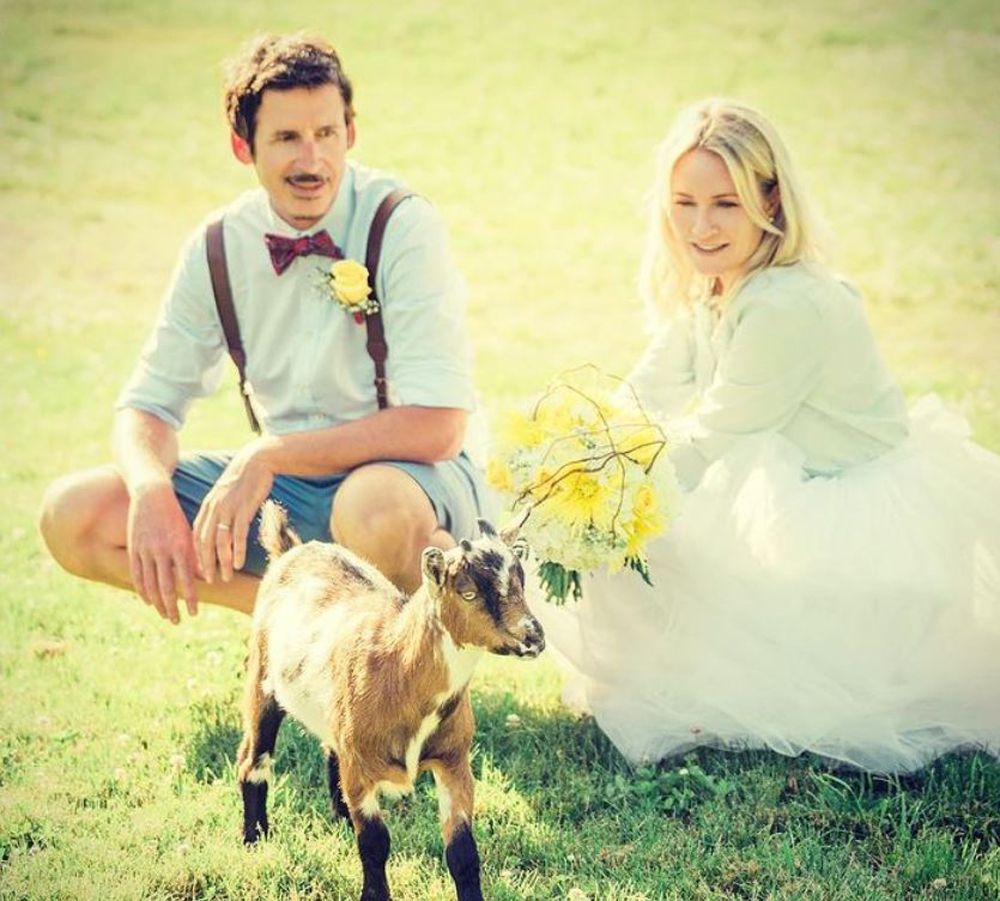 Lia and George's 19th wedding in Wisconsin (PA Real Life/Emenee Studios)
Around five years ago, after wedding number 19, Lia and George decided to embrace the idea of themed weddings.
So far, some of their most memorable ceremonies include an Elvis-themed bash in Memphis, Tennessee – the King of Rock n' Roll's hometown – and a wedding on a runaway train ride in Austin, Texas.
This year, they opted for a retro 1970s do in Newton, Iowa, with George donning a powder blue suit and Lia wearing a Prom-style gown.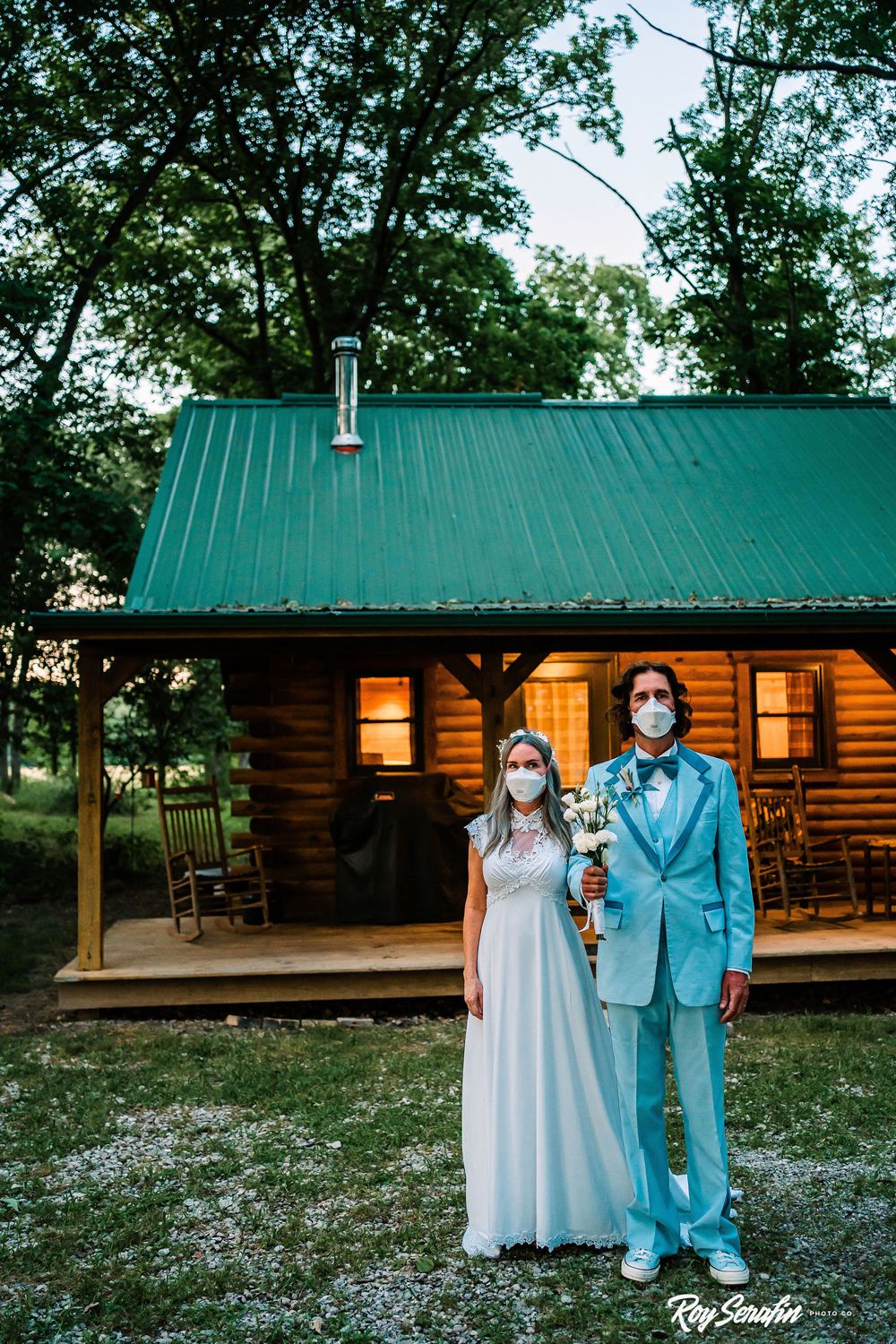 Lia and George's 24th wedding in Iowa (PA Real Life/Roy Serafin Photo Co/Roythephotographer.com)
They research locations in advance so that they can incorporate some of the local history and culture into their look and vows.
"We plan and shop for our weddings together, so they're more like an art project now," said Lia.
"We like different weddings for different reasons. Wedding number two – the San Diego one – was our biggest, and that one was special because we had it at home with our friends and family."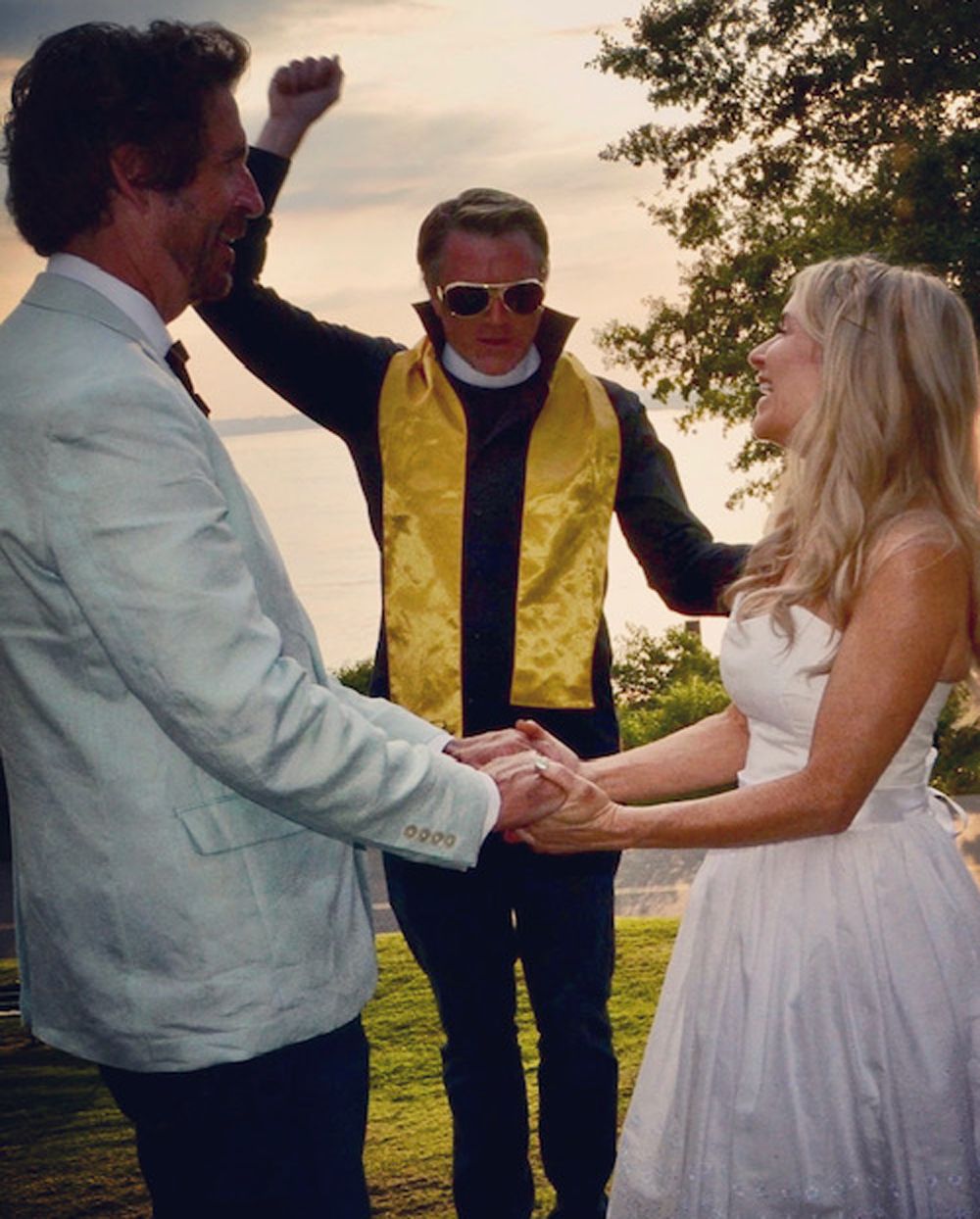 Lia and George's 23rd wedding in Tennessee (PA Real Life/Ruth Lovell Bradham)
"Another favorite was a wedding we had in Pennsylvania. There, they have a really unique tradition where you can have a Quaker-style ceremony without an officiant," she said.
"You can literally marry yourselves, which we really liked."
Twenty-four weddings later, and Lia and George have said "I do" in some incredible places, from a cemetery in Georgia and a beach in Florida to a glacier in Alaska and a national forest in Wisconsin where they had a baby goat as their ring bearer.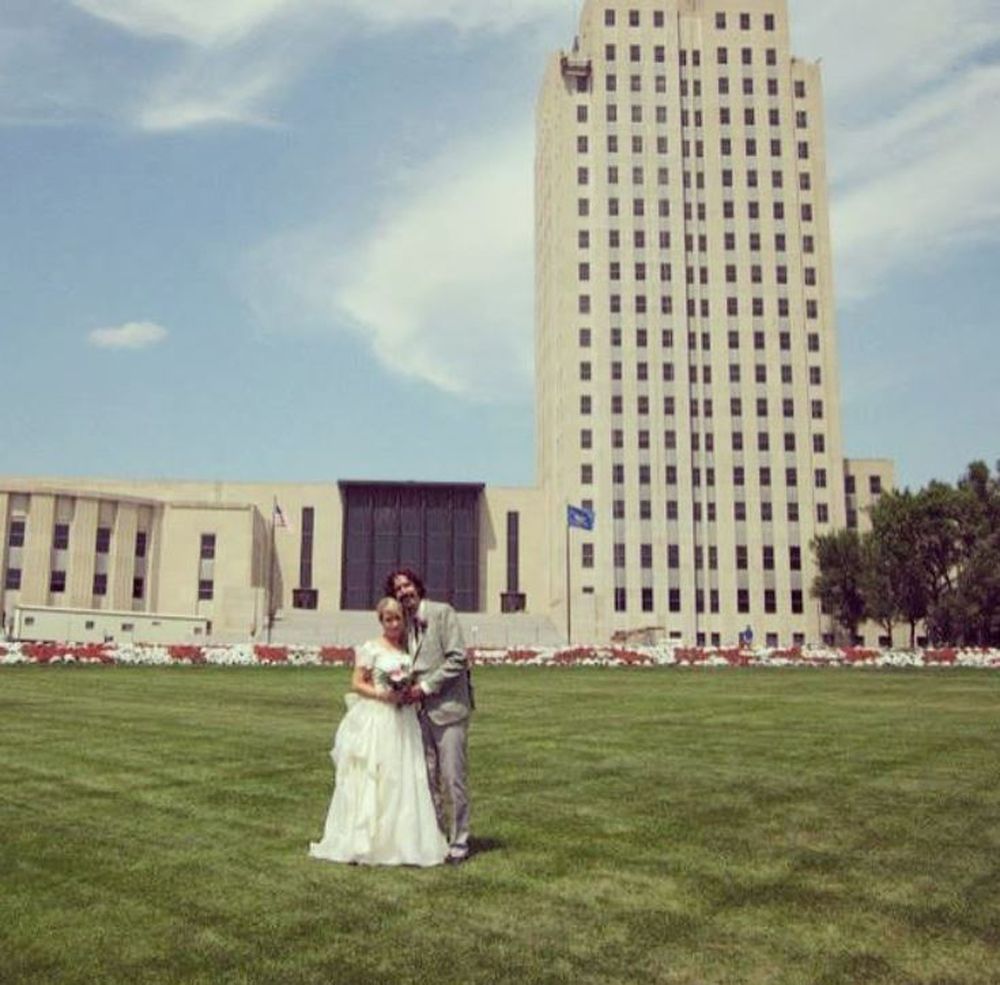 Lia and George's 16th wedding in North Dakota, which she wore her mum's dress for (PA Real Life/Collect)
"Family and friends think it's fun that we get married again every year, and a lot of them want to come along where they can which makes it more fun for us, too," Lia said.
"Normally it's just us two, but if we do have friends there, we'll make them the bridesmaids and best man. Because we travel to get to wherever we're getting married, the trip itself is a little honeymoon, too. It's not like going to Bora Bora or Tahiti, but we explore the area as much as we can."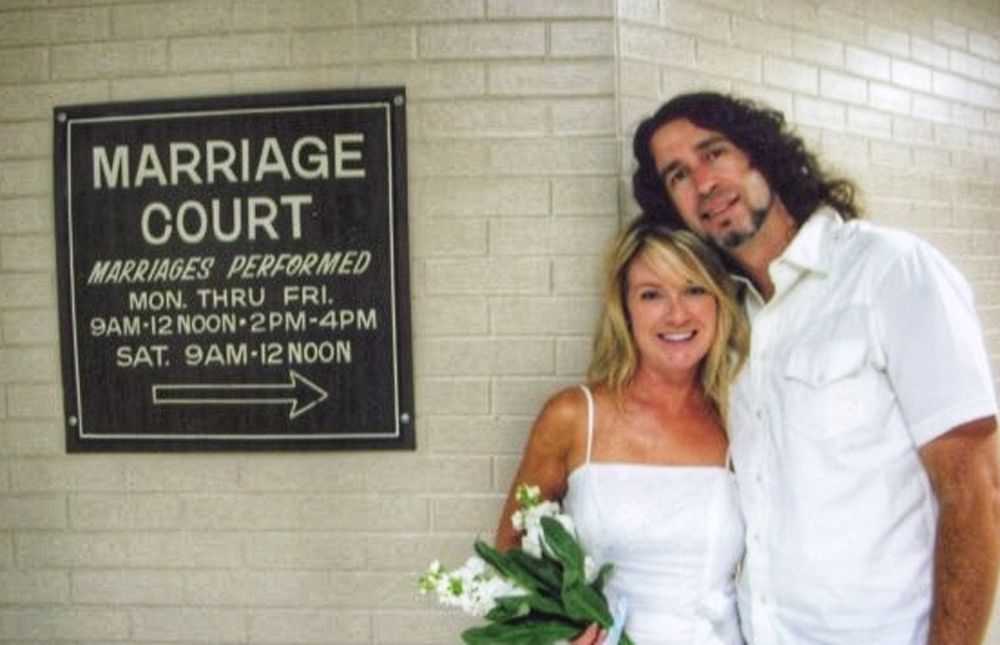 Lia and George's 10th wedding in Illinois (PA Real Life/Collect)
Due to the pandemic, Lia and George are not sure where wedding destination number 25 next year will be, though they are thinking of making it the 25th State to join the Union, Arkansas.
Currently, you can marry the same person in every State, but only the first marriage is legally recognized. The rest are viewed more as a renewal of vows.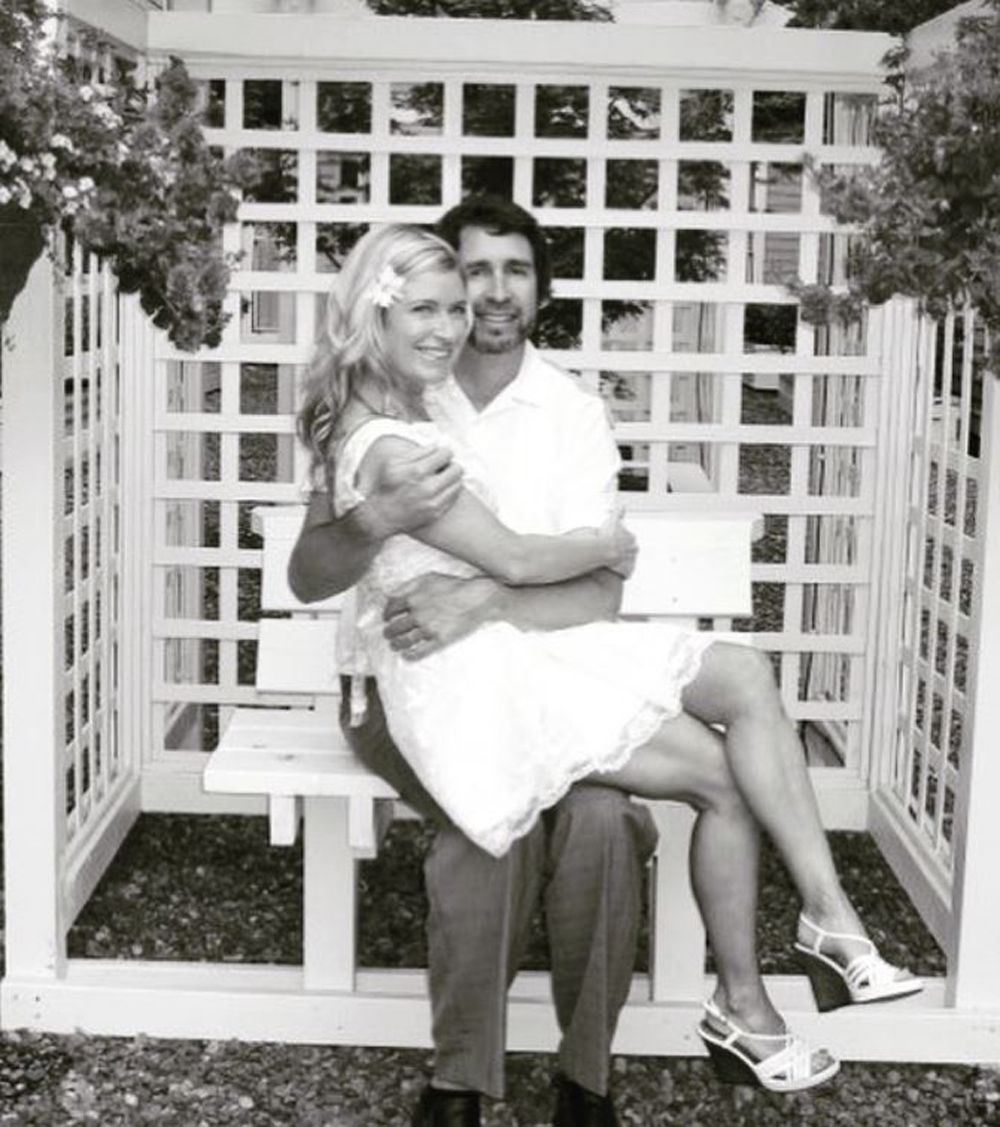 Lia and George's 13th wedding in Oregon (PA Real Life/Collect)
And while Lia and George are allowed to marry each other anew 50 times over, it does not mean if the marriage ever failed and they wanted to divorce they would have to do so in every State, too.
But closer than ever after almost a quarter of a century, it seems theirs is a union built to last.
Explaining that, even after all those ceremonies, the weddings still feel real and meaningful.
"We'll still sometimes tear up in the middle of our vows which sounds crazy after all these years but we both do," Lia concluded.
Follow the couple on Instagram @always.the.bride