Nothing gives you a shock to the system quite like moving away from home for the first time. Maybe you're one of many in a college dorm. Perhaps you're living with roommates somewhere. Or you might be enjoying the pleasure of having your own place for the first time.
---
Either way, it's a lot to take in––responsibility can be terrifying! Thanks to Redditor In-Kii for today's burning question: "When you moved out of home for the first time what didn't you expect?"
"I think that one thing..."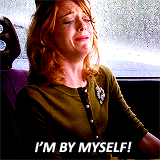 Giphy
I think that one thing I had not expected was loneliness.
The reason that it was so unexpected is that, while I had a good relationship with my family, it wasn't as if I was constantly spending time with them.
Somehow, though, the mere presence of my family in the same home - even while not in the same room with me - had apparently been something of which I was subconsciously aware. When I began to live alone, I was suddenly aware of the loss of that sense and, at times, would feel lonely as a result.
"You never think about..."
How expensive living is. You never think about how much toilet paper or trash bags cost as a kid and then you go to the store for the first time.
"Turns out..."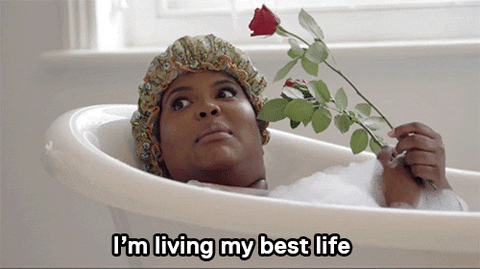 Giphy
Honestly I didn't expect how much I would thrive. My parents were always rushing me out of bed, telling me when do to my homework, basically on my back about everything growing up. I was kind of worried that without that constant nagging and pressure, I just wouldn't function. Turns out when left alone, I do all that stuff (and more) just on my own time, and for the most part it works out nicely. I never slept through an alarm in college, I always got my homework done (got better grades throughout all of college than I ever did in high school), my dorm was always clean (especially by college dorm standards). Turns out I always was a very neat, organized, and focused person, I just didn't respond well to being told when and how to do it.
"How different..."
How different having roommates is from living with your family.
My family has always been pretty close, and when at home we would often all be in the living room interacting while doing our own things, and meals were often together.
When I moved in with roommates (whom I knew beforehand and got along with), I almost never saw them. They mostly stayed in their rooms and we all had meals at different times, so there were not a lot of organic ways to spend time together. It was weird to feel lonely in a shared living space.
"How mundane..."
How mundane my life would be, in spite of being able to do whatever I wanted to do whenever I wanted to do it.
"How expensive..."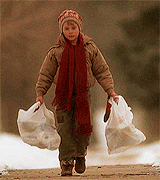 Giphy
How expensive food is, from a grocery store or otherwise. Also, grocery shopping is overwhelming. What do I buy? I can make anything now, I'm not working with what just shows up in my fridge. My only limit is my imagination and very small budget.
Also, I didn't have to ask my mom before I got a cat which was a weird feeling.
"How much..."
How much I'd miss prepared home cooked meals as soon as I get home. I was so looking forward to deciding what I want for dinner or eating out and get what I want. But after a few months I realized how tired I was to even think about cooking and how unhealthy all that take out food feels.
"I have my parents..."
How quiet it gets. I have my parents and 3 siblings so I was always used to having someone else with several pets at home. I work at night so quite often I'm alone during the week while the roommates are at work. It was almost unsettling how empty the house felt for a long time
"...it gets eaten..."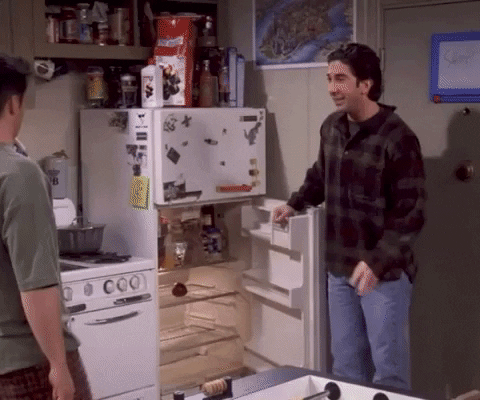 Giphy
How quickly food expires. Turns out when you have 5 people in the house, it gets eaten long before it begins growing mould. When you're on your own, not so much...
"Every home..."
Every home has its own set of noises, from inside and out, that you need to get used to.
Expect to possibly have some trouble sleeping the few nights because of this, particularly if you don't have much furniture to absorb sound (also the same issue learning light patterns is your windows face in a different direction).