Parents have been through it all before--something kids forget.
And they try so hard to start keeping their lives a secret....so so hard. But, they most often fail.
Why? Because, they haven't been through it before.
---
u/okaysobasically_ asked:
Parents of reddit: what are your kids currently attempting to hide from you?
Here were some of those answers.
Werkin Out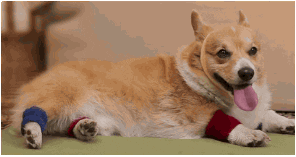 Giphy
I just found out that my six-year-old locks the bathroom door so he can get some privacy. Last night I looked across the kitchen to see the door slightly ajar and my son engaging in his private time.
Doing push-ups.
I didn't say anything, just watched him finish his 5 reps, flex in the mirror and then walk out of the bathroom.
Alexa Go Bye Bye
My two year old dropped our Echo dot and split into two pieces. She attempted to sandwich it back together and put it back where it was but now says stuff like "alexa play mickey mouse" and then when nothing happens she says "uh oh alexa what happen?" You know damn well what happen and it's HAPPENED.
The Ravioli Files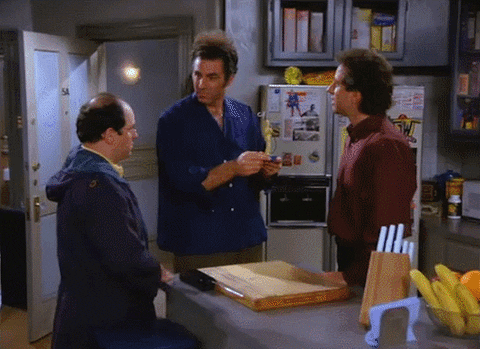 Giphy
A few years ago, I was going through my son's (3rd grade) backpack and found a can of ravioli. That's all well, except I never bought any ravioli. When I asked him about it, he burst into tears and and pulled out a box under his bed filled with Ravioli! He then proceeded to tell me how this girl that picks on him and says they are married gives him ravioli everyday and makes him take it. I can just picture this girl's mother telling her the way to a man's heart is through his stomach.
In Pursuit Of Creativity
My daughter is trying to impress me by learning origami. She's 7 and doesn't think that Dad can see all the missing paper and the (messily but improving a lot) paper cranes hidden throughout her room. I bought 2 more reams of paper and just left them out on accident. Lazy old dad not putting up his office supplies.
Taking Care Of Legalities
My 4 year old 'wrote' a letter she keeps in her bottom drawer. When me and my husband die she will come home and get it.
We're not allowed look at it or touch it but apparently it says that we gave her loads of money and she gave us loads of pictures.
I'm not sure what this says about her or us, but it will be interesting how long she keeps said letter. It's been a month so far.
Healthy Midnight Snacking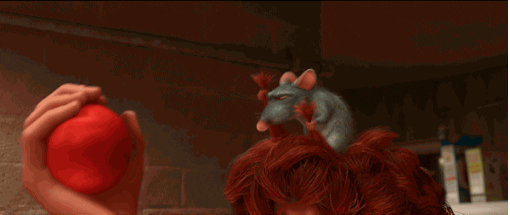 Giphy
My kid would get up in the middle of the night and want a snack. He would sneak into the kitchen and eat a whole tomato except the little circle where it connected to the stem.
He hid the little stem circles under whatever was on top of the trash and would go to sleep.
We always made sure there were tomatoes for him.
To Be Prepared
My nine year old step daughter was in her room one day for like hours with markers and papers. I thought she was drawing or making a picture book or something so I let it slide. It turns out she had our calendar and was making cards for everyone for every holiday and birthday coming up. I haven't asked her about it but I'm honestly super proud of her logic and long term planning abilities.
Adulthood Comes Fast
He's 18. He will wait until we go to bed and then hop the back fence to go to 7 Eleven for a slurpee. After a couple of weeks of this we confronted him and told him:
You're 18 so there is no curfew.
Hopping fences looks like criminal activity and our neighborhood watch is on point.
You have a driver's license so take the car.
Don't act like you're fooling us. You're an adult now. Want a slurpee? Go get it. You have money.
oatbergen
Invisibility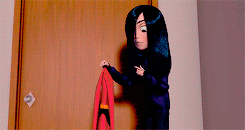 Giphy
My three year old thinks I don't know that she raids the snack cupboard when I'm out of the room (her face is usually full of chocolate after). She also thinks I can't see her when she covers her eyes, so sneaks around me thinking she's in stealth mode to get to something she shouldn't.
Reluctant Fun
My son (7) is hiding that he secretly loves forest school (summer club). Each day I pick him up, he moans that they don't do many activities, that it's terrible, no one wants to play with him and it isn't fun.
The photos posted on their social media say other wise, as well as the occasional slip ups when telling us stories around the dining table...