Family secrets are a norm. Who doesn't have them? What's fun is figuring out who is keeping what from who? Normally it's dad trying and failing to keep things form mom. Let's face it, nine times out of ten, dad is the court jester trying pushing the line when mom is not looking. So dad is usually begging the little ones to keep a kabash on the events that transpire in mom's absence.
---
Redditor u/lexicalwizardry wanted all the dads out there to fess up by asking... Fathers of reddit, what's your best "don't tell mom" story?
Butter & Cover...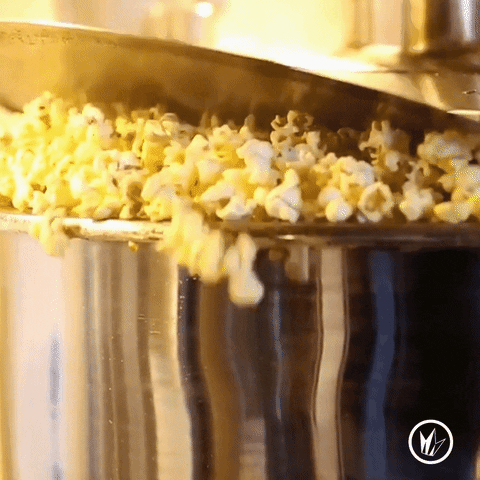 Giphy
Was making popcorn over the stove for the first time. While removing the cardboard top I unsecured the foil that is supposed to keep the kernels inside. It was a war zone, popcorn flying everywhere my daughter was using a pillow as a shield and I was behind the counter. At the end of it there was butter and popcorn everywhere. My wife is a neat freak and would lose her mind if she found out the mess we had made. Even my 4 year old at the time was in a panic trying to pick up. TheSlipperyOtter
Hit the stash!
I'm a dad, but this story is about my dad.
It was the summer before my last year at college. A friend of mine got a job across country and he decided to take the opportunity to see as much of America as possible before he had to start work. He asked me to come along. It was going to be a month long road trip. We'd contacted a few friends and relatives along the way where we could crash, the company was paying for gas and 5 nights hotel, and we brought along a tent for the days we didn't have a place to stay. I'd saved up a little money at my summer job.
The night before we left, my dad was sitting in his recliner reading the paper as always. I sat there on the couch watching TV.
Now, my dad was a very conservative man. Old school. The kind of "kids should be seen and not heard" parent. Not big on emotional displays. Frugal to a fault.
So after everyone else had turned in for the night, it was just me and him. He motioned me over, and pulled out an envelope he had hidden. Looked at me over his reading glasses and said "don't tell your mother about this" as he handed me the envelope.
It was filled with money. Not a lot by today's standards but a lot in 1986 and without a doubt more money than I'd ever seen my dad carry. I sat down and said "I don't know what to say."
He responded "have fun" and went back to his newspaper.
He died six months later. That moment was the last real one on one interaction I had with my father. A little while after he'd died, my mom was going through his dresser drawer when she found his stash. Apparently my dad had been squirreling away cash for years. Walking around money for when he went on one of his many fishing trips. He dipped into it so that I'd have some walking around money on my trip. fishingkite
Hey Ferris!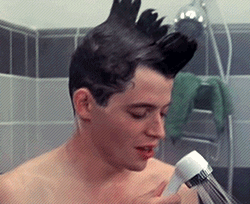 Giphy
When I was ten years old my dad came to my school before noon and told the principal that I had a doctor's appointment. I had no idea he was coming at all, and seeing him in my class was a bit of a shock. He then told my teacher I have to go to the doctor's, and I was believing that I was actually going to the doctor's. We ended up going to a baseball game for the whole afternoon. My mom was out of town for a couple of days and my dad told me to never tell her that he got me to play hookey from school. Pacoitage
Just Say No! 
I've got a very clear memory of being in the supermarket with my dad who was holding a stubby of VB beer and I must have only been about 4 years old. I asked him for a sip of his drink and he sort of shrugged and handed me the bottle. I took a sip and was like "Blehhhghhhhghhh" and he cracked up laughing at my disgust and took the bottle back. Then he turned semi serious and said "Don't tell your mum." HiMyNameIsLaura
Maybe she is on Reddit! 
My wife doesn't have reddit so I'll go.
It's probably about 3 years ago. I have 2 kids they would have been 5 and 7. I lose 1 of them at a popular amusement park. Not for a second, but for over 2 hours. I'm freaking out for over two hours. Asked for help from park security. There must have been hundreds of people looking for her for hours. Turns out she was riding a kiddie ride over and over and the ride operator just let her because she thought we were nearby. I was planning on leaving the country because I couldn't find my kid. Yeah, so don't tell mom.
I guess the ride operator got in trouble too.
Freaks me out just thinking about that day. FineNerve
Inigo Montoya!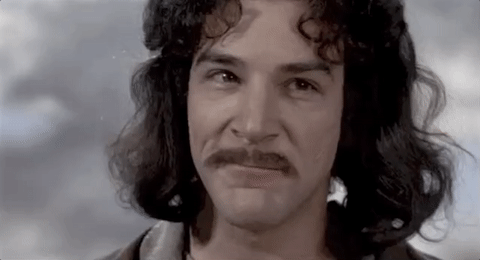 Giphy
8 years old is an appropriate age to introduce a kid to The Princess Bride. She loved the movie. Right near the end Inigo Montoya says "My name is Inigo Montoya. You killed my father. Prepare to die YOU SON OF A B**CH."
"Daddy, he said a swear word!"
"Don't tell your mom."
Fist bump
You're tardy! 
My dad once forgot to pick my brother and I up from (elementary) school for 3 hours. It was a short day and he rarely picked us up to begin with. Once the school finally reached him, he came tearing into the parking lot and begged my brother and I to not tell our mom. Valiantlycaustic
Buckle Up! 
Took my daughter for some tire-spinning good times on one of the many dirt roads in our area.
Doing donuts in an Isuzu Rodeo w a 7 year old girl yelling AGAIN! My wife would have flipped her s**t. We were buckled in, and on a dirt road with no traffic. It was fine. breakone9r
Lost & Found...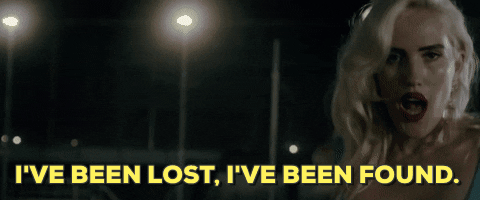 Giphy
I brought my sons, 5 and 10, to Circus Circus in Las Vegas for a weekend. I lost the younger one for a full 5 minutes at one point. Scariest 5 minutes of my life, and mom never heard about it. Mimtu
I absolutely sincerely promise you she's lost one or both of those kids, too, and that you never heard about it. Both my parents lost me tons of times when I was tiny- neither knew any better. Except the one time my dad lost track of me and I wound up on the news grooving to an Elvis impersonator. B-roll of a happy ginger toddler dancing carelessly.
It works out!! MothMonsterMan300
Dad is Dead! 
As a child of separated parents, I had this said a few times to me by my dad but the best was when he had a big house party with his bike mates and a stripper. I was about 10. My aunty was rounding up all the kids to go inside but I didn't want too. I asked dad if I could watch the lady. He was probably drunk and said "don't tell your mother, she will kill me" so I watch the stripper and thought she was the most amazing lady in the world. Later that night Dad's mate, Rat, got in to a fight and had a cut above his eye. Dad gets his first aid kit to stitch him up and tell me to run off but I ask if I can watch. Dad just says if your Mum finds out, I am dead. I never told her until Dad was dead and I was about 29. She laughed but we both know she would have killed him. haleycontagious