College Admissions Officers Share Their Parent Horror Stories
Story Time!
So, on my first day of college orientation, we met in the common square area to begin the tour. Out of 50 of us, no one had brought a parent along. Shortly through the tour, one of the other students audibly sighed and grumbled "seriously?" We all kind of turned to look at him, but he continued along as if he were fine. At our next stop, I noticed him glaring at an older man. As we walked across the campus I noticed the man was following us. You guts... it was comically bad.
I need you to picture this. We're walking through a crowd full of teenagers, they were buzzing with activity. A group was literally playing volleyball while some others sunbathed, making the whole thing into a terrible cliche. Like, the volleyball scene from the montage in the movie Top Gun kind of bad. There, in the middle of the youthful hustle and bustle, was one middle-aged man wearing beige cargo shorts and a button-down shirt. His sunglasses covered an enormous percent of his face and he literally looked away and whistled as we passed.
This kid's dad had totally followed him to orientation, then snuck around behind the tour looking like the incognito mode icon!
The poor kid never said anything, or broke with the group but we didn't get too much further before everyone was staring and snickering. All credit to him, he didn't even flinch, so neither did our tour guide. There were some looks exhanged, but nothing was said. We all just finished the tour simmering in the awkward.
So when one Reddit user asked:
College admissions employees of Reddit, what is your most ridiculous story of parents getting involved in their child's application?
I was so in it to win it. Now that I'm done laughing and reliving this one teenagers cringe-worthy college intro, I'm going to share some more beautiful moments of awful. Have fun!
"Suck My Fat Degree"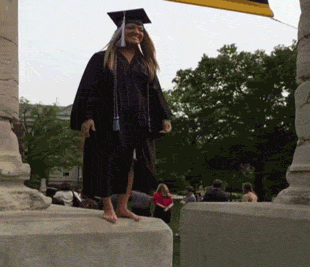 Giphy
From the other end, my mother tried to call the university I was accepted to to slander me with false tales of drug charges ect to get my offer rescinded. She was pissed because I "didn't ask her permission to go" - despite the fact she'd thrown me out of the house 5 years prior and we hadn't spoken since. The best bit? She called the wrong university.
Student Doesn't Care
Just completing everything for them, the student doesn't care one lick about going to school, but the parents can't wait to get rid of them - which is the opposite of what college is all about. Those parents get one or two semesters of freedom, before the student flunks out and is back with them most likely forever.
Not Talking To You Mom
I've had parents call to ask why their child didn't get accepted into our graduate program. Thankfully in the US there are privacy laws (FERPA) that we can cite to explain why we can't discuss it with parents.
Bureaucracy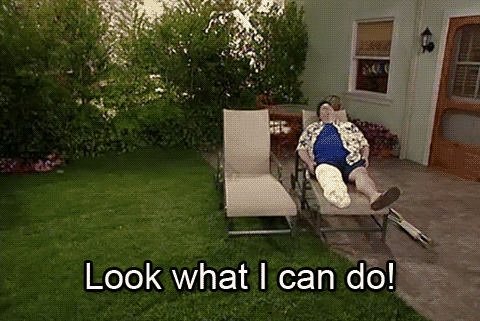 Giphy
I'm in the registrar's office. The student does all business and enrollment through a portal. Some parents demand the password, get it, and do all the work: pick classes and enroll the student, make advisor appointments, all that.
Among other things, uni teaches you how to handle yourself in a bureaucracy. These students don't even learn that. They're still their parents' child.
Tuition
I've worked for a major public University for the past 11 years. The range of things you get from parents trying to order transcripts for their students, to parents calling to ask about their (grown adult) grad student child.
The worst is when a parent calls asking about tuition, and the kid isn't actually enrolled. They've just been cashing mom/dad's check.
Sorority Life
Used to be part of admissions. Once had a parent call to complain that his daughter was accepted. He was distraught and said he didn't want her there. As the conversation went on, it turned out he DID want her there, but was upset that she was touring campus (that day) with his wife, and they were looking at sororities.
Just A Tech Guy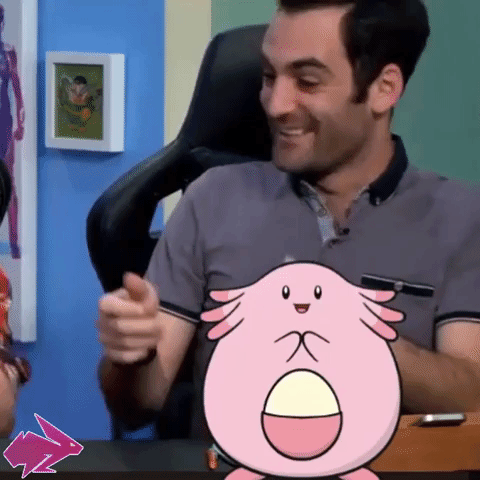 Giphy
Had a parent literally work their way down the phonebook trying to get what she wanted. She eventually got to me, the sysadmin for the admissions system at the time. I just deflected the barrage of insanity with, "I don't have the ability to make any admission decisions, I am just the tech guy." To which she asked if I could just change a thing or two to let her son in. That was pretty bad.
The Professor's Mom
Not admissions, but my husband works for a college. A PROFESSOR's mom called and complained about her little baby not getting tenure.
He wasn't doing his job, was stealing money from the school, and was boinking an undergrad.
LGBT Students
Not employee but I can go for my mom!
I applied binding early decision to the best graduate program in the state, an hour from home. Was 22, some classmates much older. Got in on my own with my own materials and etc.
But, when time for the campus tour came, I was between college and grad school, living at home. Working but couldn't afford to live by myself and my parents were actually mostly okay to me. Even lent me one of their cars to drive to work and the gym.
But, apparently I was not to be trusted driving for an hour alone, and my mom was very nosy about my school prospects. So, she just told me she was coming. Huge argument, I said it wouldn't look mature of me. Then she finally said, either I go as well or you don't get to go!
So it was the admissions counselor, five students, and my mom and I. I tried to ask about offerings for LGBT students and she stood on my foot to stop me! She's always told me she's scared for me and wants me to hide my orientation. Thank God she only stuck with me for the physical tour, and I apologized to the guy later about her.
Staying In The Men's Dorm
We have a summer program for incoming freshmen where they can stay the weekend in the dorms and do activities on campus and whatnot to get to know the school before they come up for the fall. One time a mom just assumed she would be staying with her student. In the dorms. In the male dorm. The kicker was they had driven something like 10 hours to get to campus, and she refused to not stay with her son in the dorm despite him already having a roommate assigned and everything. She screamed and cried, even denied us when we said we would help her get a hotel. Eventually she swore at one of the school's VPs and left with her son. I felt awful for the kid. He seemed pretty normal, and I don't think he ended up coming in the fall.
There's always a ton of crazy parents but that one stood out. We had a casual hand signal for crazy helicopter parents when we were talking with coworkers and other staff.
H/T: Reddit