Sometimes you make a mistake. But mistakes have consequences: now you can't do that thing ever again. You had your chance, but you definitely blew it.
---
So what was it you messed up? u/ManMan36 asked Reddit:
What did you get banned from and how did it happen?
Here were some of the stories.
The Lies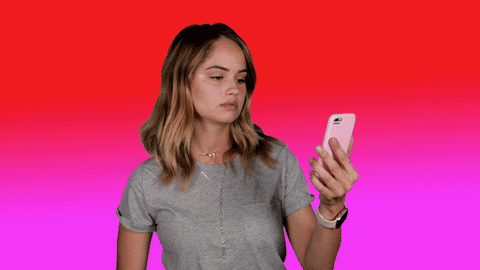 Giphy
I'm banned from ordering from Antonline via eBay because I dared to call them out on a $800 order (two Xboxes and a PS4) that they claimed had arrived and in fact 2 of the 3 hadn't. When I sent them a picture of the box that had one system in it and couldn't possibly have fit three, they stopped replying, shipped the missing systems, and blocked me.
Happy Holidaze
Thanksgiving. I do all the cooking and I have a small kitchen. For years I tried to nicely ask that people steer clear while I'm cooking but everyone still congregated in there. I got kicked off Thanksgiving when someone bumped into me, causing me to spill a hot pan of Brussels sprouts on the floor. I think it was probably when I yelled for everyone to "get the hell out of the kitchen" that was the tipping point. Not gonna lie, I enjoy not cooking anymore.
Well Jello There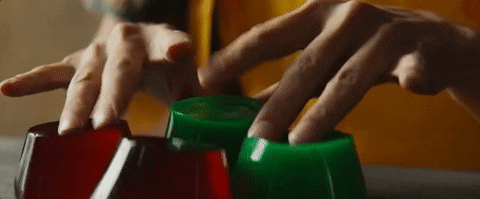 Giphy
I'm banned from hosting Christmas parties by my friends. Last year I got a cookbook from my great aunt called "The Joys of Jello" so I decided that that was the theme of our Christmas party. The party was officially called "Have a Holly Gelotinous Christmas" and the rule was that everyone had to bring a jello dish. The only edible jello items were Jell-O shots and "marzipan" made with jello as food coloring. No one could really eat, we were all hungry. Ended up ordering pizza. While we had a blast I am banned from planning Christmas parties again.
Sillyness
My grandpa was banned from our local Denny's because of the "It will be our pleasure to seat you" sign, after he took a straw wrapper and stuck it over one of the letters on the sign. The employees though it was hilarious, but apparently the management does not approve of the idea that they take pleasure in eating people.
My grandpa's a freakin' legend.
Rentalz
I am banned from Budget car rental. Complained about them screwing my wife (figuratively), then complained to the BBB which got me my partial refund of about $60. Someone there flagged my account as "do not rent to", which I personally think is hilarious. I found out when the line at Avis (who is owned by the same company) was too long so I walked over to the budget counter. Had a nice chat with the lady while she was getting stuff together then she said "huh...it says here we can't rent to you" and she turned around the screen and I saw it. I laughed, said I knew what that was about. She apologized and I went back to stand in line.
It Was The Shoes
Giphy
Got banned from a shopping mall for 'Aggravated assault, attempted homicide, starting a riot' and faced charges (luckily they were dropped after watching the cctv footage)
Basically I bought a pair of new sneakers during the opening day of the mall for around 130$. When I was walking out of the main part and headed towards the bus/tram hub some dude ran up to me and tried to steal the bag in which I had the sneakers in. I pushed him towards another dude who was watching something on a display, one thing led to another and in a few moments there were like 20-30 people fighting.
Bible Bang
I got banned from my friend's church because 9 year old me got frustrated with the youth directors berating me. The regular attending kiddos had been memorizing the books of the bible in order. I wasn't on their level in 5 minutes, was told I need to get my act together, and shut a bible in frustration.
I was told the next day by my friend that I was banned for "throwing a bible at an employee."
Toxic Gaming
Back in the Halo 2 days there were semi official clans. You could battle other clans through match making. Well my clan got spanked in a game. We are talking demolished. Destroyed. They all sent us messages that we suck. Go play Barbie's. Ect. We didn't like that. Got a friend to try out for their clan. They got in and got invite privilege to both the website and their clan on Halo 2. Said friend got invited to both and we spent the next 3 hours tanking their stats. Posting random junk on their website. Eventually the leader found out and banned all my friends.
Why This Bar B Like That?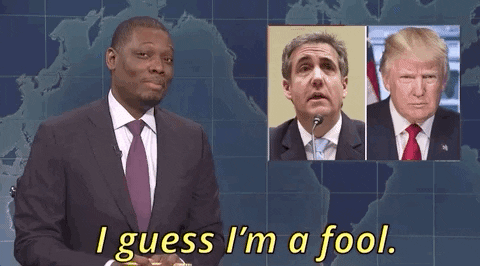 Giphy
Banned from bar A in Gent because I actually wanted to go to the bar B next to it. I sat down at bar A because bar B had no place left. Then I saw people leave at bar B and we moved to bar B (we hadn't ordered yet nor did any of the servers come).
Later that day we went back and again bar B was full again. Went and sat at bar A, server came and the servers refused to serve us and we were asked to leave because 'I won't be taken for a fool'.
Display Of Care
I got banned from the supermarket where I used to work stocking the shelves while going through university.
I was good at designing the display stacks at the end of the aisles so the boss used to get me to do it regularly. I then find out that the boss has been taking all the credit and telling everyone that he created them.
I do my usual job one night pulling those huge trolleys of food onto the shop floor ready to stock the shelves. Boss comes over and tells me to go up to the warehouse and do some more of those displays.
I tell him I don't want to do that as he keeps taking all the credit, and then I pull another trolley onto the shop floor. This trolley had a dodgy wheel that squeaked so I had no idea the boss was still taking to me as I left.
Boss comes over ranting and raving and I tell him I couldn't hear him over the squaky trolley. He flips his lid, starts yelling at me and then tells me to either get up in the warehouse or lose my job.
I handed him my clip on tie and walked out. I don't need to be spoken to like that.
I come back in the following day to speak to my mate who also works there only to find I'm banned from the store because apparently I threatened the manager and he had to fire me due to my profanity and bad behaviour.
Everyone who knew me in the store didn't believe that except the deputy boss (who was right up the boss' a--). There were lots of problems with the boss and he was eventually gotten rid of.
I found another job.